This is the recipe I got from my mom for taco bake. It's super easy but my whole family loves it.  It tastes similar to beef enchiladas but is a lot less work.  Just a few minutes and you're ready to stick it in the oven. Mmmmmm…..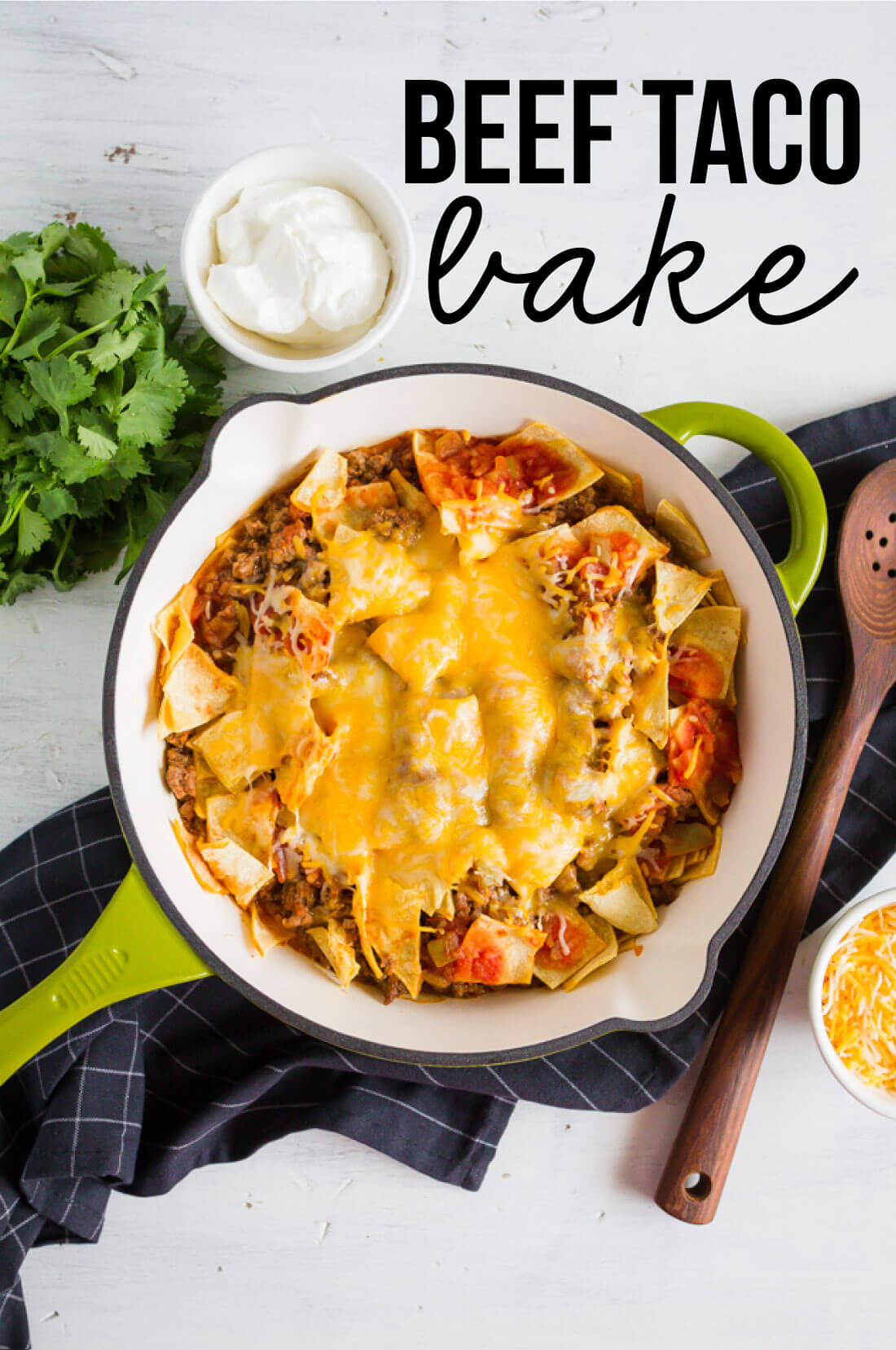 Some of our family favorites are the ones that take the least amount of time.  I've been known to spend hours in the kitchen and have one of my kids not be a fan of a dish.  And then I make something like this – soooo quick and easy-  and everyone loves it.  Why not spend less time and have a crowd pleaser? Win/win!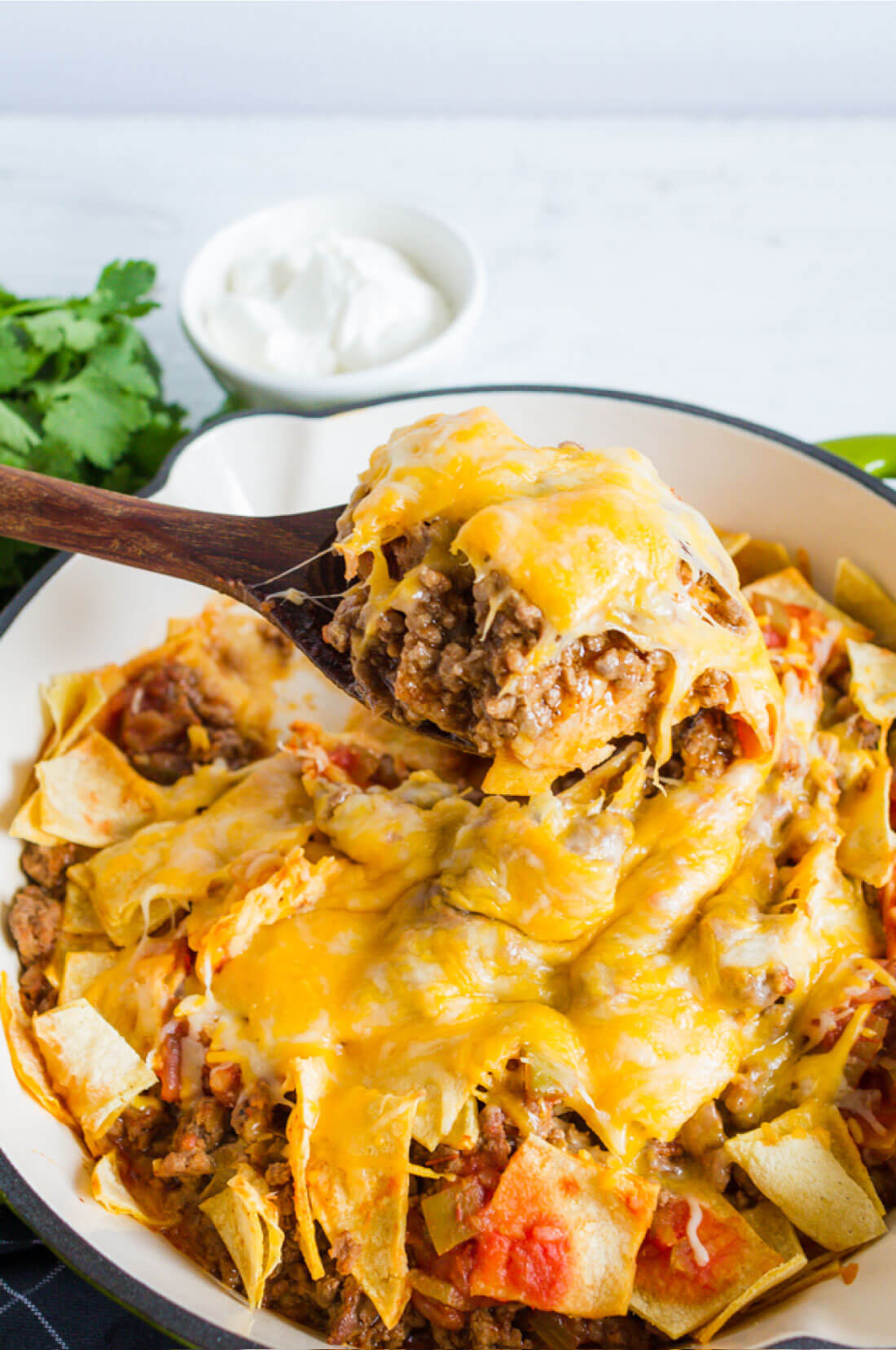 One of the things my kids love about this main dish recipe is that it's super mild.  Some other dishes I make have a lot of spice or a kick to them, but not this one.
If you like this recipe, you'll love these too:
Taco Bake Recipe
Beef Taco Bake
Quick and delicious main dish!
Author:
Mique from 30days
Ingredients
1 lb. ground beef
1 can condensed tomato soup
1 c. thick & chunky salsa
½ c. milk
6 flour or corn tortillas torn into 1" pieces
1 c. shredded cheese
Optional sour cream
Instructions
Preheat oven to 400 degrees. In a skillet over medium heat, cook beef until browned. Drain fat. Add soup, salsa, milk, tortillas and half the cheese. Mix and spoon into 2 qt. baking dish. Cover. Bake for 30 minutes or until hot. Uncover and sprinkle with remaining cheese.
Notes
Serve with a dollop sour cream. Yum!
And one of my kids likes sour cream while the others do not.  They can add whatever toppings they want to it and call it good.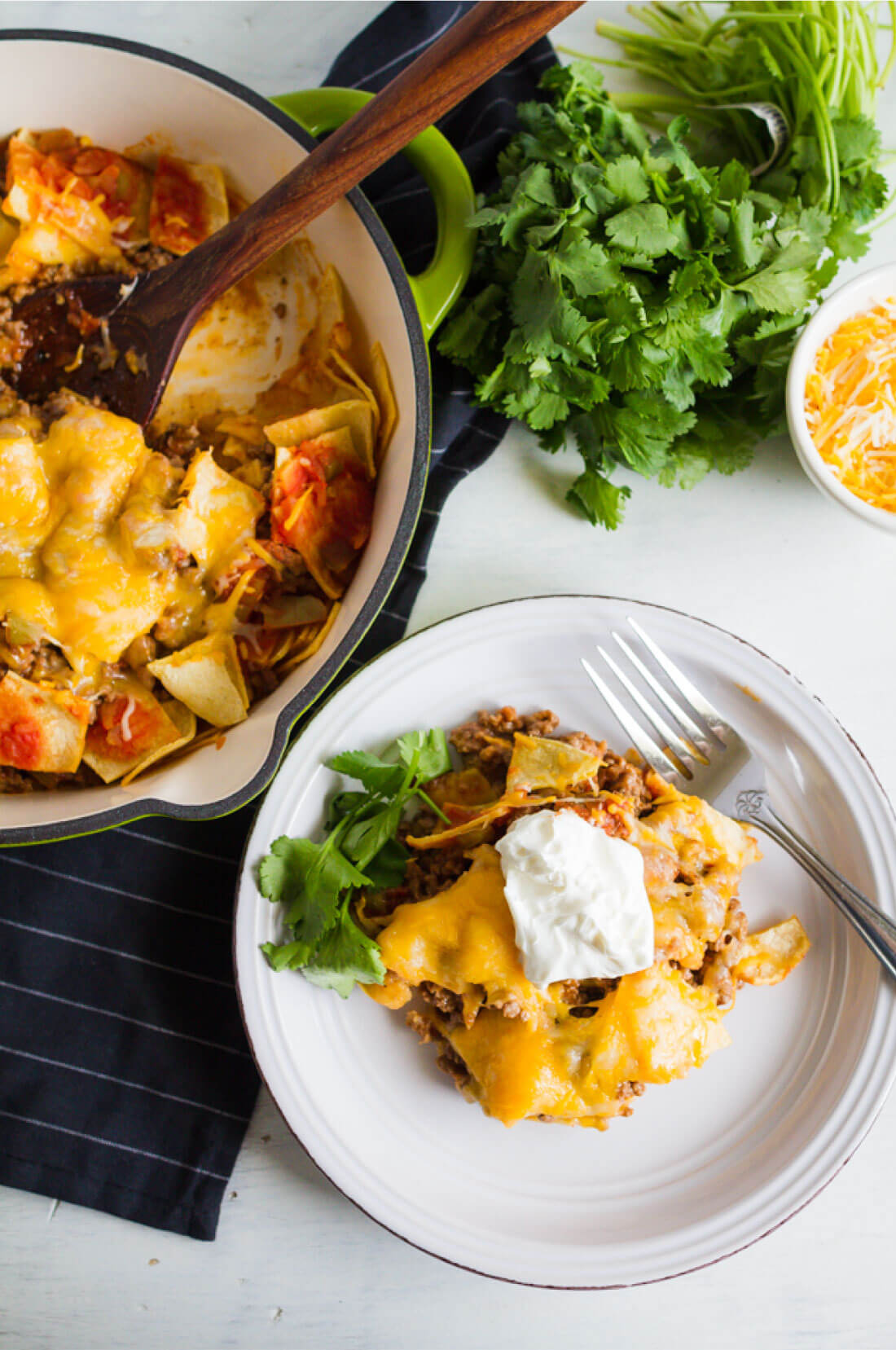 Food photography and styling courtesy of My Name is Snickerdoodle.