I'm excited to share another friend with you for Funner in the Summer.  Callye from SweetSugarBelle has more talent in her one cookie making pinky than I do in my entire body.  She makes the most amazing cookies and shares tutorials, tricks and ideas on her blog.  But she's not just talented, she's sweet as can be too.  I love her "tea party" idea that she's sharing today.


Hi, I am SweetSugarBelle. During the winter months I spend most of my free time making cookies, especially when the kids are in school. However, summertime is a different story. When the kids come home, I am always on the lookout for new fun ways to keep them entertained. The latest craze around our house is yard parties. A yard party is basically a tea party with real food and a boy friendly name .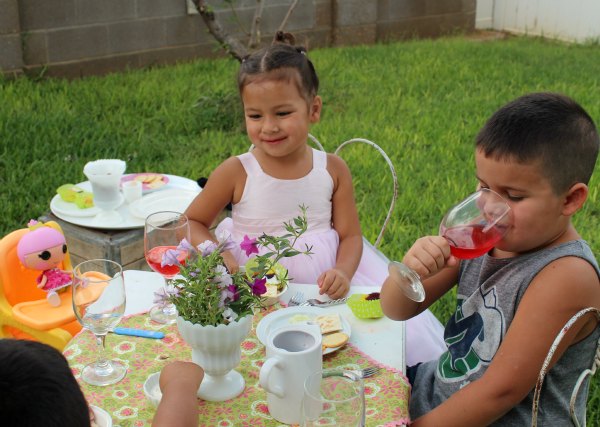 When we have yard parties, I always let the kids pick what "dishes" will be served . Luckily mine are still young enough that they are open to suggestion. This time around we narrowed the menu down to jello, grapes, crackers, cucumbers, mini-corn, ham, cheese, and punch. I always let the kids help with the prep work. Not only does it make things easier on me, it keeps them entertained while they learn! Everyone has a job.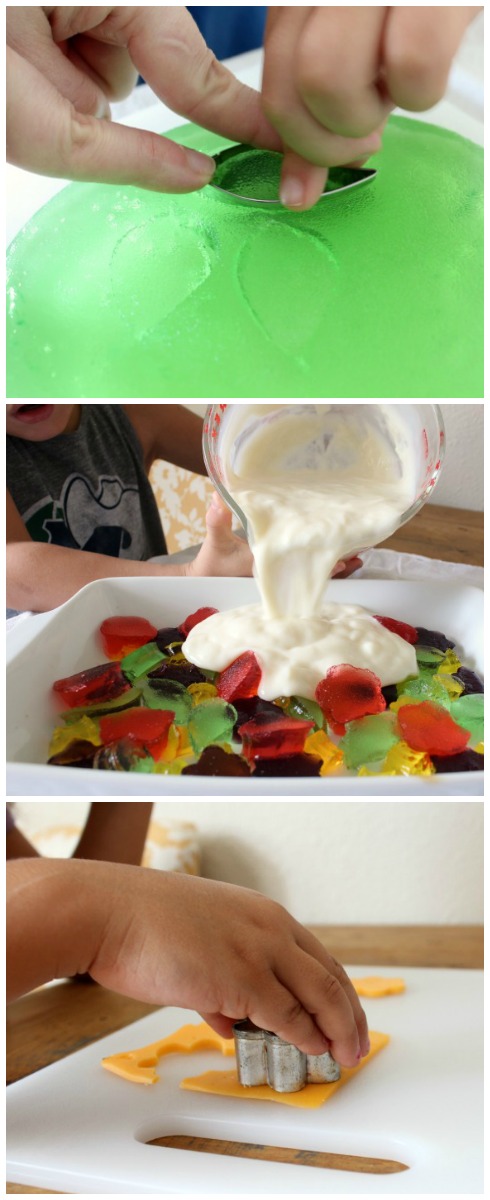 Princess Belle was the hostess of our latest yard party…that is her "daughter" Trinket.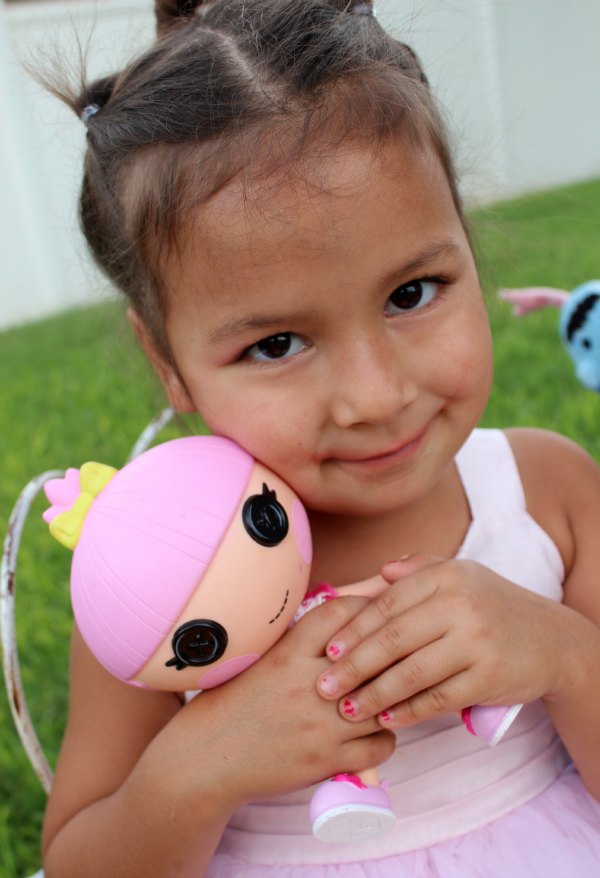 The menu was served buffet-style and everyone served themselves.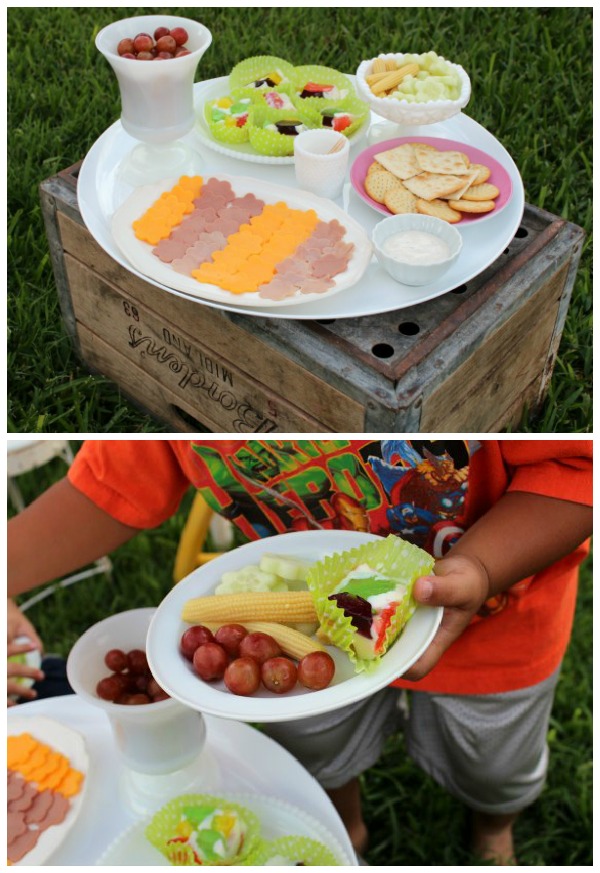 There was a little jello sucking,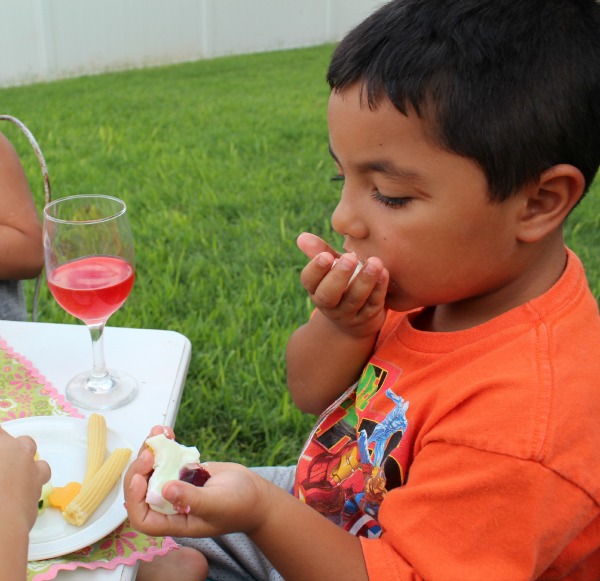 food sculpting,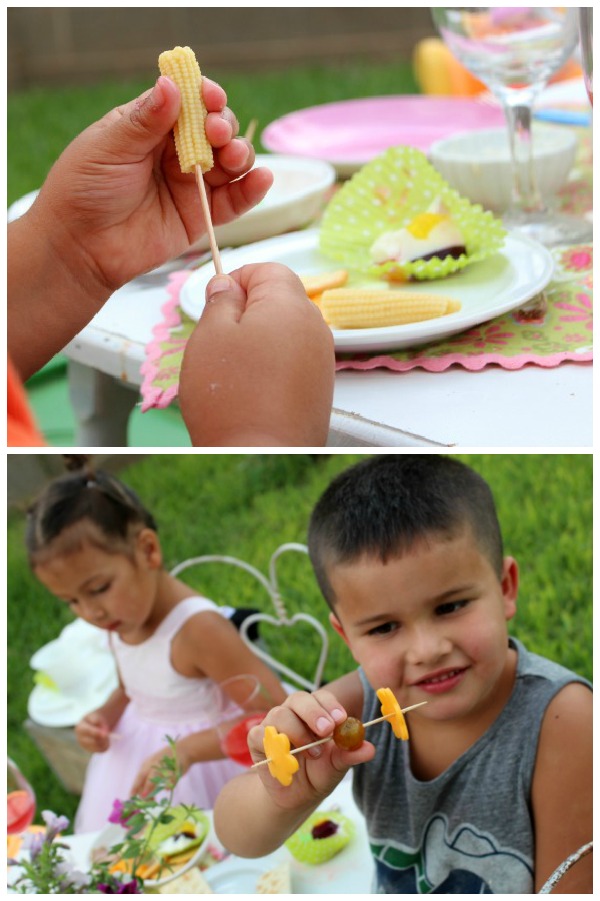 and even a sweet little toast!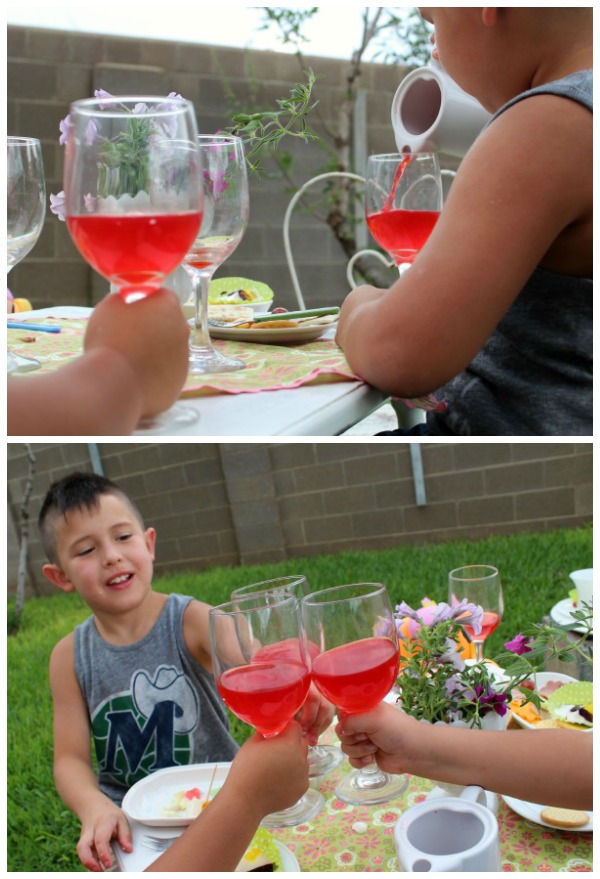 There was also a lot of eating…tell me those cucumbers aren't good.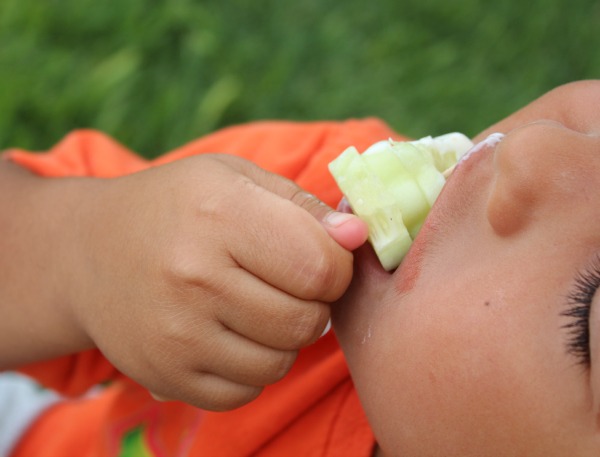 Best of all, there was a lot of smiling.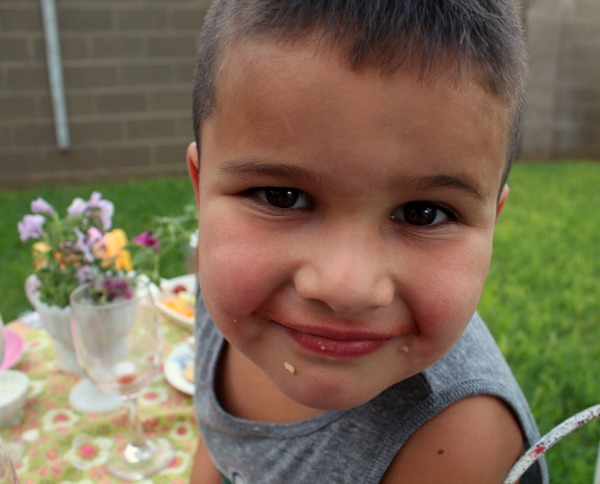 These are the signs of a good party!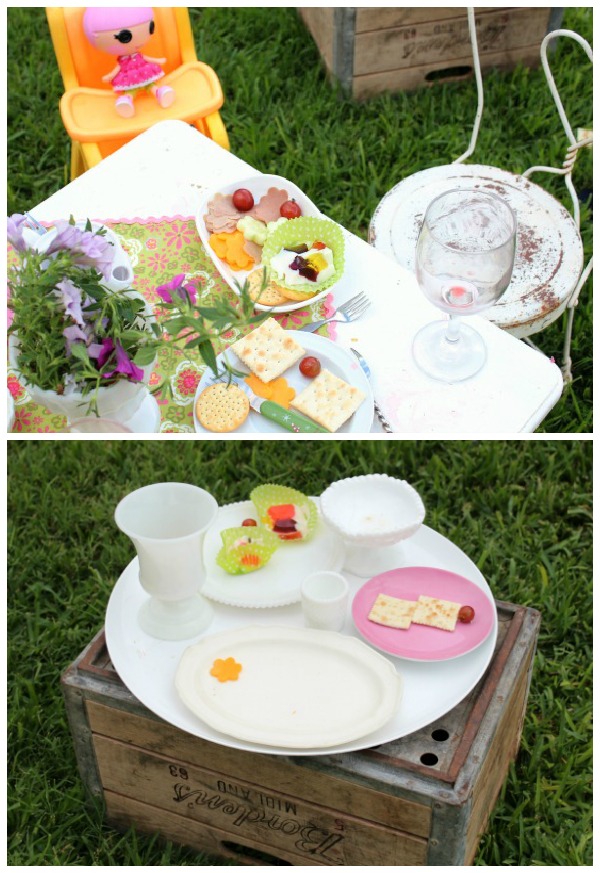 I got a little teary as a put this together, because it really was a perfect day. I loved observing their little imaginations at work and got a kick out of their conversations.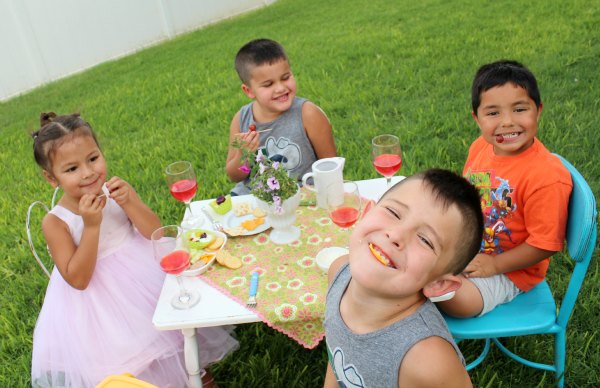 Take a day to have a yard party soon. It doesn't have to be complicated at all. The kids will have a blast and be left with memories that last a lifetime. Don't be afraid to try it with bigger kids too. Everyone loves picnics!
PS-When the kiddos finally crash, you should come visit my blog, The Sweet Adventures of Sugarbelle. When I'm not attending tea parties, I bake cookies.