Looking for a dessert that tastes great but is a twist on an old classic? I've got just the thing for you- Treasure Chocolate Chip Cookies.  With a few added ingredients different from the norm, these are soooo good.  Might even be a new favorite.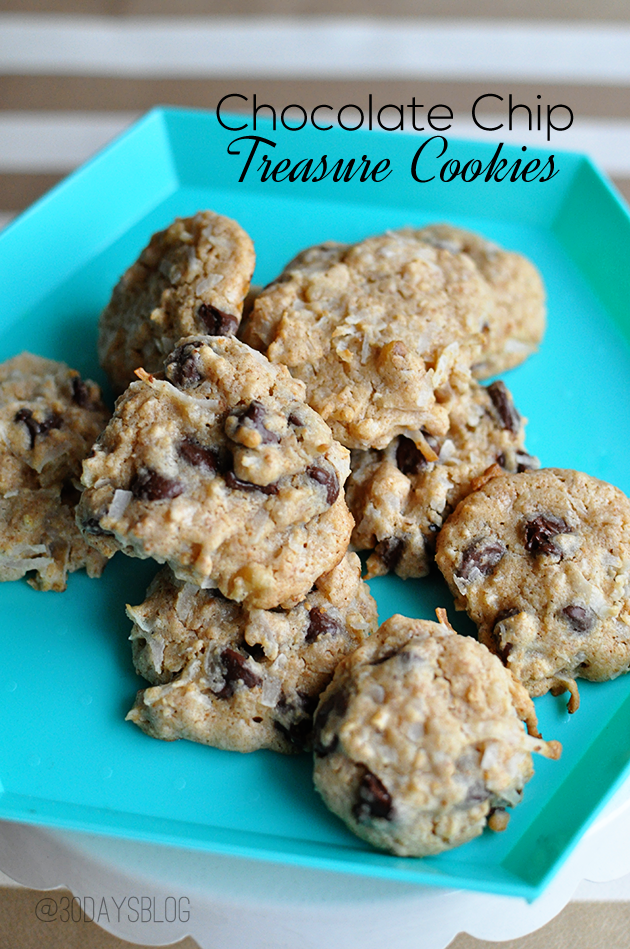 I found these in an old church cookbook (my favorite recipe resources) and made them for a lesson at church about not being worldly (get it? Treasure= worldly……).  I love texture and crunch so these hit the spot.  They are so easy to whip up too.
Chocolate Chip Cookies with a twist:
Treasure Chocolate Chip Cookies
Ingredients
1½ cups graham cracker crumbs
½ cup flour
2 teaspoons baking powder
1 14 oz. can sweetened condensed milk
½ cup butter, softened
1⅓ cups coconut
1 package semisweet chocolate chips
1 cup walnuts, chopped (optional)
Instructions
Preheat oven to 350 degrees.
In a small bowl, mix graham cracker crumbs, flour and baking powder.
In a large bowl, beat sweetened condensed milk and butter until smooth.
Add graham cracker crumb mixture; mix well. Stir in coconut, chocolate chips and walnuts.
Drop by spoonful onto ungreased cookie sheets.
Bake 9-10 minutes or until lightly browned.
If you like these, you might like my other cookie recipes: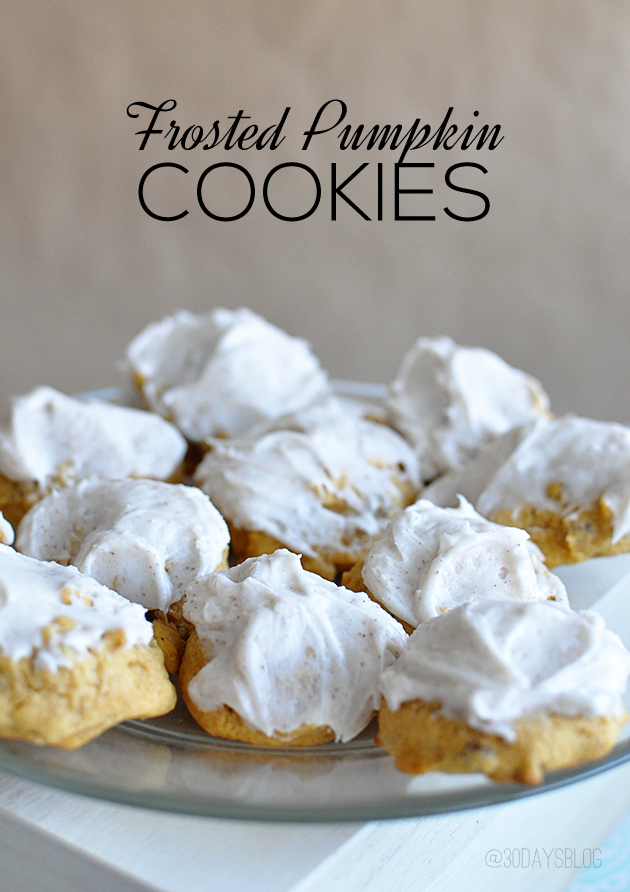 Frosted Pumpkin Cookies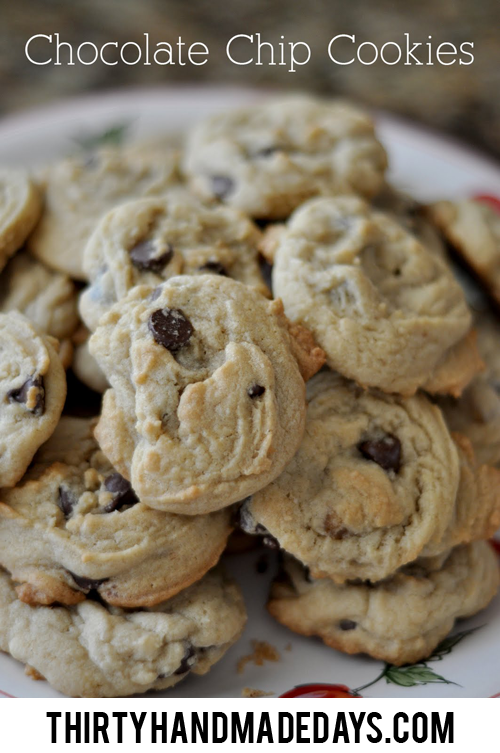 My most favorite chocolate chip cookies ever


White Chocolate Chip Macadamia