Recently my embroidery love has been lit on fire again.  There are so many fun things you can do with a scrap of fabric, a needle and some thread.  Last year I made a project for my Mom and Dad that you could take ideas from and create something all your own.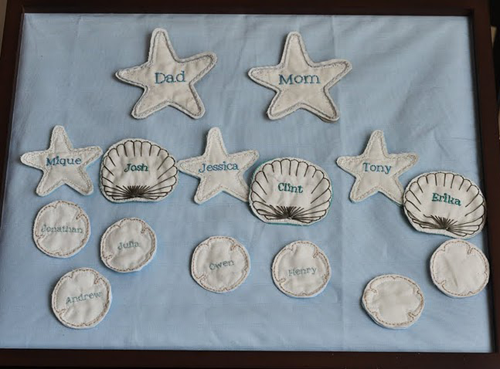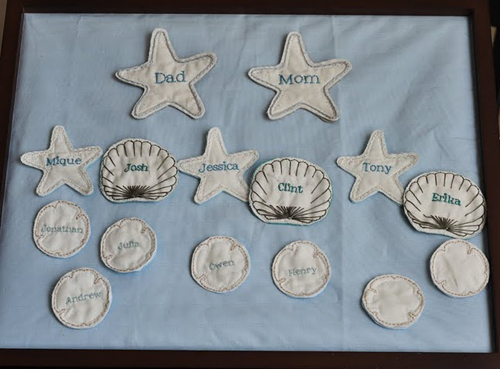 Embroidered Seashell Family Tree
First, what you will need:
fabric
scissors
embroidery thread
needle- read about needles here
embroidery hoop
freezer paper
sewing machine
velcro- I prefer the sew on kind
a frame
I rarely ever use that red pencil and tracing paper method to make patterns anymore. I like easy, short cuts. So I use the freezer paper/printer method. I LOVE it. I design whatever the heck I want, run it through the printer and voila- really cool design and no tracing involved.
Here's what I did-
I googled "starfish coloring page" (then later sand dollar and shells) this is a great way to make embroidery patterns, you can find hundreds of clear, clean coloring pages online.
So I found my starfish and right clicked and saved it: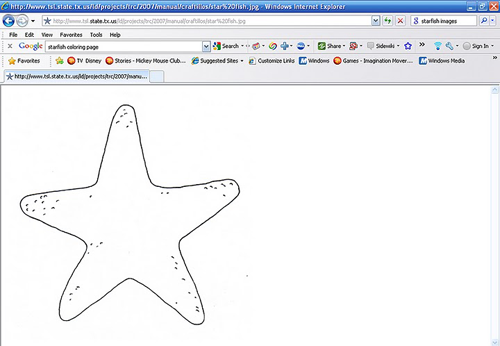 Then using Photoshop
(use whatever program you have to do the same)
I placed my images where I wanted them: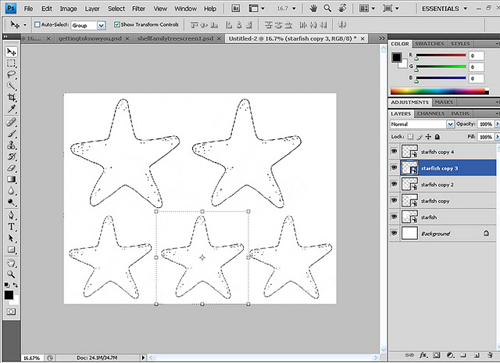 I added some text on the starfish.
And repeated for the other shells as so: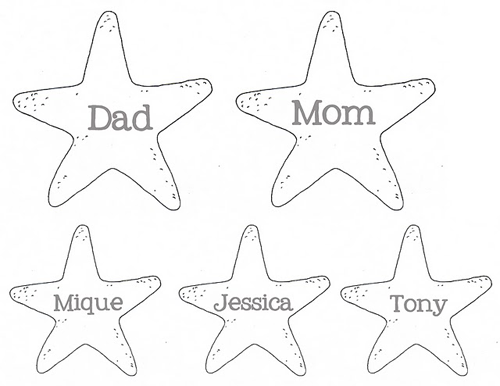 I then used the freezer paper/printer method. 
This is what it looked like straight out of the printer: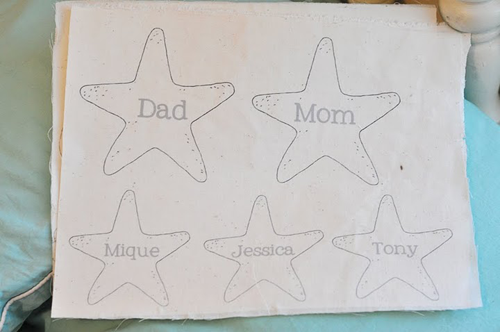 Next I embroidered it.
You could use any number of techniques.
I used a back stitch and stem stitch.
(here's a whole bunch of other stitches)
Note that I used the Warm & Natural underneath the piece of fabric
that I printed on. It's a little thick at first to embroider with but
I like the look of it so much better.
*One little tip my sister shared with me that has saved me oodles of time-
instead of licking the thread and then trying to thread the needle, lick the eye of the needle.
Try it- you'll thank me (and my sis)!
This is what the pieces looked like after embroidered them:
perfect activity to do late at night while watching brainless tv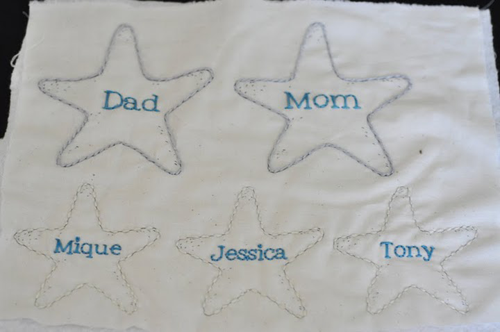 Next I cut them all out around the shape: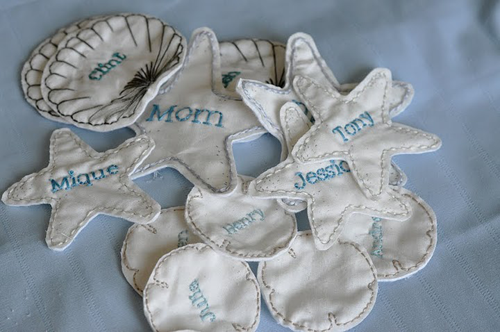 Then I gathered some fabric of similar
colors but different patterns.
These are for the back. I cut out a piece of fabric
for each item and sewed on velcro on the back:
**I used velcro because my siblings are still having babies
so I wanted to be able to add more onto this later.
I can just create more shells and swap them out as needed.
If your family is complete, you could just sew the shapes
directly onto the background fabric.***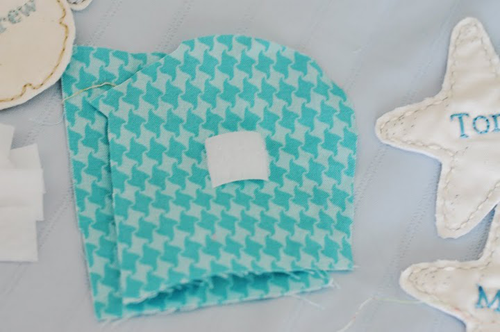 Then I flipped it over like this:

And sewed around the shape
right inside where I embroidered,
using my sewing machine.
When finished, this is how the backs looked: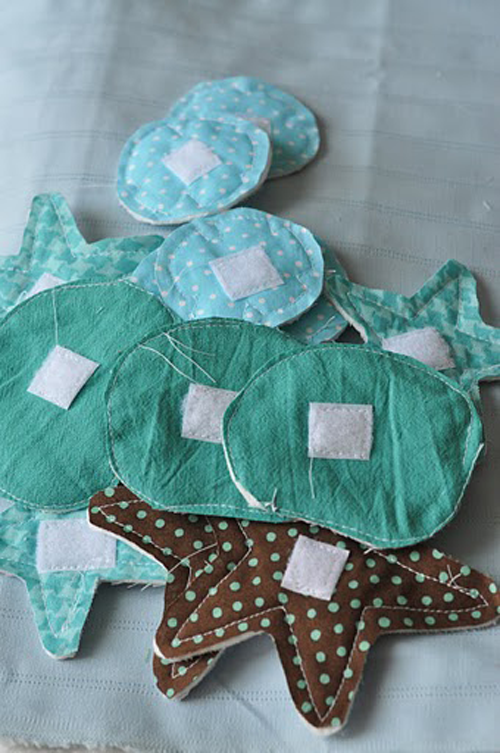 I then laid out how I wanted the tree to look: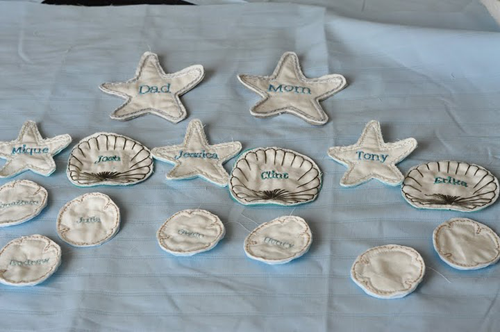 And pinned velcro down onto my main sheet of fabric
that will serve as the backdrop of the tree.
I then sewed them down (sewing machine):

After that, I just attached the shells and
wrapped the background fabric around the mat
of the frame.