I've been sharing my Valentines ideas and printables here for the past few weeks.
First it was for girls, then boys and now one for your significant other with two options: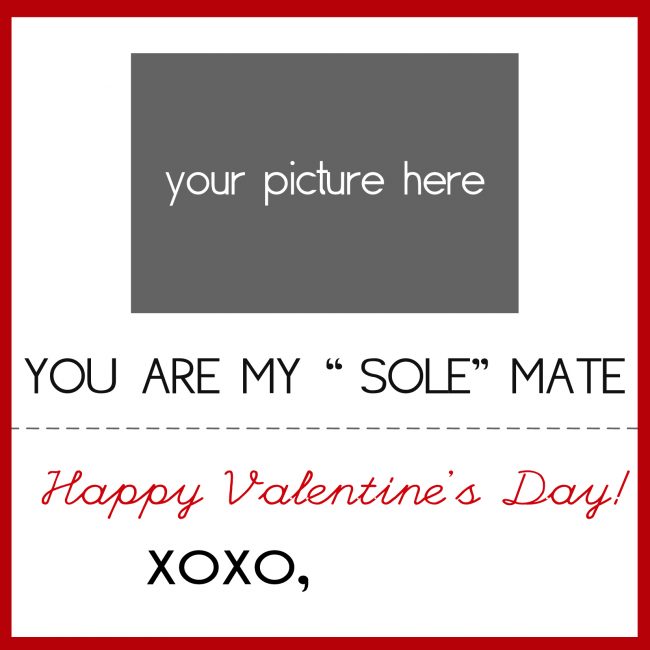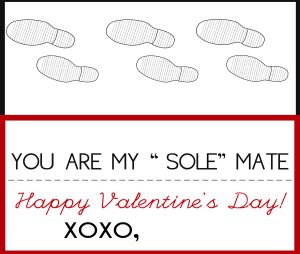 I made the first printable with the idea that I would attach it to a pair of shoes for my husband. Obviously not for everyone. But if your significant other is really into shoes, then this would work for you. Here's mine:
 Admittedly kinda silly but kinda fun.
But look at what the talented Callye from Sweet Sugar Belle did:
I mean, could you just die from the cuteness? Thought so. Lucky for me (and you) Callye is showing you how to make these adorable cookies. I soooo look forward to collaborating more with her and am already making my list of ideas. Hopefully you'll be seeing a lot more from her over here! If you have suggestions or ideas for more printables, let me know!
To download your own "Sole Mate" printables:
Sole Mate Card w/spot for picture & Sole Mate topper