With three little kids at home – I like to keep an arsenal of kids activities and ideas in my back pocket. Or – really – in my bookmarks.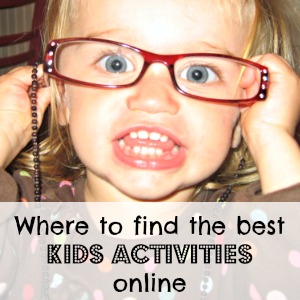 Today, I'm sharing my go-to places to find the best kids activities online!
Productive Parenting
Productive Parenting is pure gold for parents of kids under the age of 5. They have THOUSANDS of free activities cataloged based on the developmental age of your child.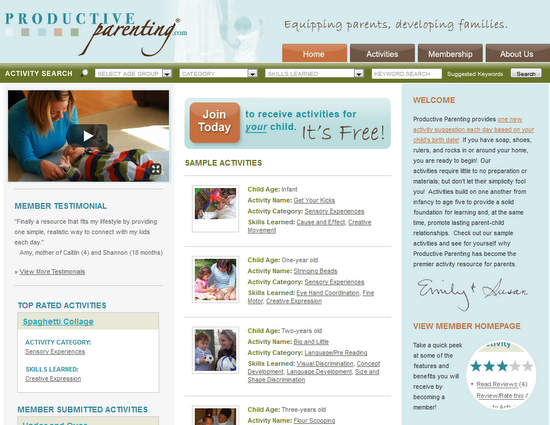 As an added bonus, you can become a member of their site for free, and have activities sent directly to your inbox based on the ages of your children.
You can also follow Productive Parenting on Pinterest.
Kids Blogger Network Activities & Crafts on Pinterest
The Kids Blogger Network Activities & Crafts is one of largest kids activities boards on Pinterest. There are hundreds of contributors and thousands of followers – all focused on bringing you the best kids activities on the web. Looking for something to do this afternoon? Definitely follow this board!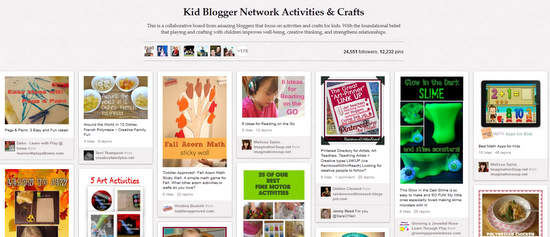 Family Volley
Family Volley is a fabulous blog with great information on how to communicate with your kids. Heather Ann, the blog's auther, also has fun and engaging activities the entire family can do together – especially if you have older kids. From practical tips for heading back to school to marital advice, I always come away from her site with a fresh perspective and a great idea.
25 Ways to Have More Fun at Home
Yup – I'm the one that wrote this eBook – but I still reference it several times a month when I'm not feeling so fun and need a good activity (or pep talk).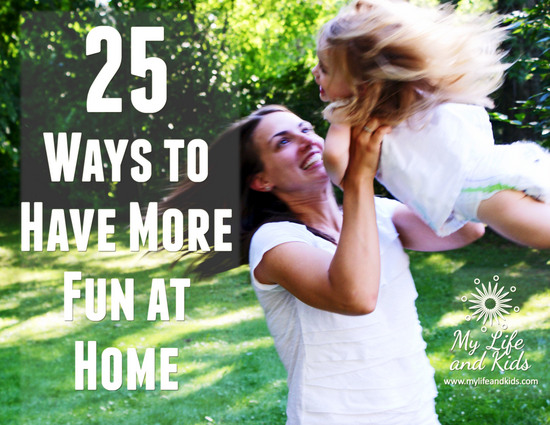 I compiled 25 ways to have a little more fun when you're home with your kids. All you need to do is visit my Facebook page to download your free copy. (But act quickly – I'm taking it away in a few weeks.)
What are your favorite places on the web to find kids activities and parenting inspiration?