It's time for another fun, monthly blog hop–featuring 10 of our favorite creative bloggers! This month's theme is all things CHALKBOARD, and we just know you'll have a blast with these projects. We'd love for you to pin our collage below, check out my Anniversary Idea + Collection of Printable Chalkboard Tags and then go see all the other fabulous projects created by some of our friends!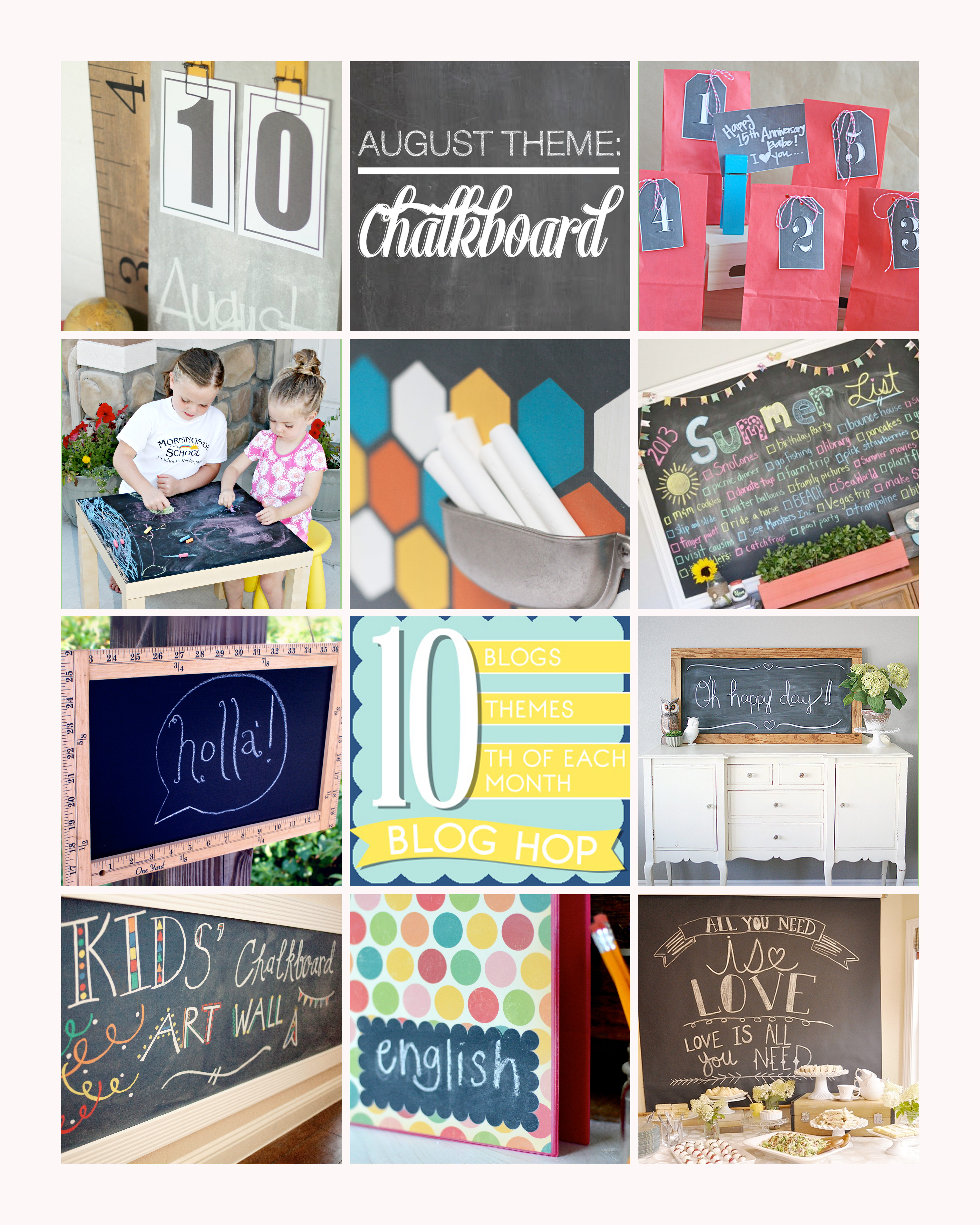 To see each fantastic Chalkboard Project up close, join the Blog Hop!

1 •
Lolly Jane
sharing a
Chalkboard Calender
2 •
Thirty Handmade Days
with an
Anniversary Idea + Collection of Printable Chalkboard Tags
3 •
Six Sisters Stuff
sharing a
Cheap and Easy Kids Chalkboard Table
4 •
Landee See Landee Do
sharing a
Hexagon Chalkboard
5 •
Little Miss Momma
sharing a
Jumbo Chalkboard Tutorial
6 •
Or So She Says
sharing a
Vintage Ruler-Framed Chalkboard Sign
7 •
Eighteen25
sharing a
Super Simple XL Chalkboard
8 •
Capturing Joy
sharing a
Kids Chalkboard Wall Art
9 •
Simply Kierste
sharing her
Chalkboard Binder Labels
10 •
Your Homebased Mom
sharing a
Chalkboard Party Backdrop
Josh and I will celebrate our 15 year anniversary in a couple of weeks.  Over the years we've given several creative gifts to each other.  He's done scavenger hunts, limo rides, getaways and more.  He's the funniest and smartest guy I know but he's also the most sensitive, romantic and sentimental.  I created this idea from another gift I gave him several years ago.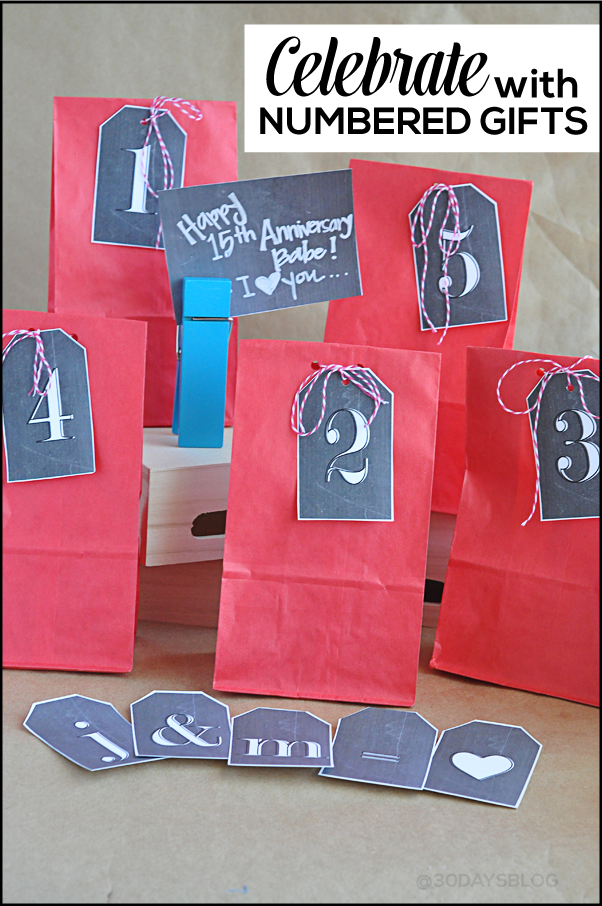 The idea is simple: give small gifts for the amount of years you've been together.  For us, 15 years = 15 gifts.  15 presents seems so tough but really, they are small, simple things that I know he'll love and/or that remind me of him.  For example: playing cards, his favorite sunflower seeds, new socks, etc.  SO- pick out ___ # of gifts, wrap them up and attach some cute chalkboard numbers to them!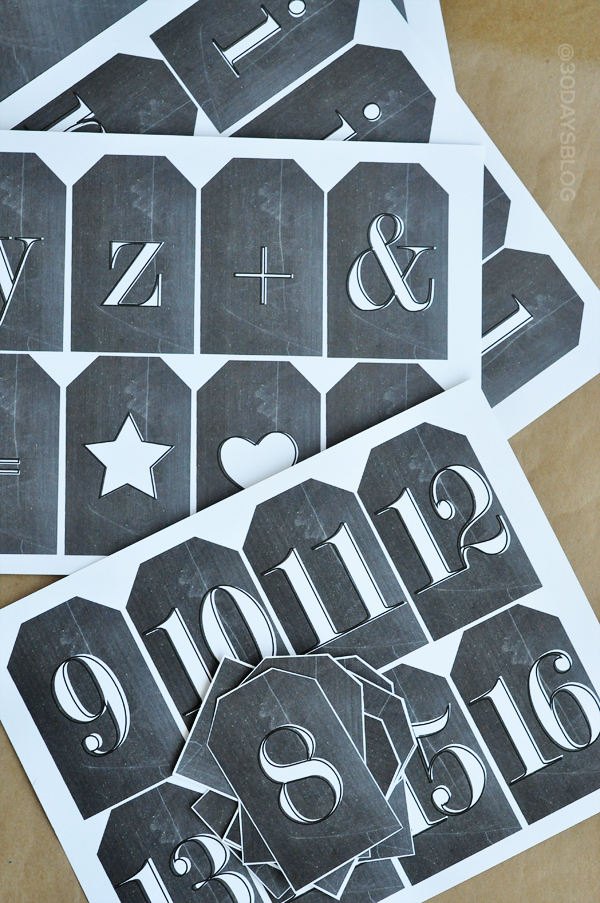 I created several different tags to be used for all kinds of things.  This doesn't have to be limited to giving gifts for an anniversary- the sky is the limit.  Birthdays, a baby shower, used in a banner….pretty much any way you want to use them, go for it!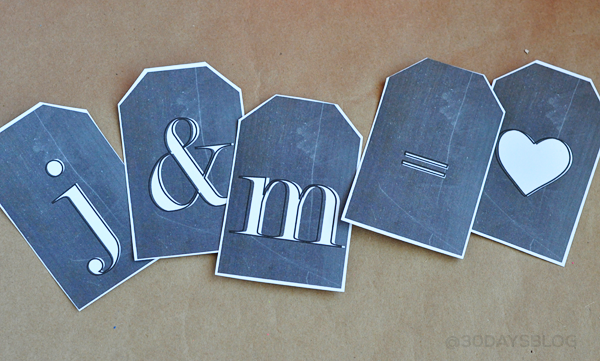 I couldn't help but add a few little symbols too.  And then had fun being a cheeseball and putting some together to make:  j & m = love.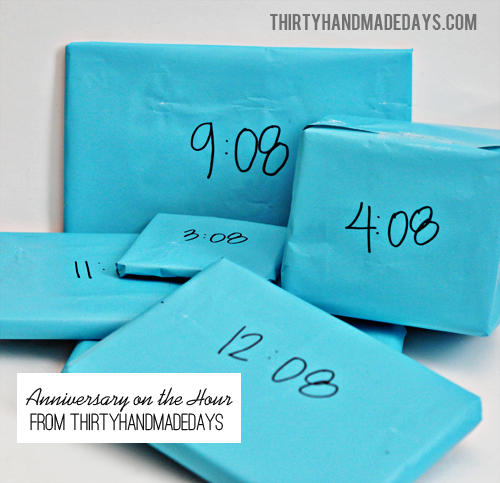 To see me and Josh as babies (and maybe questionable taste on my wedding dress….), check out the anniversary idea that inspired this post.  And several other gift ideas and printables!
Download whatever tag you'd like below.  For personal use only.  Thanks!
Note: These files will open as PDF's.  They are made to fit standard 8.5×11″ paper/cardstock.  Check your printers settings to make sure they print correctly.  Each one is a little different.
Blank chalkboard tags
Chalkboard Numbers 1-8
Chalkboard Numbers 9-16
Chalkboard Numbers 17-24
Chalkboard Numbers 25-32
Chalkboard Letters a-h
Chalkboard Letters i-p
Chalkboard Letters q-x
Chalkboard "Letters" y,z, +, =, heart, star and blank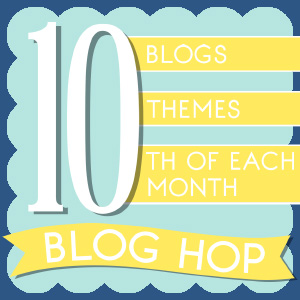 You can click the button above to check out our past projects.
I linked this post up to some of these parties!