These days I'm kind of obsessed with printables. Did ya notice? I've always loved quotes. So on Twitter last week I asked if anyone had a good quote to share.  Beki tweeted back this one from Walt Disney: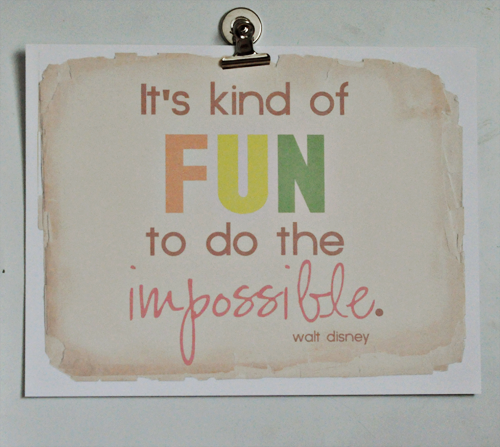 Pin It
I love it!  I pretty much believe you can do anything if you put your mind to it.  This quote is another way of saying that, right? Nothing really is impossible.  Remind me of that as I try to entertain my three kids for Spring Break this week will ya? :)
Download your own "It's kind of fun" printable.
As always, for personal use only.  Thank you!