The other day on Facebook I asked when school starts in everyone's area. We start in a few weeks (!!?). I was surprised to hear that most of Arizona is already back in session. It feels like time is running out already. In an effort to get on top of the back to school rush, I've gathered some of my favorite ideas into one spot. In between trips to the pool or beach, check each one of these off your list.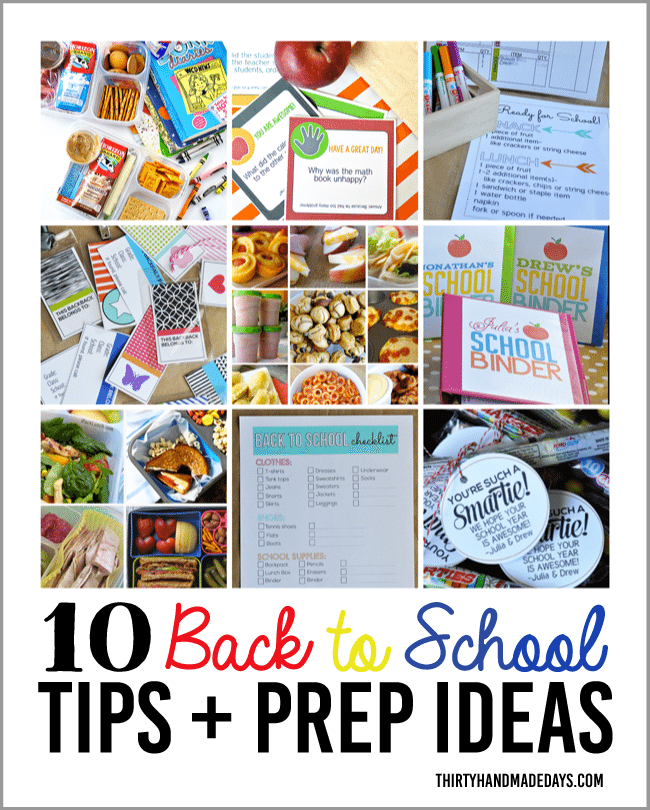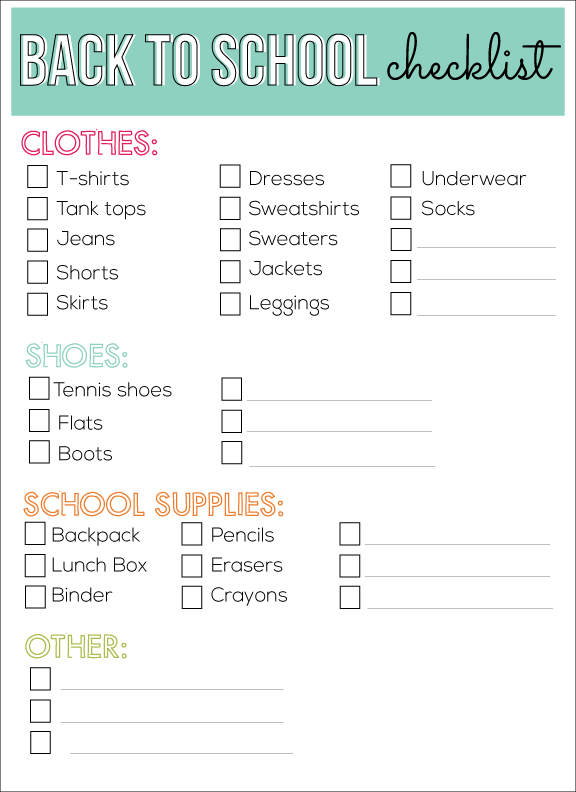 1.  Back to School Shopping List
Does the shopping stress you out?  I put together an easy checklist to use as a guide for the new school year.  And might I suggest this is the perfect time to clear out kids worn/don't fit any more clothes and shoes?  Make a few trips to the donation center a part of getting ready for the new school year to start fresh.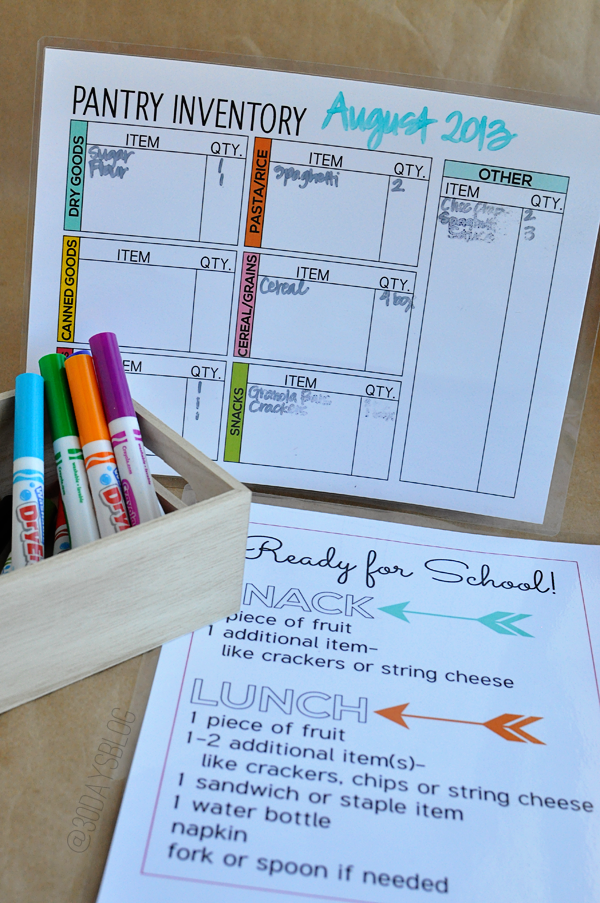 2.  Ready for School Lunch Checklist
Teach kids how to pack their lunches easily with this guide for packing lunch and snack.  Stick it up in your pantry or fridge so that they can refer to it.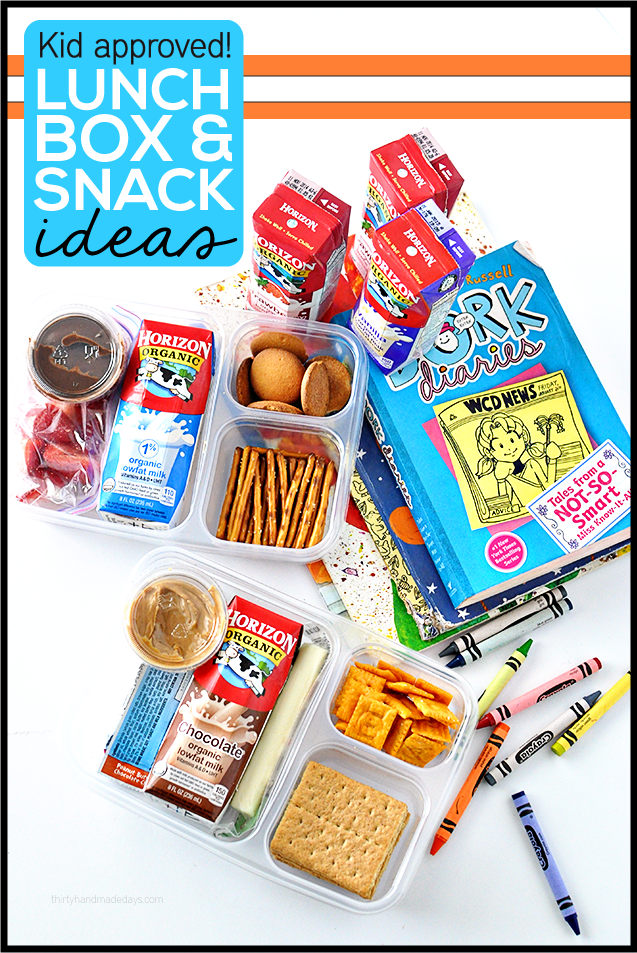 3.  Kid Approved Lunch Box & Snack Ideas & Printable
Speaking of lunches, I have several posts with ideas for lunches and snacks.   Print out this sheet to refer to as well to mix things up and give them healthy options.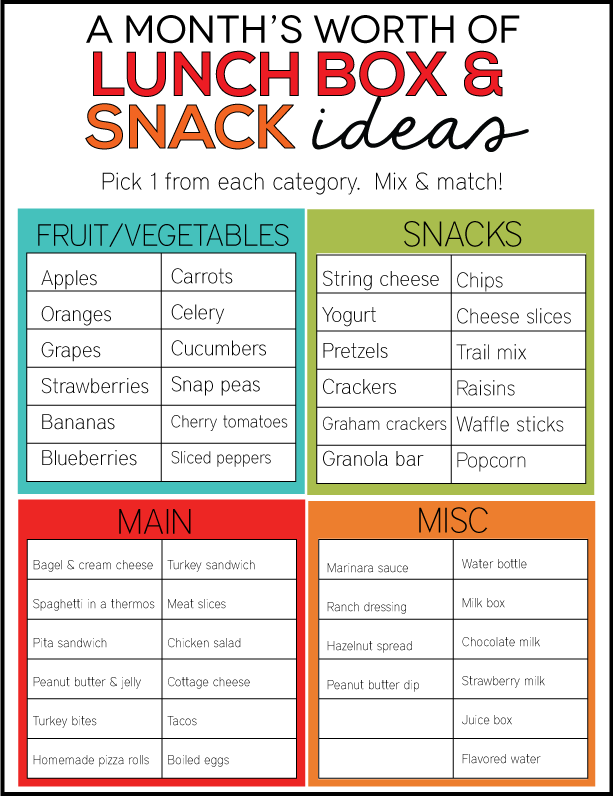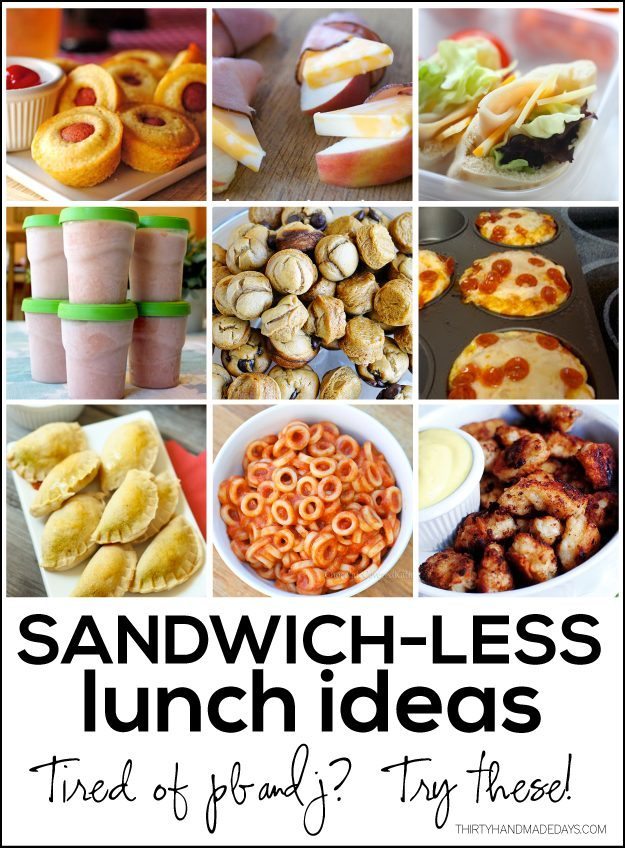 4.  Sandwichless Lunch Ideas
If your kid is the type to get bored with sandwiches, test out these sandwichless ideas for school.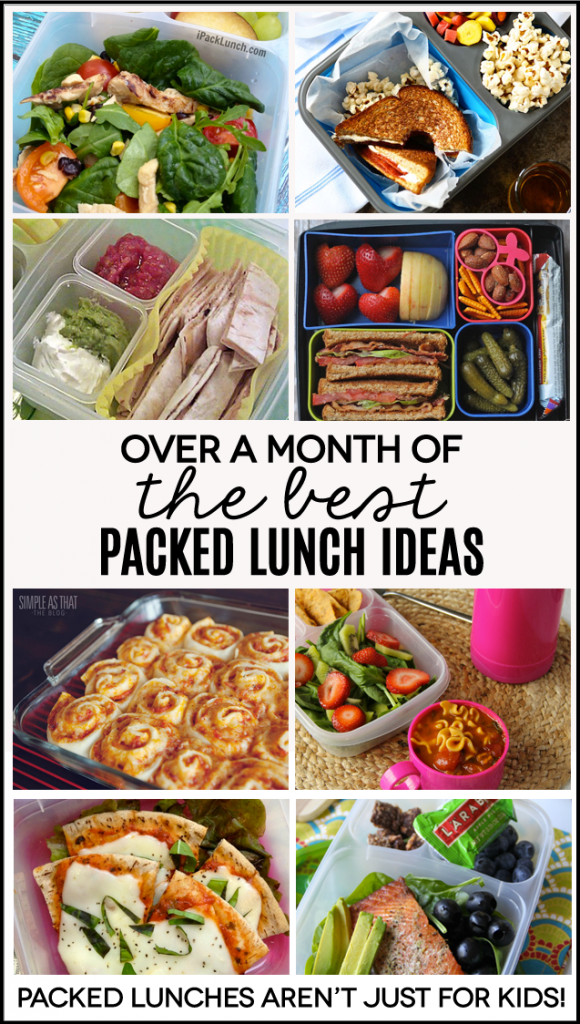 5.  Over a Month of Packed Lunch Ideas
One idea is to have them make their lunch for most days of the week but then throw in a special one once a week.  Use this list of over a month of packed lunch ideas.  You can't go wrong with it!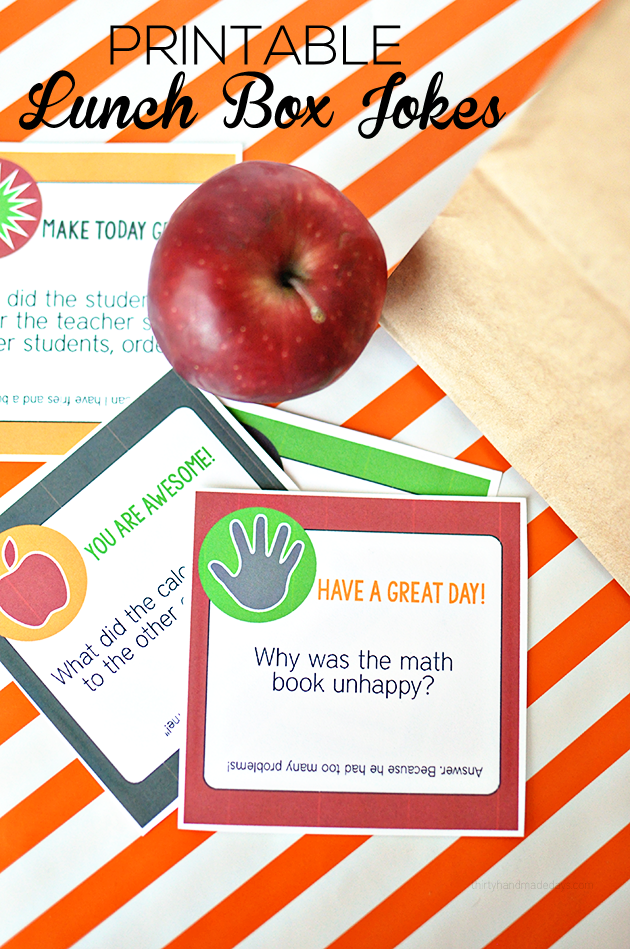 6.  Printable Lunch Box Notes
I have a few posts with printable lunch box notes.  Use these ones to add to their box and make their day a little brighter.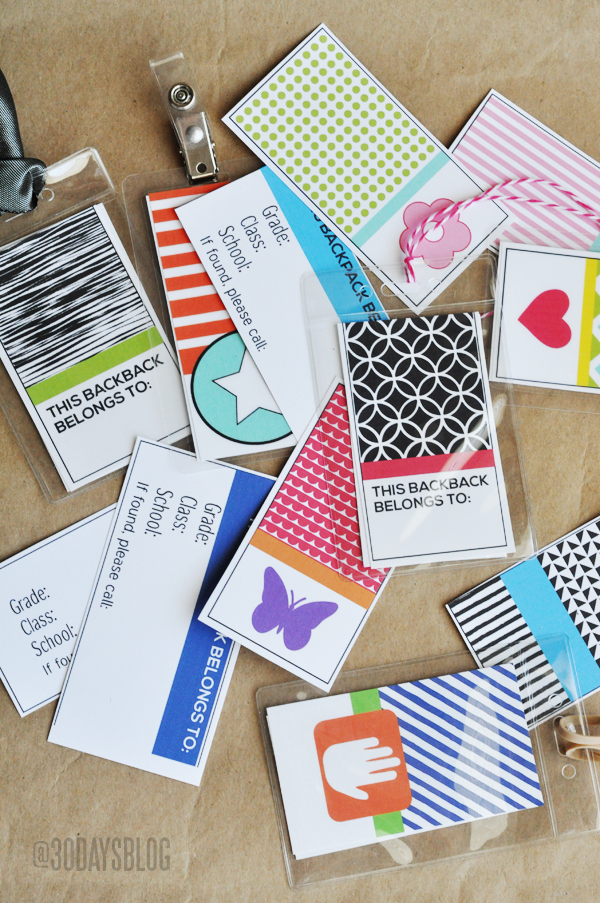 7. Printable Backpack Tags
Make their backpacks easy to identify with simple backpack tags.  All you have to do is print them out and fill in the info.  Choose from several different designs for both boys and girls.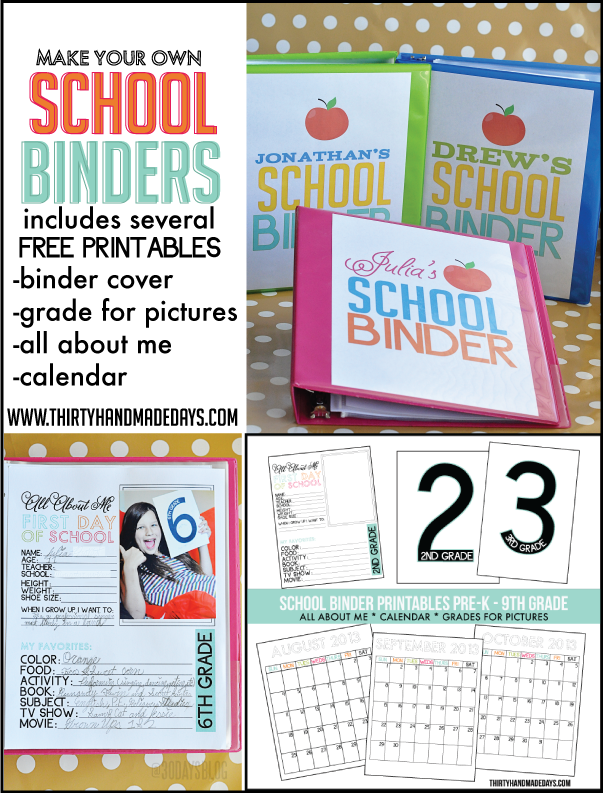 8. School Binder
This school binder post continues to be one of the most visited posts here on 30days.  It includes an all about me sheet, sheet for each grade and calendar.  Print it out to get organized and have a spot for everything for the upcoming school year.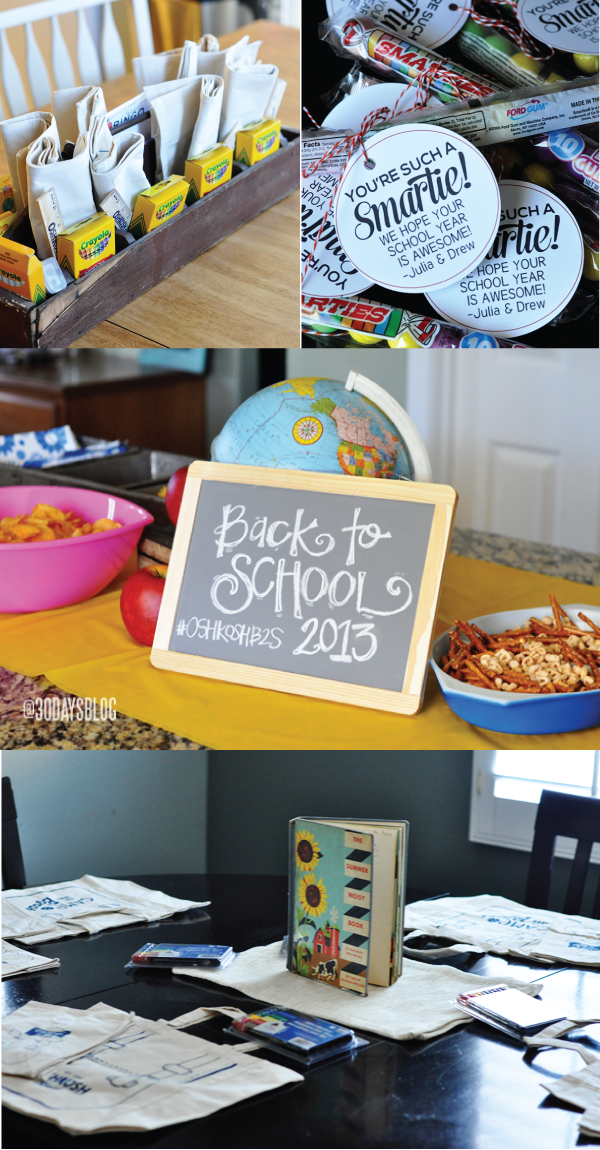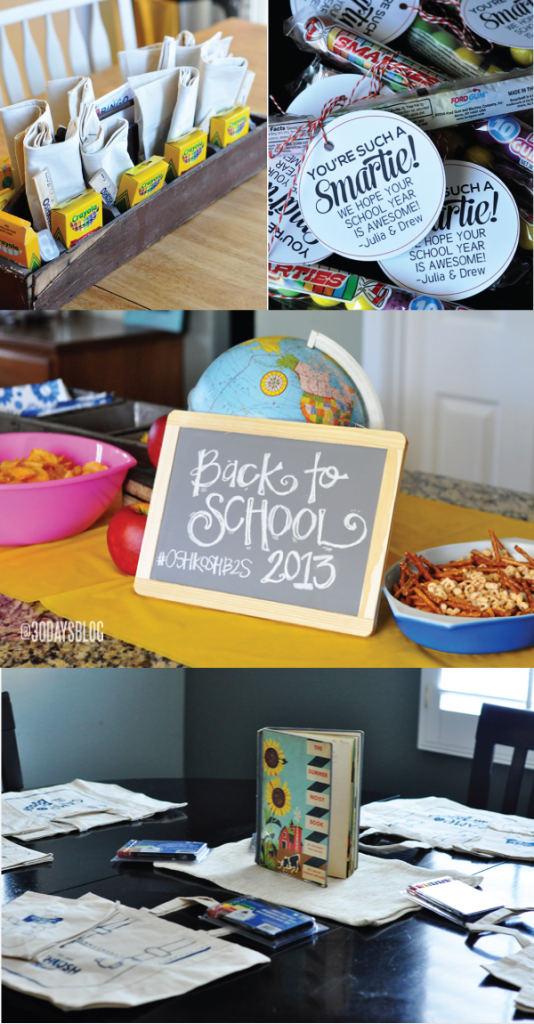 9. Back to School Party
If you're wanting to celebrate with a little back to school party, this post has several ideas to use.  Including games, printables, food and more.  Even if you just gather a few friends together it'll be fun to kick the new school year off!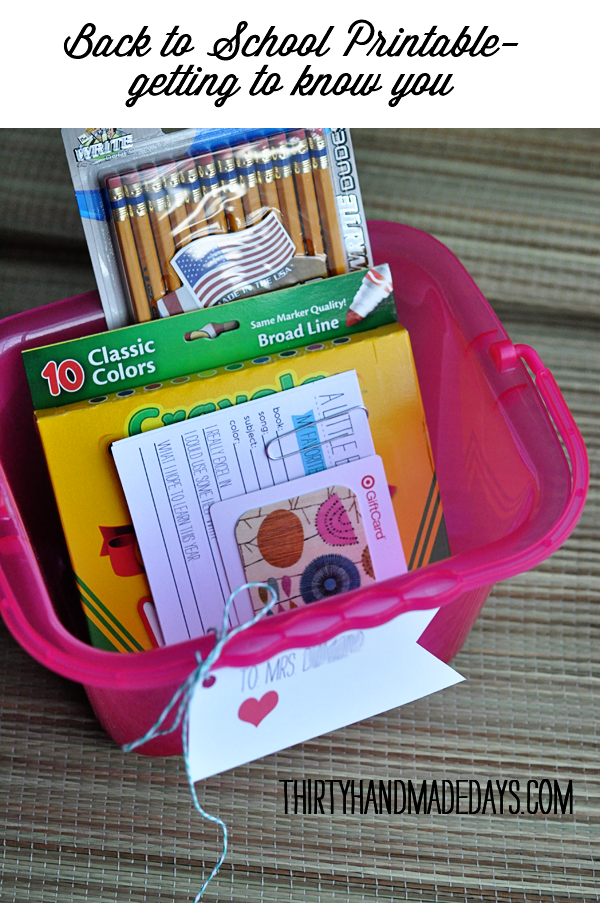 10.  Back to School Getting to Know You Teacher Printable
I created this printable a few years ago to give to my kids teachers.  They fill it out at the beginning of the school year so that we can get to know their teacher- what they like, prefer, etc.  I stick it in their school binders and refer to it throughout the year.