If there's one thing at the top of most resolution lists for the New Year, it's usually organization! I have to be honest, I love the New Year as a "fresh start" time to get motivated for all kinds of things. So, I have ten ways to organize while you're staying on a budget, too!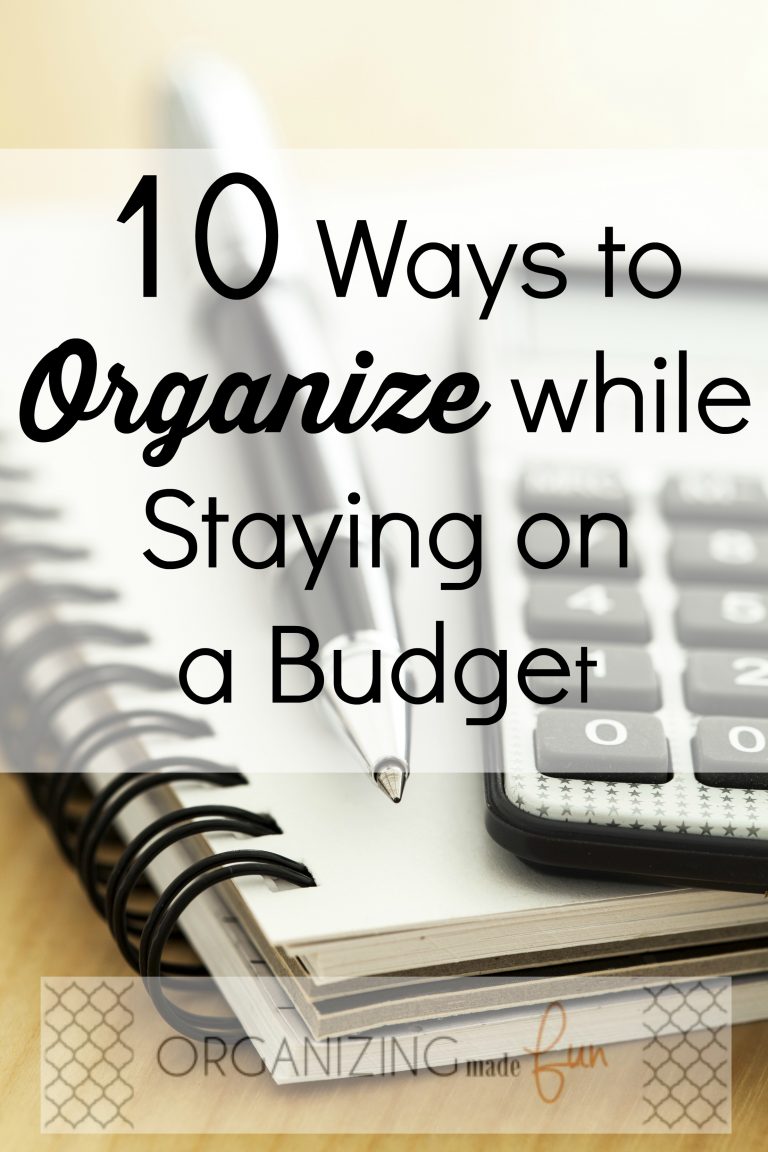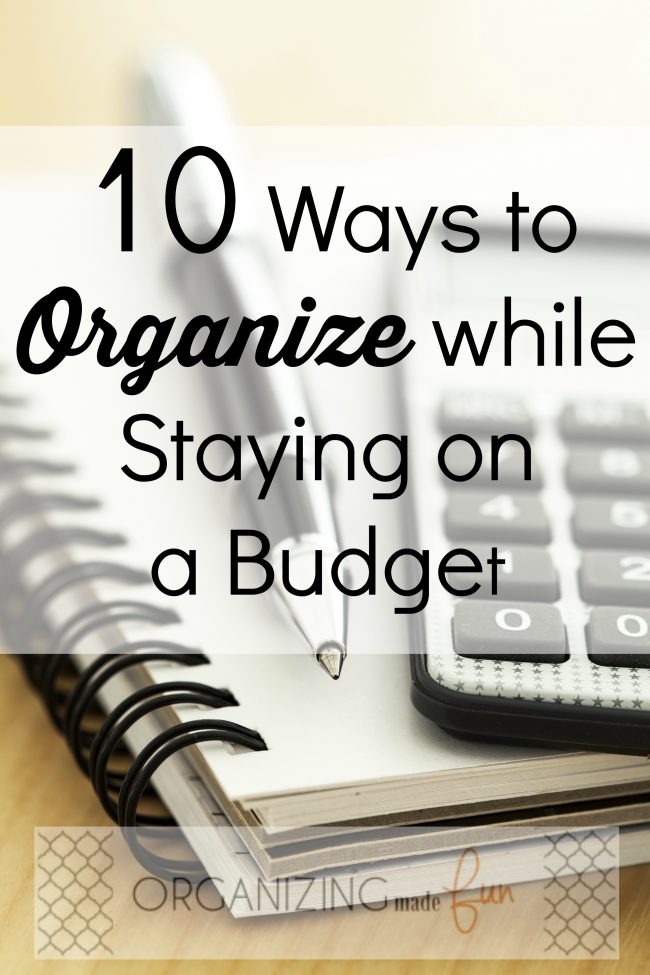 Cardboard Boxes

– you can take just about any cardboard box and put pretty paper, rope, or fabric on it to turn it into something pretty nice and organize!

Trash Cans

– we like to use the outdoor trash cans for organzing balls in the garage or a smaller indoor trash cans to organize wrapping paper.

Hooks

– There are so many options with hooks, especially the removable hooks. They work great on the backs of cabinet doors to hang small things, for spot to hang keys, or a place to hold your purse. There's lots of ideas with hooks!
Jars – anytime you have an empty spaghetti, pickle, or mayonnaise jar, it's perfect for using to organize lots of things, especially in the garage! My husband uses these all the time in his workshopfor organizing extra parts, nails, and screws.
Cups – if you get those plastic cups from a drink or have a few strays that you end up with, they are perfect for organizing pens, straws, or utensils!
Baskets – there is never a shortage of baskets in a thrift store. I find them all the time there and they are cheap! They are perfect for corraling toys, remote controls for game or TV, or even use at the bottom of your stairs to carry up whatever needs to head upstairs.
Shoe Boxes – These are another inexpensive way to recycle something you already have or you can purchase inexpensive clear, plastic shoe boxes. The clear ones are great for organizing under the bathroom sink or in places you want to be able to see through what is inside.
Hangers – believe it or not, hangers work great. You can use big wood hangers, wire hangers, or plastic hangers for organizing boots, sunglasses, ties, jewelry, scarves, and more. Be creative and think outside the box!
Shoe Organizers – these are a great addition to the back of any door! Use them to organize craft supplies, school supplies, in the pantry for lunch supplies, or even toiletries.
Cans – Organize crayons, markers, craft supplies, smaller tuna cans for inside a drawer to organize smaller things.
As you can tell, there is much organization that can be done with just the most simple, inexpensive things. Keep focused on getting your home organized, but keep it simple and inexpensive! Hop over to Organizing Made Fun for inspiration everyday!