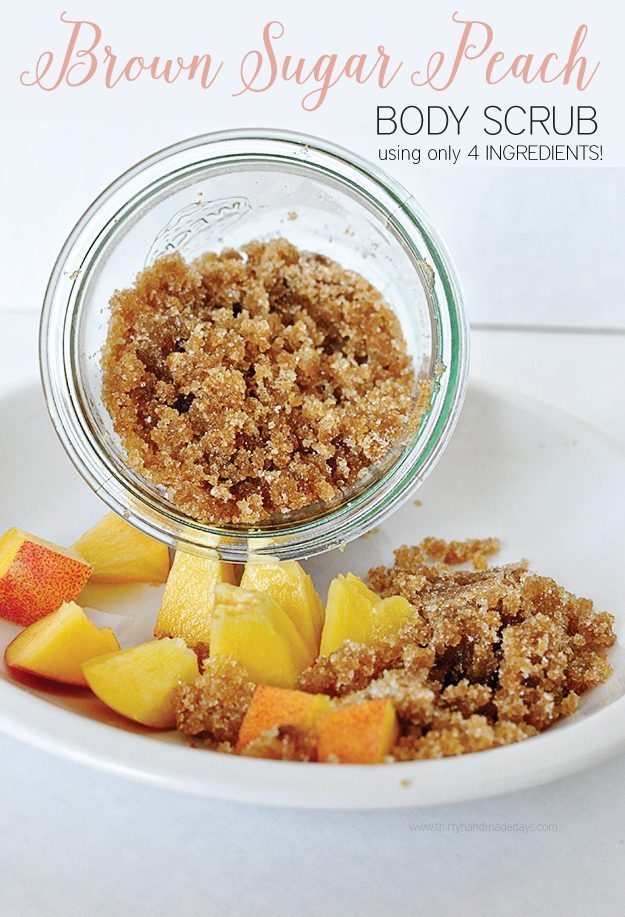 I know there are lots of body scrub recipes floating around but when I'm making something, I lean towards the easiest way.  No complicated recipes, no crazy ingredients. The base for this scrub can turn any kind of "flavor" into a scrub.  You can also add a variety of essential oils- for a calming effect, to help your skin and for overall health.
Are you ready to get started?
This is all you need: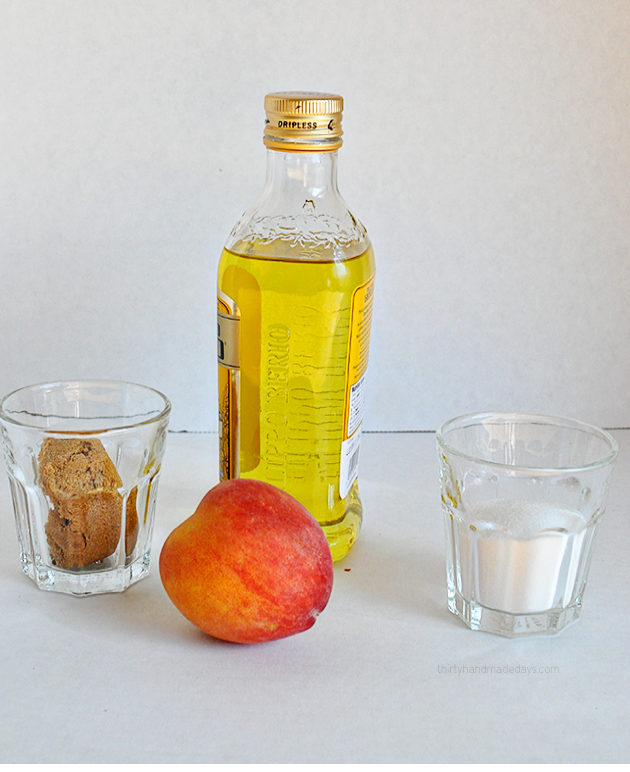 Yep.  Just 4 ingredients.  You probably already have them in your pantry.  You might have to get some peaches.. but the other 3, I bet you do.  Here's how you make this super simple body scrub:
4 Ingredient Peach Body Scrub
2 ripe peaches, mashed
2/3 c. brown sugar
2/3 c. white sugar
2/3 c. olive oil  (other oils can be used as well – coconut, almond or grapeseed)
Directions:
Mix ingredients in a medium sized bowl until combined.  After rinsing off in the shower, use scrub generously over your skin and let sit for a minute.  Rinse off again.  And that's it.
Note- the peach doesn't need to be peeled.  Just simply slice and mash.  Tada!
This recipe was originally found here and slightly adapted. 
And because I can't resist a good printable or a pun, I created a set of cute tags to go along with this scrub.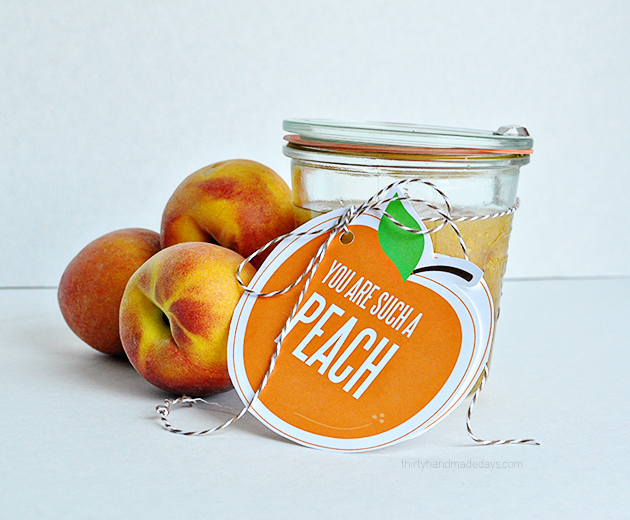 You can stick the scrub in a container and attach these printables for the perfect gift any time of year.  It would be fun for teacher appreciation, Mother's Day or just for fun for people that you love!
This post was originally a guest post for One Good Thing by Jillee.