I've been busy gathering info, researching and trying to find things to implement with my family.  In doing so, I created these parenting charts (yep I'm a visual learner- can you tell?) and wanted to share them here.  As with all other information shared on 30days, these are only guidelines and you have to find what works best for you and your family.  Take what works for you and run with it!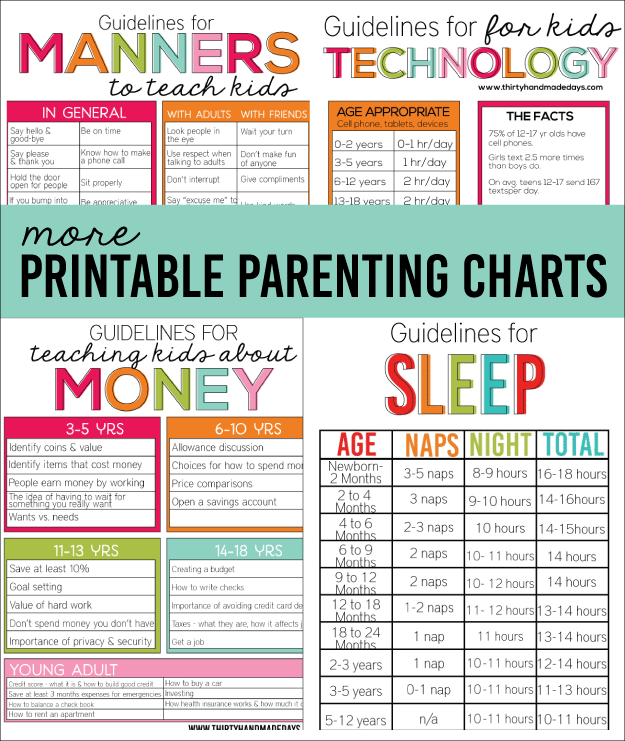 Click on the links below to be taken to the free printables and helpful info.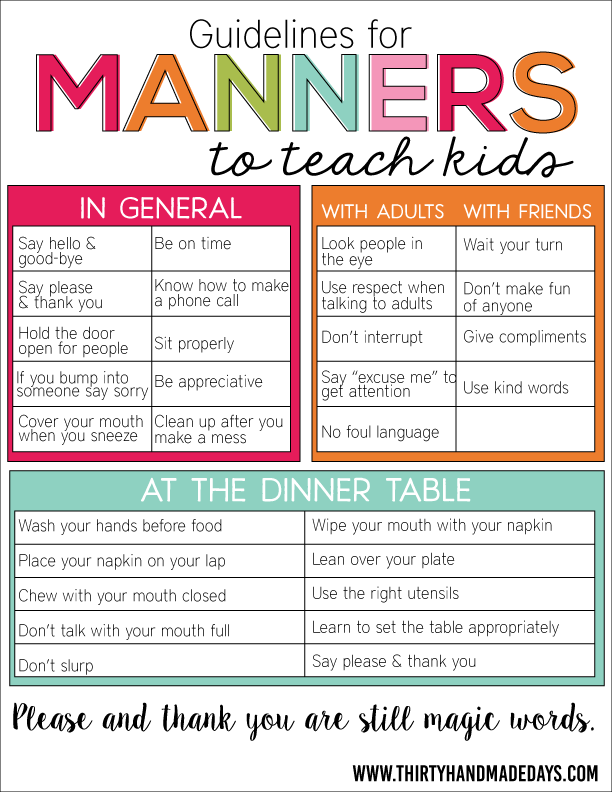 Guidelines for Manners:  This is a big one in our home.  I feel like manners aren't as big of a deal as they were when I was growing up.  It's something that my kids struggle with in some areas (namely table manners) but I'm going to continue to teach them about "minding their p's and q's."  (as my Mom would say)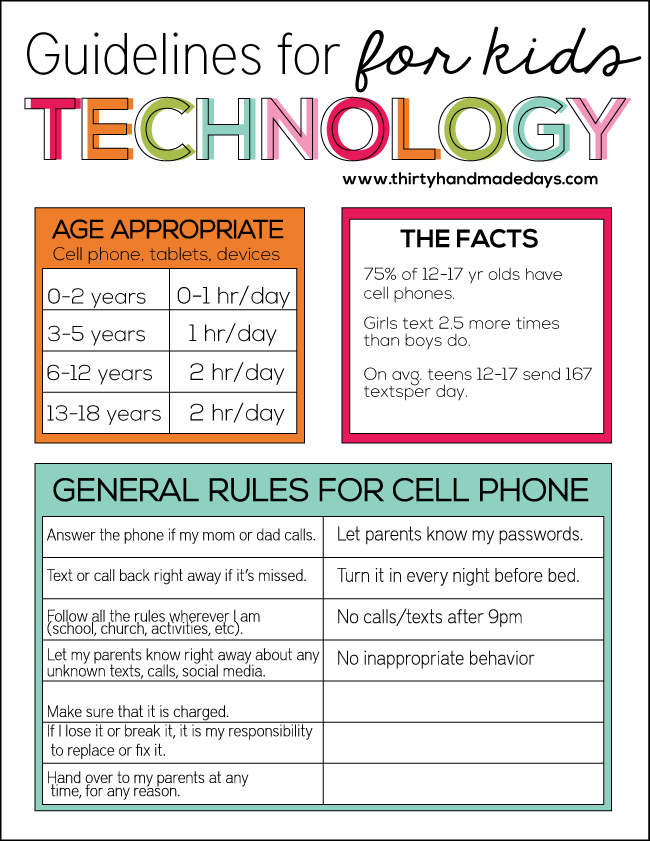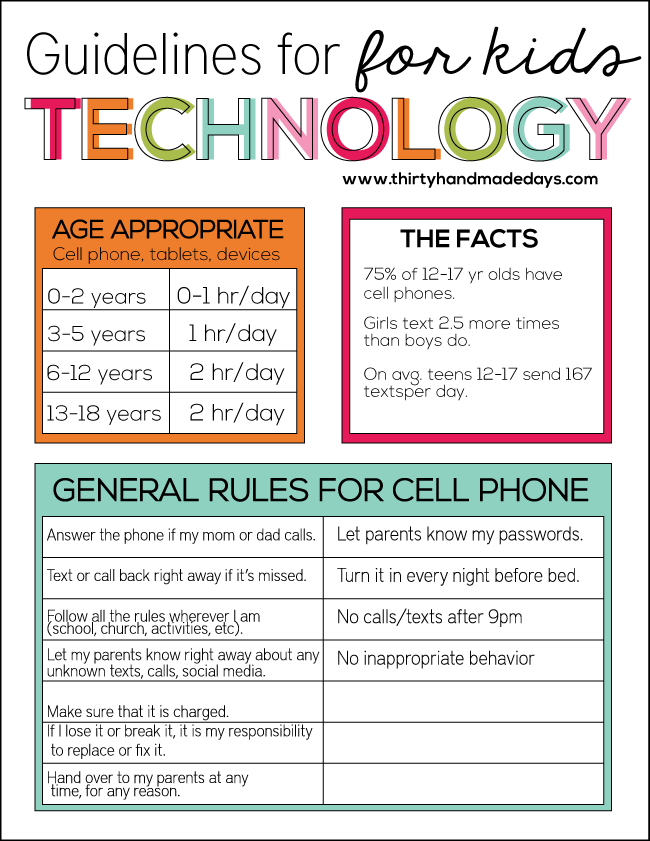 Guidelines for Technology:  As my kids have gotten older, technology has become a more real thing.  We never had most of what my kids have today.  It gets trickier and tricker with the more gadgets that come out.  Of course they can be used for good things, but they also come with great responsibility.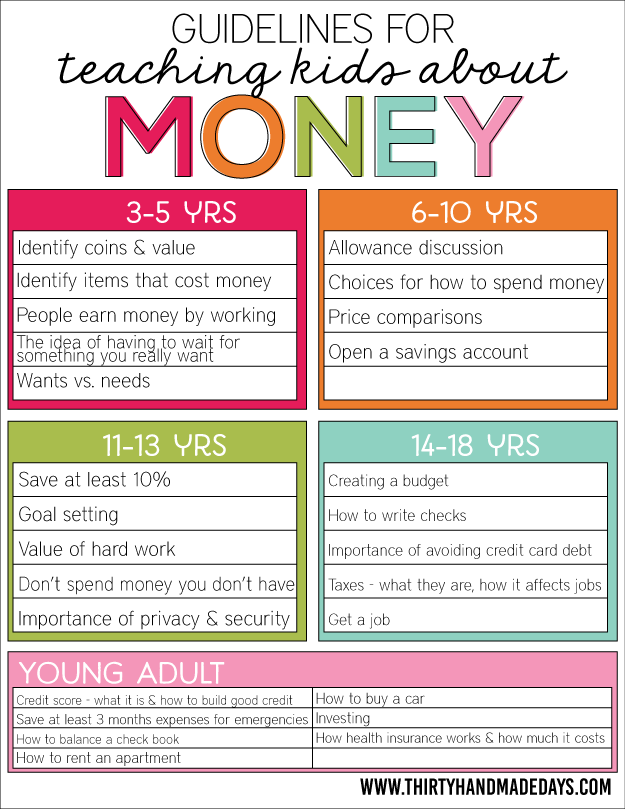 Guidelines for Teaching Kids About Money:  When I left my home, I didn't know a lot about money.  I had jobs in high school and feel like I was an entrepreneur from a young age but that doesn't mean that I knew how to manage it or what to do with it.  I want my kids to know these key things.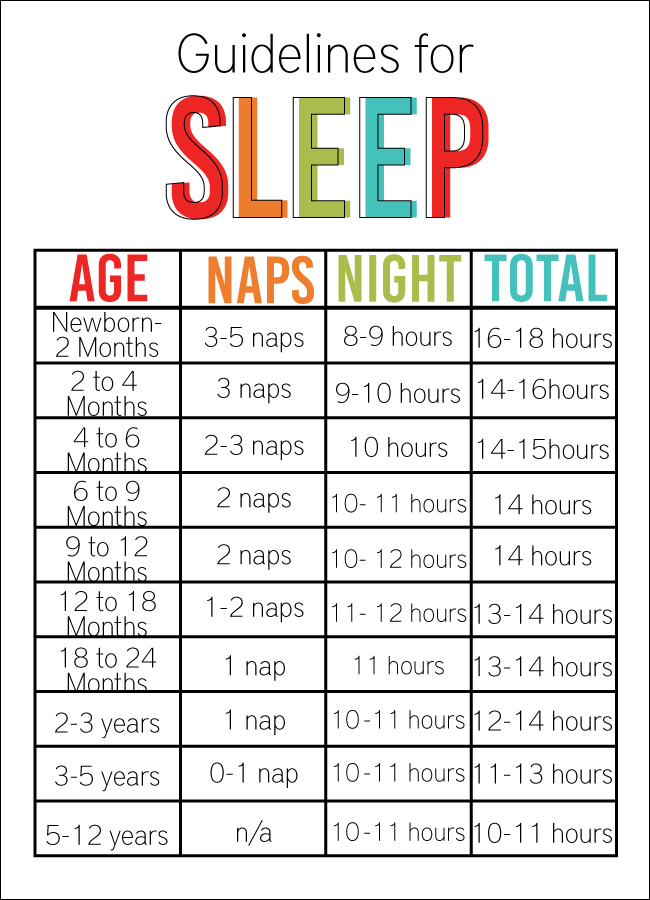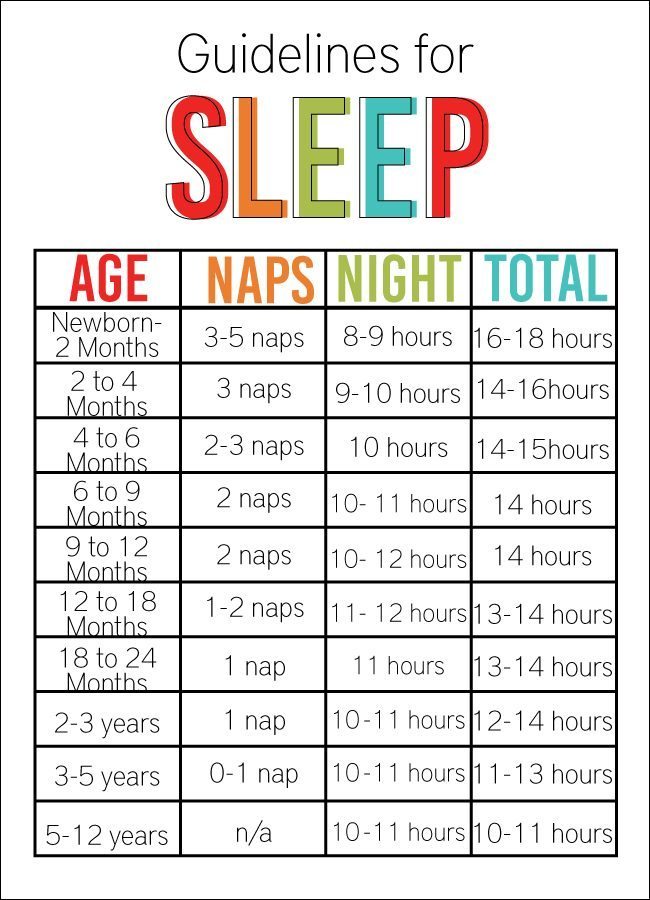 Guidelines for Sleep:  This post came from a chart about sleep last summer.  I talk all about how we have different bedtimes now than I did when my oldest kids were younger.  Things change and you have to adjust but it's also good to know suggestions.
If this is your kind of thing, make sure to visit my first Parenting Guidelines post: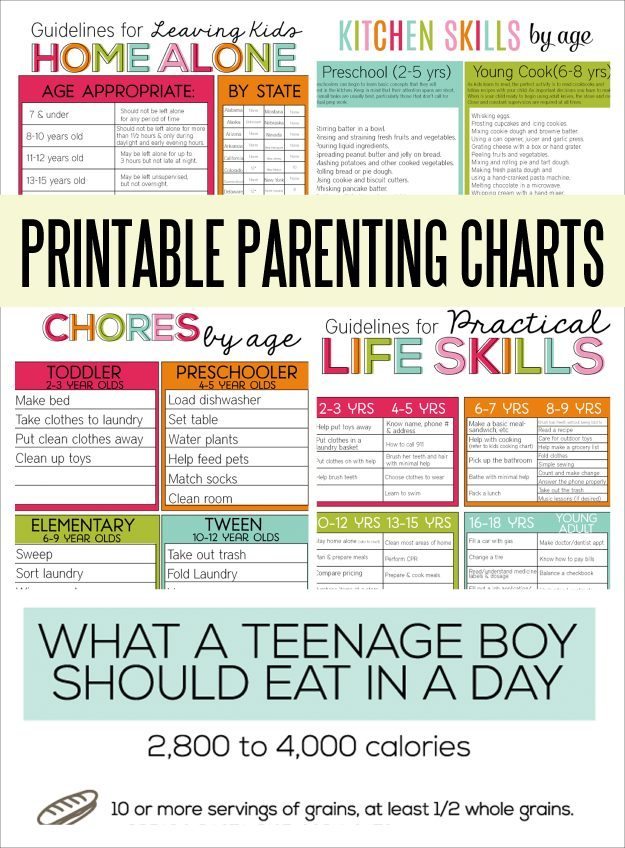 What other types of parenting topics are you interested in?