Hello Thirty Handmade Days readers! Now that it is June it is time to start thinking about the Fourth of July. I think the 4th of July is such a great holiday. Not only is the reason behind it great (celebrating our countries freedom), but I also love all the colors, clothing, and food that comes along with it.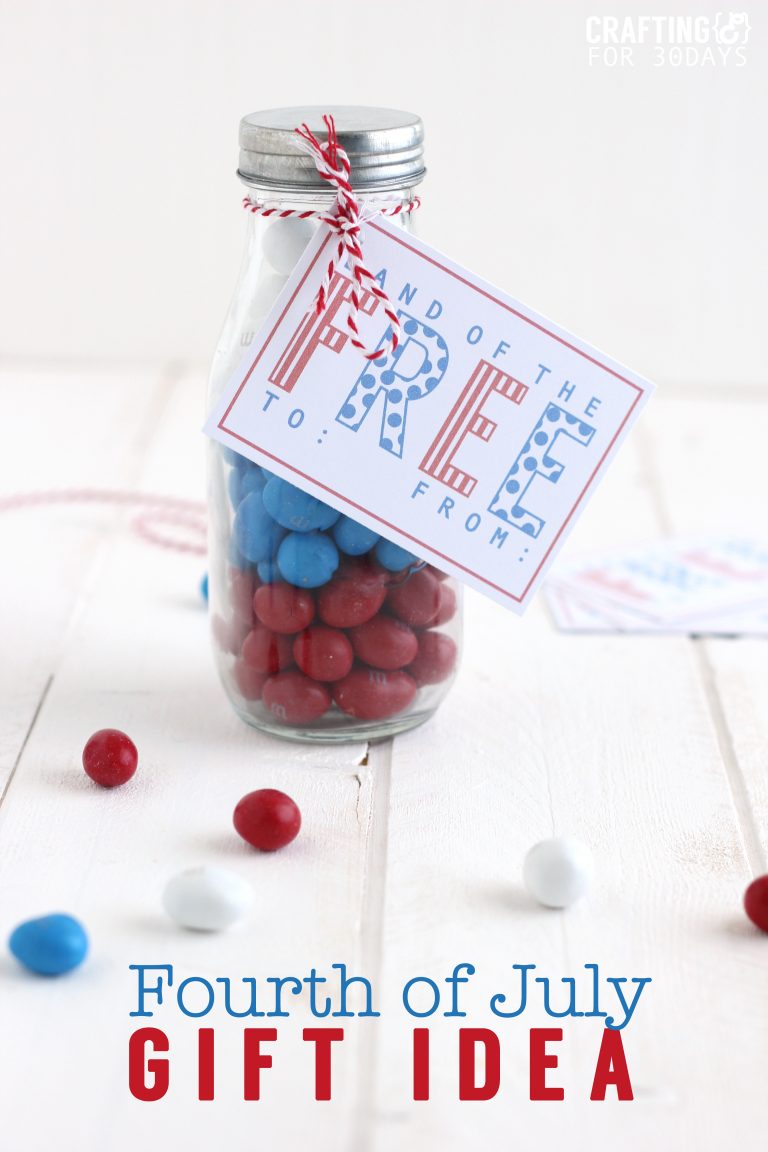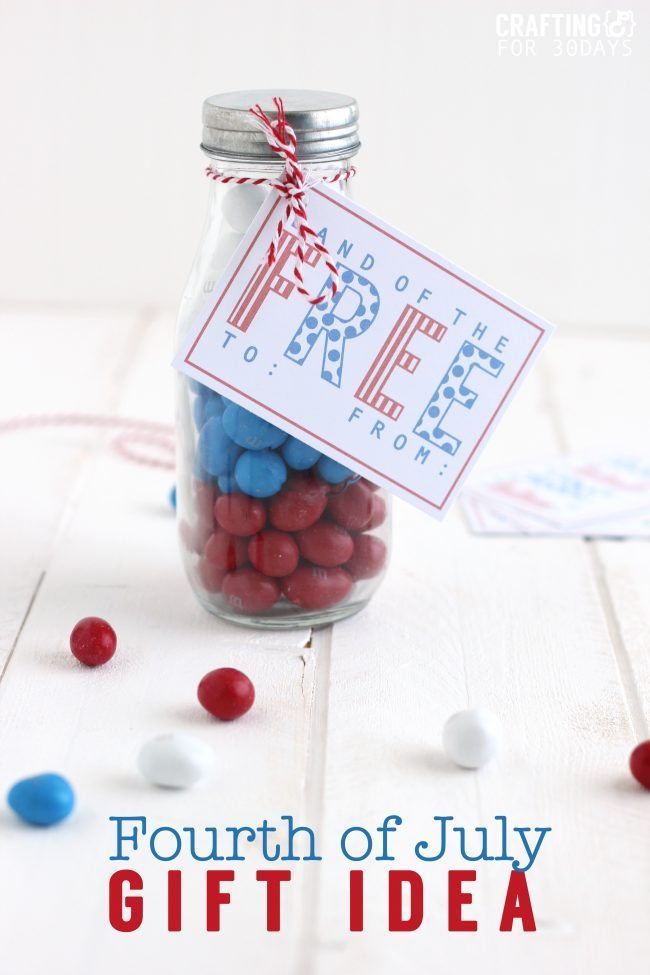 Another thing that I love is giving and making gifts. If you have read any of my other posts on here or followed me on my personal blog you know how much I adore giving gifts. I combined the two things I love (making gifts and the Fourth of July) to bring you this super easy gift idea.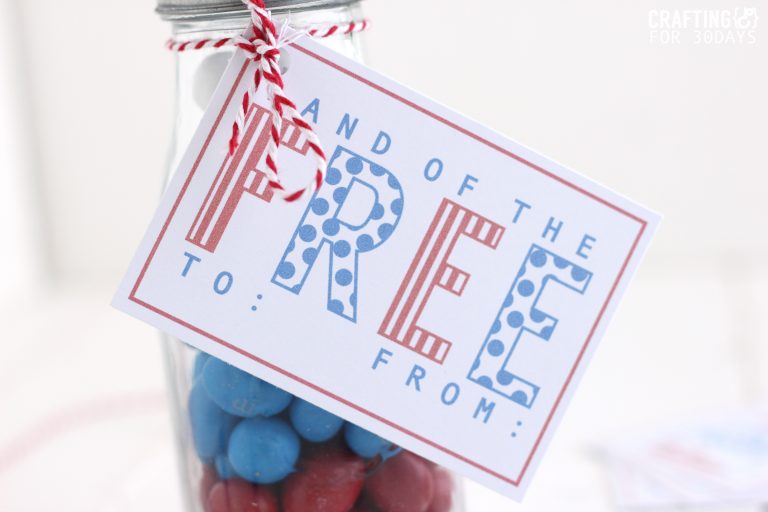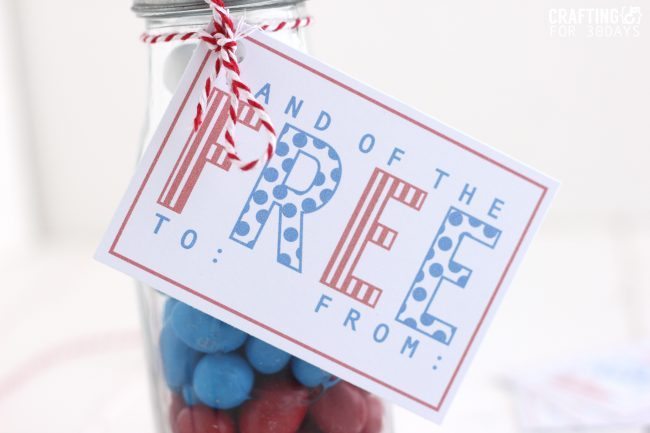 Now personally, I am a sucker for M&M's (and it's especially convenient that they come in different colors for all the holidays) but you can do this with any other candy instead. In fact, it doesn't even have to be a candy. I think it would be adorable to buy some glow-sticks and tie the free printable Fourth of July tag around it (I link to download that will be at the end of this post).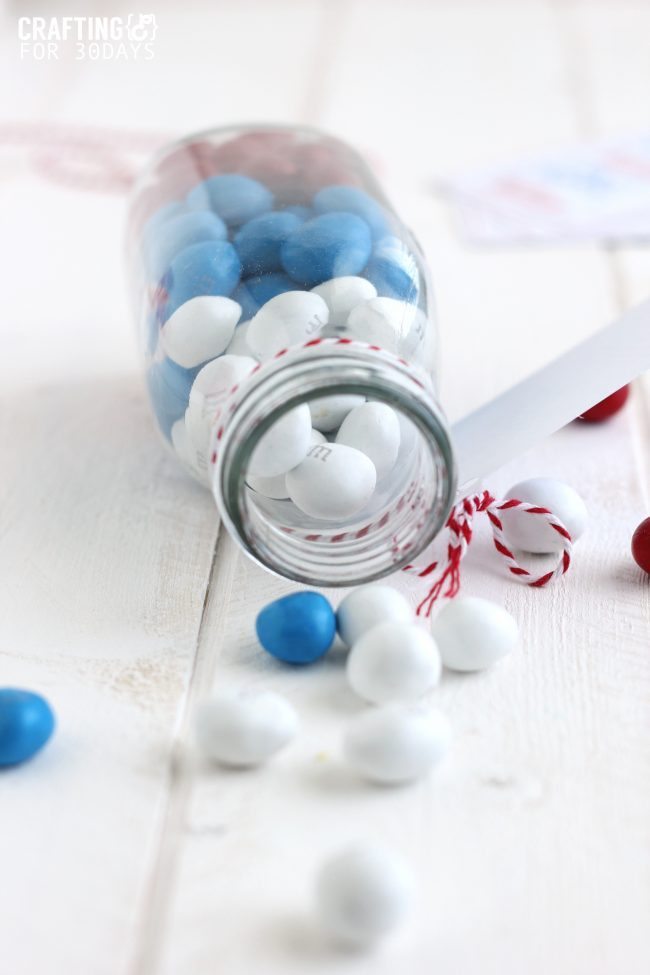 The different things you can do with this tag are endless. I can think of 100's of different ways you can use it.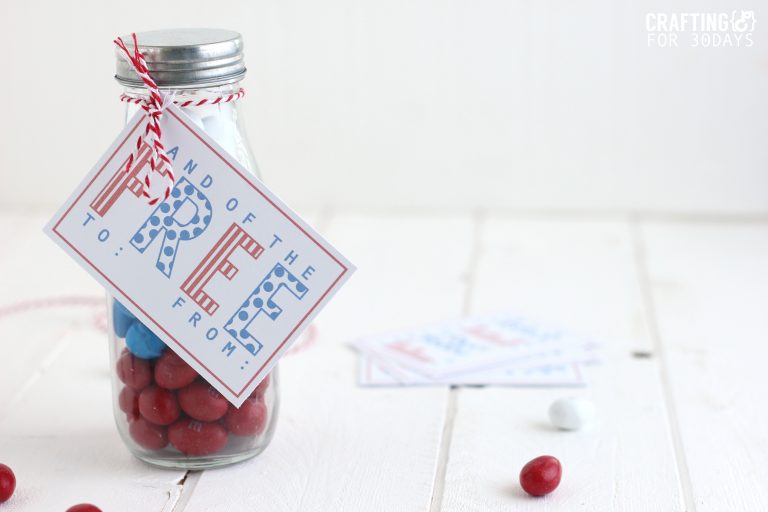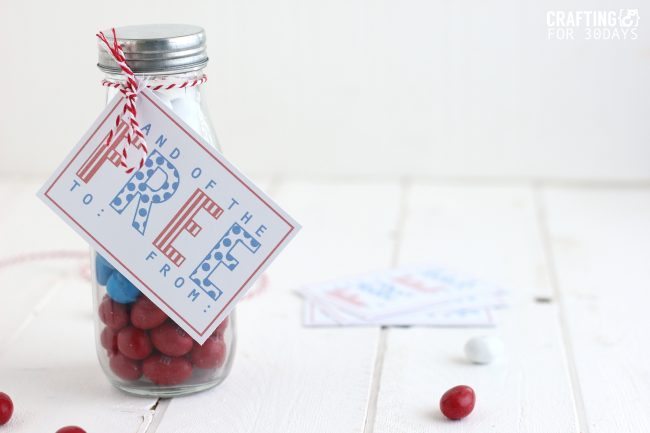 Now, since this gift is so simple and easy, it does't really need any instructions. For my Fourth of July gift I simply opened my bag of patriotic M&M's and separated them by color. Once I separated them by color I added the red M&M's into the bottom. Then I continued to layer the different color M&M's until I used all three colors.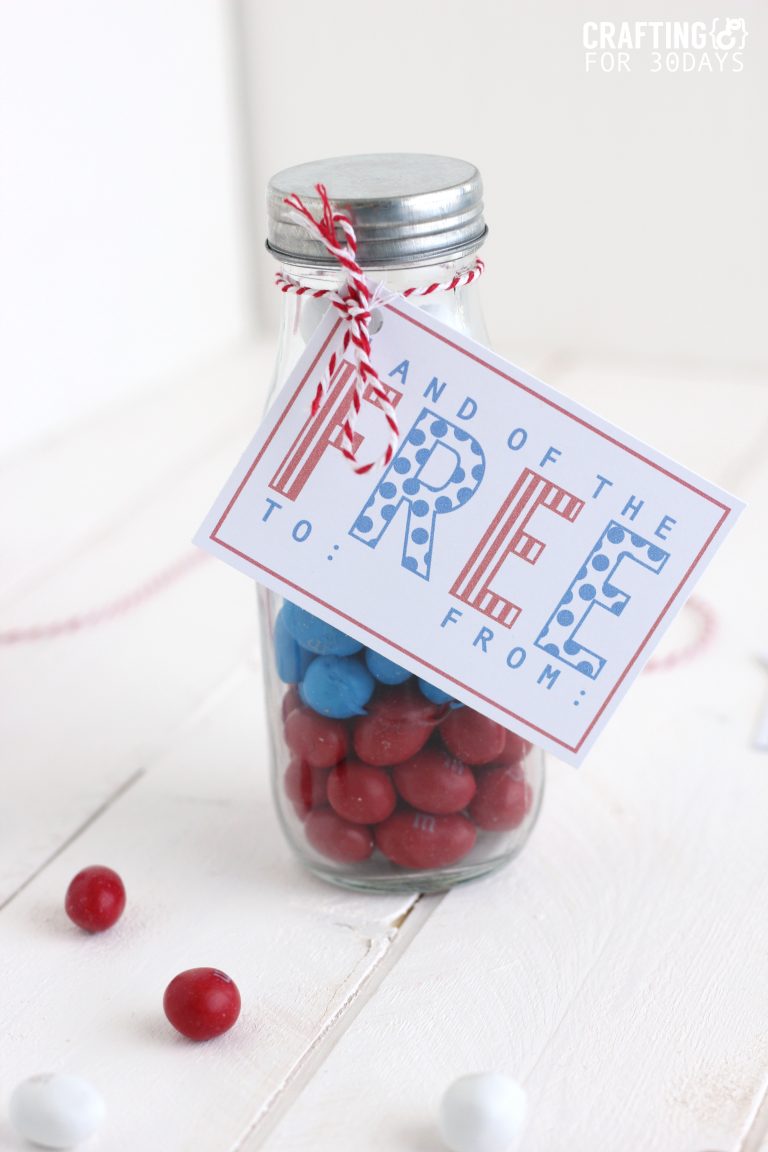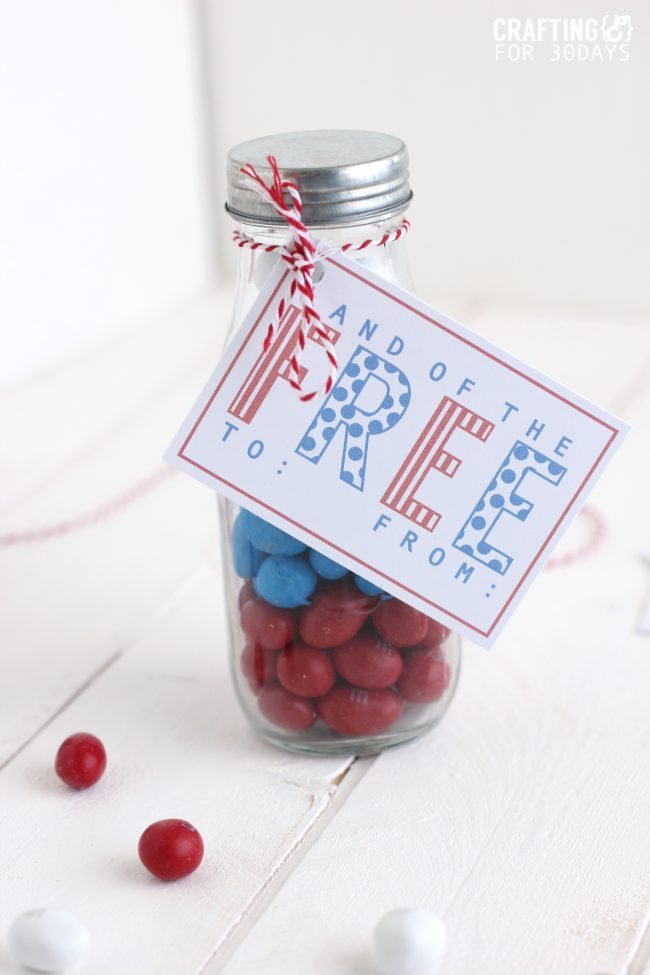 Thanks so much for having me! Make sure to check out my blog for some other super fun tutorials!