When I was growing up we had dinner on the table every night and it was a well balanced meal.  There was always a main dish and either salad and/or a vegetable.  Vegetables weren't my favorite food to eat then but now I love them.  After watching Angel Soft's ® "Two Mom's On" video about getting kids to eat more vegetables, I'm going to tackle the topic today because it can be a challenge!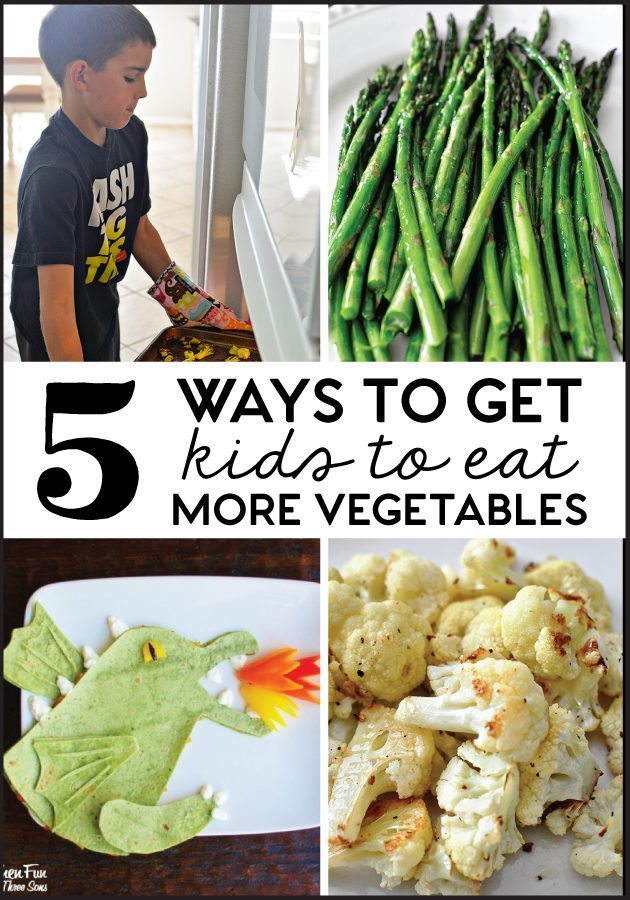 Here are my 5 tips to keep in mind when you are battling the anti-vegetable brigade:
Show them how it's done!
Throw "Do as I say, not as I do" out the window.  It's not really fair (or nice for that matter) to expect your kids to eat vegetables if you aren't willing to yourself.  Josh doesn't really like many vegetables but I've asked him to fake it because I don't want that rubbing off on our kids.  If they see that their dad doesn't like or won't eat something, they are less likely to eat it themselves.  So rule number one is to be the example.

Give them options
There are about 1923203902392039023 ways that vegetables can be presented.  They can be roasted, boiled, used to dip, hidden in foods, and more.  Give them options.  If they don't like vegetables one way, try it another way.  As they say, variety is the spice of life!  Having said that, be consistent with trying.   Starting young with good options and being consistent will go a long way in healthy eating habits.
Get them involved
Kids are much more likely to eat things that they had a part of making.  I've learned that with spending time in the kitchen with my kids.  They take pride in being a part of the process.  While they might frown at the cooked carrots that you make, they will beam when they get to serve it and eat it for the family.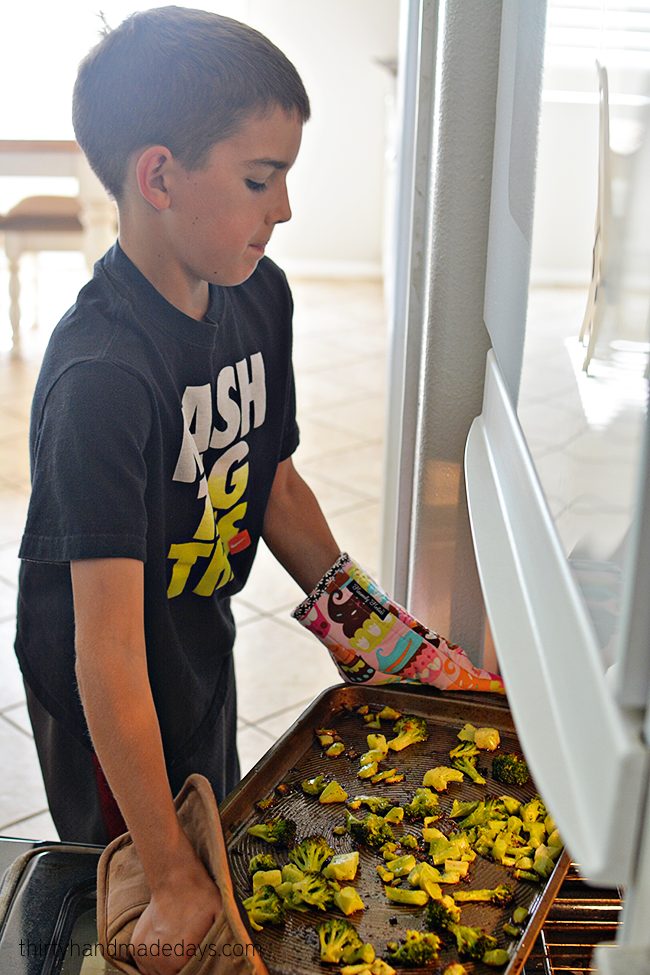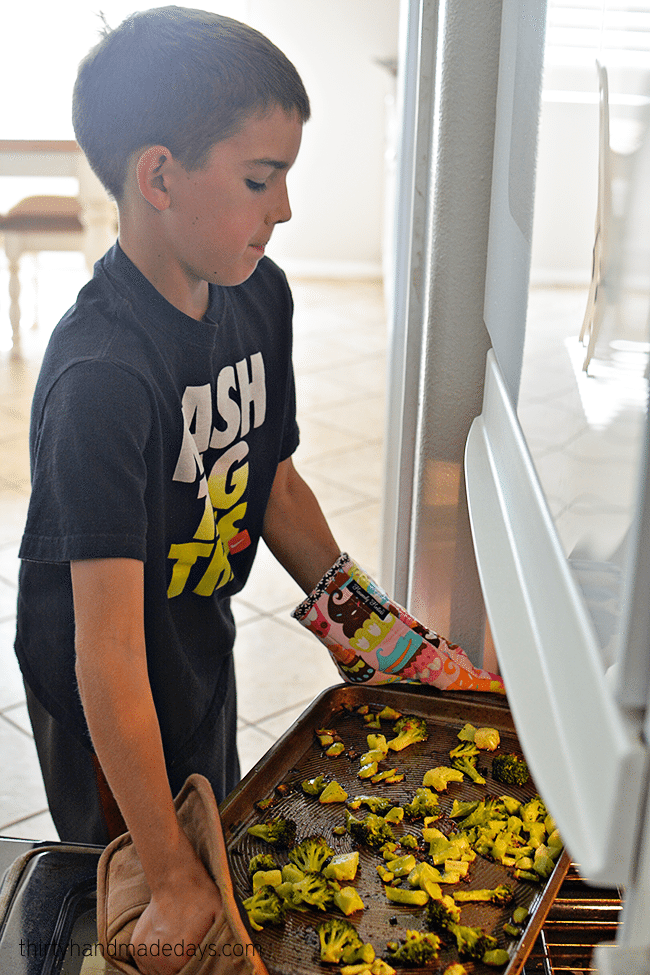 How to roast frozen broccoli
If you aren't sure what your kids are capable of in the kitchen, check out this
Kids Cooking Camp
post.  It has a whole lot of information on how you can get your kids cooking from a very early age.
Make it fun

As mentioned above, there are endless ways to make vegetables.  You don't have to serve up limp asparagus next to a meatloaf.  Mix things up — put vegetables on a plate to dip into something, make fun shapes, etc.  There a few food bloggers that create the most magical plates. Visit 
Kitchen Fun with My 3 Sons
 for some fantastic ideas.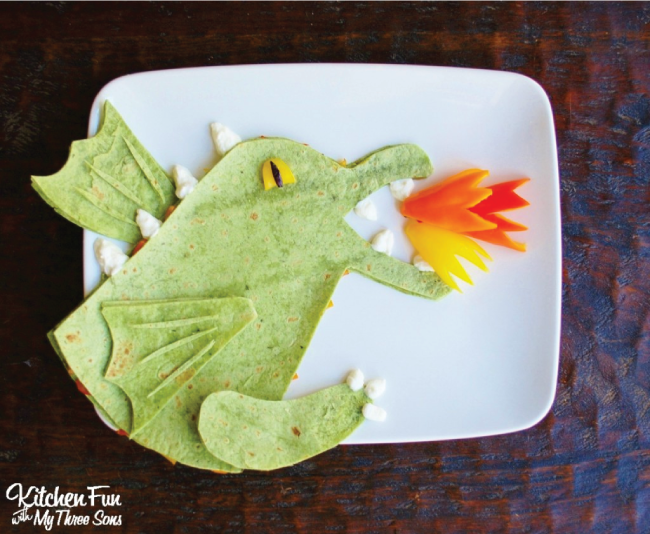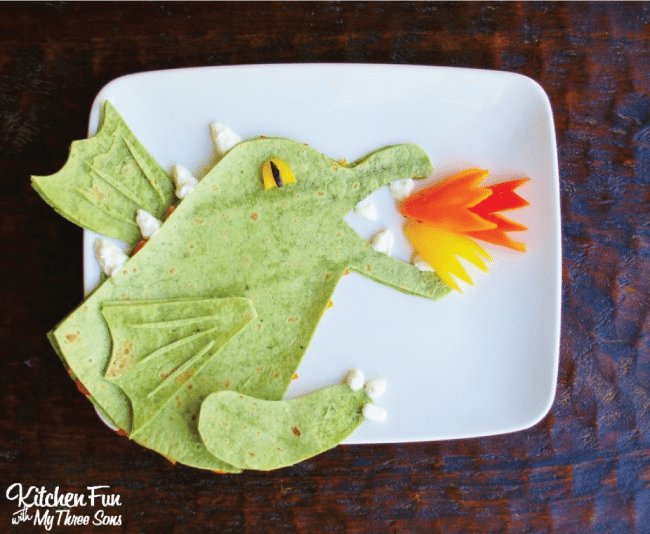 Dragon Quesadilla from Kitchen Fun with My Three Sons
You can also invest in some cute cutters like these:
(affiliate) 
Who wouldn't want to eat vegetables in the shape of a panda?
Don't sweat the small stuff
Yes of course you want your kids to eat vegetables.  But if they don't love Brussels sprouts right away, it is not the end of the world.  My Mom had vegetables with every meal (thanks Mom!) and some of them I reaaally didn't like as a child but I love them now.  Zucchini and cauliflower were so gross to me then but now they are my favorites.  All that to say – there is hope.  While you should try to get the good stuff in with every meal, don't stress out if your kids don't want veggies first.  Just keep trying.
Here are some of our family favorites that you should try in your home:
Zucchini Lasagna – a healthier version of lasagna.  Most kids won't even notice that it's made with zucchini and doesn't have pasta.  It's delicious!
Easy Roasted Vegetables – this is the way we prefer making our veggies.  They come out amazing every time.
Zucchini Bread – always a favorite.
Check out the vegetable video from Angel Soft®:
I'd love to know what you do in your home to get kids to eat more vegetables.  Leave me a comment and let me know! 
Click here to see the entire Two Moms On video series!
This is a sponsored conversation written by me on behalf of Georgia Pacific. The opinions and text are all mine.