It has been said that you can't have a clean house and a productive homeschool at the same time. While, it is a rather tall order it is one challenge that can be accomplished. But don't fall into the trap of expecting perfection. What you can do is implement a routine that will help you feel less stressed about the condition of your home.  Here are 5 Ways to Keep Your Home Clean While Homeschooling —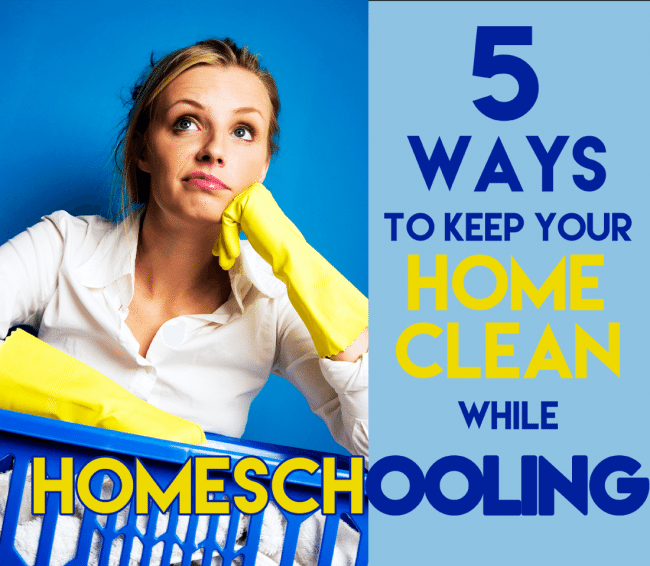 Declutter:

 

Most of us have far too much stuff around. All that stuff takes of space, collects dust, and makes it harder to keep your home organized. A lack of organization will only bring frustration and bring more disorganization. It is important to take the time to keep the clutter to a minimum. Start off by challenging your children to fill one garbage bag from their rooms. Then go room by room and fill a garbage bag. For items that are still in good condition, fill a box to donate. Do this before you begin your school year so you can start off with a clean slate.
Integrate Chores into School: As you assign school work to your children also assign chores. If you provide your child a weekly school assignment, then add in the chores to that schedule. You may want to assign a child a section or zone of the house or one two chores in particular per semester or term. There are homeschool moms who assign grades to the chores as well for added motivation.
Cleaning Routine the First Day After a Break:

 

To keep from getting overwhelmed, plan a cleaning routine for the first day you begin school after a break. For instance, after Christmas break, instead of jumping right back into math, language, and science, take the first day to deep clean and declutter.
3 Chores a Day: Doing three chores a day will keep the dirt and clutter away!

 

Well, three per each child and yourself. Every morning after breakfast, assign three chores to each child. The chores do not have to be involved or time consuming. For instance, have a child clear the breakfast table, clean the countertops, and sweep up the kitchen. Have another child dust the living room, wipe down the bathroom sink, and feed the dog. Tailor the chores to the children's ages. The chores don't need to take more than 15 to 20 minutes before school. The routine will help you start off the day in a clean house and help the children accept chores as just part of the daily schedule. 
Use Organizational Methods That Fit Your Personality:

 

When you are searching for solutions it is easy to follow someone else's routine. However, if that routine is not part of your personality it may last a bit but soon it will fail. It is important to develop your own routine and methods that fit you and your home. If you prefer to clean at night, then clean at night. If you prefer to store your curriculum in a basket for each child or a cabinet, then do so. The bottom line is to learn from what other do but adjust it to what works for you. Once you do that then you are on your way to a lifelong routine.
Finally, it is important to not be too hard on yourself. Some days will see dishes on the counter and open school books on the dining room table. Go easy on yourself, and allow a routine to develop as you settle into your schedule.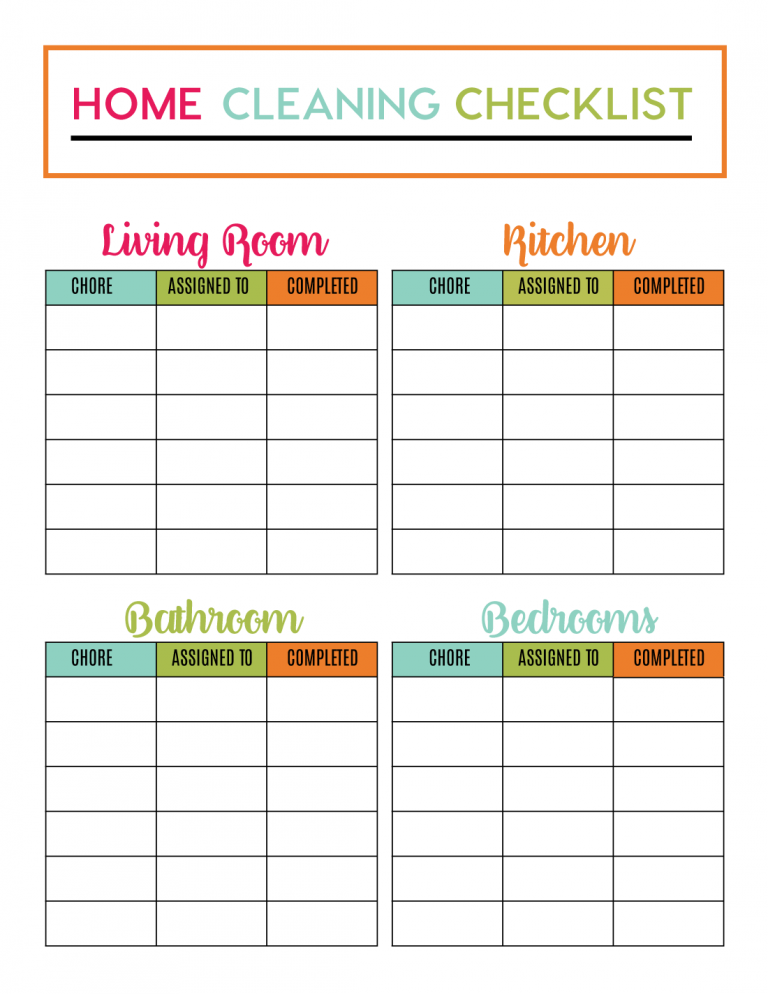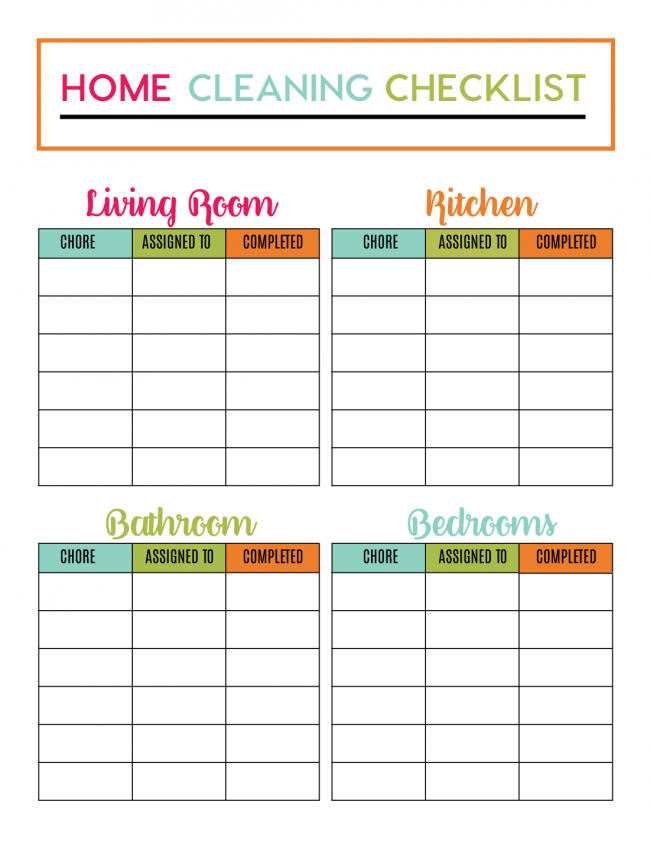 Download this free home cleaning checklist.  For personal use only.  Thank you!