Every year I enjoy looking back on what I posted about, what people enjoyed and how I can improve.  It's clear that 2015 was the year of parenting and organizational posts.  Because there was so much interest in parenting and organizational posts, I combined it all into a 2016 All Inclusive Kids Binder.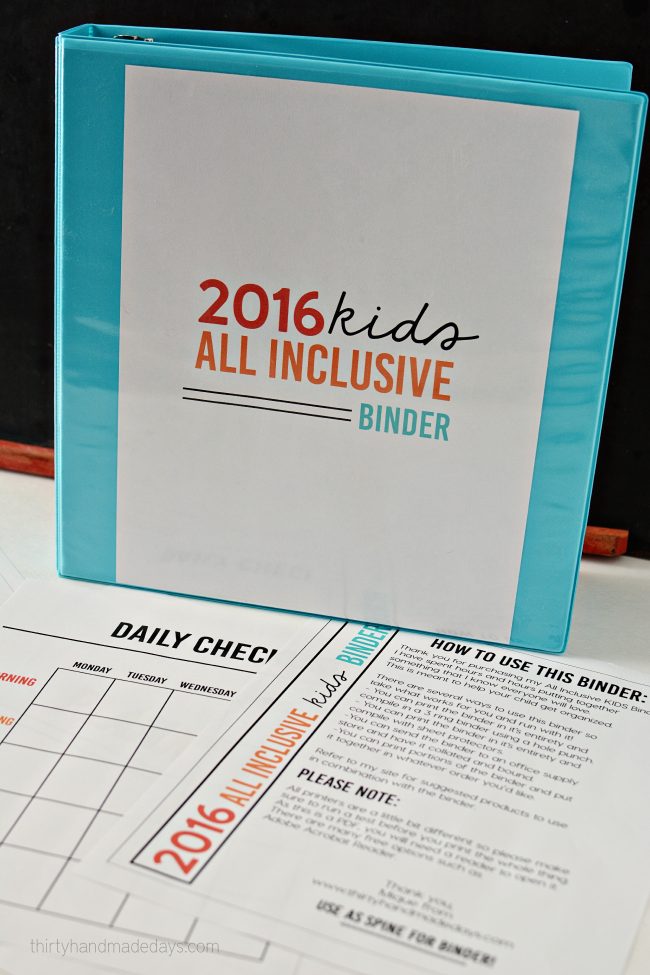 Much like the grown up All Inclusive Binder and Mini Binder, this one is chalk full of information, guidelines and to do's.  Because I have a tween and teens in my home, the information is geared towards that age.  Although it is helpful to any parent.  The idea behind it is to get kids more organized, set goals and become independent. In the binder you will find these sections:
Planning
School
Budgeting
Life Skills
Recipes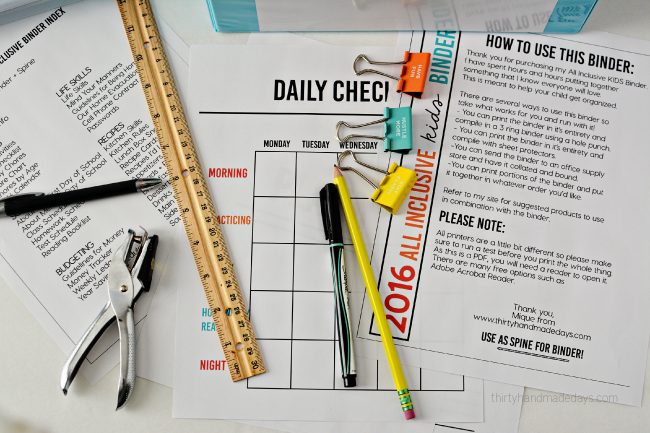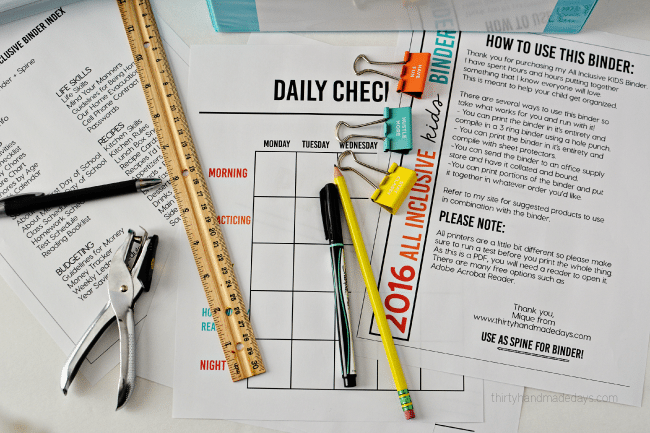 There's a 2016 calendar, chore charts that are filled in and a blank version, checklists, a section for school information, projects, homework, etc.  There are guidelines for money, savings sheets, ledgers as well as a section full of manners, life skills, a cell phone contract, etc.  Finally, it has a recipes section to help encourage learning to cook.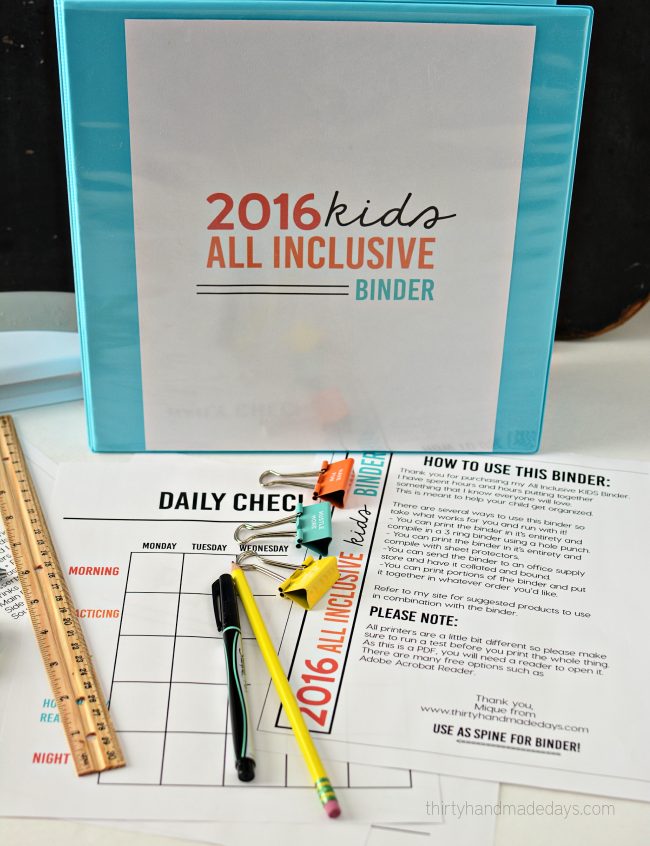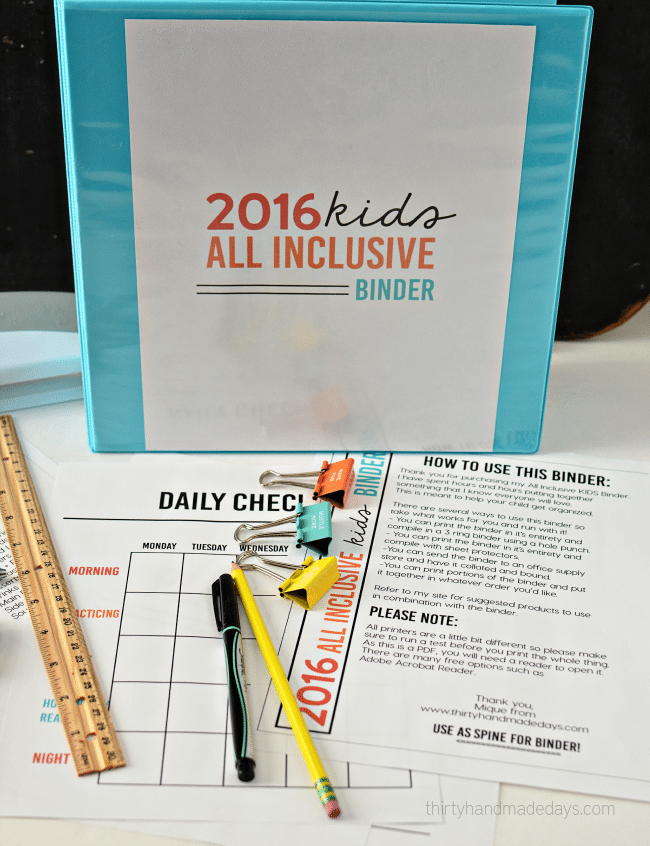 This binder is a standard size – it fits paper size 8.5″ x 11″ in it.  I designed it with bright colors that are gender neutral – not too much pink and not too boyish either.
If there's a big enough response for a mini version, I'll do that as well…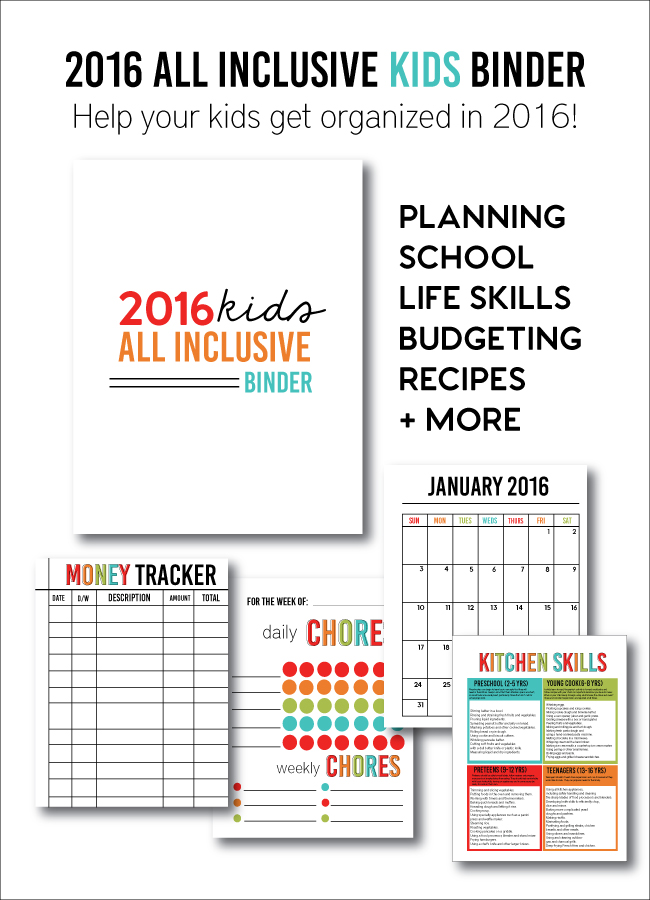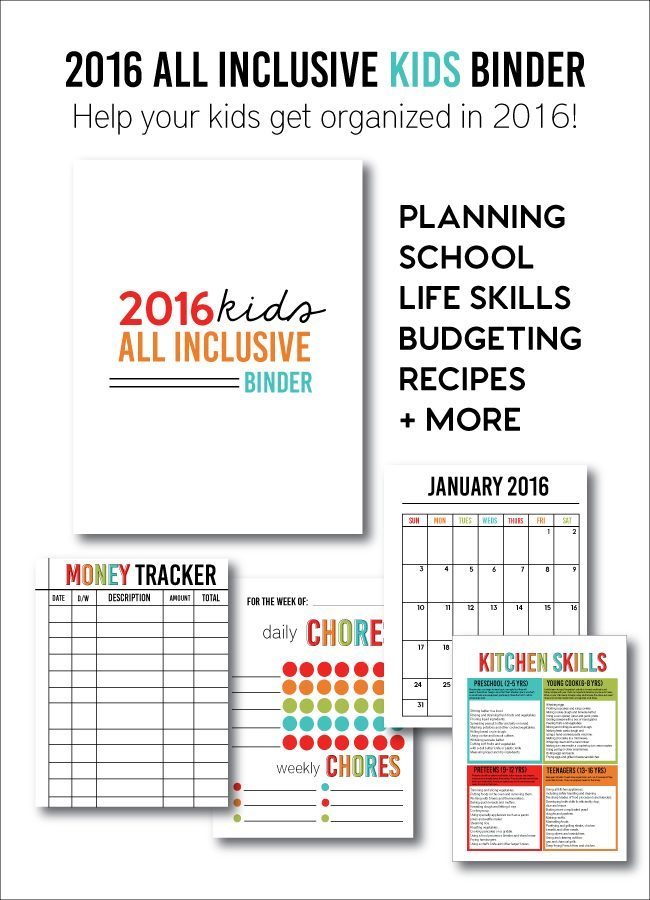 Note: Like all of my binders and printables, this is a digital product only.  Nothing physical will be sent to you.
If you aren't looking for a kids version you can definitely check out the other two adult versions that I have: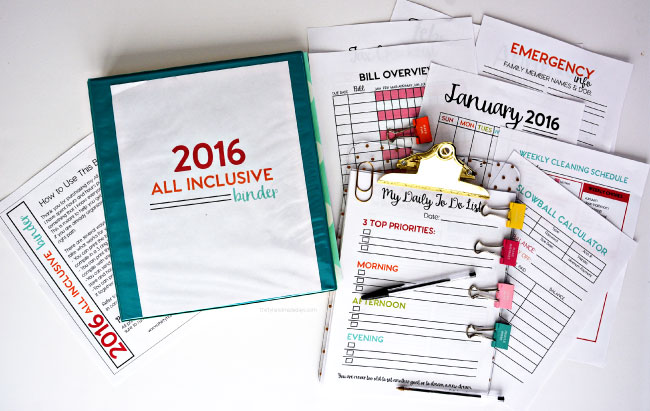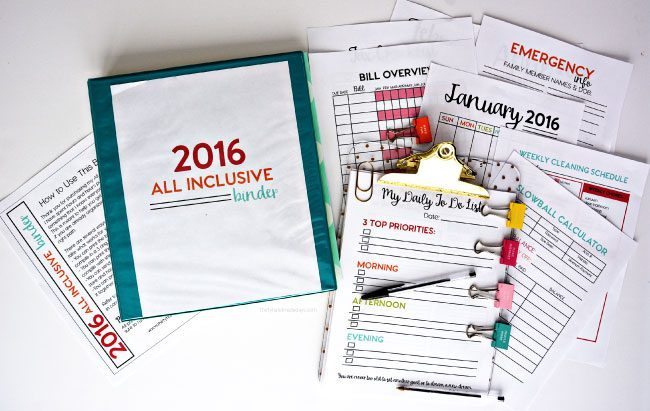 All Inclusive Standard Size Binder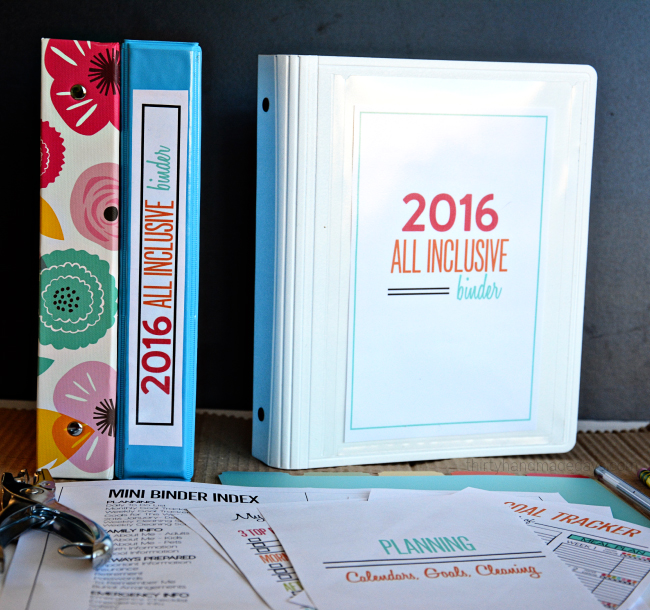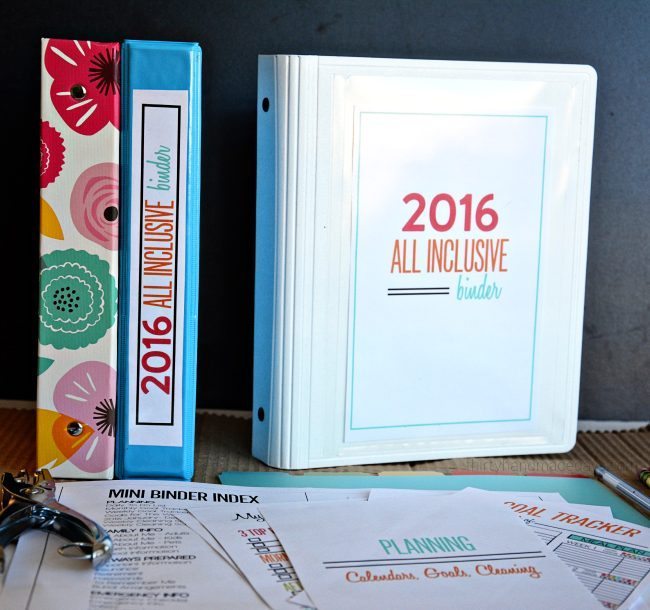 All Inclusive Mini Binder
While I have taken out the hard work of jumping from post to post to piece everything together, I still have over 200 free printables that you can download whenever you want!
As always, thank you for your support and appreciation of the content I produce on 30days.  It has been an unbelievable year and I'm very grateful for that! Looking forward to an amazing 2016.  Let me know if you have a suggestion for future designs.