For those who love mystery, I've got a list of the best audiobooks to listen to.  You won't be able to push pause on this list.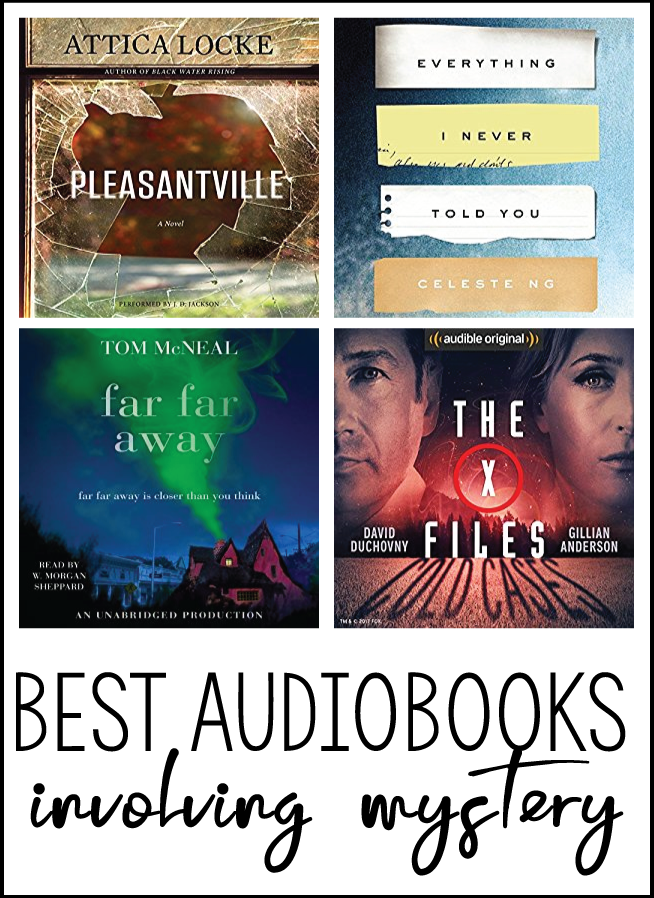 I love to read.  It's no secret.  I like all kinds of books.  Admittedly I prefer YA books and something with a little romance.  But every once in awhile I get recommendations for different kinds of books to check out.  This list for best audiobooks that involve mystery is just that.  Here are the top 5:
Bird Box by Josh Malerman
Five years after it began, a handful of scattered survivors remain, including Malorie and her two young children. Living in an abandoned house near the river, Malorie has long dreamed of fleeing to a place where her family might be safe. But the journey ahead will be terrifying: 20 miles downriver in a rowboat blindfolded with nothing to rely on but Malorie's wits and the children's trained ears. One wrong choice and they will die. And something is following them. But is it man, animal, or monster?
Far Far Away by Tom McNeal
It says quite a lot about Jeremy Johnson Johnson that the strangest thing about him isn't even the fact his mother and father both had the same last name. Jeremy once admitted he's able to hear voices, and the townspeople of Never Better have treated him like an outsider since. After his mother left, his father became a recluse, and it's been up to Jeremy to support the family. But it hasn't been up to Jeremy alone. The truth is, Jeremy can hear voices. Or, specifically, one voice: the voice of the ghost of Jacob Grimm, one half of the infamous writing duo, The Brothers Grimm.
The X-Files: Cold Cases
Set after the events of The X-Files: I Want to Believe and providing additional backstory to the incidents that pulled Mulder and Scully out of reclusion prior to 2016's miniseries revival, a database breach at FBI headquarters allows an unknown group to access and capitalize on those investigations left unsolved – dubbed cold cases – by the secret department once known as The X-Files.
Everything I Never Told You by Celeste Ng
A haunting debut novel about a mixed-race family living in 1970s Ohio and the tragedy that will either be their undoing or their salvation.
Lydia is dead. But they don't know this yet.…
Pleasantville by Attica Locke
In this sophisticated thriller, lawyer Jay Porter, hero of Attica Locke's best seller Black Water Rising, returns to fight one last case only to become embroiled once again in a dangerous game of shadowy politics and a witness to how far those in power are willing to go to win.
Since I've been traveling a ton for work, I've had the chance to read more and listen to books via Audible?  If you have to commute, want to listen while you work out, on a plane or just have it in the background throughout your day.  You can get a free 30 day trial to try it out!

This is a sponsored conversation written by me on behalf of Audible. The opinions and text are all mine.