Not only did I love watching the Olympics in Brazil, but I loved seeing so much of Brazil.  Josh really enjoyed all of the coverage on Brazil.  He showed all of us what he loved from his time there.  We saw a segment about the food and he went nuts! This Brazilian Lemonade is so easy to make and super refreshing…ok so it's limeade!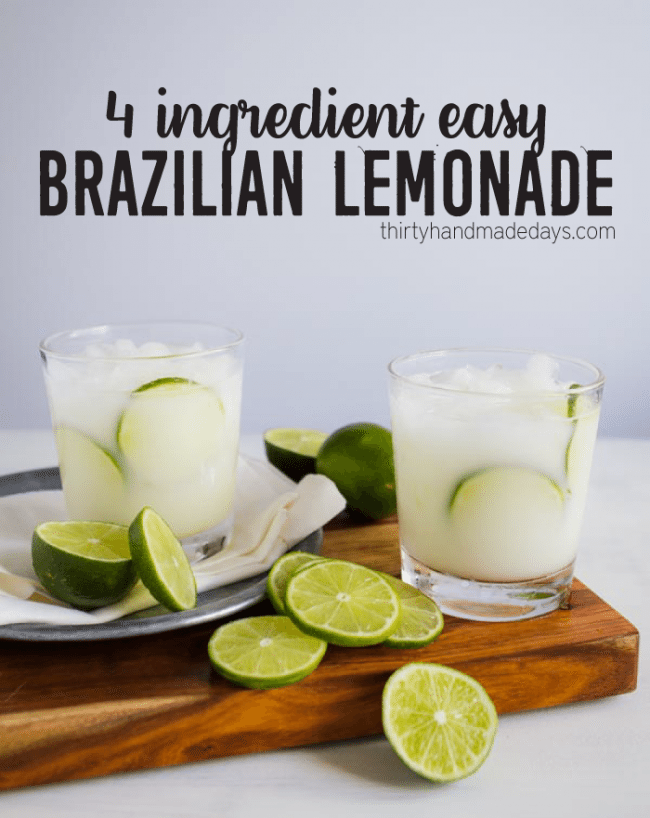 Just like the Brazilian Cheese Bread recipe, this one is super easy to make.  You'll have a little taste of Brazil in your home without having to travel all the way there (although, put it on your bucket list!).

How To Make Brazilian Lemonade
Brazilian Lemonade
Ingredients
7 cups cold water
¾ cup granulated sugar
1 cup fresh lime juice from 5 limes
1 Tbsp lime zest from 1 of the limes
½ cup sweetened condensed milk
Ice to serve
Instructions
Stir together 7 cups cold water with ¾ cup sugar and set aside.
In the blender, add 1 Tbsp lime zest and juice from 5 limes.
Add 3 cups of sugar water into the blender mix.
Pour ½ cup sweetened condensed milk.
Blend until smooth.
Stir in remaining sugar water and serve over ice.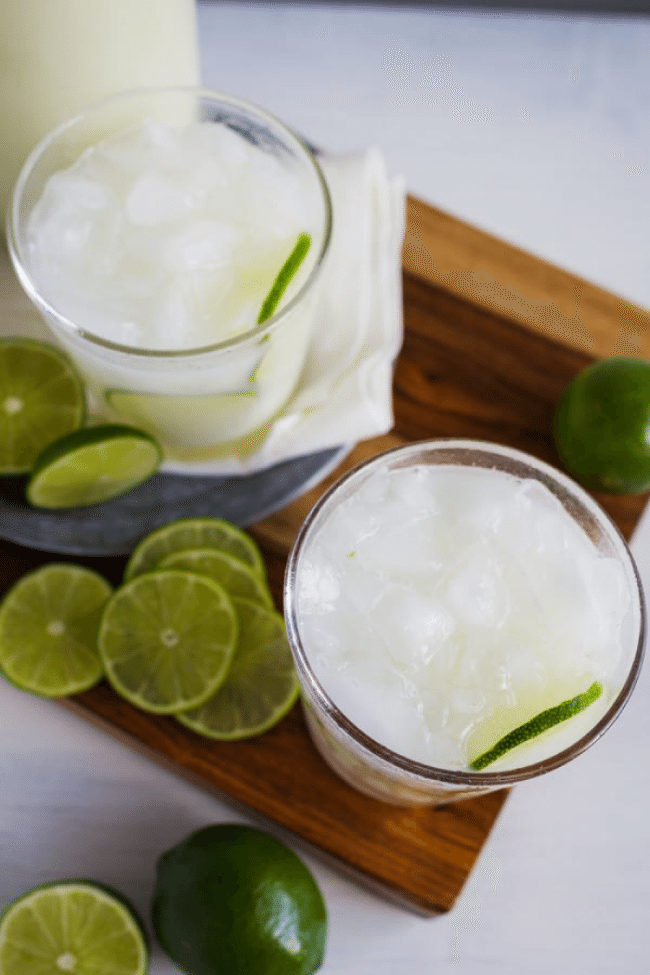 Even though it's called "lemonade," yes it's made with limes.  So technically I think it should be called limeade.  But it doesn't really matter because once you taste it, you won't care.  It's that good.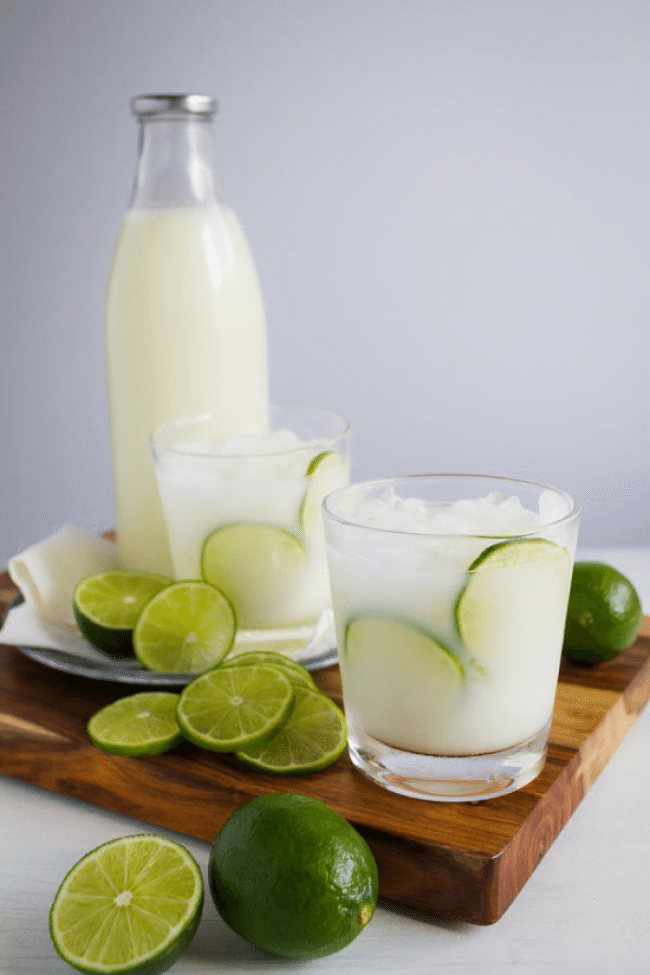 There's nothing quite like it on a hot summer day! You have to give it a try and let me know what you think.