There's nothing better than this creamy caramel apple dip!  Mmmm mmm good.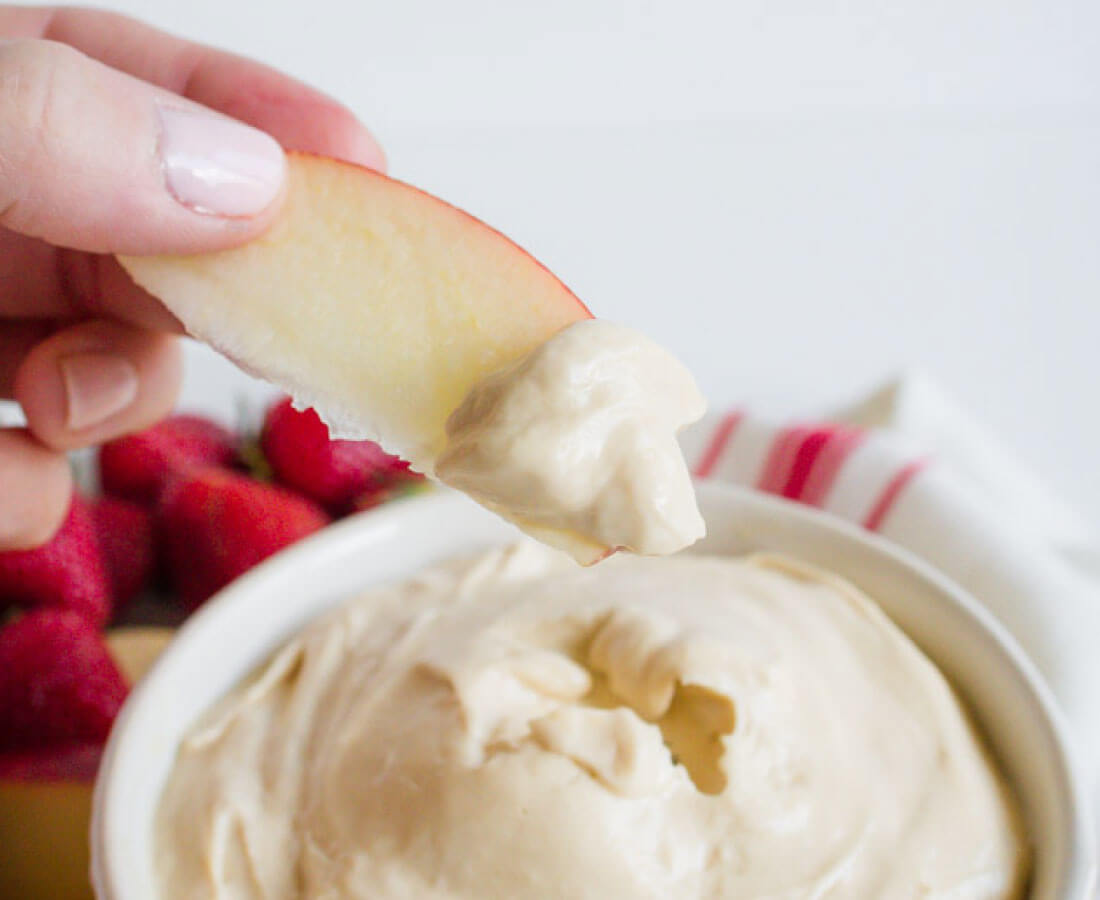 Caramel Apple Dip
My mom makes divine caramel apple dip (I'll have to share that recipe sometime- ok Mom?) but today I made a slightly different version.  It's a creamy caramel apple dip that tastes sooo good with some crisp apples.   You don't need much to make but and every time I do, it's gone quickly.  I'm not much of a chocolate girl but give me some caramel and I'm in HEAVEN.  Because of that, I make lots of recipes with caramel in it.
If you like this recipe, you'll like these too:
I used Fuji apples because that's what I love. I'm not really a tart apple kinda girl. But they are admittedly sweet- so feel free to use whatever you like. And this dip could really be used with any kind of fruit- not just apples.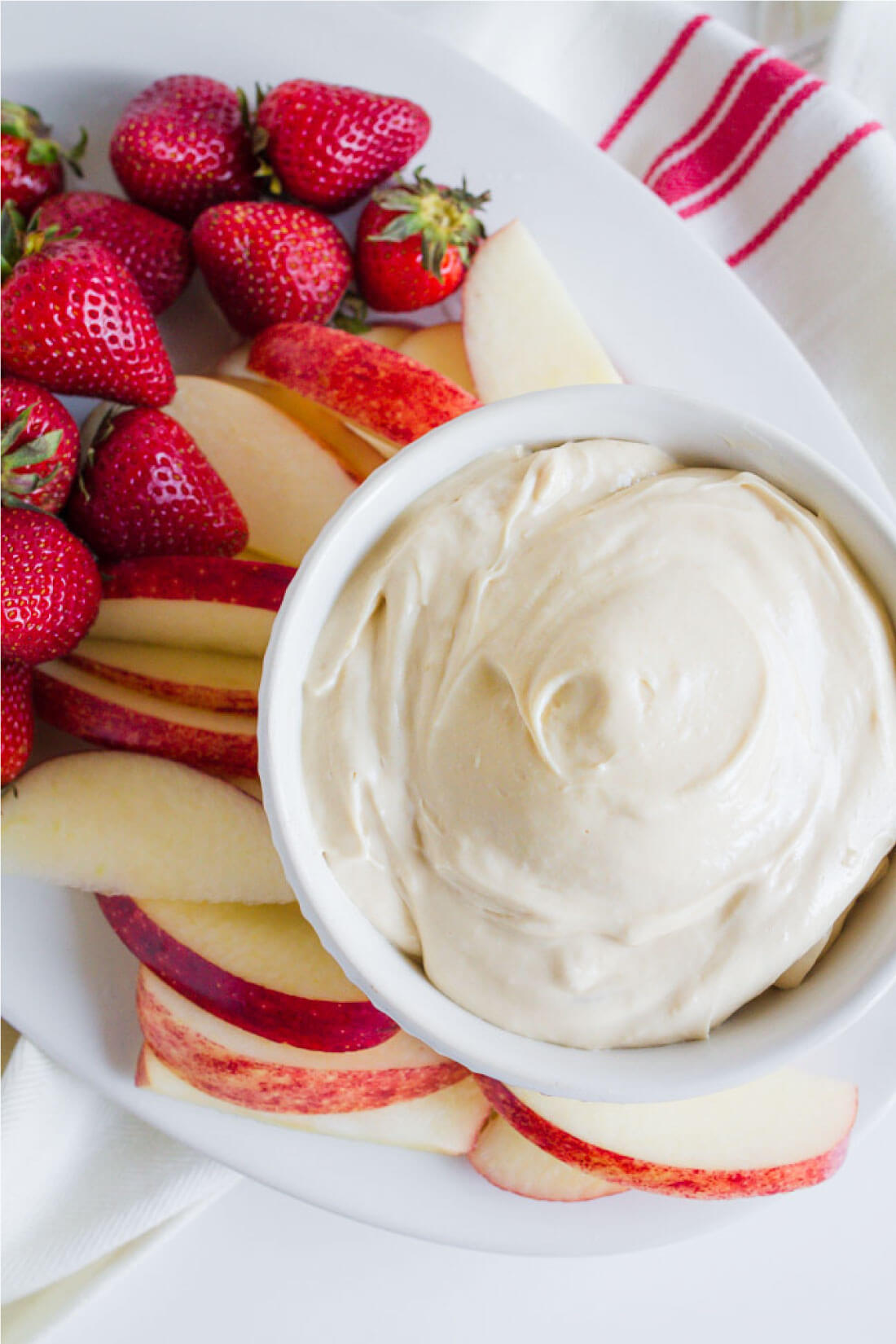 Apple Dip Recipe
Although it does say it's for apples, you can use whatever fruit you want with.  Apples just pair really nicely with this dip.

Caramel Apple Dip
Make this quick and delicious apple caramel dip for the perfect sweet appetizer.
Author:
Mique from 30days
Ingredients
8 oz. cream cheese, softened
½ cup packed brown sugar
1 tsp vanilla extract
1 c. marshmallow creme
3-5 sliced apples
Instructions
In a bow, beat the cream cheese, brown sugar, coffee creamer and vanilla until smooth. Fold in marshmallow creme.
Serve with cut apple slices.
Notes
For an even more caramel taste, you can add ⅛ c. caramel topping and ⅛ c. coffee creamer. Or just ¼ c. caramel topping in place of the creamer.
Recipe adapted from Taste of Home
This will become your go to dip!