I know, I know.  It's not even October yet (but this week it will be! What in the world?).  It's a little risky to post gift ideas already but I'm a risk taker… so why not?  Have you already started buying or making gifts for the holidays?  You are my hero!
Each year my list grows for presents to purchase between three kids with teachers, aides, bus drivers, church leaders, neighbors, and …..yes I could still keep going.   I have seen a big comeback of salt dough ornaments and thought they might be the perfect gift for my growing list.  I decided to give them a go with a little twist and try out a few techniques.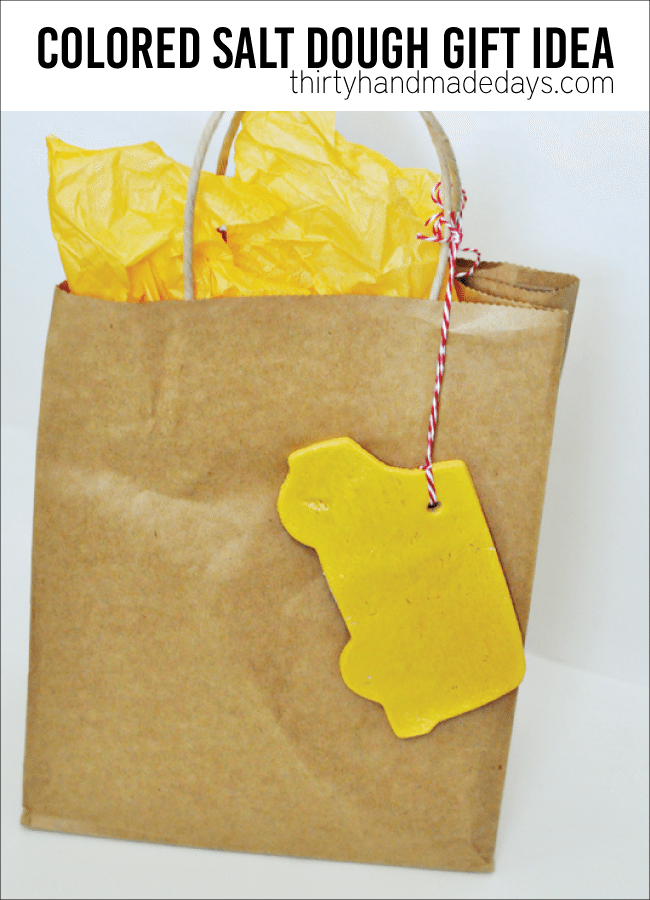 Ok so here's what you need:
Salt Dough Recipe and ingredients
I used this post from Fly Through Our Window.  It was easy, clear AND they turned out awesome!
cookie cutters of all types- letters, Christmas ones, etc
my letters were purchased as a set from Home Goods (a favorite of mine!)
paint
paintbrush
food coloring
coordinating ribbon or twine
clear glaze to finish off
Here are some of the cookie cutters I used AND food coloring from Sweet Baking Supply: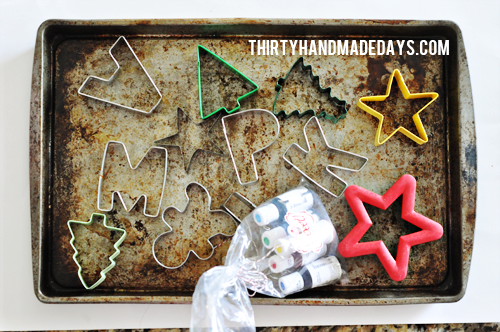 After mixing the ingredients, I added a few drops of food coloring to half of
my dough.  I had to work REALLY hard kneading it to get it to mix.  It ended
up looking more marbled than anything.  But still a fun look.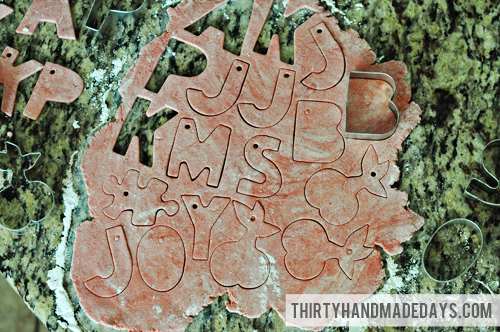 WARNING: During this project, your kitchen might look like this: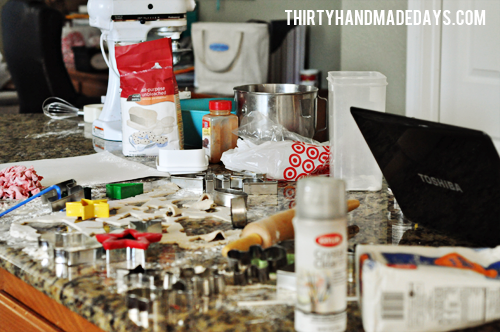 After baking the ornaments, I painted some with regular acrylic,
some with glitter acrylic, others I left natural.  And then I glazed them
with clear glaze and let them dry.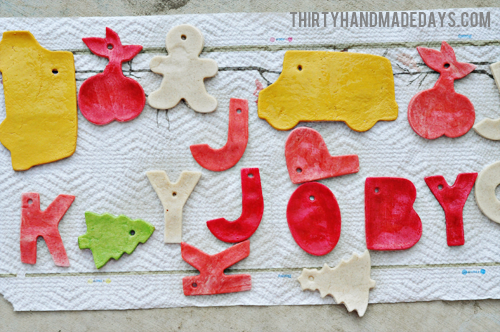 You can see different ways of finishing them: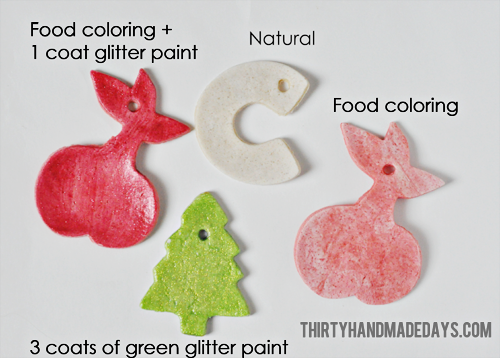 I wrapped up some gifts and added them to the packages.  Love the finished look: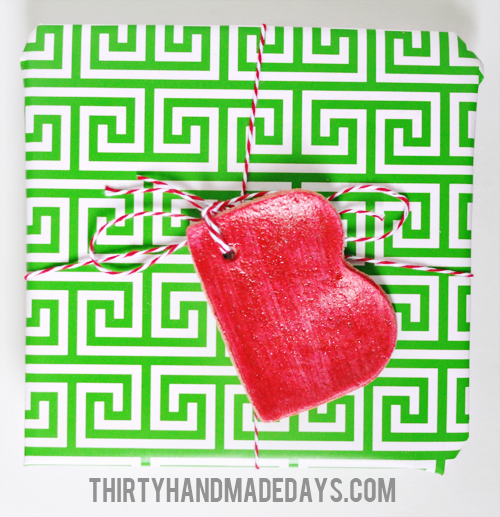 Joy was my Grnadma's name so my mom, sister and I use it to decorate
with a lot.  Especially at the holidays.  This might be my favorite because
of the color combos and the word: