Hi there!  Summer here from Elevate Everyday and I'm excited to share this DIY Room Refresher Spray that I did with my kids to help with keeping their rooms nice and clean (smelling) for the New Year.  I've seen people put labels on aerosole air freshener sprays to use as "monster repellent" and loved the idea.  My boys are getting to the age where they are starting to see "monsters" in their rooms at night and giving them a little boost of confidence with a magical spray is genius!  What I don't love is having them fill their room with artificial scents and chemicals.  I came up with an alternative recipe for a room refresher spray using essential oils that smell so good and are all natural.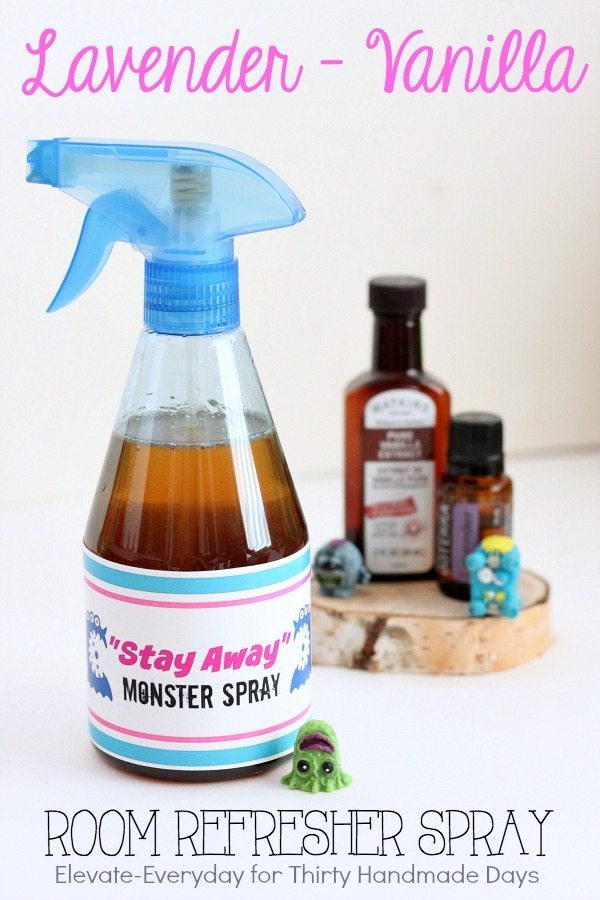 The great thing about this spray is that it's not just for the kids.  I put a bottle in each of the bathrooms to use instead of the store bought sprays.  The vanilla extract in the recipe gives it a dark tint, but it sprays out clear and dries with no color.  Here is what you will need.
Spray bottle (these would be darling for gift giving) | Vanilla extract | Lavender Essential Oil | Water |Printable Label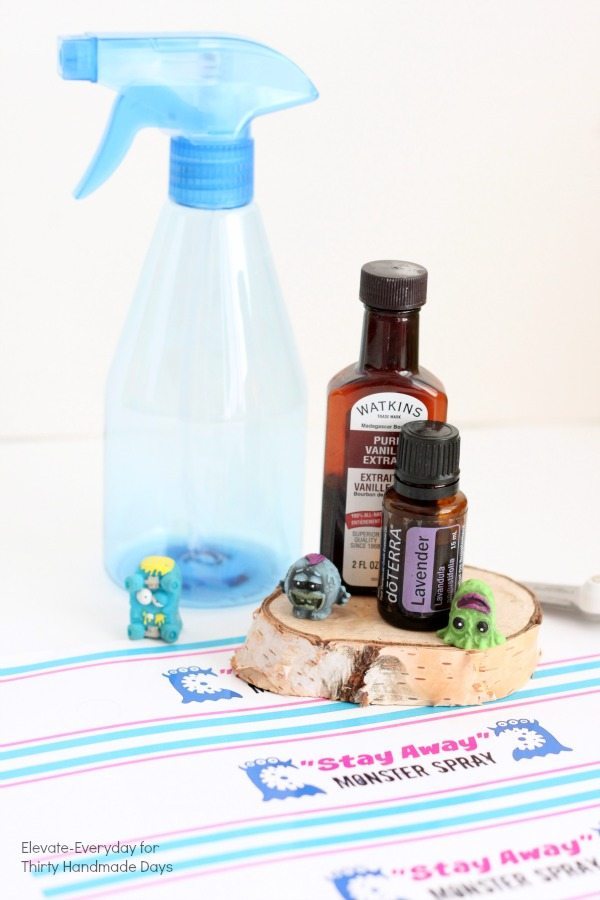 Add 10 drops Lavender essential oil to 1 cup water.  I used a glass measuring cup so that it would be easy to pour into the bottle without spills.  It's best to use a quality oil instead of the store bought stuff.  It will last longer and a little goes a long way.  Trust me, you will save money in the long run.  You could use any other scent, but what I love about Lavender is it's calming properties.  I usually put a drop or two in the kids nighttime bath and it helps them to fall asleep faster and more soundly.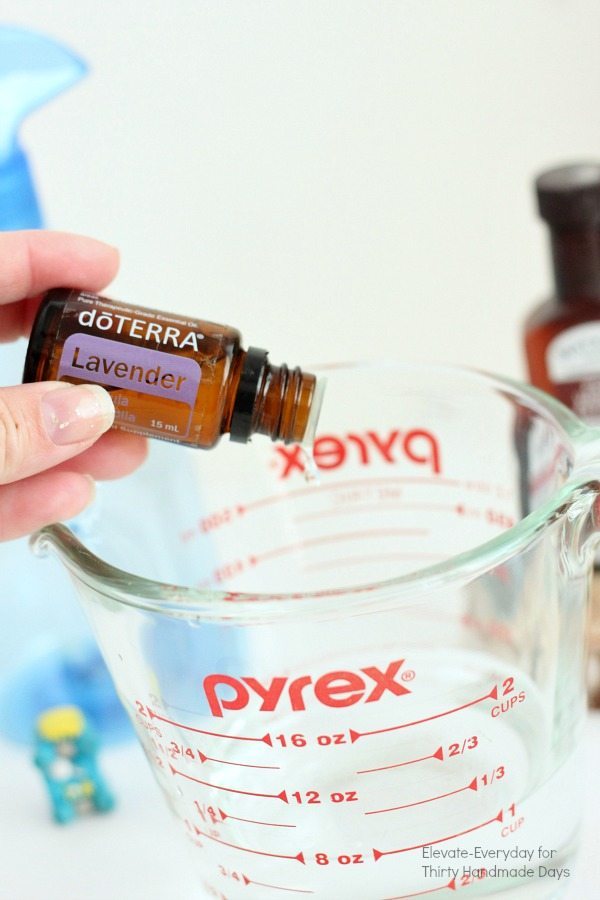 Next add 1 tablespoon of vanilla extract.  You could use clear if you have it, but the colored didn't give us any problems.  The alcohol in the vanilla helps the oil and water mix better and also makes the spray dry faster.  If you want to omit the vanilla extract you could use rubbing alcohol in the same ratio.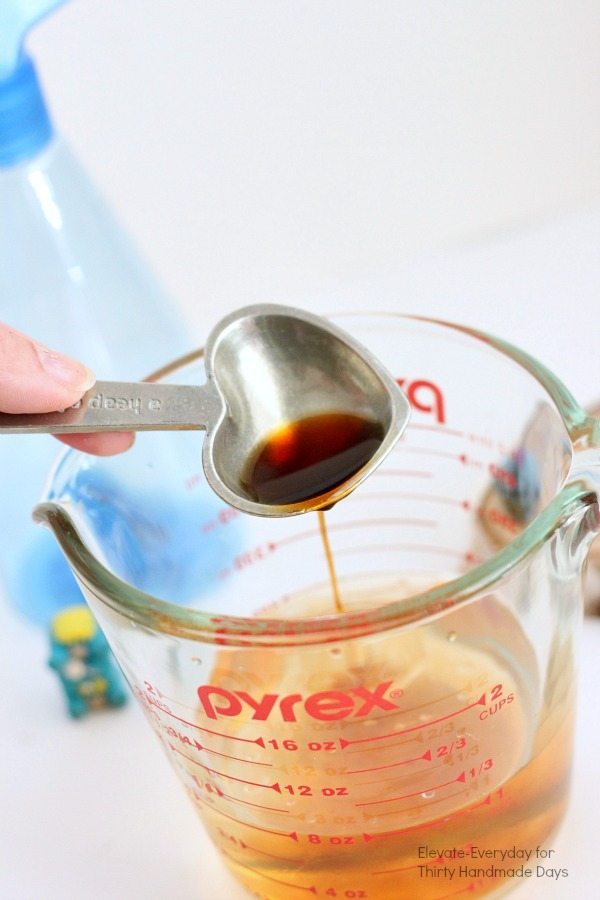 Carefully pour the mixture into your spray bottle, twist on the top and give it a good shake.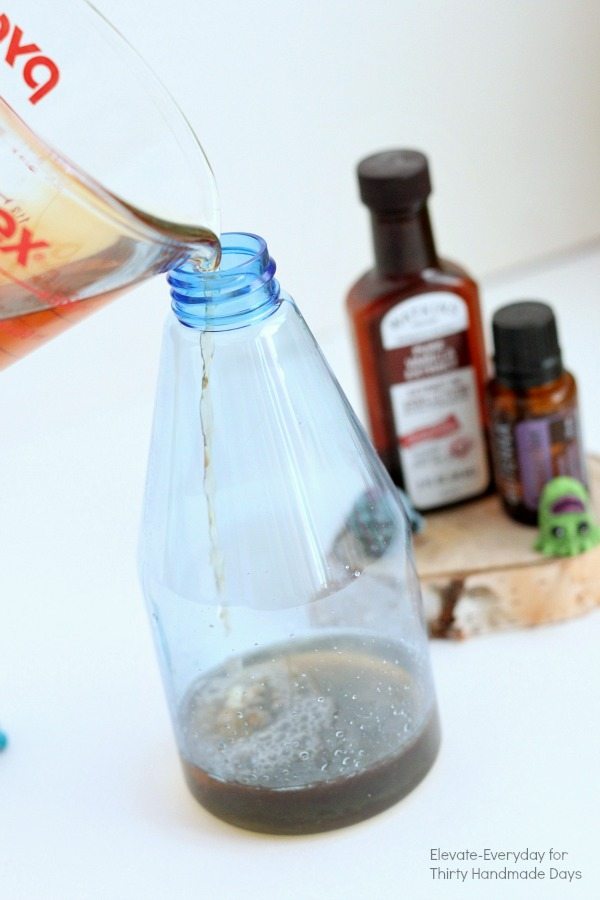 Print and out a label and hot glue it onto your bottle.  If you have a laminator handy you may want to use it to protect the label from moisture.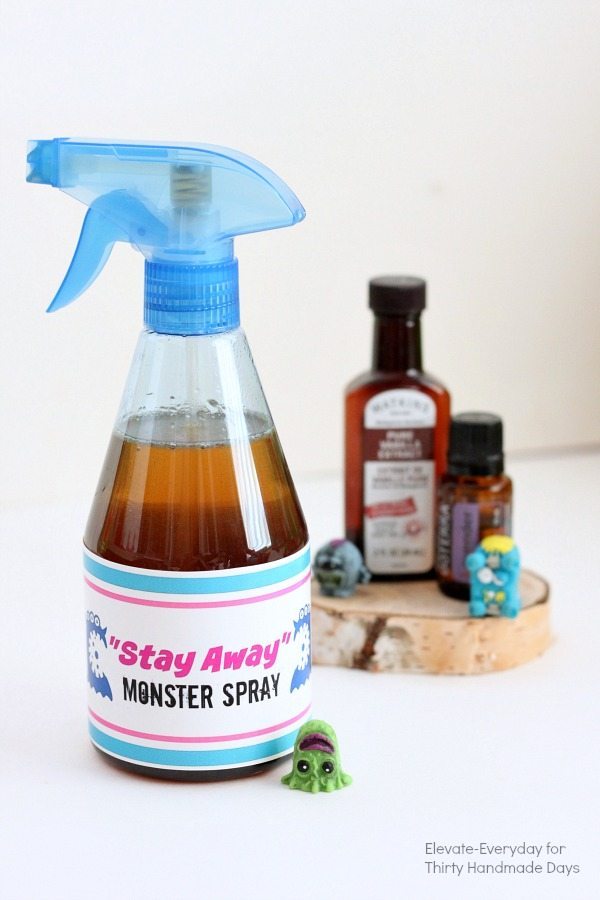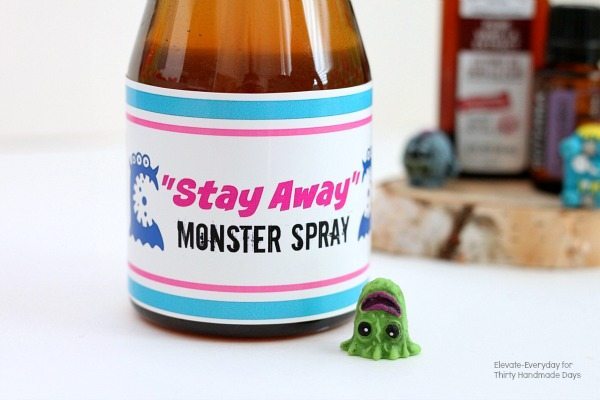 These would made fantastic non-candy Valentine's gifts for your little ones and their friends.
Here are some other fun Valentine's ideas we are sharing on our blog!