You can use old cardboard to make an easy recycled journal!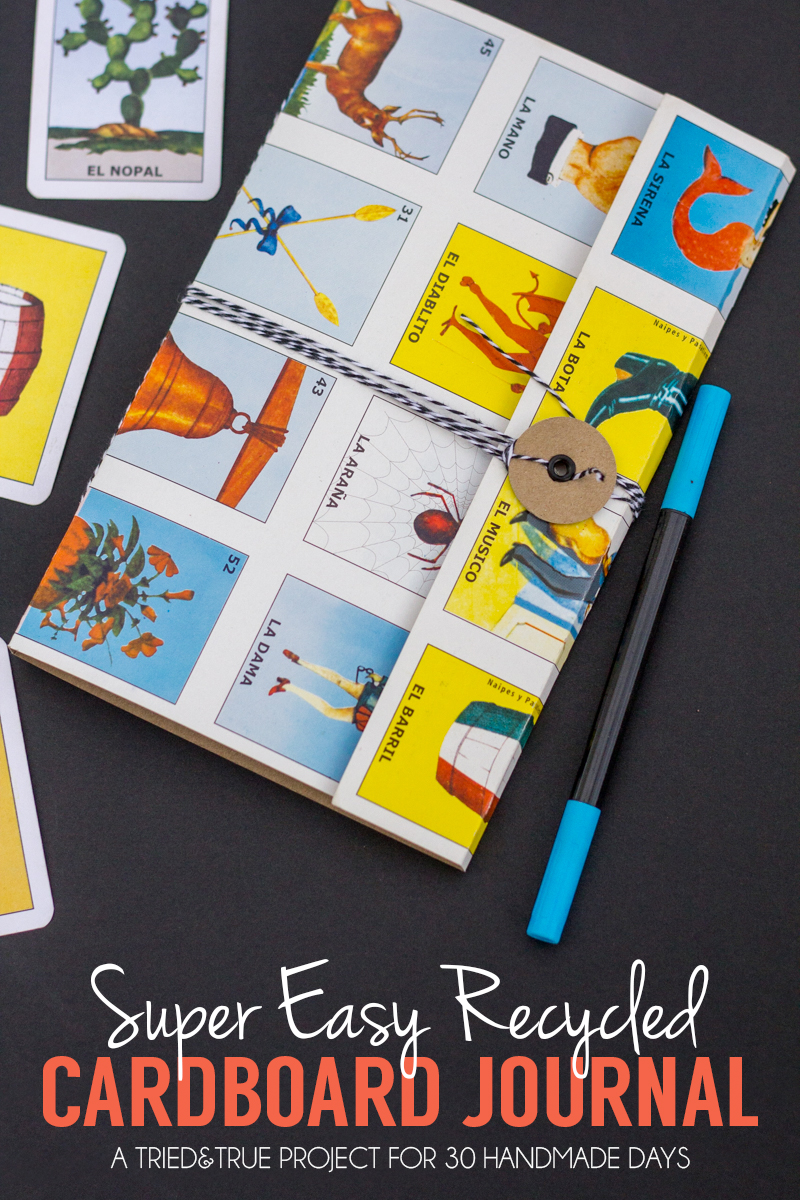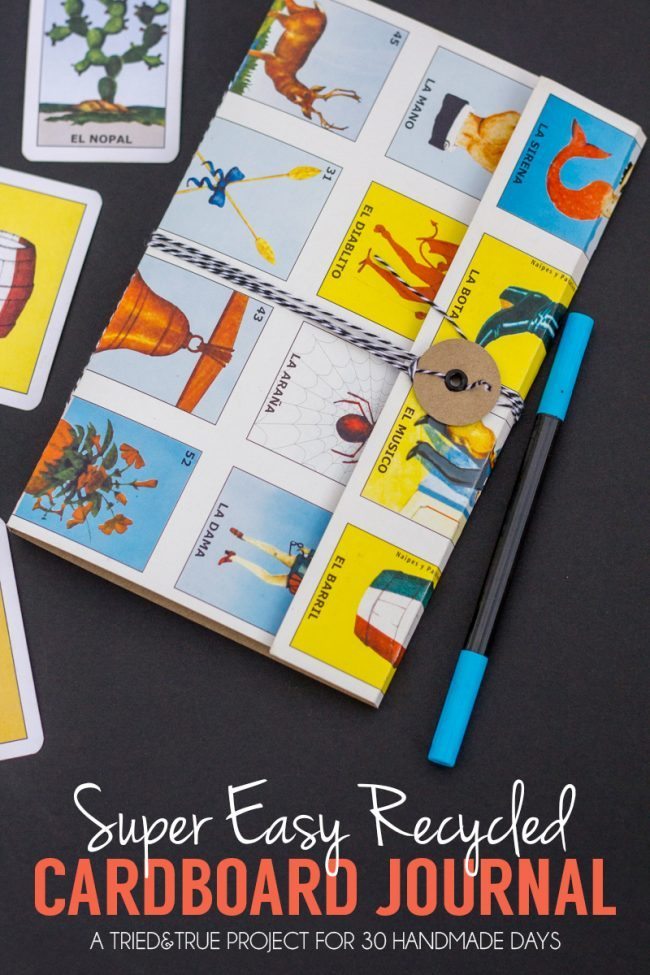 Hi, I'm Vanessa from Tried & True and today I'm happy to be sharing this Easy Recycled Cardboard Journal tutorial with you all! My boys go through an insane amount of drawing pads and it seems like we're buying new ones weekly. I started making these journals to keep everywhere (purse, car, studio, etc) because they come together quickly, use recycled materials, and are awesome budget savers!
I found a ton of large loteria cards while thrifting a couple weeks ago and decided to put them to good use as cardboard journals. Wouldn't these make the perfect Cinco de Mayo party favors? If you don't have any extra loteria cards around, you can also use cereal boxes, toy packaging, or any other recycled cardboard to make the covers. These journals are also a great way to get talking about Earth Day!
Easy Recycled Cardboard Journal
Materials
Recycled Cardboard (approx. 13.75″ x 9.25″)
Recycled Printer Paper
Baker's Twine
1/8″ Hole Punch
Large Needle
Grommet Kit
Step One. Mark and score lines into the cardboard at 5 3/4″, 6 1/8″, 11 3/4″, and 12 1/8″. This will give you plenty of room to add a good amount of paper!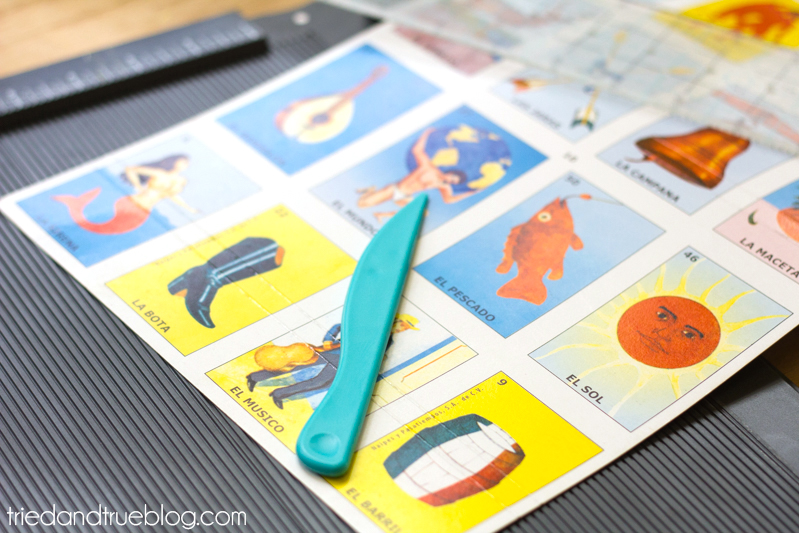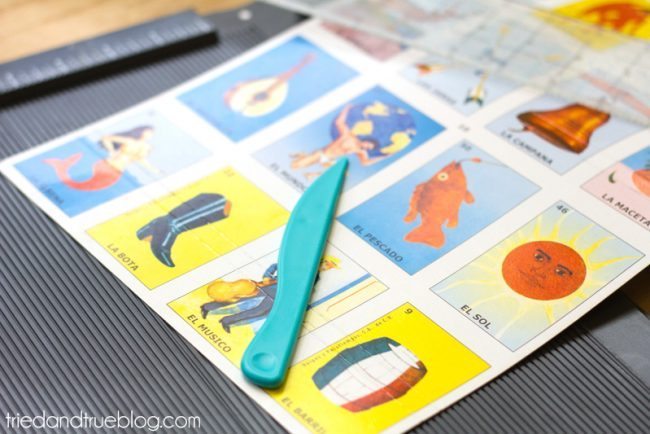 Step Two. Fold 6 pieces of printer paper in half and punch two sets of holes along the center crease, 1.5″ in from both ends. Repeat with two more sets of 6 sheets. Punch three sets of holes in the center section of your cardboard, 2″ in from both ends.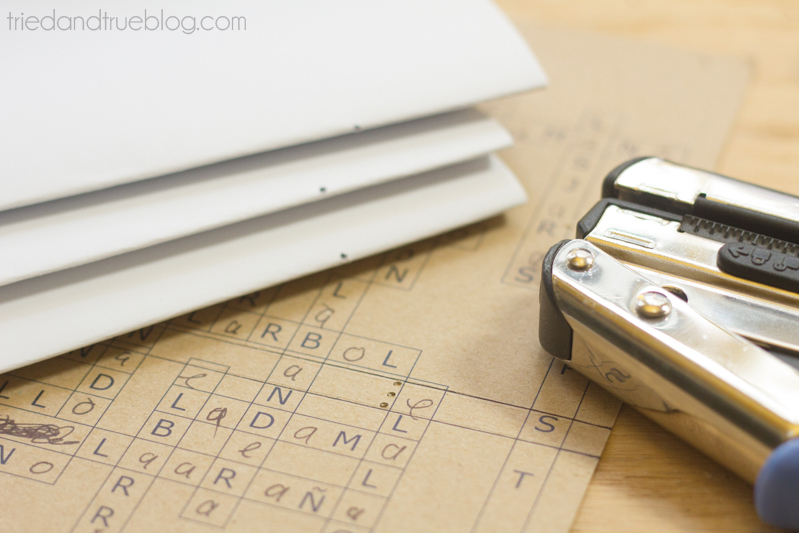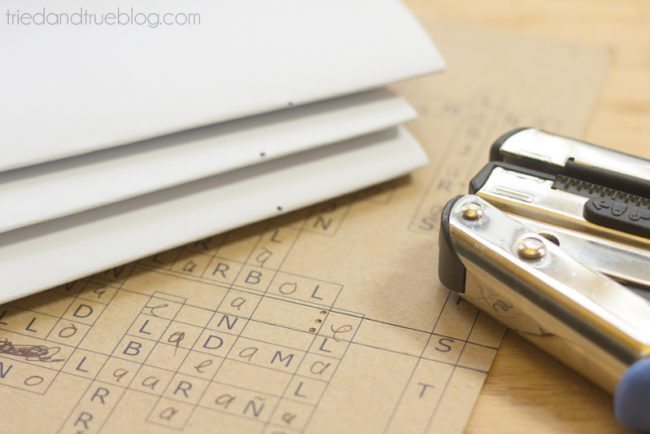 Step Three. Line up the paper and cardboard holes and thread the baker's twine through the paper's center crease out through the outside of the cover and secure back at the beginning with a double knot. Repeat with the next two groups of paper. (Never mind the second hole in the picture below, miscalculated my dimensions at first!)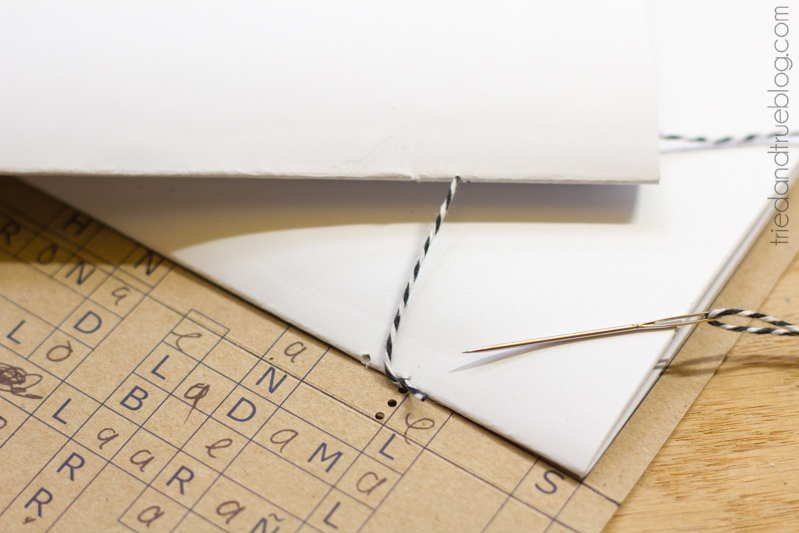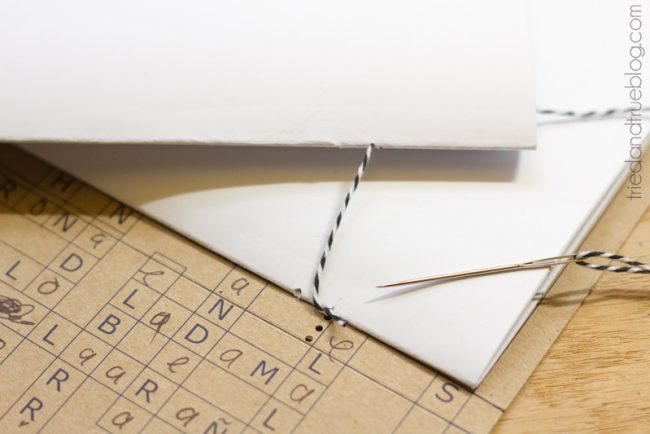 Step Four. Cut a circle out of an extra piece of cardboard and attach to cover with baker's twine and grommet. Make sure to cut enough twine to go around the journal a couple times.
Sketchbooks For Everyone!
My kids love having sketchbooks readily accessible everywhere and I love how easy and inexpensive they are to make. You can easily decrease the size by cutting the printer paper in half and adjusting the cover dimensions accordingly. The possibilities are endless!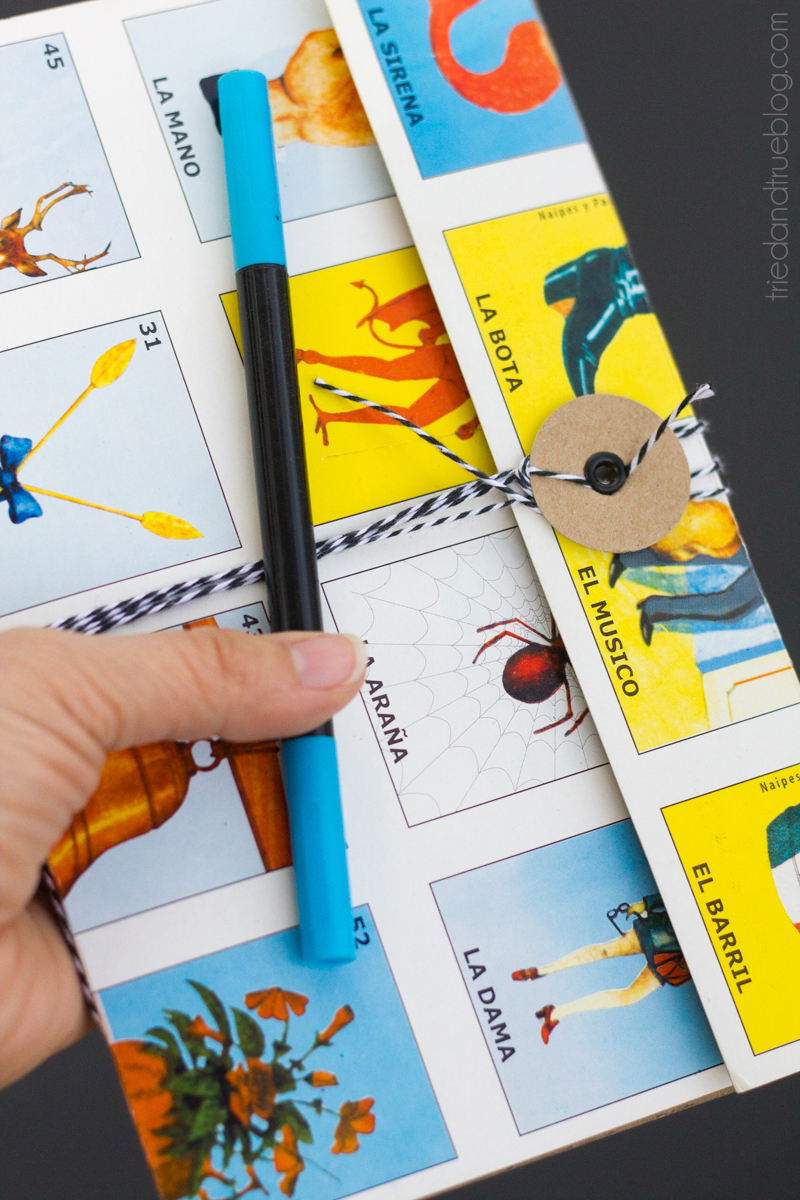 I hope you all enjoyed this Easy Recycled Cardboard Journal project!
Feel free to visit me at my blog, Tried & True, for more fun kid-friendly tutorials like these: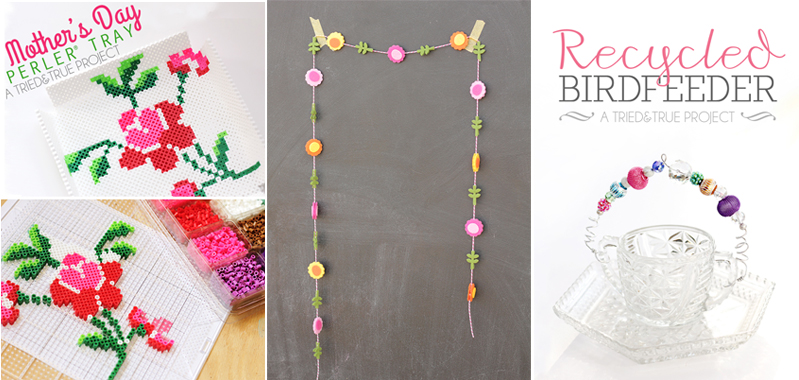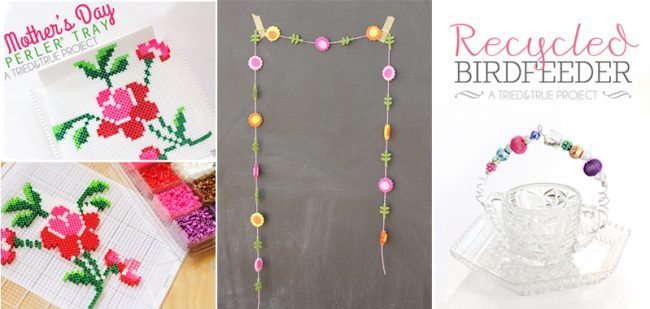 Mother's Day Perler Bead Tray | 15 Minute Spring Garland | Recycled Birdfeeder