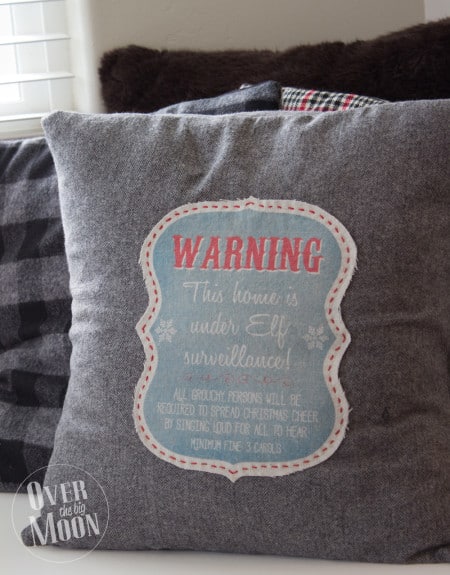 Hey 30 Days friends! I am Pam from Over the Big Moon and I am excited to be here today to share a fun printable and tutorial with you! Elf season is near and it's one of my kids most favorite part of the Holiday season – so it only seems appropriate to notify everyone that the house is under Elf Surveillance! The kids are going to get a kick out of this pillow too!
You are able to download the printable and just post it in a frame if you like! But, today I am sharing how to print the image on fabric and make a decorative pillow with it!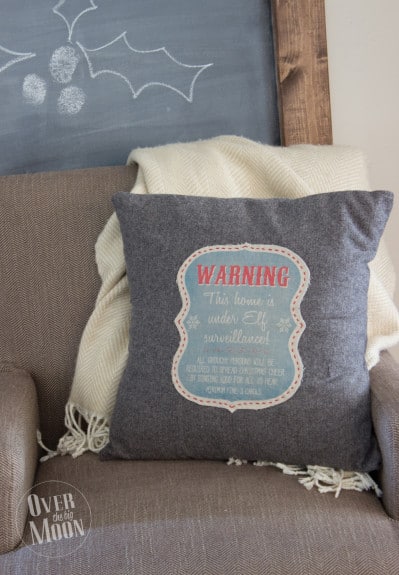 First up – the printable! So fun, right?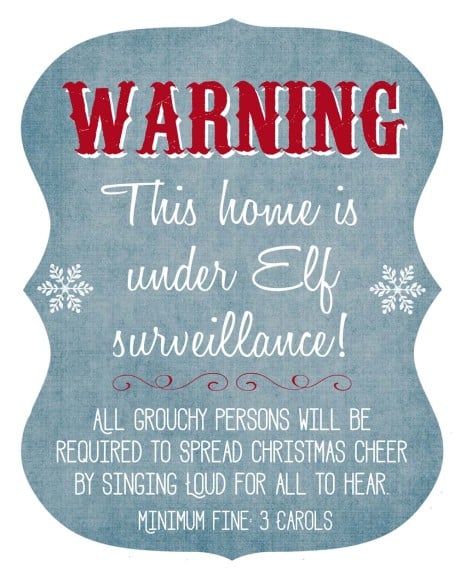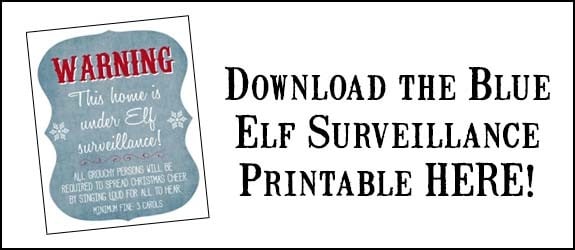 I am also offering a green version of this printable today on Over the Big Moon! Head on over there to download it if you prefer the green!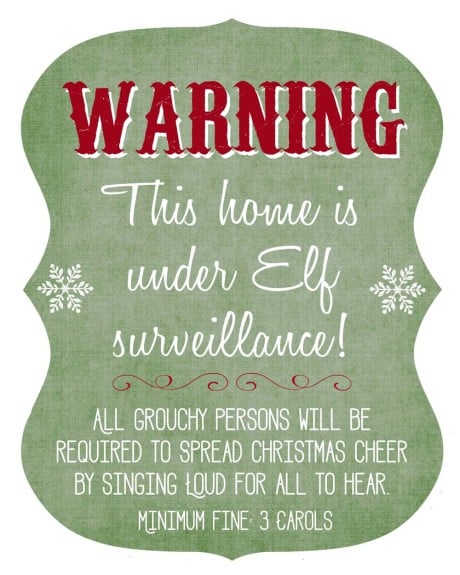 Now onto the tutorial on how to print it on fabric to put it on a pillow!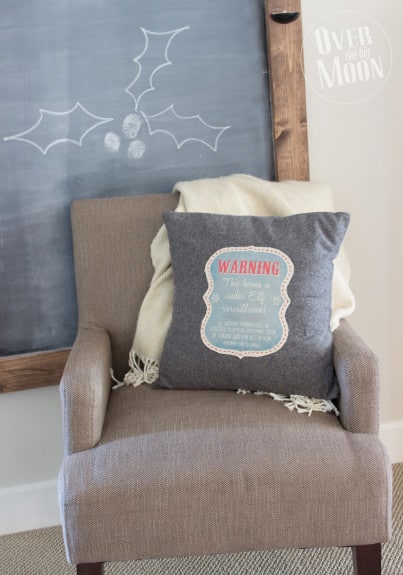 This is remarkably easy to do! First, cut a piece of freezer paper to 8.5×11.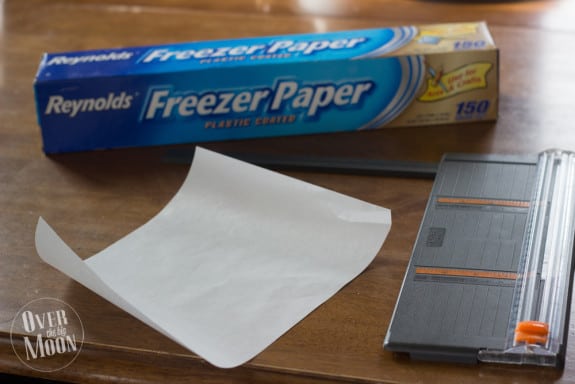 Next, iron the fabric you will be printing on.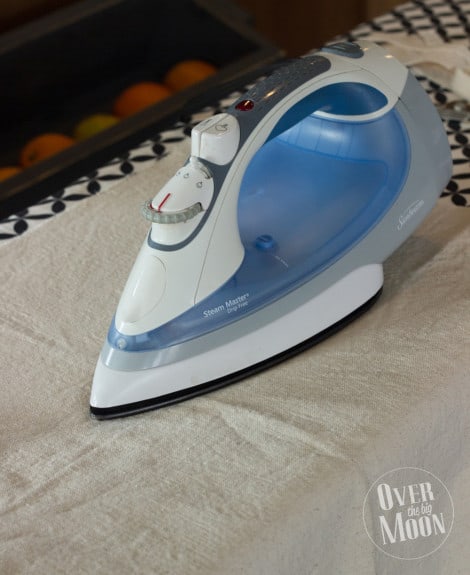 Then place your freezer paper with the shiny side toward the fabric.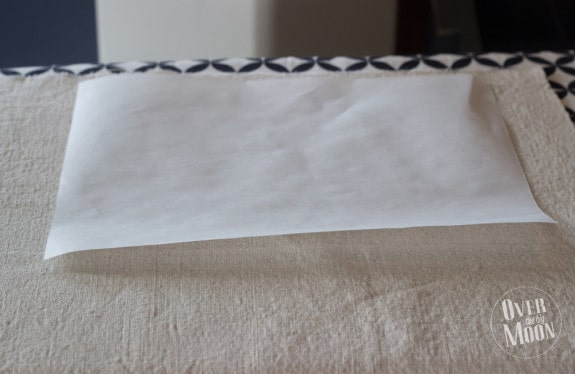 With the iron on the hottest setting press the freezer paper onto the fabric.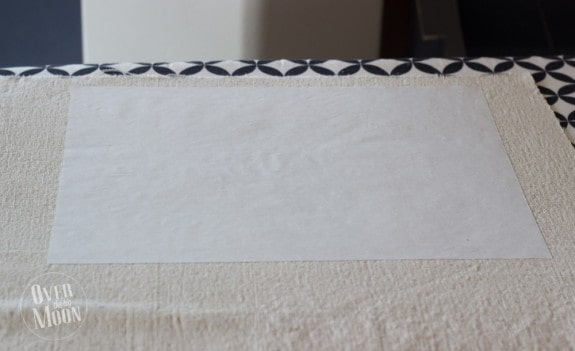 Next cut the fabric to the 8.5×11″ size.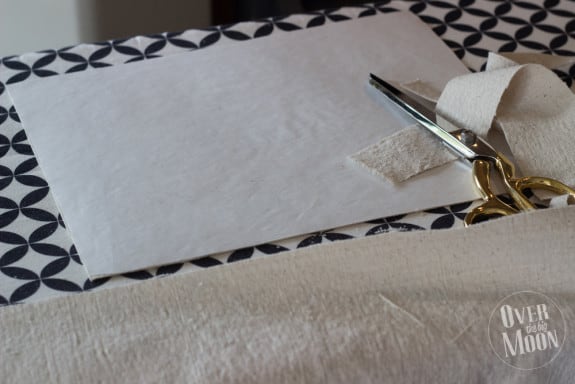 The freezer paper should be stuck to the fabric now.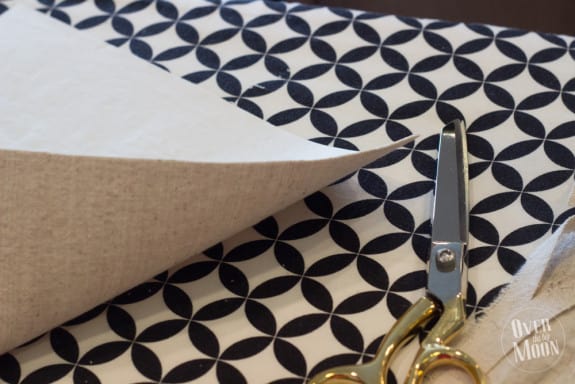 Place the fabric in the printer, so that it will print on the fabric side. Each printer is different, so if you don't 100%, just test it on paper first.  My printer took it fine, but I did have to help guide it the first few seconds to make sure it fed through correctly and easy.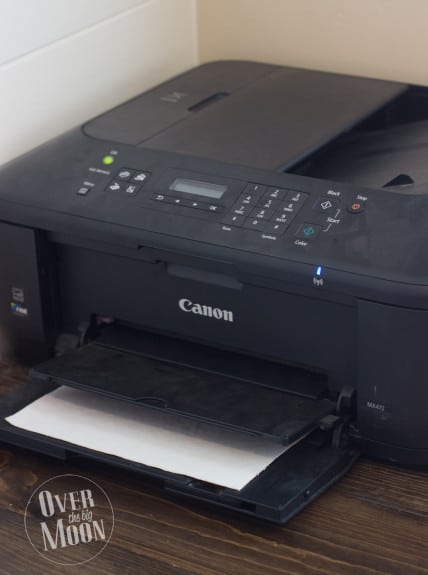 It looks amazing when printed onto the fabric!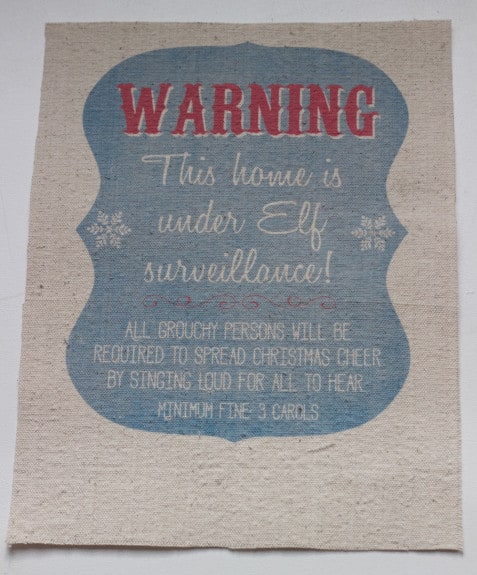 Then, because I wanted to give it a stitched look, I cut around the image and pinned it into place on my pillow cover. I didn't want it to fray, so I sewed it down with my machine with the same color thread so it would blend in.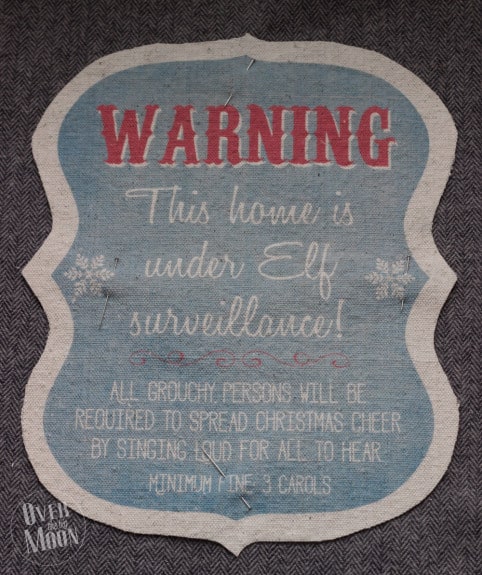 Then, I wanted to give it a little more pop, so I decided to use embroidery floss and sewed a little hand stitching around the design before I sewed it into a pillow.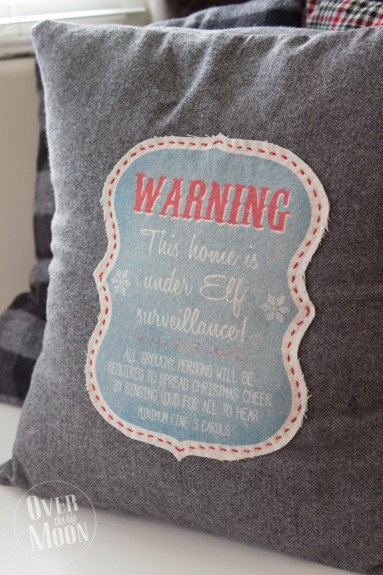 The pillow covers are a piece of cake to make. You can check out the full tutorial HERE!
This project turned out so fun, don't you think?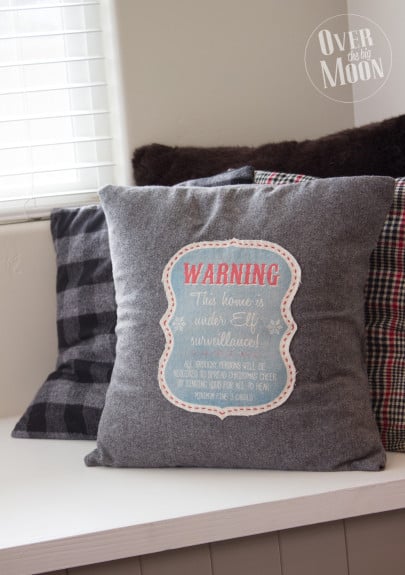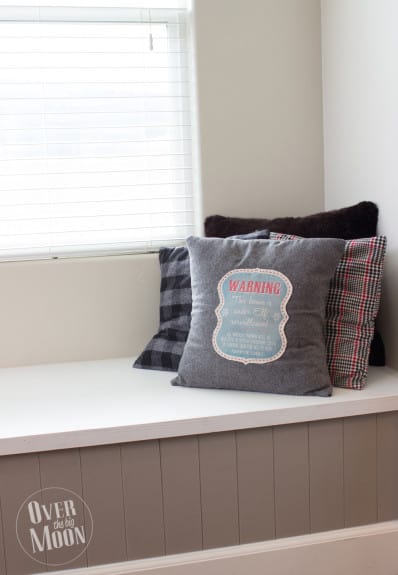 Looking for some help this Elf season? Or just wanting to simplify the job for yourself? Then you'll want to go purchase The Ultimate Christmas Elf Book of Ideas – 25+ Christmas Elf Printables & Ideas Ebook for just $4.99!!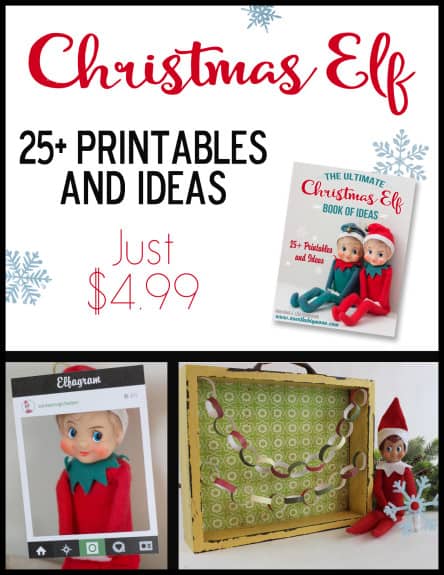 We also have lots of free printables and idea roundup's too! Check them all out HERE!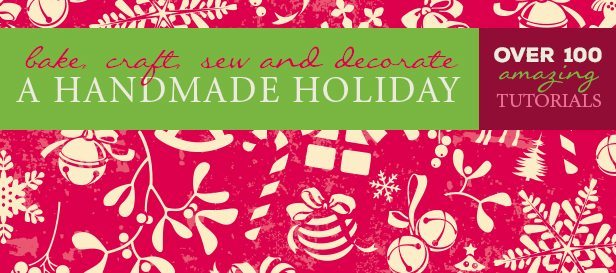 Is this not the cutest pillow ever?  I have a thing for pillows right now.  I can't get enough.  Now I'll just have to make them.  Starting with this one.  LOVE it! Thanks so much Pam for sharing this.  Make sure to visit Over the Big Moon!
Make sure to check out Your Homebased Mom for BAKE, Skip to My Lou for SEW and Classy Clutter for DECORATE.  We're all sharing fun posts throughout the entire month to get you inspired for the holidays!