How do you know if you're an entrepreneur at heart? (or have a child who is an entrepreneur) I'll tell ya..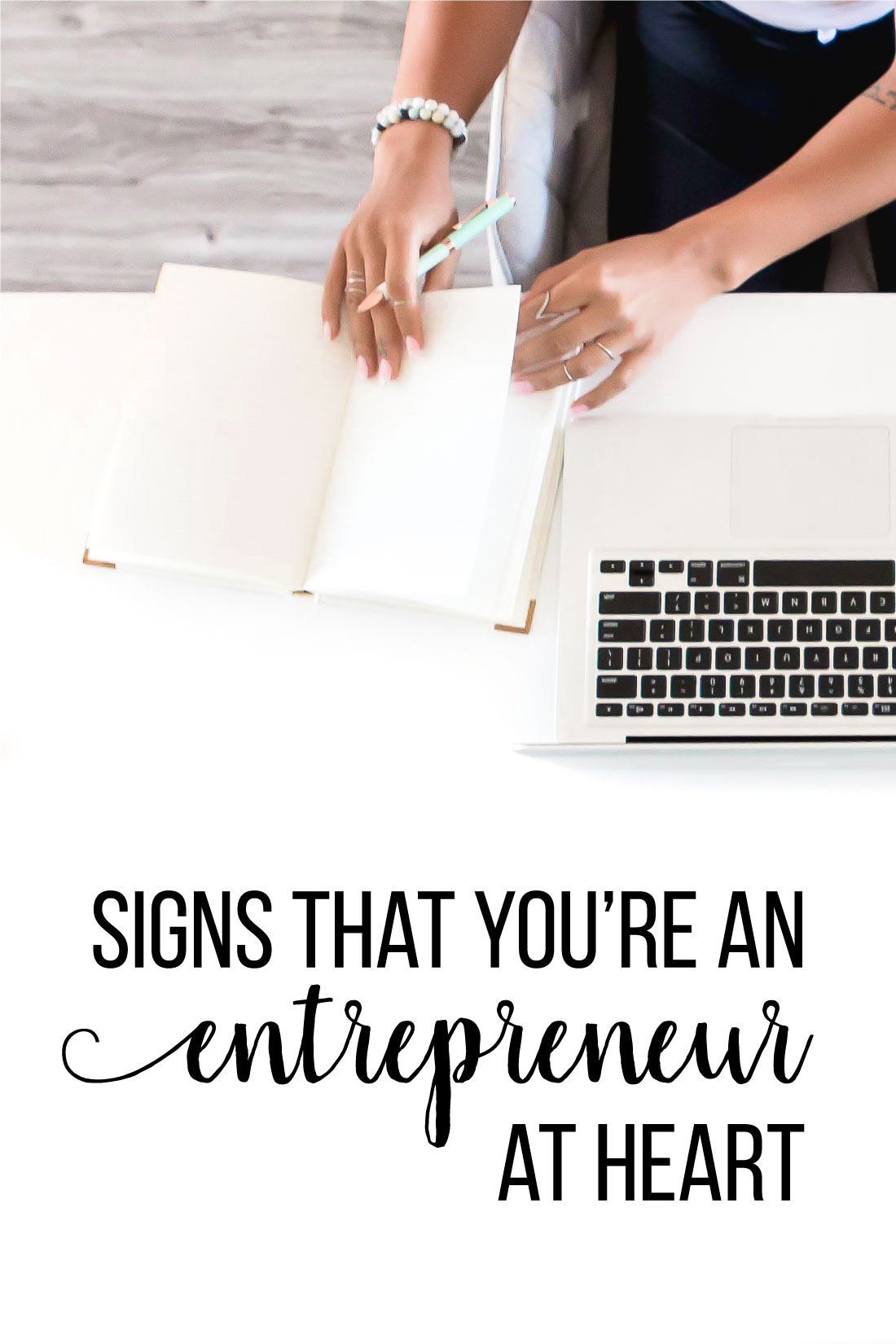 I grew up in a household with really hard working, driven and creative parents. They were both entrepreneurs in their own way. I didn't really understand what my dad even did until I was in high school (maybe even college?). I just knew he traveled a lot and did business. Eventually I learned that he owned a waterpark and water feature business that was number one in his industry. He was even inducted into the "Waterpark Hall of Fame" shortly before passing away. It was awesome! My mom was artistic and supportive of my dad. To make ends meet and to help him get his company of the ground, she painted clocks (and all kinds of things). She also painted beautiful murals, paintings, etc on peoples walls and ceilings. Looking back now, they laid a solid foundation for me and my siblings to be hard workers and go after our dreams.
I talk a lot about finances, credit scores and budgeting here on 30days. It's something that is always on my mind, having grown up around my entrepreneurial parents who did things their own way. But I haven't talked a ton about what it takes to be an entrepreneur and the behind the scenes finances all that much. It is kind of it's own beast. And for the first several years of running Thirty Handmade Days, I didn't have a great system. I would freak out when taxes came because I had to pour over what felt like millions of papers and documents, spending tons of hours to get everything done at the last minute. I wish I would've known about Intuit back then.
Have you heard of it? Intuit is a business and financial software company that develops and sells financial, accounting, and tax preparation software for small businesses, accountants, and individuals.
Here's a quick video (that's so well done!) to show what it can do:
Isn't it cute? In the video, the Intuit Giant is a metaphor for the combined power of QuickBooks, TurboTax and Mint—three amazing products that are even more powerful when used together. As the master brand over all three, Intuit provides giant resources for its users.
The bottom line is that Intuit helps people get a hold of their finances and is awesome for small businesses.
I didn't set out for this site to be my full time, bread winner job. But several years later, it is just that. I am extremely fortunate to do something that I love from home and on my own terms. I completely realize that. I often wonder what my own kids will say about how they grew up with parents who did things a little differently. How their dad quit his job before he turned 40 to finish up law school while their mom worked in her pajamas every day. Both of their parents were able to be at every meeting, every sporting event, every everything because of being entrepreneurs. It kind of blows my mind thinking about it every once in awhile. These are true signs that you're an entrepreneur at heart (or that you have a child with that kind of spirit!):
From a young age you start businesses of all kinds – For me it was a babysitting business with business cards and throwing parties for the kids and more. It was buying candy at Costco in bulk to then turn around and re-sell to people during break and lunch.
You think out of the box and like solving problems. Instead of letting someone else handle it. All of the entrepreneurs that I know are really creative thinkers. They see things differently than everyone else. And they aren't afraid to express those opinions.
You aren't afraid to fail. This one is huge. Because 75% of start ups fail, there's a big risk in starting your own thing. You have to know
You like to research and keep up on current things (trends, business, etc). This is something that I really love to do. Spend hours and hours reading about what is going on in the world, getting details and researching about my business.
You don't mind hard work. And don't love a 9-5 job. No successful company or business falls into people's laps. Entrepreneurs aren't afraid to spend hours and hours and hours working on their passion project. They most of the time love it. And don't want a standard 9-5 job. That's boring and predictable.
You are passionate. Most entrepreneurs that I know aren't very passive people. They get excited and can talk for hours about their business, their ideas and what they want to accomplish. We always knew that if my dad got talking about his company, you were in for a long conversation.
Just for fun I made a quote for all those who are entrepreneurs at heart: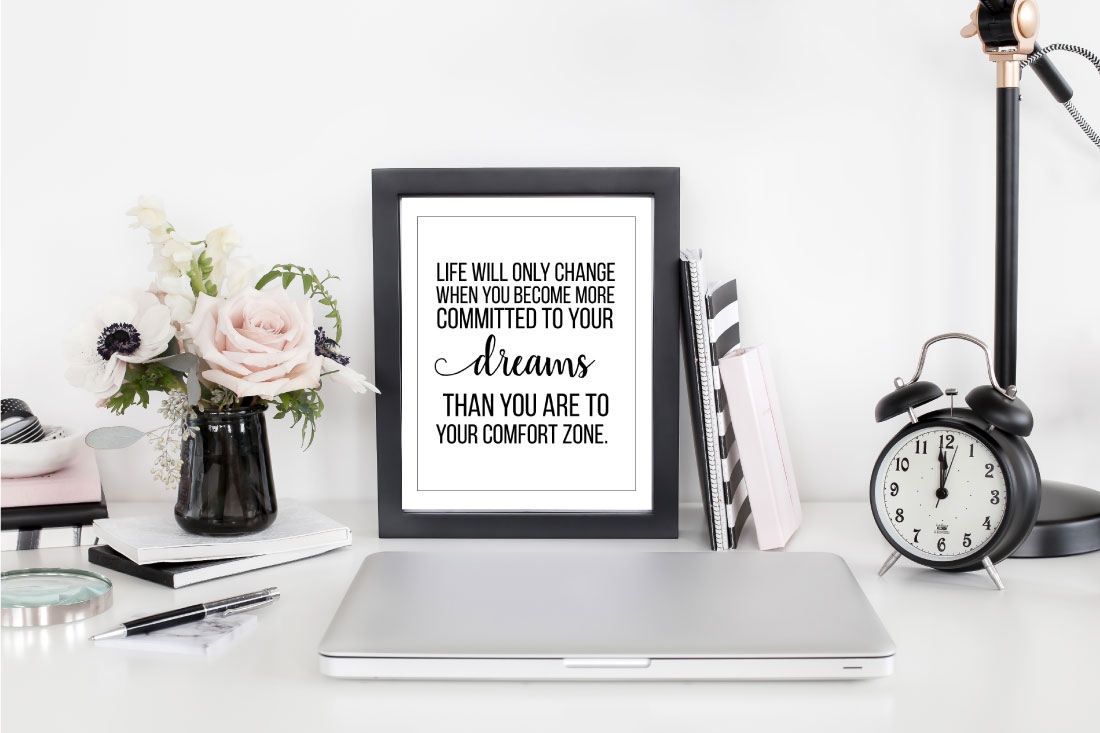 Download this print. For personal use only.
There are a lot of ways you can support an entrepreneur (follow up post coming sometime…).
Do you fit these personality traits?