I'm always trying to figure out a way to motivate my kids to do their chores.  Sometimes my ideas work and honestly sometimes they only last through a week.  It's all about trying things that eventually stick though, right?  This idea for "family bucks" is a simple one but definitely worth trying.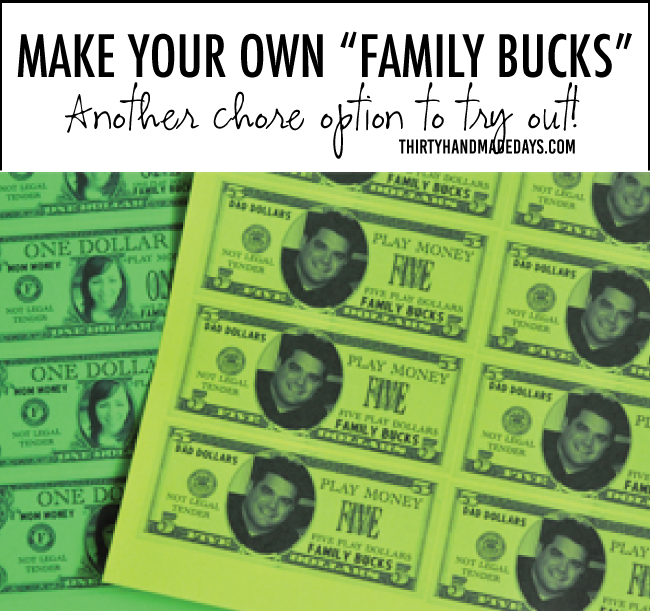 My youngest is really into the "Diary of a Wimpy Kid" books.  I've tried to get him to read a ton of different types of books with no luck.  And then he checked out a Diary of a Wimpy Kid book from school and was hooked.   They talk about "family bucks" in those books so I thought it'd be fun to tie in something that he loves with chores.  It's a win-win.  
I used pretend money templates and added pictures of Josh and I to the dollars in Photoshop (you could use any editing program you want).
After my kids complete their chores, they have opportunities to earn a Mom Buck ($1) or a Dad Bucks ($5). The family bucks can be traded in for real money. They can then use it for treats or whatever they choose (within reason).  You could use family bucks a number of different ways —  for family chores, to go towards a family vacation, to encourage good grades, etc.  The possibilities really are endless.
Other chore ideas to try out: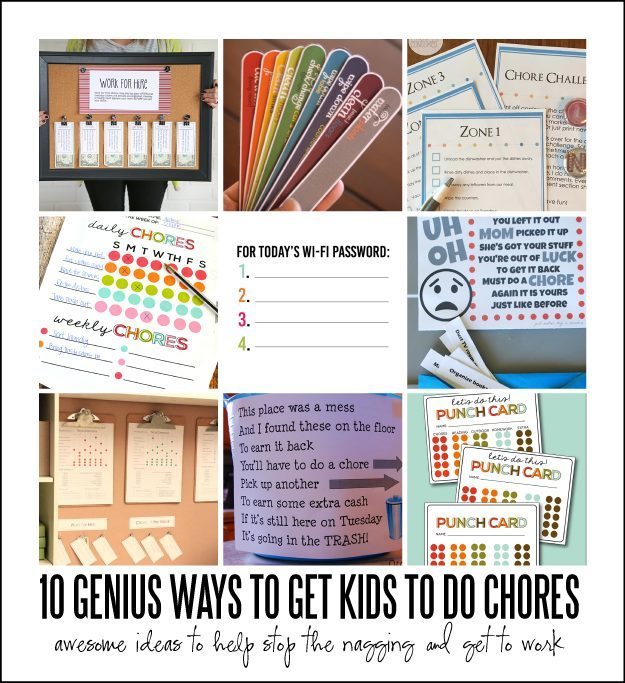 10 Genius Ways to Get Kids to Do Chores