Download this cute and FREE Printable St.Patrick's Day Rainbow Coloring Page as a fun activity for you and your children! Read through the post to get this fun download.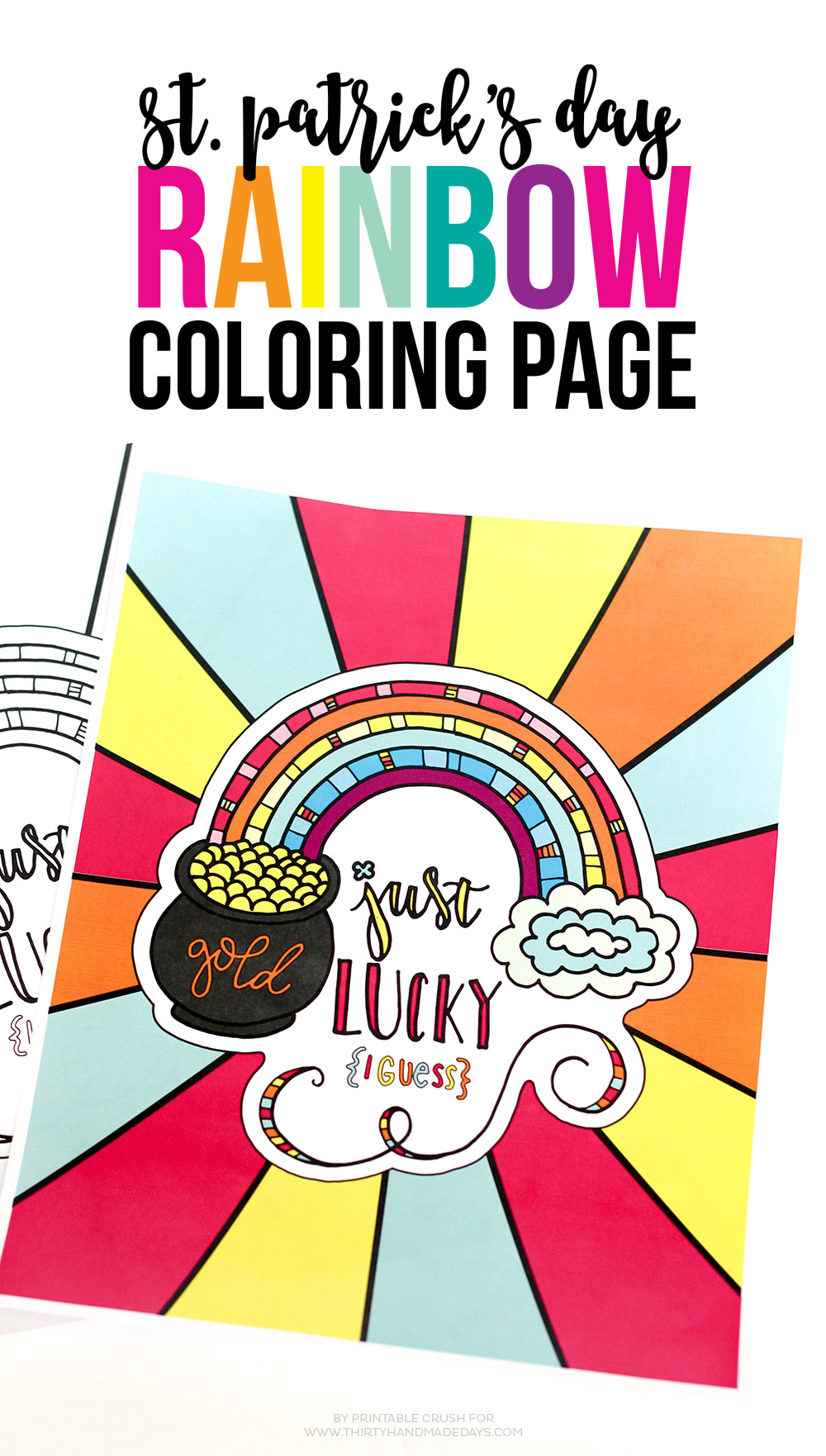 Hey, everyone! I'm Erin from Printable Crush, and I'm SO excited to be a contributor to Thirty Handmade Days. I've been a fan for forever, and I can't wait to share new printables with you every month! I shared a coloring page for Christmas last year, and since you guys liked it so much, I wanted to create this FREE Printable St.Patrick's Day Rainbow Coloring Page, too. These go along perfectly with my Holiday Fun Coloring Pages!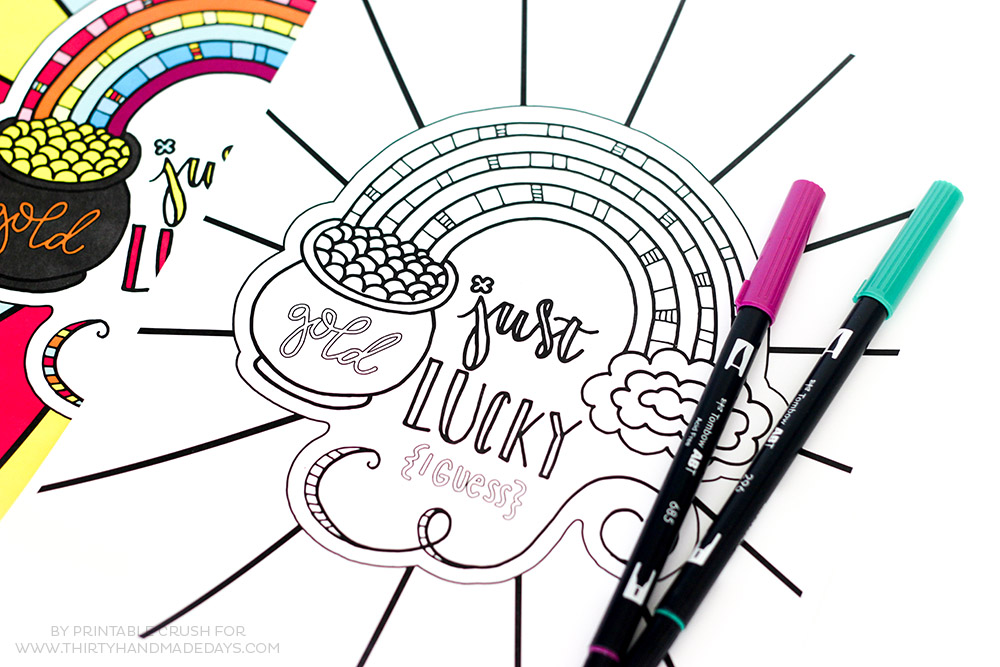 This design was hand drawn; then I digitized it in Adobe Illustrator (and if you want to learn more about designing your own printables, check out my Basic Printable Design Course). I use Tombow Dual Brush Pens or  Tombow Monotwin pens to outline the design. They're also really fun to use on coloring pages (but if you print these out for your kids, plain old Crayola markers or crayons will do!)

St. Patrick's Day is one of those holidays that gets forgotten in my house…I can not tell you how many times I forget to dress my kids in green; then they come home crying that someone pinched them. Mom of the year, right here! At least I can comfort them with this fun coloring page at the end of the day. This time, I'll have to set the alarm on my phone, so I don't forget!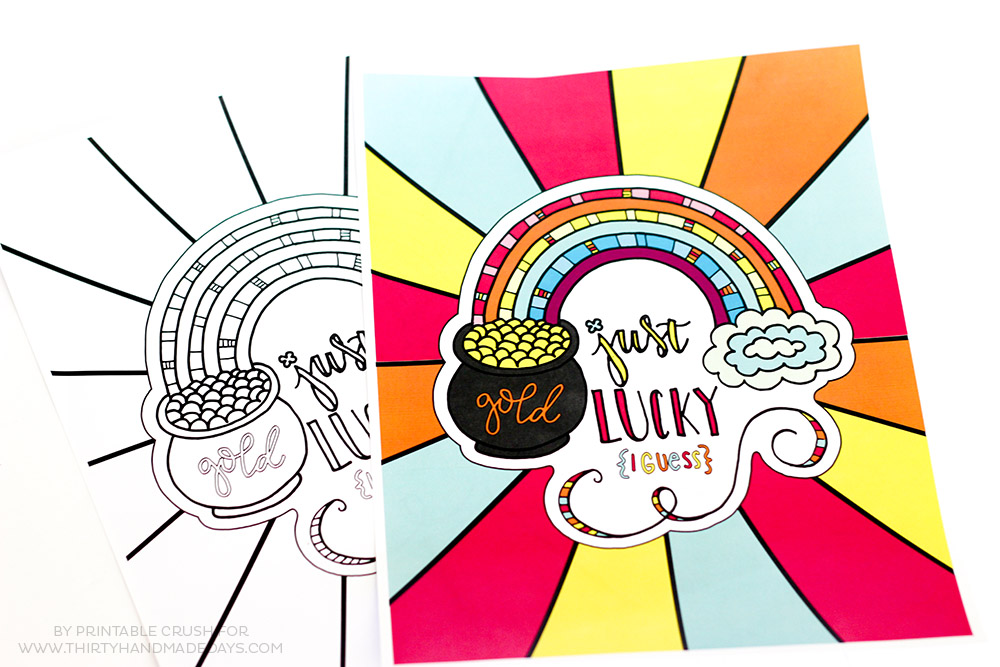 The great thing about this coloring page is that it will work great for grown-ups, too. So, if the stress of getting pinched at work is too much to handle, settle down with this printable. Seriously, coloring is a GREAT stress reliever!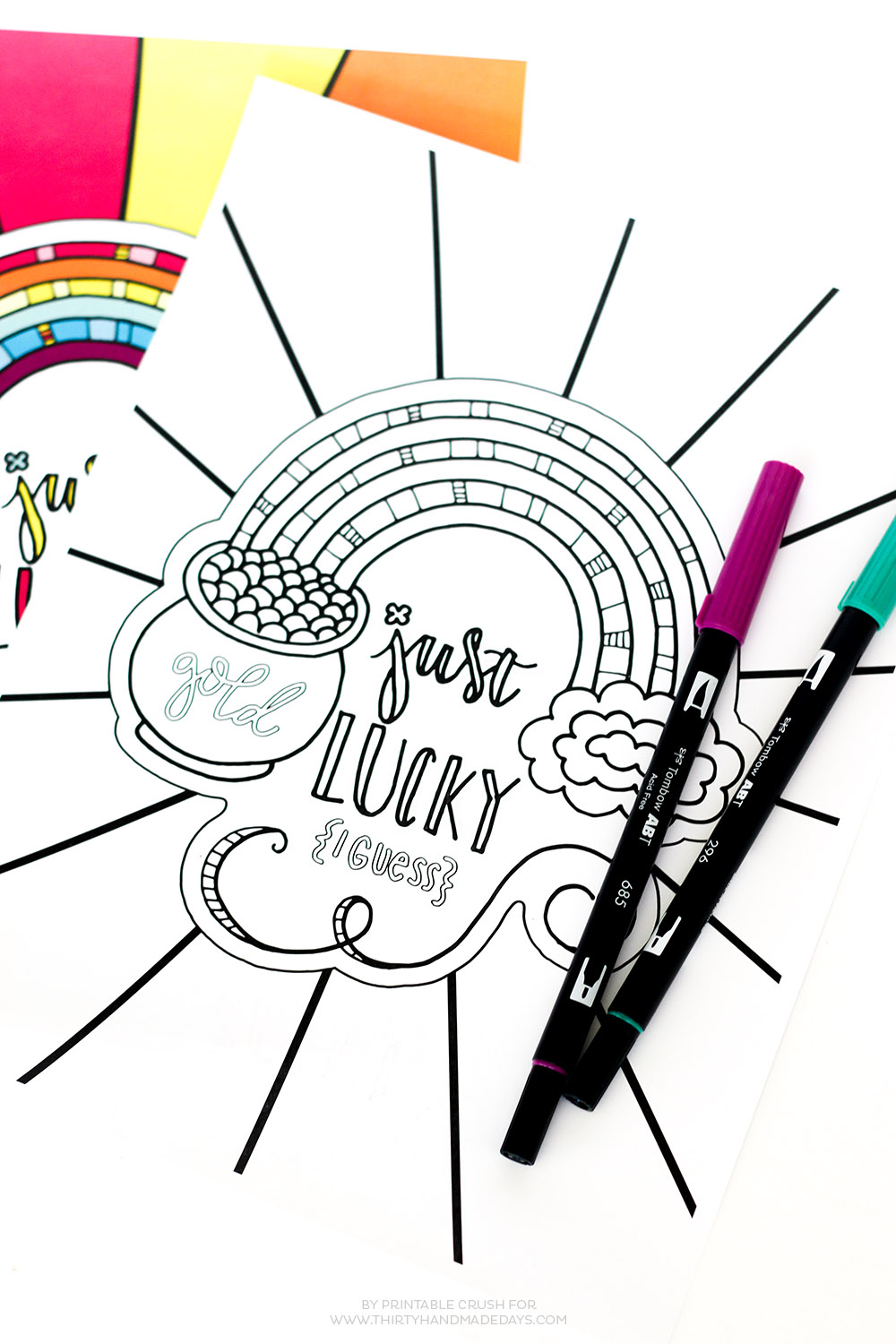 Thanks so much for reading! Click the link below to download, save it to your computer, then print away!!
[convertkit form=4973371]