Use this printable winter bucket list to do some fun activities together as family!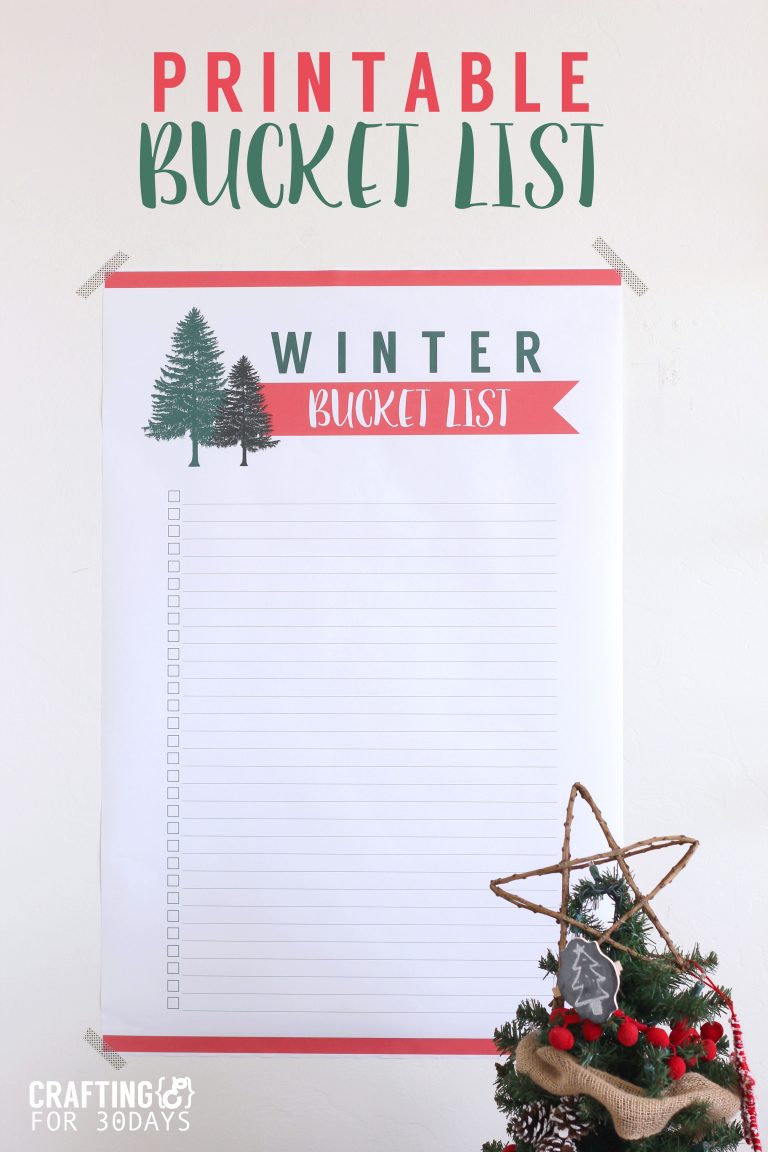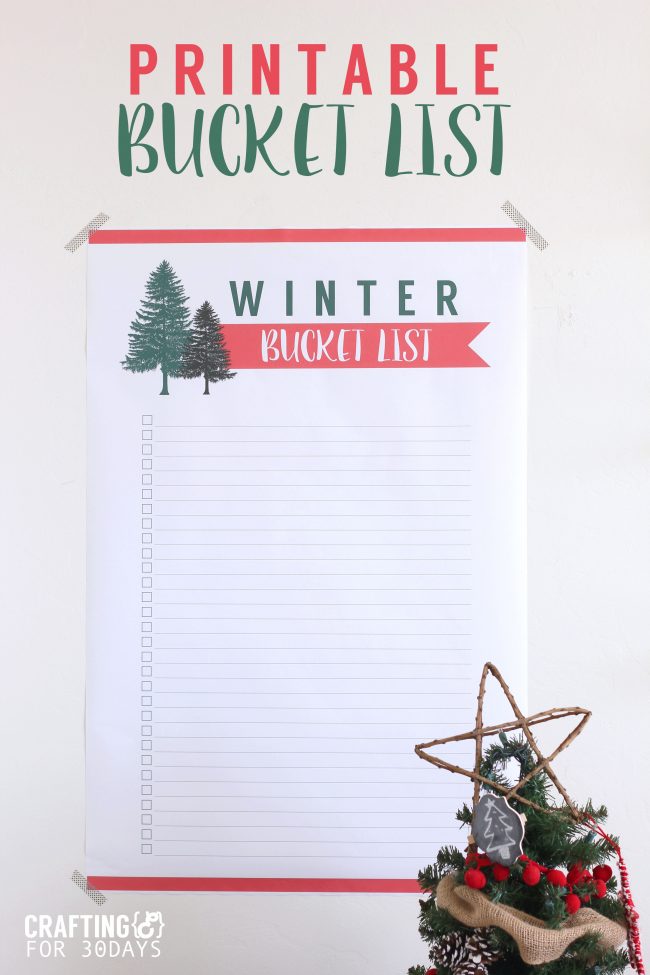 Hello Thirty Handmade Days readers! It's Emma from Crafting[E} again. I am SO excited to be sharing this fun printable winter bucket list with you today! If you are familiar with me or my blog, you know that I love Christmas! There are so many reasons I love this holiday. I love the meaning of the holiday and what it represents. I also love the unifying and giving spirit it brings. Another reason I love Christmas is because it reminds me of so many happy memories from when I was child.
Christmas is SUCH a busy time and it feels like there are an infinite amount of activities going on. I feel like every Christmas I have a list of fun activities I want to do, but then I never end up doing them because there is so much else.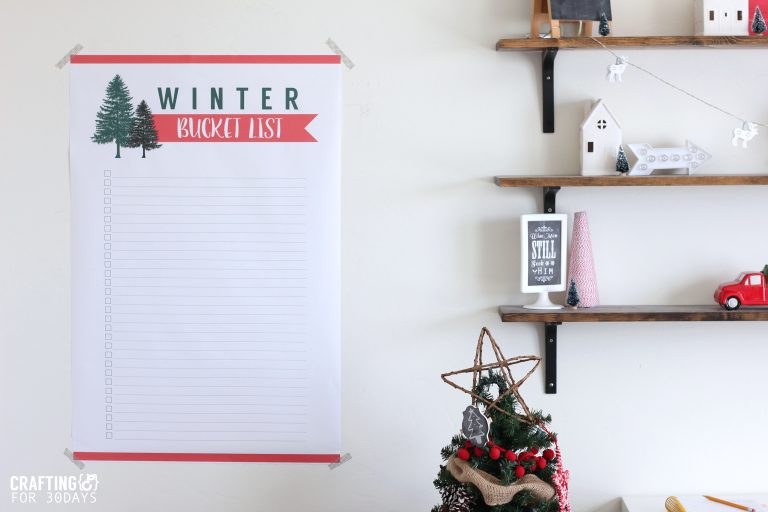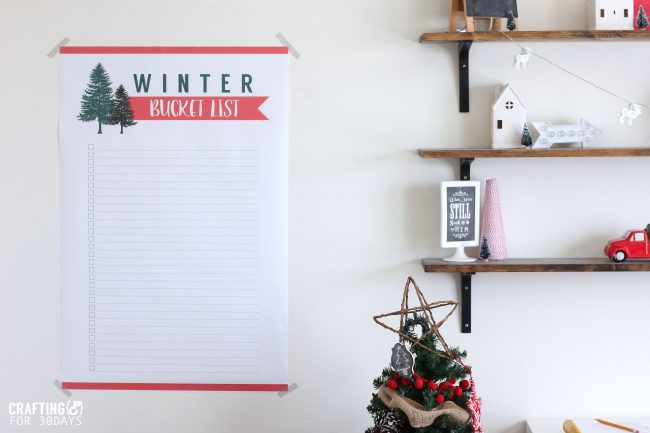 This year is my last year I high school and next year will be very different because I will be living on my own. I decided to make this printable bucket list as a way to organize all of the things I wanted to do during winter and to help us remember what fun things we want to do.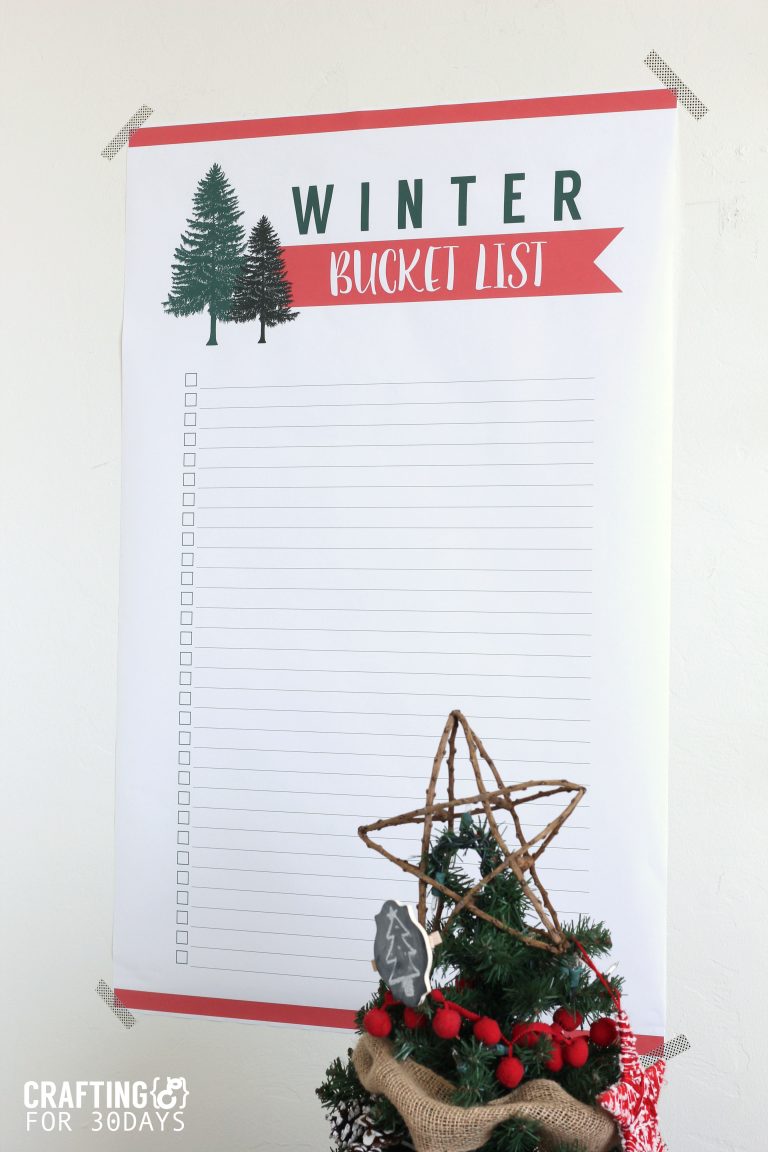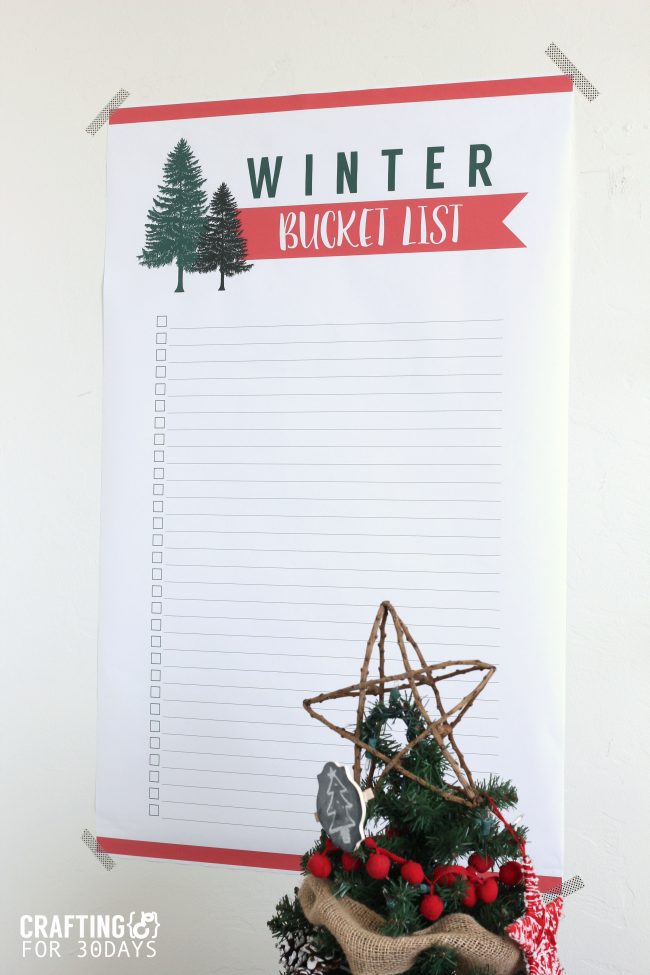 Not only is this bucket list super helpful, but it is also such a fun addition to our holiday decor. I wanted this bucket list to be big, so I got it printed at Office Max in 24" by 36".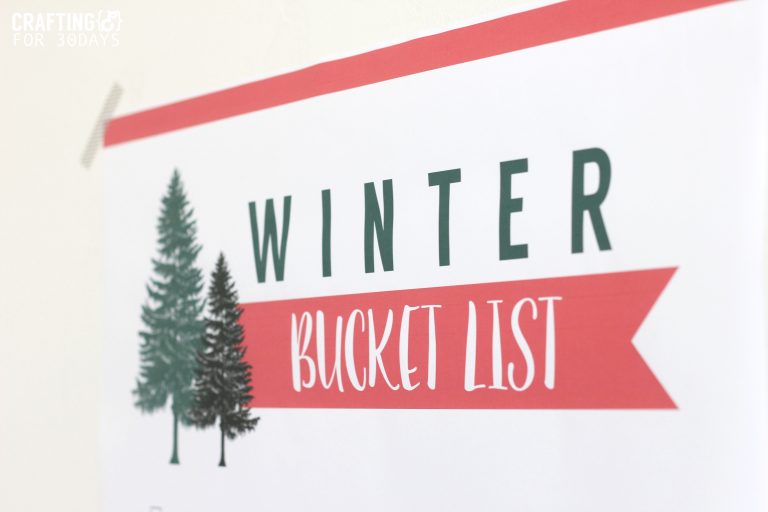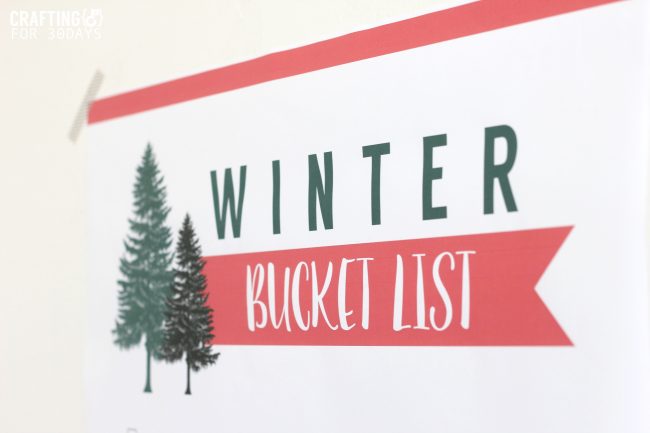 Want to know a quick money saving trick? Many office supply stores print colored engineer prints for only a couple dollars. They are just printed on normal paper, but for a 24"x36" it only cost me $5! I love how big it is, it makes it hard to forget all the things we want to do!