Hello Thirty Handmade Days readers! I am so excited to be sharing this mason jar gift idea with you today. I have always been a huge mason jar fan… even before the whole Mason Jar phase began. Even though some people might think giving gifts in Mason Jars is an overused idea, I love the simplicity of putting gifts in Mason Jars.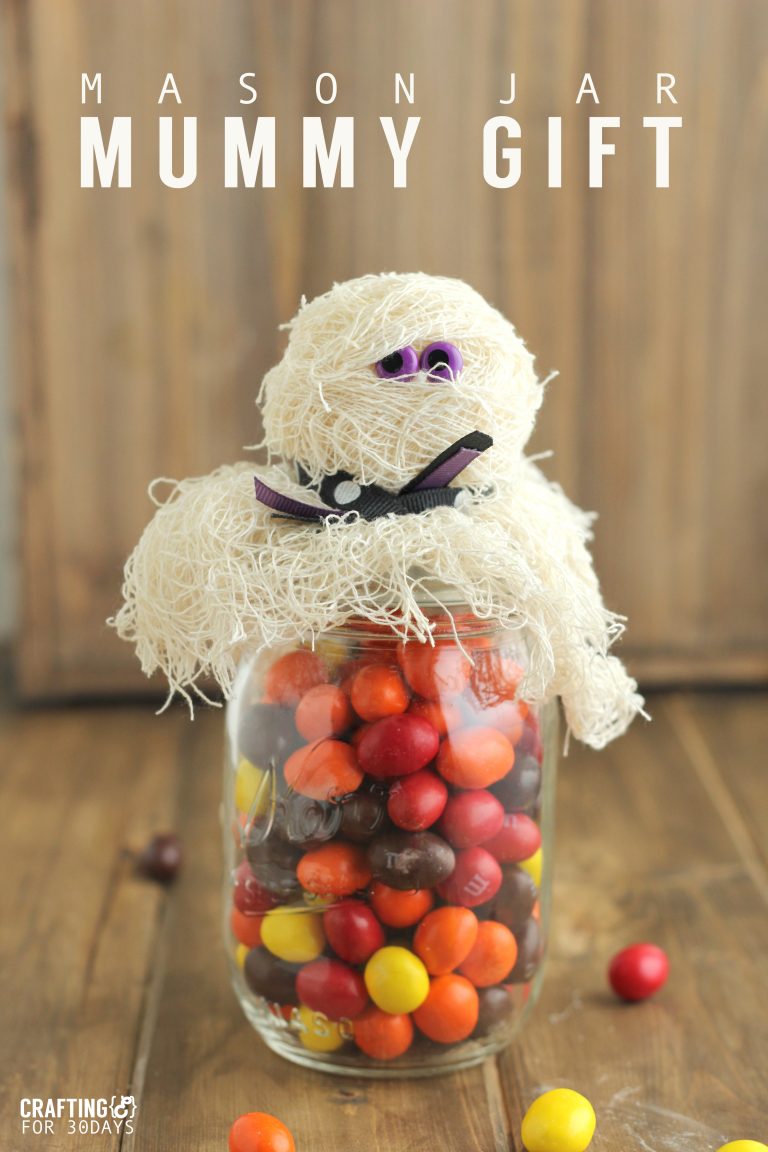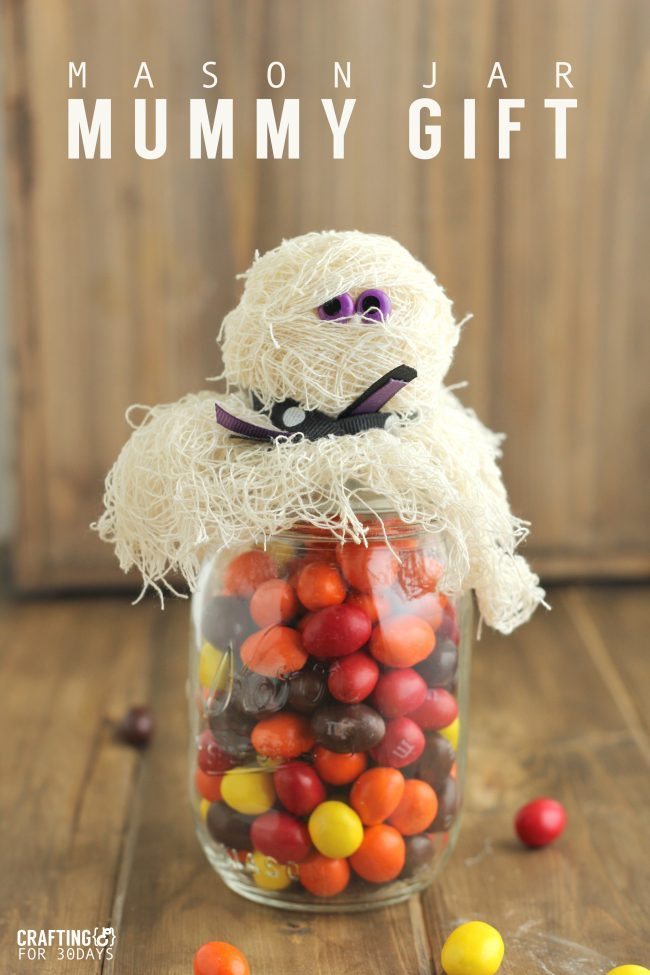 Presenting the Mummy Mason Jar. Even if you may think Mason Jars are overused, I'm almost positive you've never seen anything like this before. This mason jar is the perfect container to fill with some fall or Halloween goodies.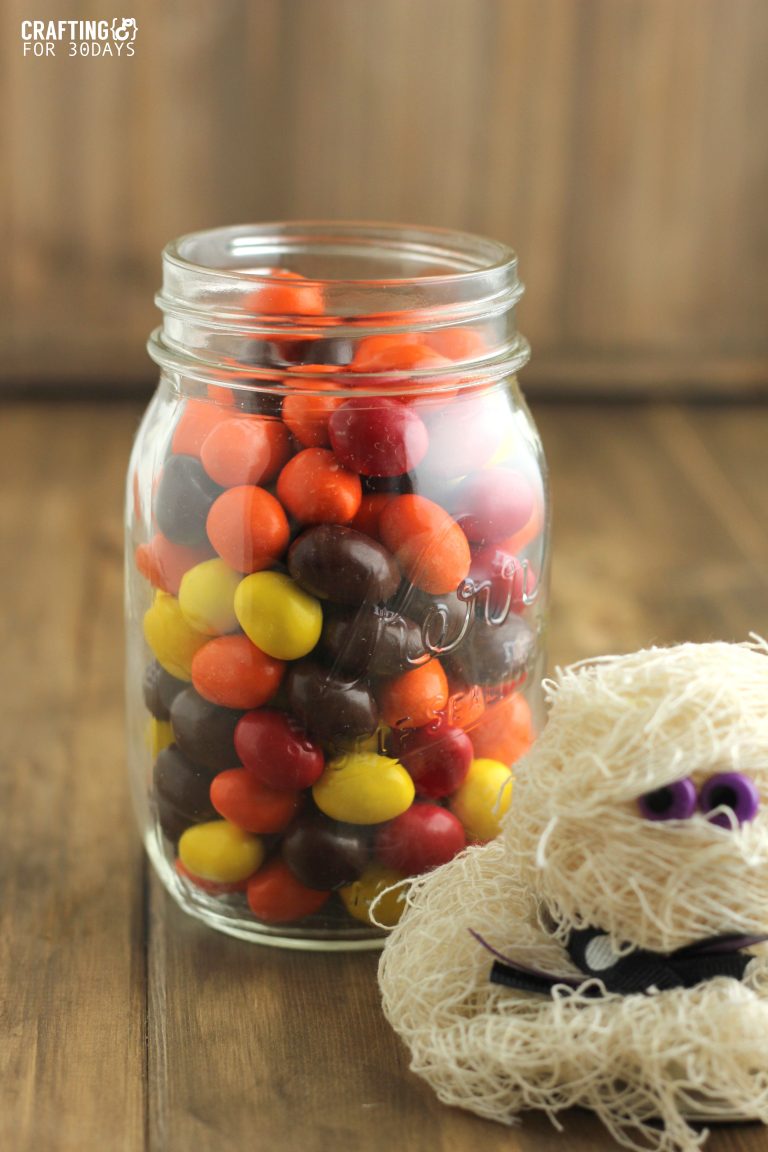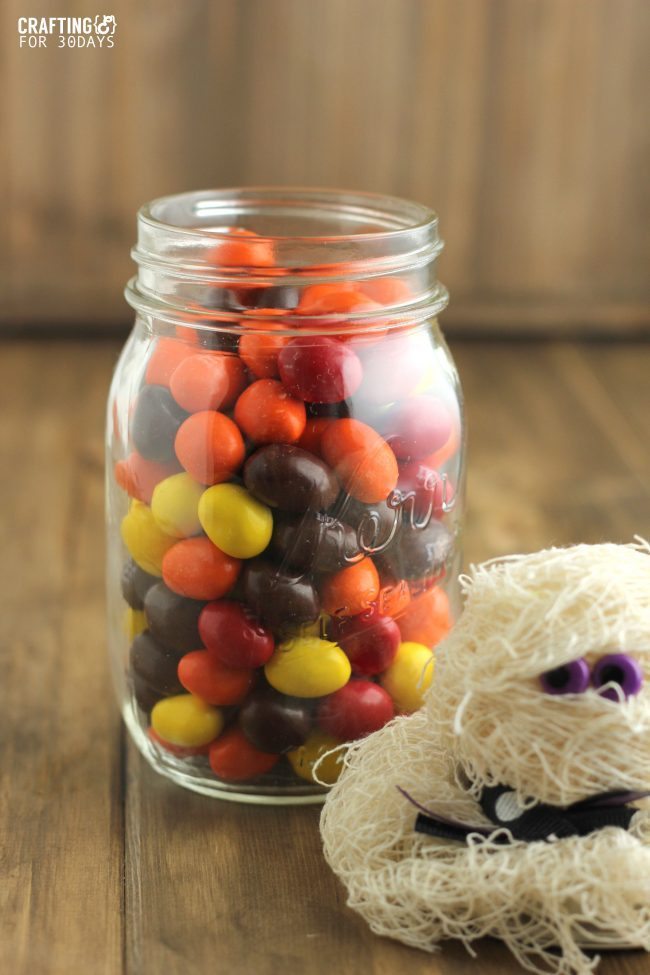 In my case, I filled the jar with some fall colored M&M's. Personally, I'd be totally fine with just receiving a bag full of M&M's, but this Mummy Mason Jar makes the gift a little more special.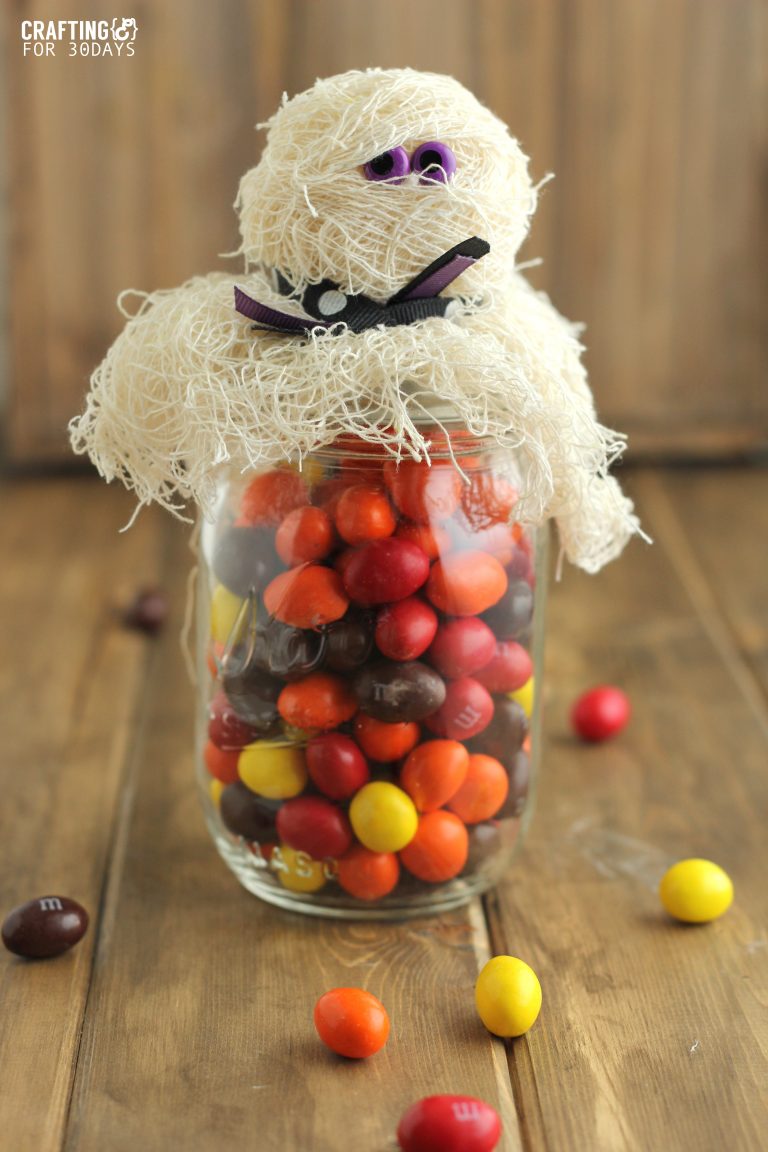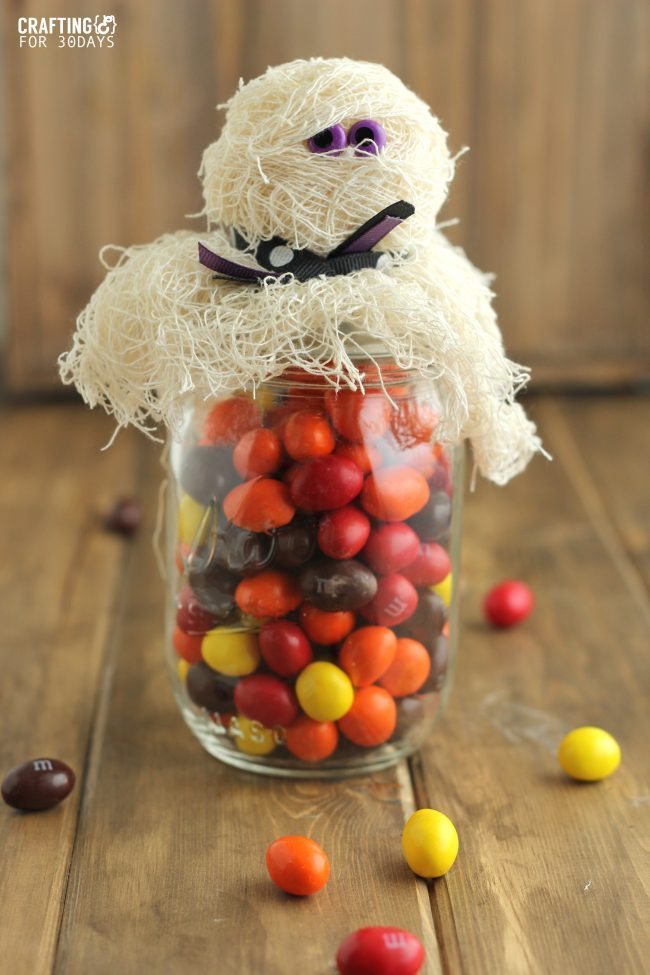 Another great thing is that creating the mummy head on top of the Mason Jar is really simple and easy to make. In just a few steps you can have an adorable Fall/Halloween gift to give.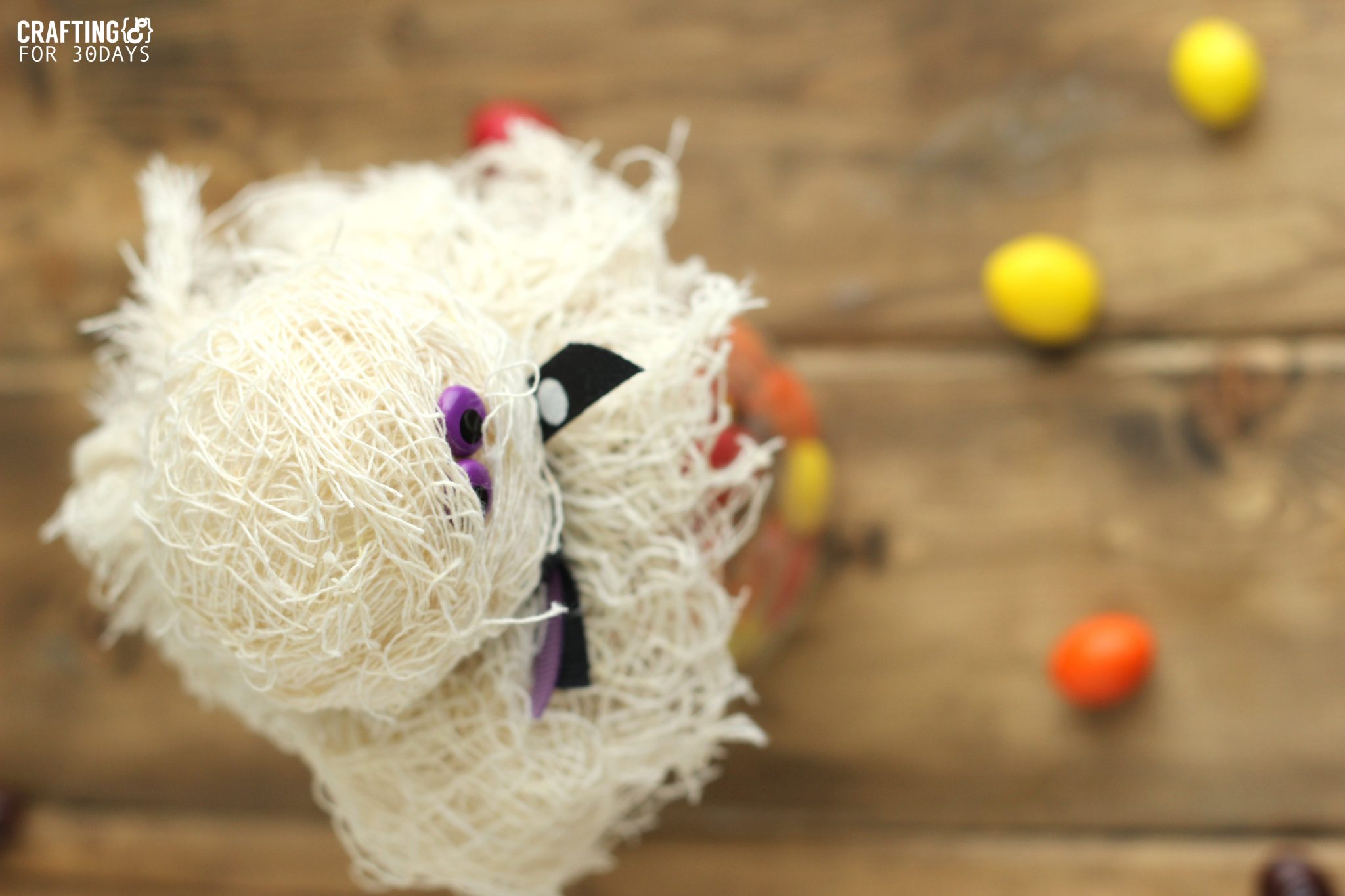 Now finally, the part you've all been waiting for… the actual tutorial!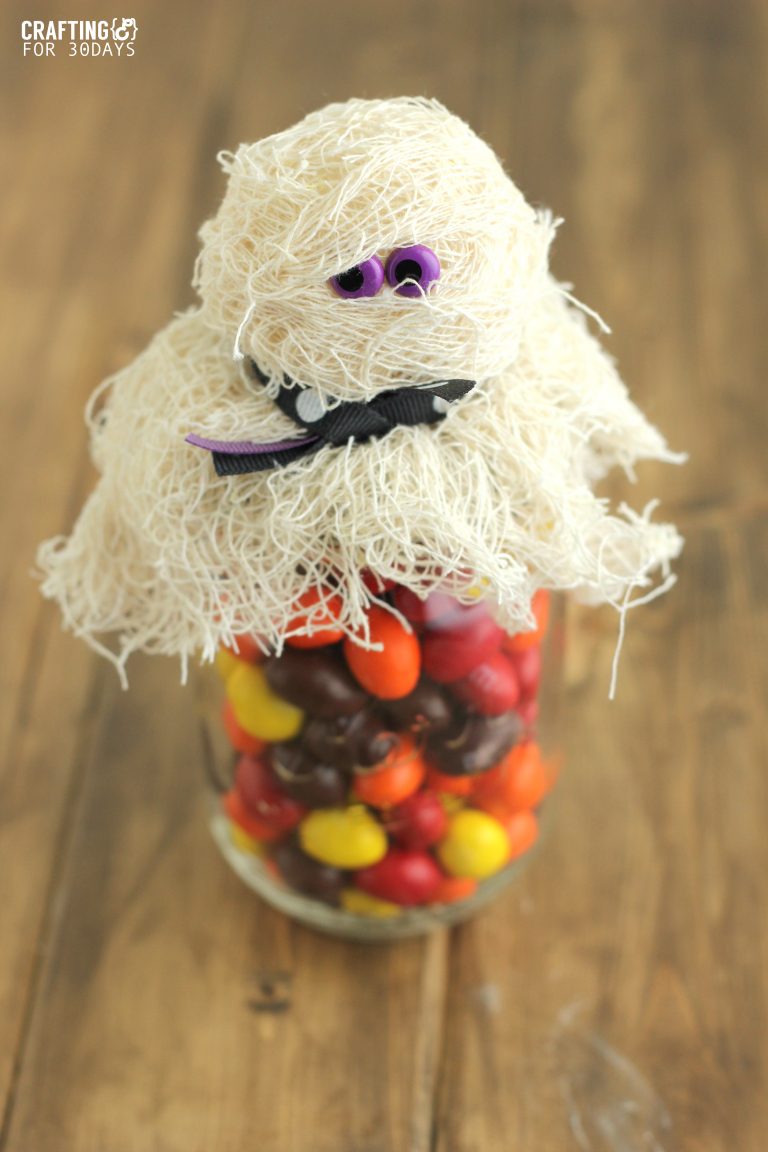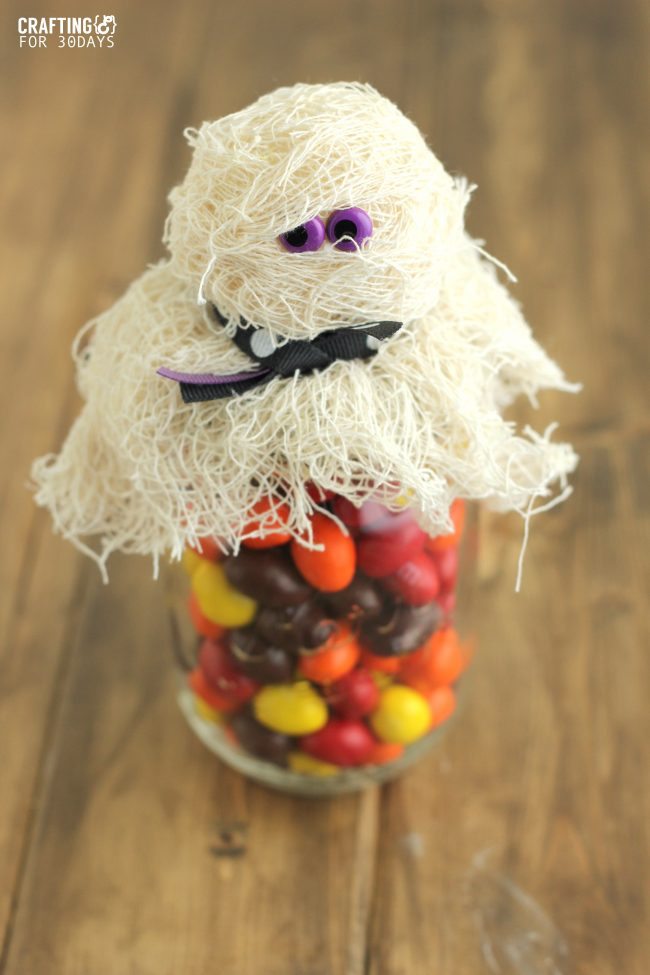 MATERIALS:
2  8″ squares of cheese cloth
8 pieces of 1″x6″ pieces of cheese cloth
2″ styrofoam ball
Mason Jar
Hot glue
Googly Eyes
Ribbon
Candy to fill the jar
DIRECTIONS:
Wrap the 8″ squares of cheesecloth around the styrofoam ball.
Hot glue the 2 pieces of the Mason Jar lid together.
Hot glue the styrofoam ball covered in cheesecloth to the lid of the Mason Jar
Wrap the 1″x6″ strips of cheesecloth around the cheesecloth covered styrofoam so it looks like a mummy.
Hot glue googly eyes onto the head of the mummy as desired
Tie a piece of ribbon around the mummy's neck
Fill the jar with candy… and you're done!