Have you heard of a dinner co-op before?  It's a simple idea with a little effort will make your life easier.  Ready to start?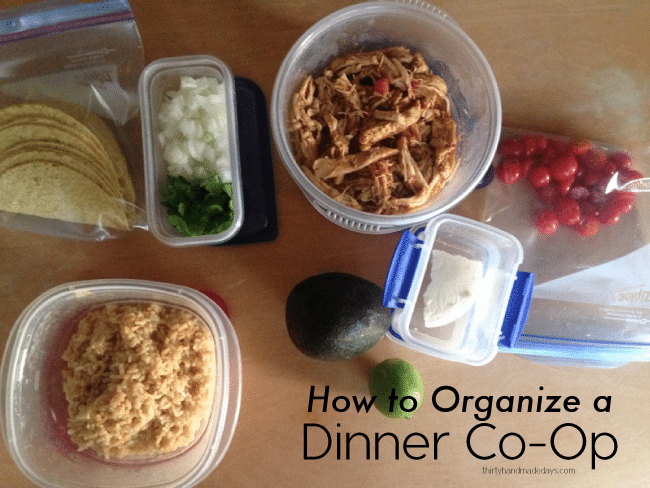 I'm always looking for ways to have my home run smoother.  I've tried lots of things over the years and some have worked really well while others haven't.  I'm in the stage of busy big(ish) kids – running around every afternoon and evening.  But my sister, Jessica, who has four little kids isn't.  I mentioned her last week in my babysitting co-op post and today I'm going to share what she's up to with her friends.  She set up a dinner co-op and she LOVES it.  I've heard of other friends who did this in the past and they had the best experiences.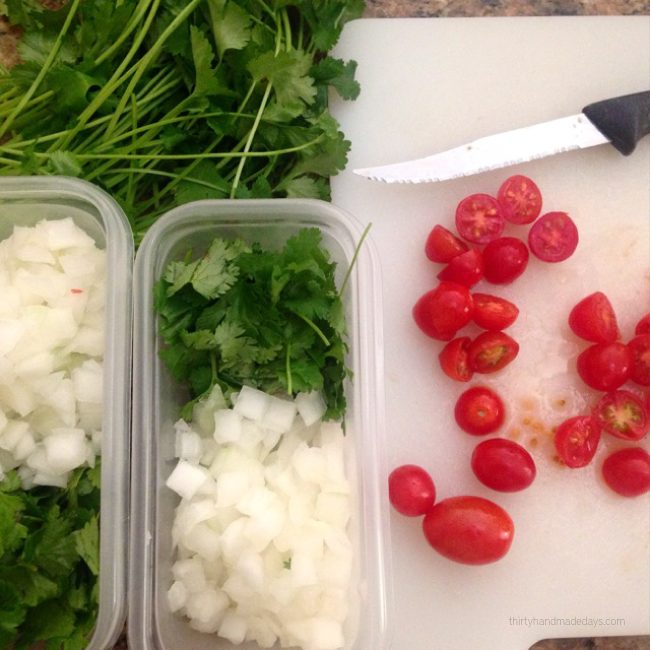 So what is a dinner co-op?
There are lots of ways to run one but this is how Jess and her friends have set it up.
–You find 2-3 friends who have similar taste in food, similar ages and size of family and people you are comfortable with.  
She has found that the easiest way is to have each person in the group to pick a day and cook for all the families on that day.  You would simply double or triple the recipe that you are making for dinner and deliver it to the other families.
–She lives close to the other two families and has found this to be helpful.
You obviously don't want to be spread far apart or it will take too long to get meals to each other.
– Keep a budget of $20 per family, sometimes it's less than that.
This can be decided amongst the group.  That $20 per family includes a main dish with one simple side dish.  If the budget allows or they are making something really simple, you can add a dessert or whatever you'd like.  But the important thing is to decide all of this upfront.
–Have a delivery time
They have set their delivery time at 6pm but again, this is something that needs to be discussed by the group.
-Use a Google Calendar (or something similar) to plan dinners
They don't want to overlap dinners so by filling in a week to two ahead, everyone knows what the other families are cooking.
-Communication really is key to making this work
In order to set things up right, you really need to meet ahead of time and go over rules and parameters.  You can discuss which days would work best, what your family's likes/dislikes and allergies are, etc.   Jess and her friends also text each other to talk about what they are making, if any changes come up.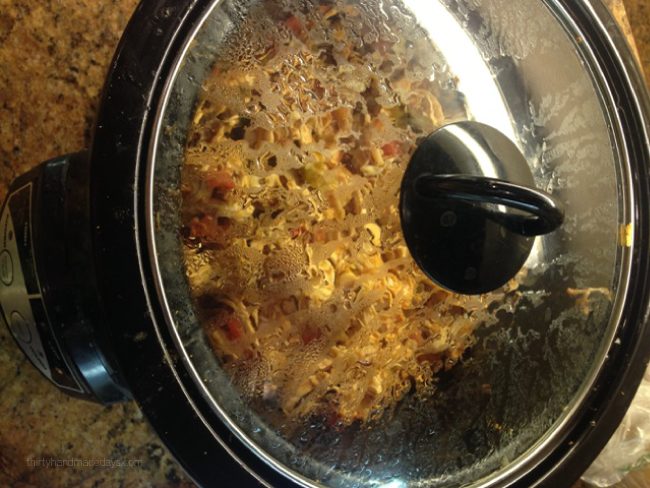 In their group, Jess and her friends stock up on containers when they are on sale.  They send them back and forth knowing that they will get theirs back in the mix sometimes.  Unless they use each others slow cookers or big dishes, then they mark them and get them returned right away.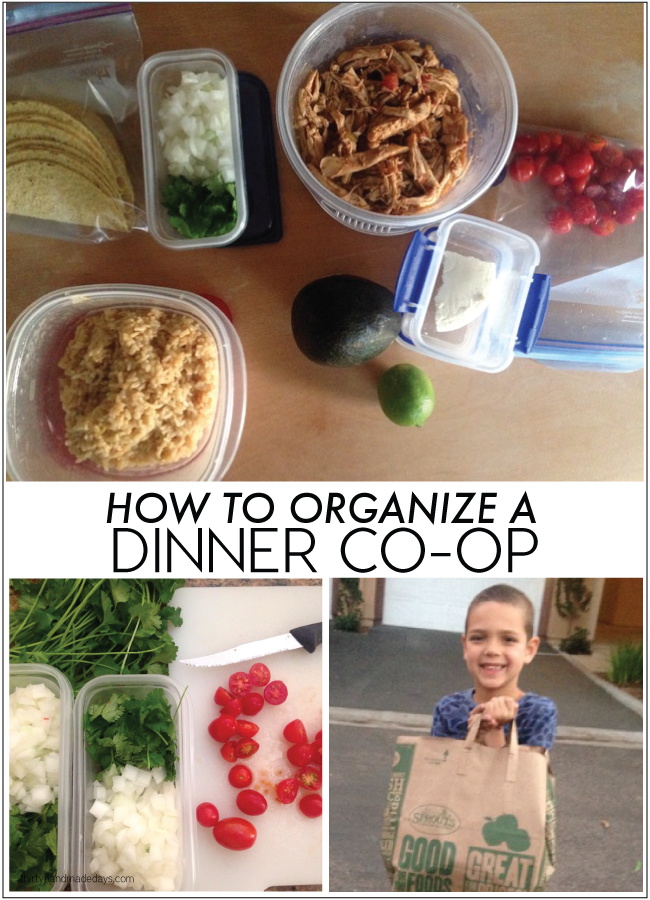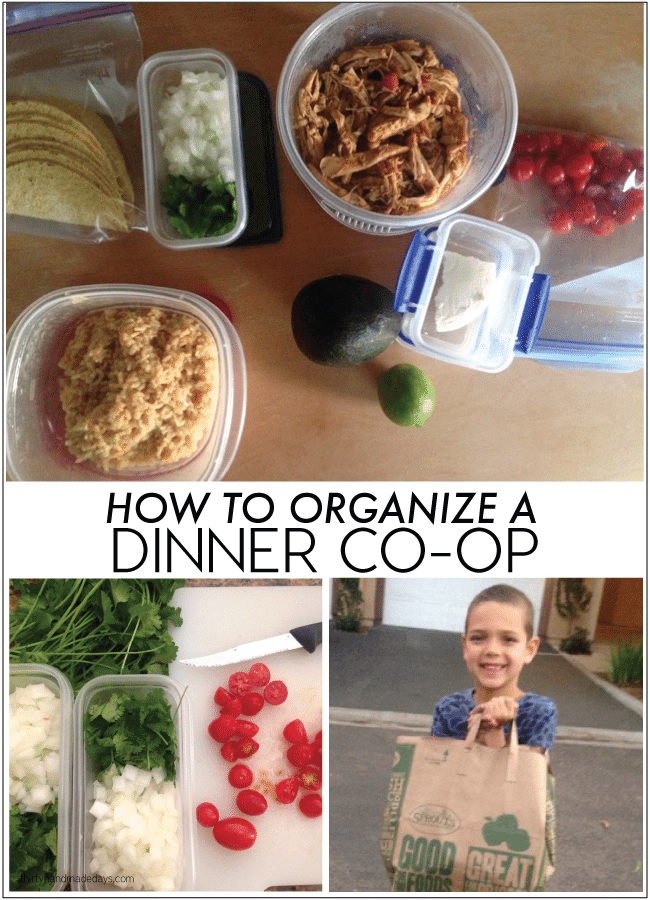 The benefits of doing a co-op?
Like I mentioned, Jessica LOVES being in a dinner co-op.   She says that it takes the stress off her for 2 nights a week and then they also have leftovers.  She has two people telling her how great her food is and other women appreciating what she does.  Mom's don't always get a pat on the back for all the endless dinners so it's nice to hear from someone else that they like what you're doing!!  There is almost always leftovers for lunch.  And she says that the mental weight of not having to cook every night is worth it's weight in gold.

So… have you done a dinner co-op?  Have any extra tips to share?