Back when Josh and I were dating he spoiled me with all kinds of fun gifts.  We went out to eat all of the time, he'd surprise me with cute presents just because and I took it all in.  It didn't occur to me then that he is more of a spender and I am more of a saver but that's become clear over the 18 years we've been together.   It's made for some heated debates about which is side is right (hint- both).  But there are ways that we can work together, even though we handle money differently.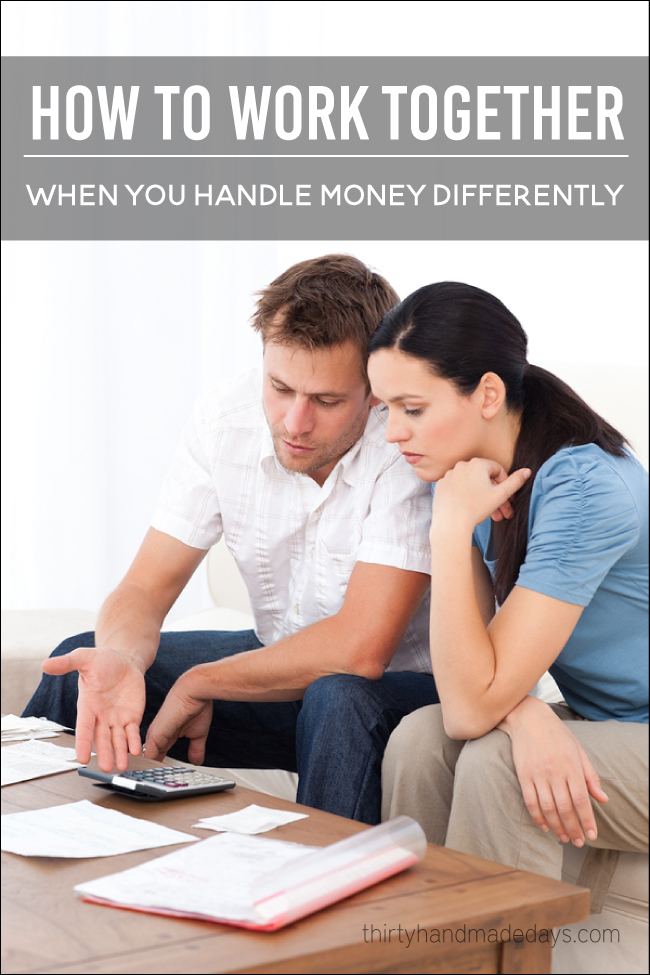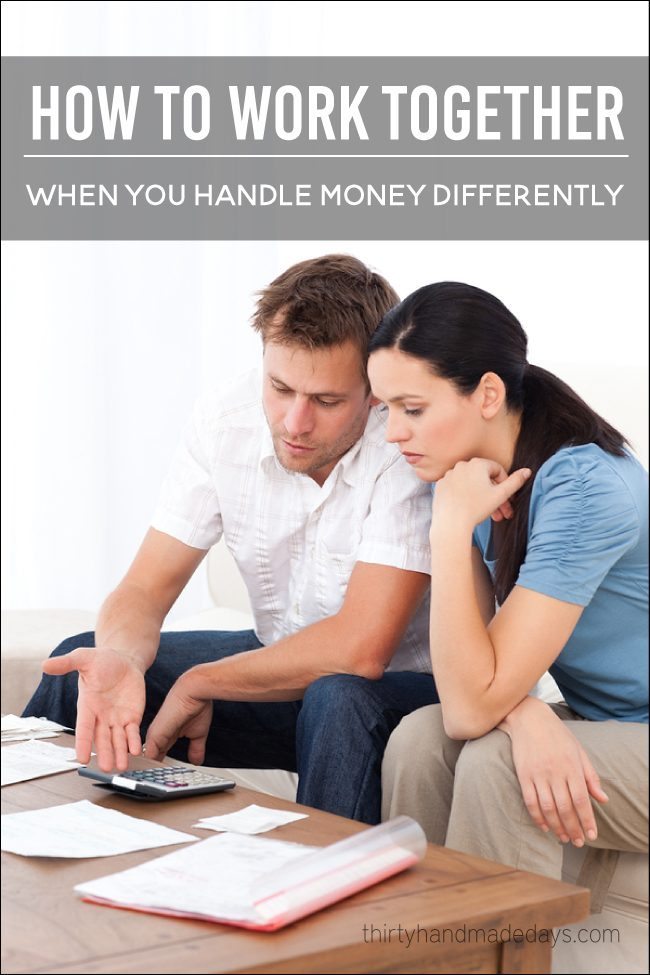 If he reads this, he might say that I'm not a total saver.  I buy things on sale but I buy too much sometimes.  He doesn't buy all of the time but when does, he doesn't scrimp.  He goes for the whole enchilada.   Our styles of spending are very different.  I'm sure it has something to do with the way we were raised and/or our families view of money.
Part of the challenge is that for a very long time, Josh was the sole breadwinner in our family.  He worked outside of our home while I was a stay at home mom.  I wasn't bringing any money into our home (though I definitely think my contribution was of value) so it caused some friction between us if I talked about how he shouldn't spend money on something.  This can be a very tricky, sticking point in marriage.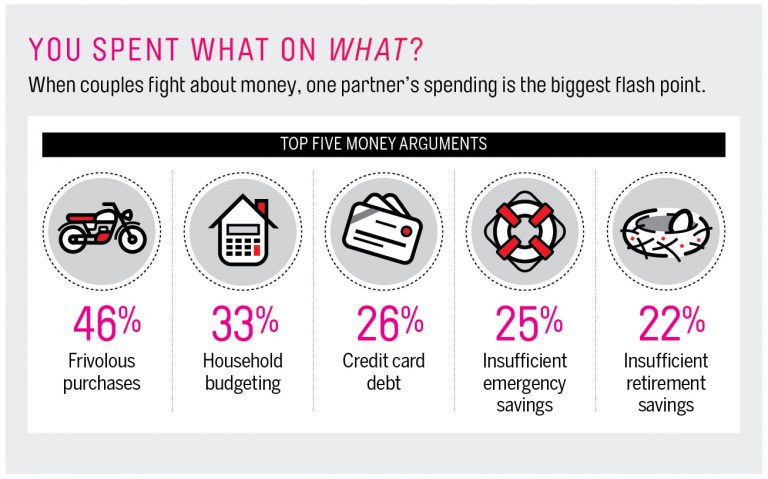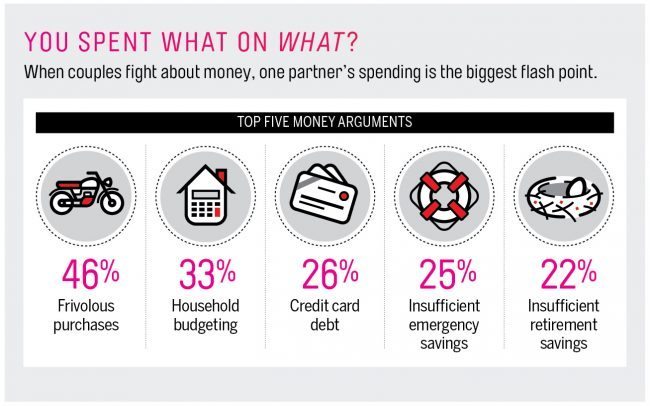 Image courtesy of Money
In a
Money article
it said that 70% of couples fight about money – more than fights about chores, how much time they spend together, sex, what to eat for dinner, etc.  70% is high!  So what can we do about that?  How do we combat the money issues?
Communication is key.  
I know, it seems obvious but some of the biggest issues are because of lack of communication.  If you have different spending styles have you ever just sad down and talked it out?  Not when you are in the middle of a fight — take the time when things are good to hash it out.  You might find out something new about WHY your partner spends the way he/she does.  Or how to help instead of fight.
Compromise, compromise, compromise.
I hate to admit that I could use some real work on this one but compromise isn't my strong suit.   However, I know that it is vital not just about money issues but about making a marriage work in general.  The key is finding where to compromise – looking at the big picture and setting goals can help with that.  If your spouse is spending money on little things, set limits TOGETHER.  Figure out what is really important and
Set goals together.
It takes a little perspective and looking into the future to help figure out how to spend money now.  If you sit down together and make a budget, you can see how you are going to get there.  Make sure to talk about the big stuff and the little stuff.  That way you can both be happy with where you are going.
Find a balance.
Up above I mentioned that there isn't a wrong or a right necessarily when it comes to money.  A spender will say that he or she is living life to the fullest and in the moment while a saver might say that he or she is planning for the future.  The best case scenario is to find a good balance, a happy medium where both people feel heard and understood.
Simple actions to take to come together:
Set up a separate account for fun money or withdraw cash for extras for the spender.  (or for both people – just depends on what you are comfortable with)
Print out a Budget Binder and take a good look into where you stand right this minute.
Start a 1 year savings challenge to help the saver feel secure.
Take a look at your credit and figure out how to get into the 750+ credit club to work on a goal together.
Check out all of my budgeting posts
If you have a spender and a saver in your relationship — how do you handle it?  What tips do you have to share?