A perfect way to get your kids to eat more vegetables, this kids printable vegetable checklist will make life easier!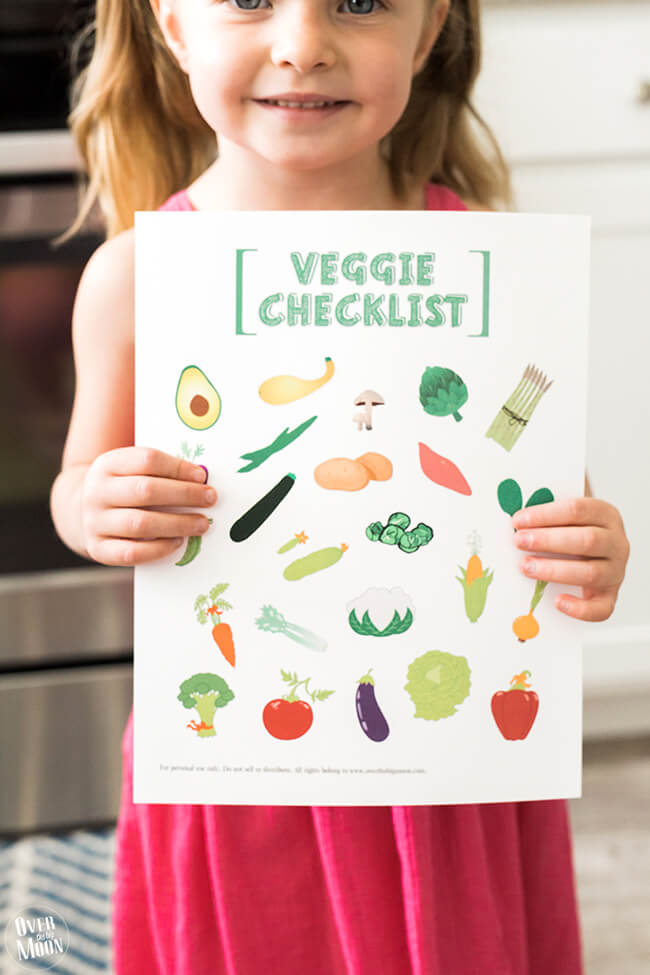 Today I'm excited to share with you a fun Kids Vegetable Checklist that I created in hopes to get my bird-eating daughter to eat a little bit better!

Hey friends! I'm Pam from www.overthebigmoon.com! On Over the Big Moon I love to share what's going on in my crazy home – whether that is a DIY, printable I created, a favorite recipe or kids craft! I'm all about sharing all phases of our life! I'd love for you to check me out on Instagram, Facebook or Pinterest!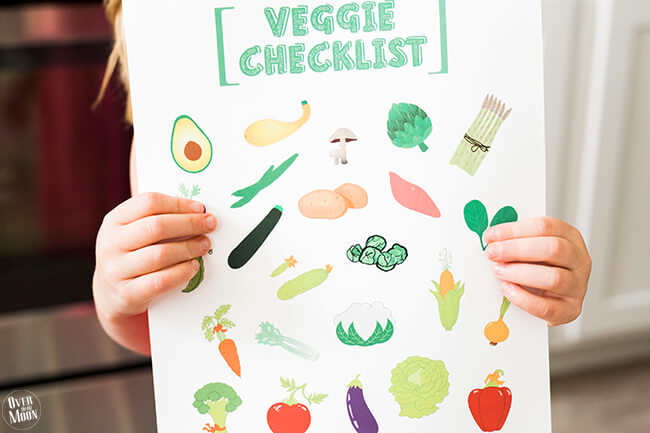 Spring sports really didn't help my dinner routine, but when I do cook, I always include a vegetable. Problem is 2 of my 3 kids tend to fight me on the "new" vegetables! In the past we've really only ate a few vegetables on a regular basis – corn and asparagus. When I would make something different the kids would automatically swear to me that they HATED it! It made me so sad that the other 75%+ of vegetables my kids truly believed they didn't like them. I knew it was my fault for not having them try more younger!
So, I came up with the idea of making a Kids Vegetable Checklist that my kids would mark off as they tried different vegetables! This will be especially fun as I'm growing quite a few new things in my garden this year! But even the ones that I'm not growing, the kids think it's pretty fun to go to the store and buy something off the list! My 4 and 7 year old are LOVING this! My almost 9 year old is sort of playing along. haha!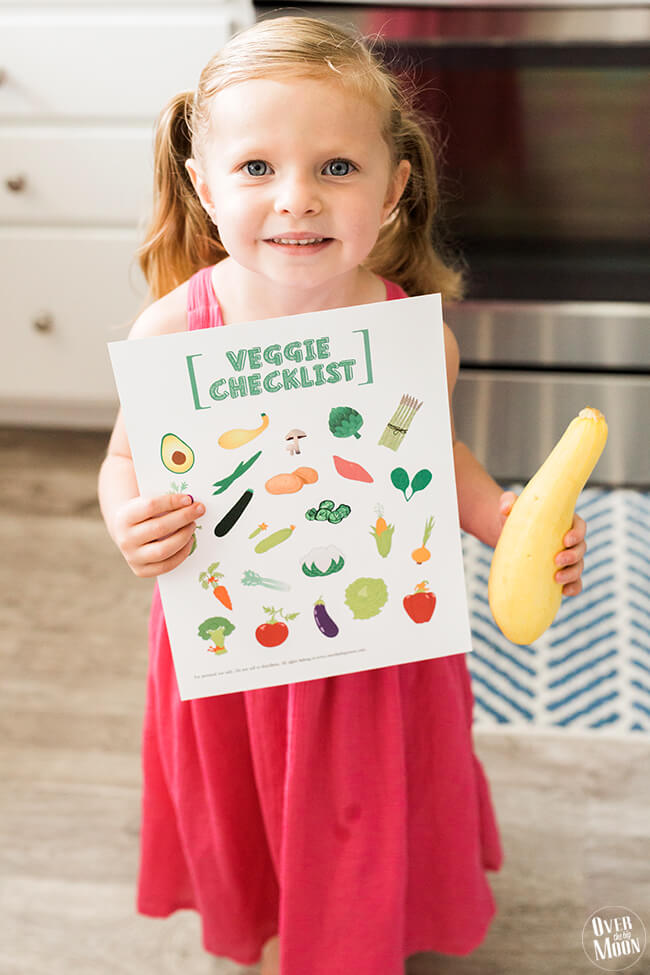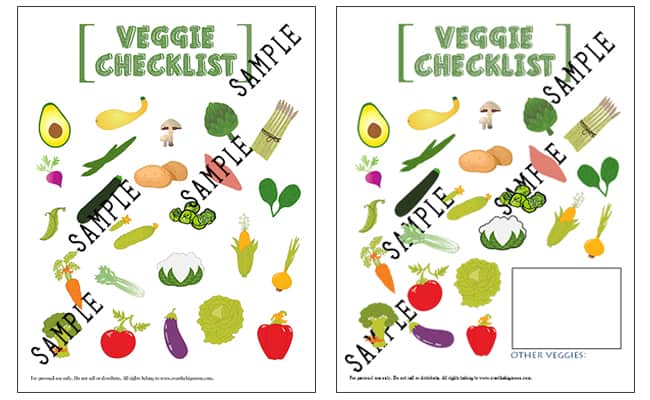 Here is a list of the vegetables that I've included on it:
Artichoke
Asparagus
Avocado
Beet
Broccoli
Brussels Sprouts
Carrot
Cauliflower
Celery
Corn
Cucumber
Eggplant
Green Beans
Lettuce
Mushrooms
Onion
Peas
Peppers
Potato
Spinach
Squash
Sweet Potato
Tomato
Zucchini
I am aware that there are other vegetables, but I just chose the ones that are the most popular and can easily be found at any grocery store. So, there are 24 vegetables in total on the list! I did create a 2nd version of the printable, that includes an area at the bottom where you can write other vegetables in if you'd like.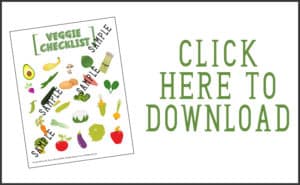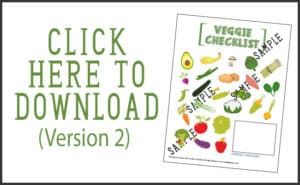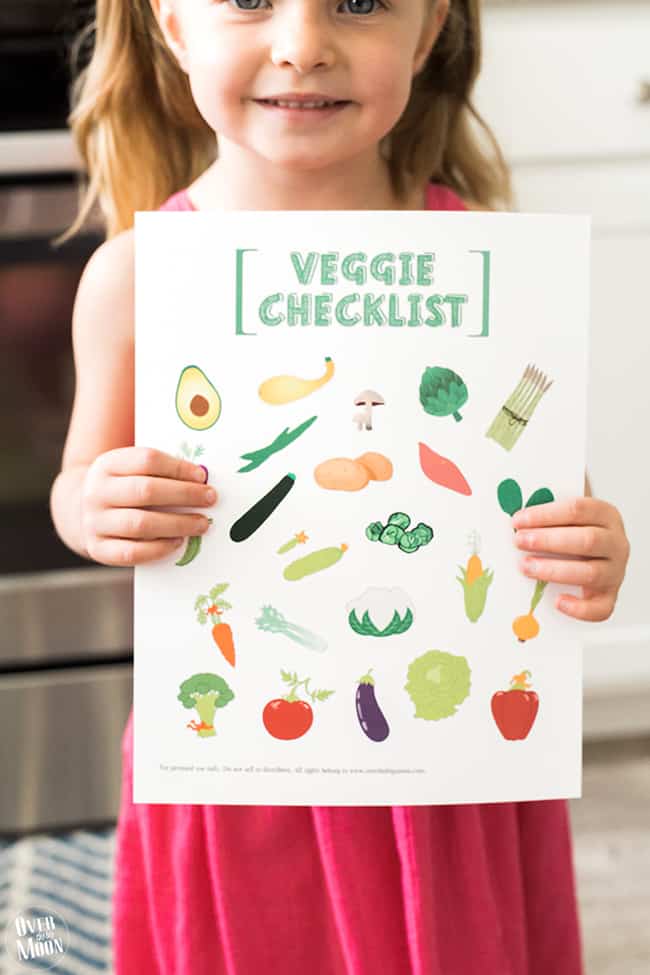 I hope you that this can help your family expand their taste buds too! If you liked this printable, make sure and check out a few others that our family loves!

Pizza Order Forms | Zoo Scavenger Hunt | Punchcard Bookmarks