So let's get real for a minute, shall we? I can cook. I can craft. I can make a mean batch of chocolate chip cookies. But my name is Mique and I have a laundry problem. Don't believe me? This is the current state of my laundry room: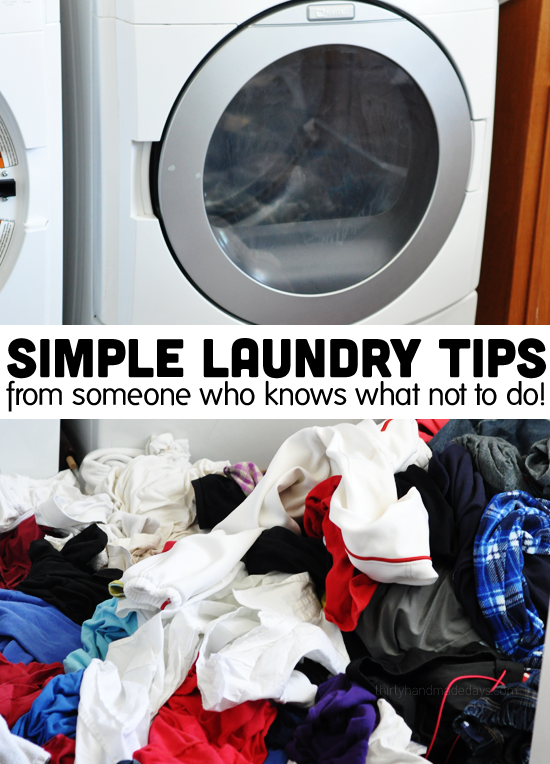 Feel better about your laundry situation? Thought so! I've been doing laundry for over fifteen years and I still haven't found what really works for me to stay on top of it. I get behind and then I get caught up. It's an vicious cycle. (yes, pun was intended) Working against me? Endless stained baseball uniforms and mismatched socks that go on for dayssssss.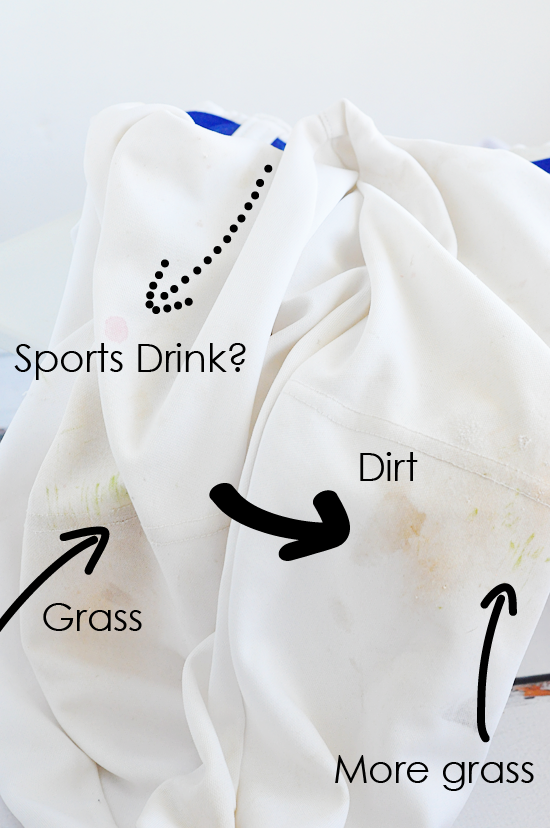 I love being a baseball mom. What I don't love are baseball belts and filthy baseball pants that are so hard to get sparkling white. Sigh. I have recently found a few things that DO work for me. These are tips for someone who knows what not to do (aka me):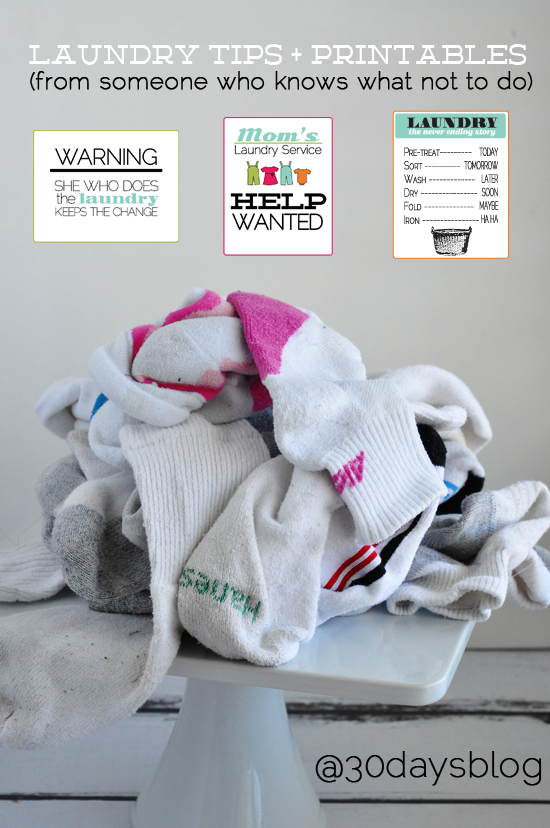 Pare down your clothes every six months. I've had a sentimental attachment to some of my kids clothes as they've grown older- so this has been tough for me. But over the last year I've given away bags and bags of clothes. I have a friend who suggests a certain amount per person in her house. For example: 4 pairs of shorts, 5 tshirts, 3 jeans, 10 pairs of socks, etc. Less clothes to start with means less clothes to wash.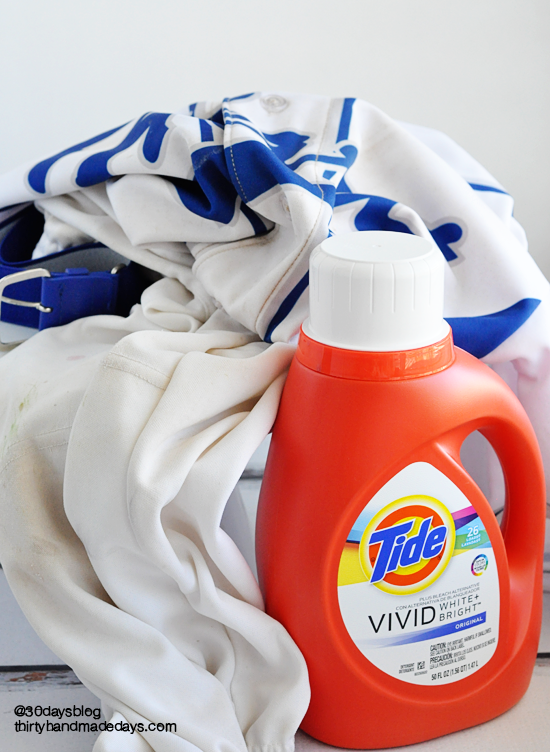 Find the perfect detergent and softener and stick with it. I recently tried out Tide Vivid White + Bright— I love the smell of this new kind of detergent (which is actually really important to me). I also LOVE that it gets my clothes incredibly clean. That sounds obvious but I've used other detergents that do not actually clean well. How frustrating!
Get laundry baskets for each person in your family instead of just in the bathrooms. Then comes the tricky party- train them to bring the laundry room. Tough, right? Seriously I think my kids would rather get their teeth pulled than follow through on laundry. Once you train them….put three baskets for lights, darks and whites in the laundry room to empty bedroom and bathroom baskets into.
Take the time to pre-treat, empty pockets, and turn clothes the way they should be(some need to be washed/dried inside out). Another obvious one, right? Well sometimes it's a feat just to get the clothes loaded, let alone pockets emptied and turned the right way. I also I didn't know a lot of pre-treatment tips until recently. Like- did you know that almost all stains need to be treated with WARM water? If water is too hot or too cold it will set the stain. Yah, no idea here. I assumed all stains needed hot water. Oopsey. Also- don't ever dry something that still has a stain on it- it just sets the stain. Oopsey take 2.
You know I couldn't share my laundry tips without some kind of printable. But this time I create three!! Print and frame them to brighten up your laundry room!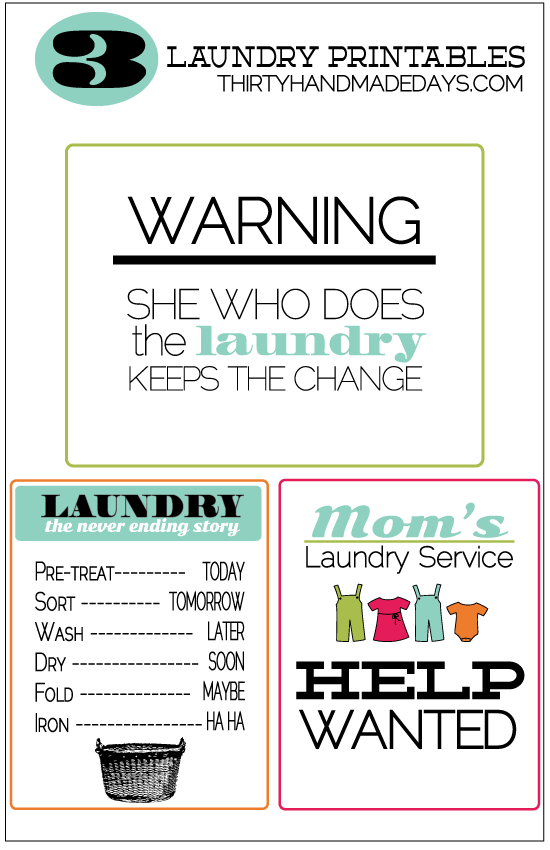 Download the 8×10 printables: She Who Does Laundry, the Never Ending Story and Mom's Laundry Service. As always, for 30days subscribers and personal use only. Thank you!
Let me know your favorite laundry tips!! Are you on top of your laundry? Leave me some of your best tricks.