I'm happy to have Rebecca here for Bake Craft Sew with these too cute mini canvas ornaments!


Make mini canvas Christmas tree ornaments as a beautiful reminder to focus on the little things this holidays season.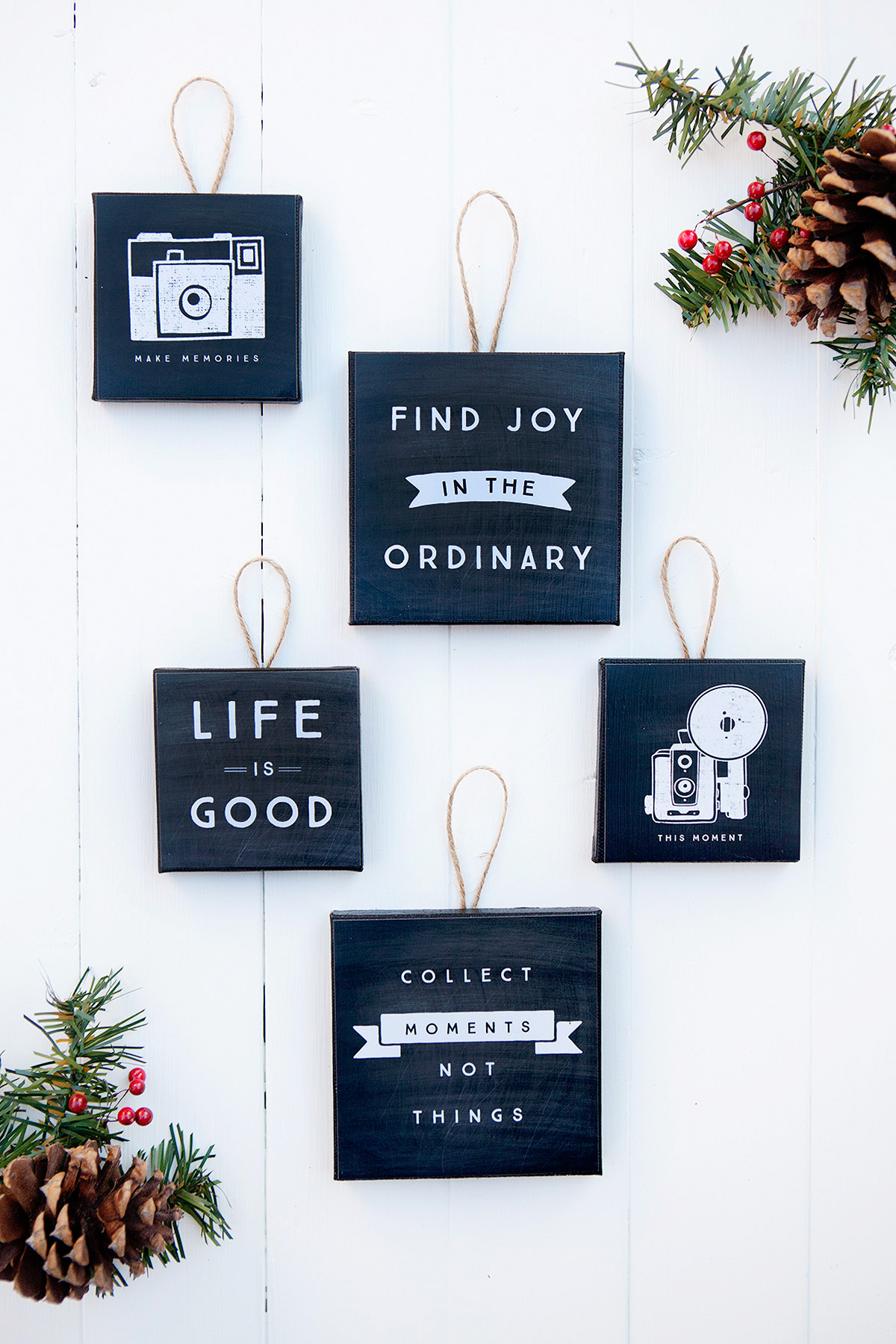 Hello everyone! I'm Rebecca from Simple as That and I'm so excited to be here sharing a simple handmade ornament idea with you as part of the Bake Craft Sew series.
I love crafting during the Christmas season but those crafts need to be super simple. Today I want to share these mini canvas ornaments with you. They're easy to make and serve as a beautiful reminder to focus on the little things this holidays season.
Collect Moments, Not Things this Holiday
For me, the holidays have taken on new meaning since our family's journey towards a simpler lifestyle started some 5 years ago.
I used to look for the holiday magic in a beautifully decorated home, in endless Christmas activities and presents, but now – all I want is a simpler holiday season.
Our tree last year was decorated with photos, keepsake ornaments and little reminders to focus on collecting moments, not things. I made these mini canvas ornaments and they have quickly become one of our favorites to hang on the tree.
Supplies: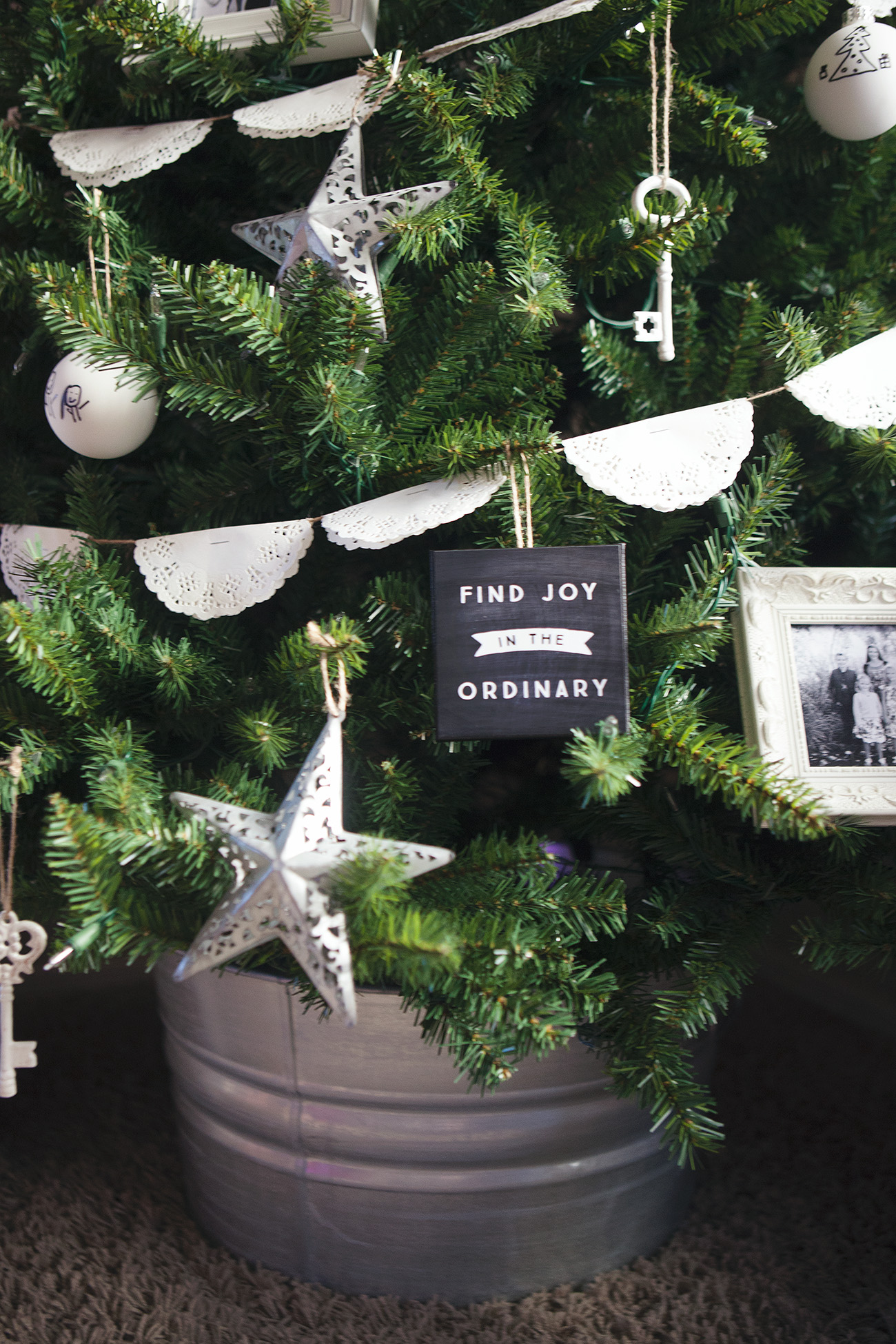 Instructions
First click here to download the mini canvas art. Next you will print your canvas art onto white card stock paper. Cut out all of the mini pieces of art work.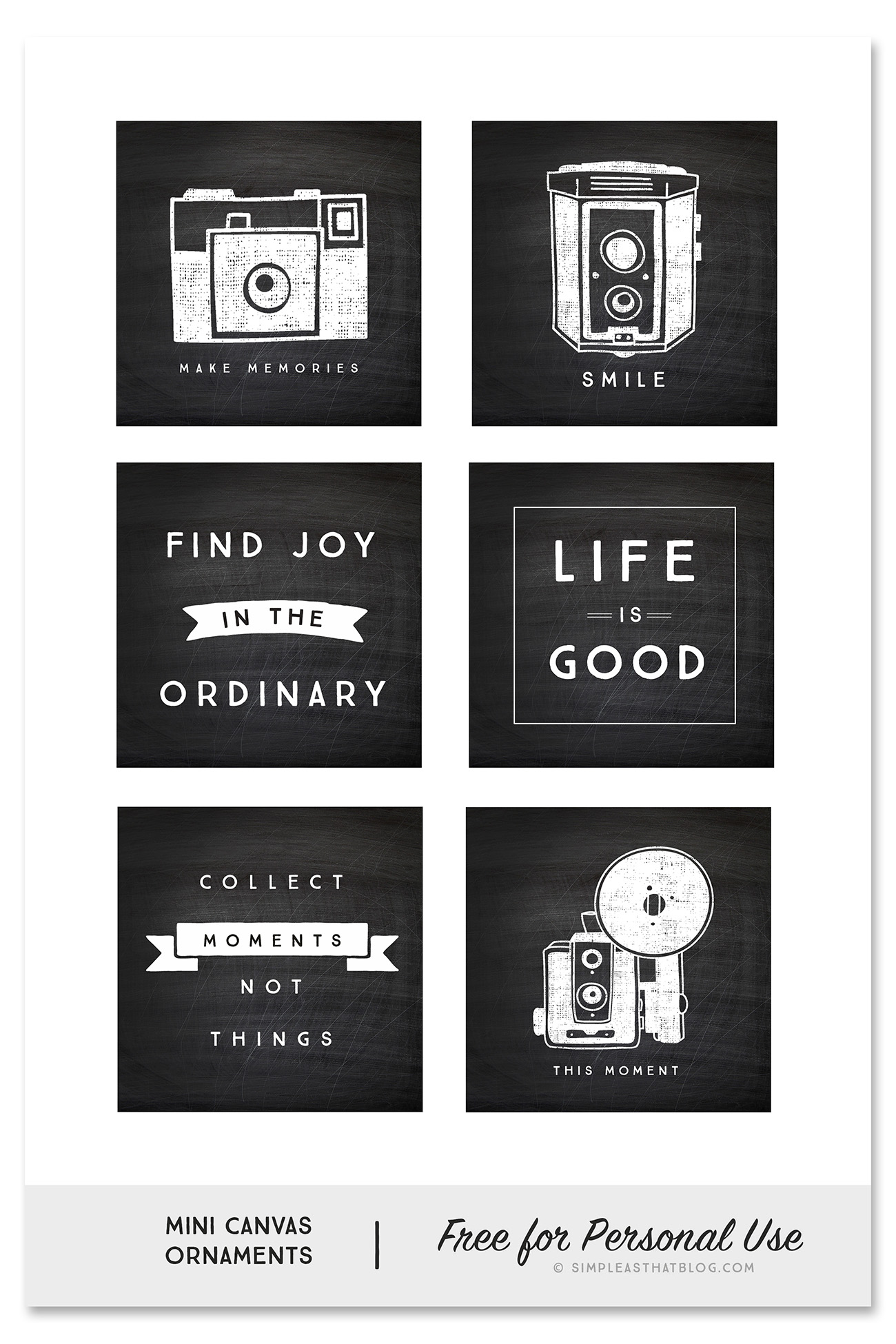 Now you are ready to put the art onto the canvas. If you're using black canvas no extra step is required. If you're using white canvas you'll need to paint the canvas black first.
When your canvas is ready you'll need the mod podge and your foam brush. First put a generous coat of mod podge on the surface of the mini canvas. Then coat the back of the canvas art. Place the canvas art on the canvas. Now apply a generous top coat of mod podge. Allow to dry completely.
The last step is to add some twine to the back of the canvas so you can hang it on your tree. Cut a small length of twine. Create a loop and with a hot glue gun attach to the back of the canvas.
Thank you so much for having me. I hope you enjoyed these easy to make tree ornaments and that you find more room for the things that matter most this Christmas!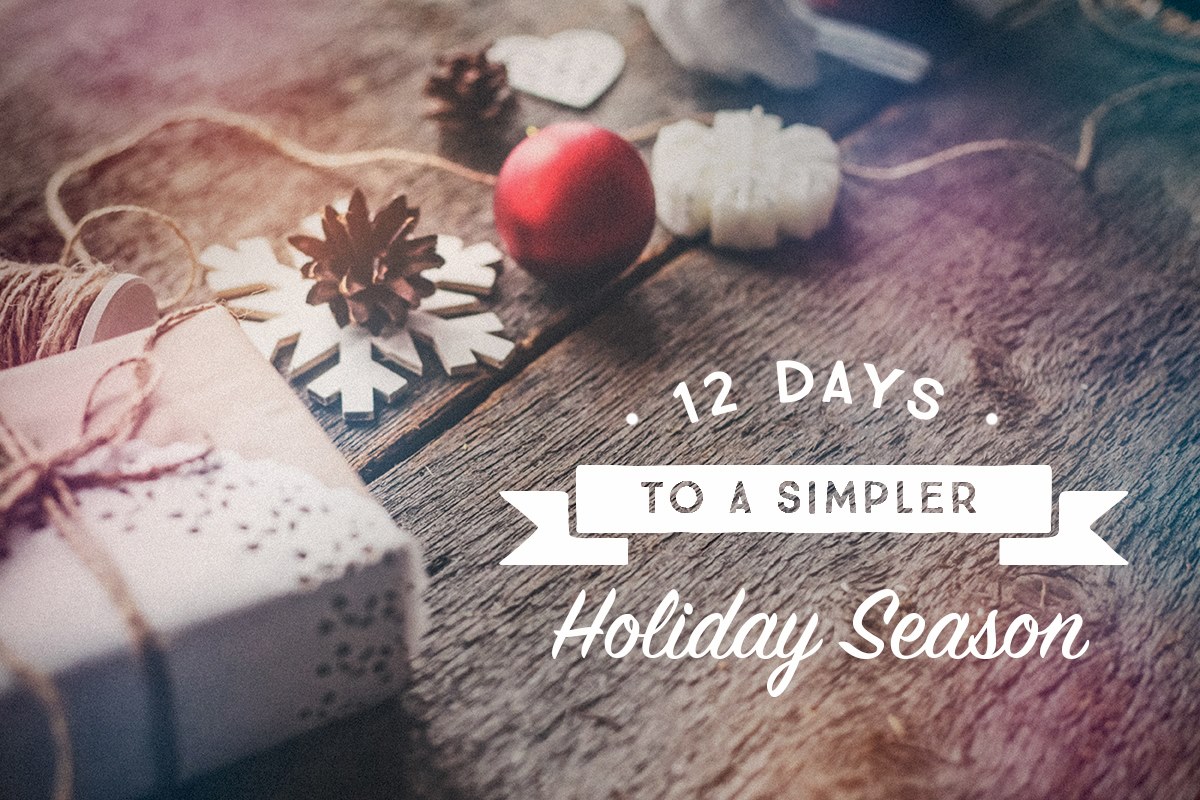 12 Days to a Simpler Holiday Season
Because I genuinely want you to find more awe and wonder (and less stress and overwhelm!) this December, I wrote a 12-day email course designed specifically for busy moms: 12 Days to a Simpler Holiday Season.
I would LOVE to have you join our community of women who are dedicated to re-making the holidays.
Let's learn together, plan together, and support each other.
Let's design a holiday season unlike any we've had since becoming moms!
If you enjoyed this post you might also like…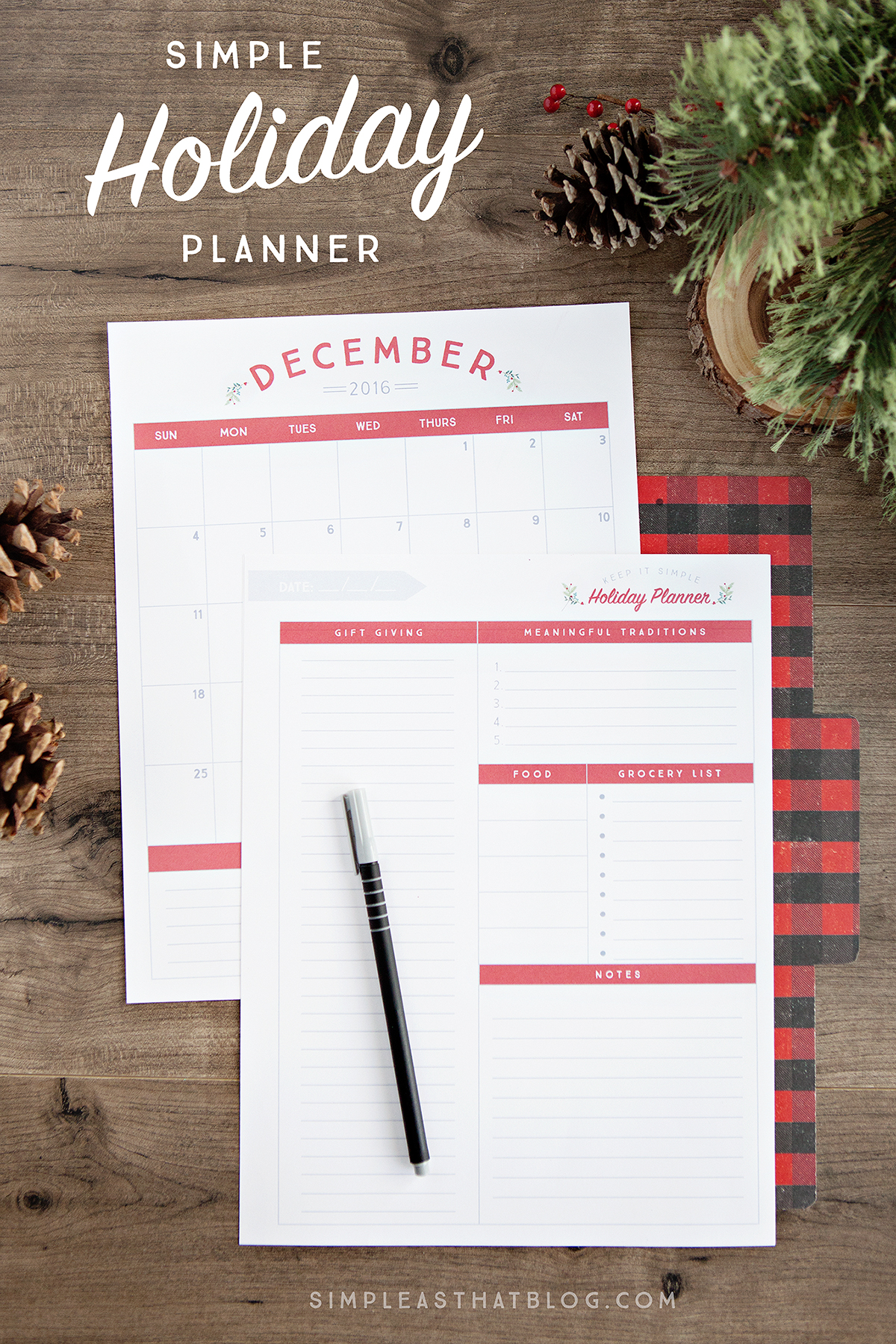 Buffalo Check Plaid Christmas Printables