Our school has a no food policy that makes it tricky for each holiday to bring "treats."  We can't bring food of any kind into the classroom.  So I'm constantly on the lookout for something fun and cute like this Non Candy Halloween Idea.   You can download these bookmarks below.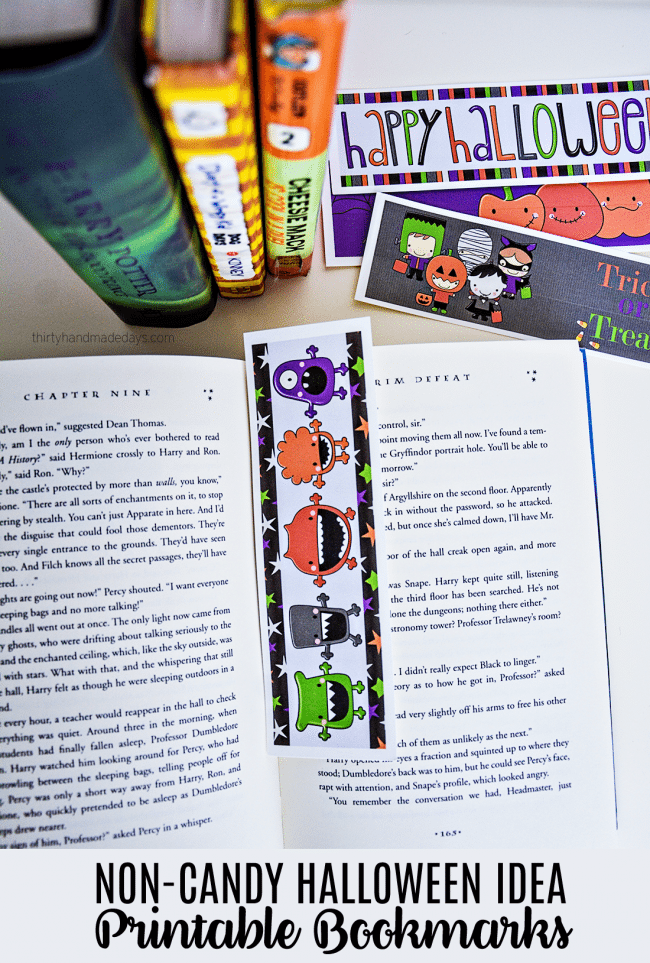 These are bright and colorful, perfect for any kid!  I also love that it encourages reading.  You can never have too much of that, right?  Check out some of my reading posts.  They are full of book recommendations and cool ways to encourage the love of books and reading.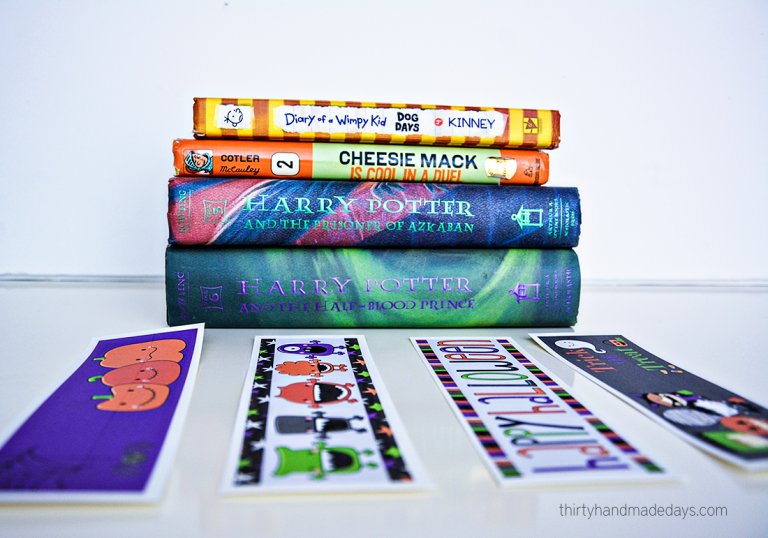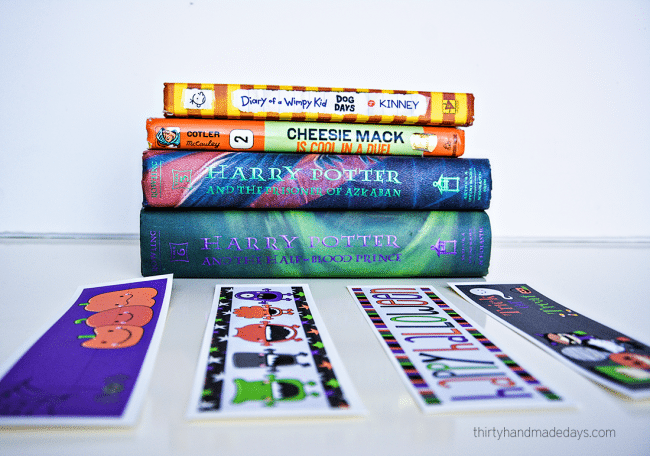 My 14 year old loooves to read and can often be found with her head in a book.  My 10 year old? Not so much.  The only books he really loves are Diary of a Wimpy Kid.  That's definitely not my idea of soul searching literature.  But I've talked to lots of friends about it and they pretty much all say the same thing – let them read what they love and they will learn to love reading in general.  So I'm going with it.  Maybe I'm just too old and tired to fight it anymore.. ;)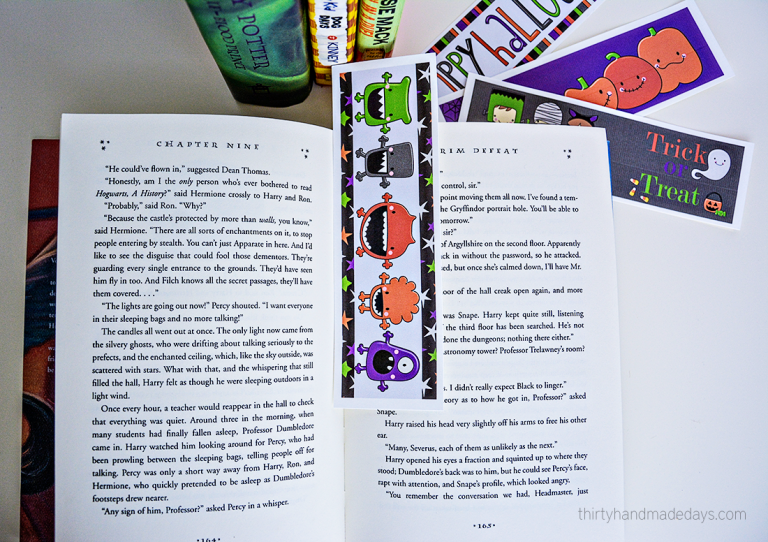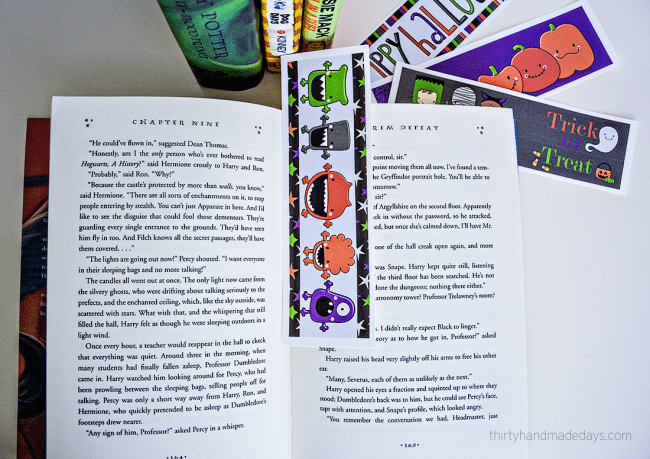 Simply download the bookmarks below and cut out.  You can have your kids sign them to their friends.  You can also get fancy and use a laminator (here's a laminator I recommend) to make them last longer.  Or download, cut and hand out and call it good.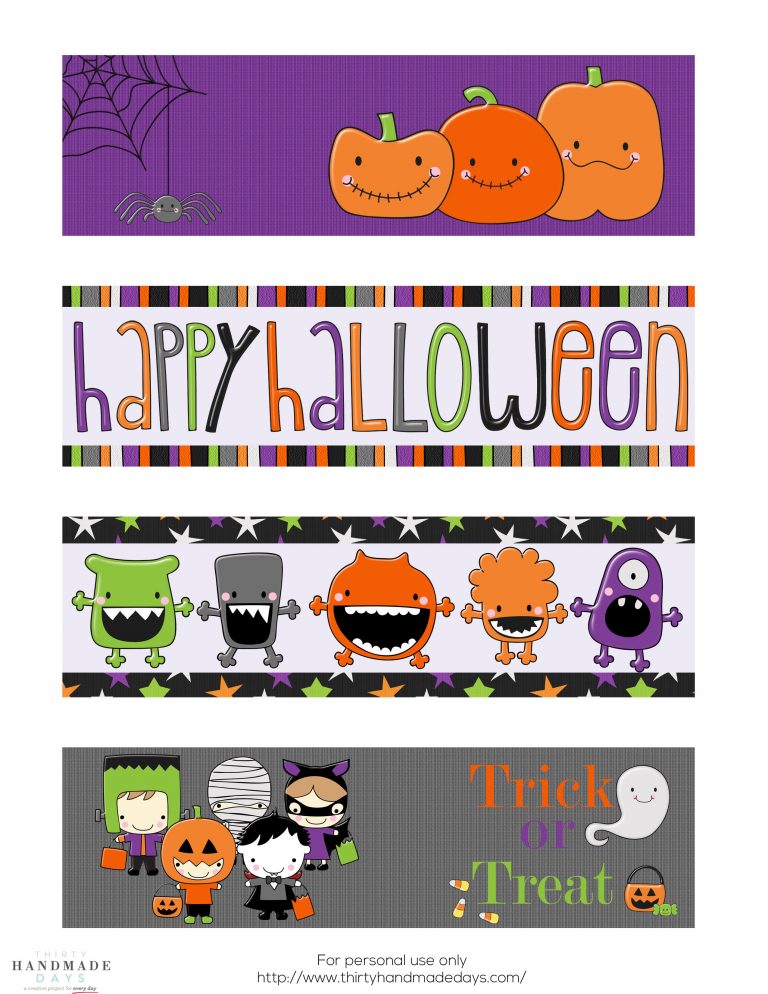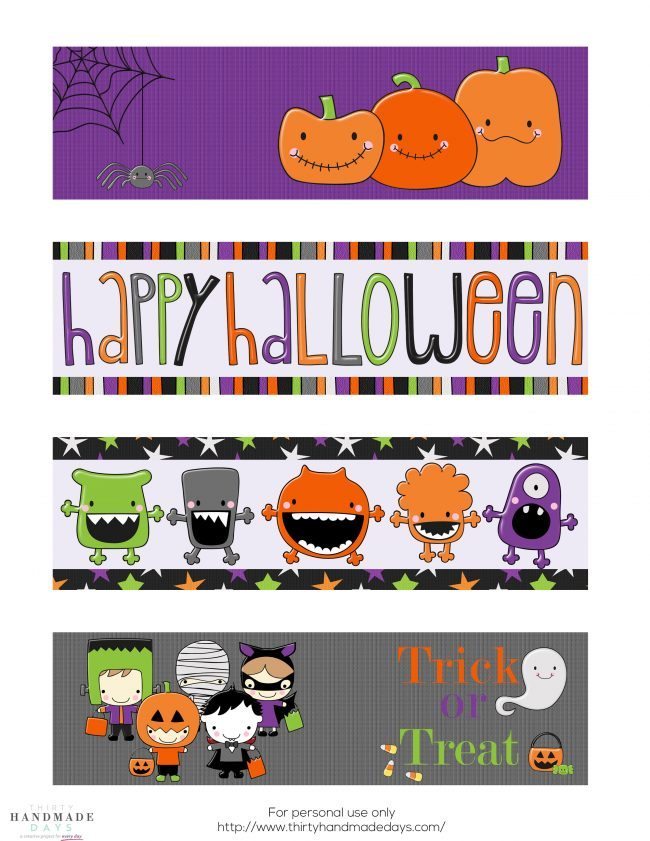 Download these Halloween bookmarks.  For personal use only.