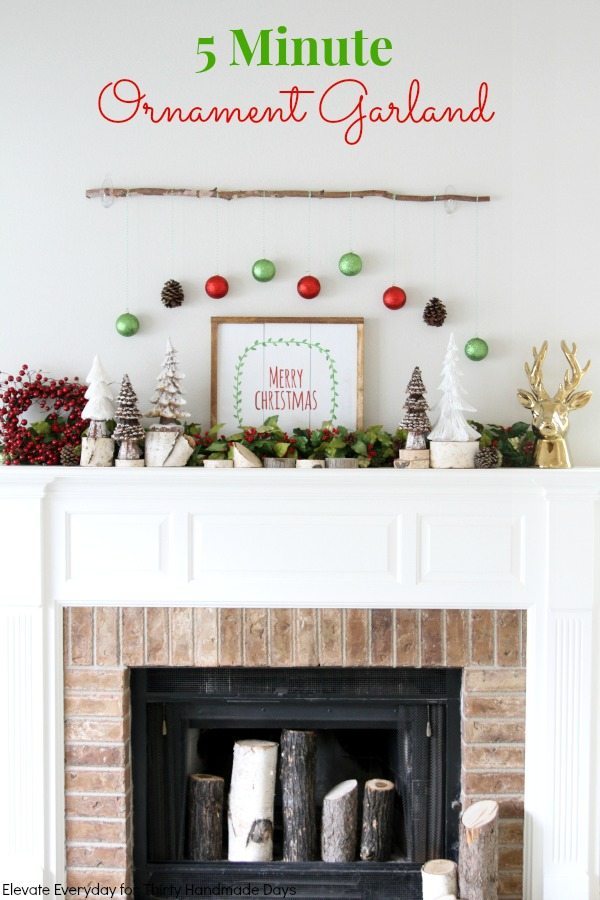 Hi there! I'm so excited to be here posting the easiest 5 minute ornament garland today! My name is Jen and I blog at Elevate Everyday. I'm at a stage of my life where I'm all about ease. The easier, the better.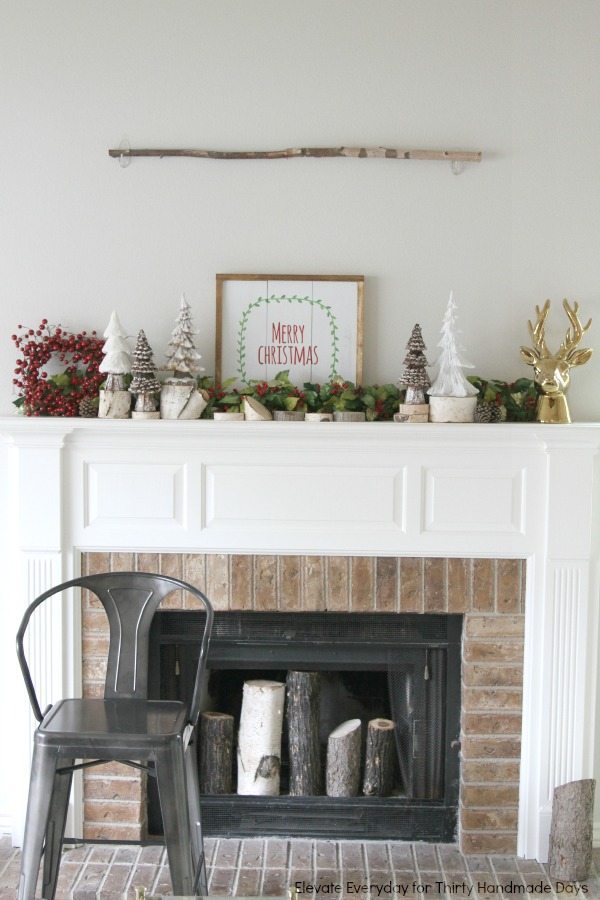 In our front room we have a super tall vaulted ceiling and I had my mantle set, but it looked short and wide. It needed a little bit of height so I decided to hang some ornaments & pinecones from a branch. My husband was not one bit amused that I bought branches from Hobby Lobby since we have trees in our backyard, but I had a color that I was hoping for and I needed it to be somewhat straight. Plus, it's snowing outside so unless he so kindly cut me a branch, I had other plans. Please tell me I'm not the only one who has ever bought branches and pinecones?!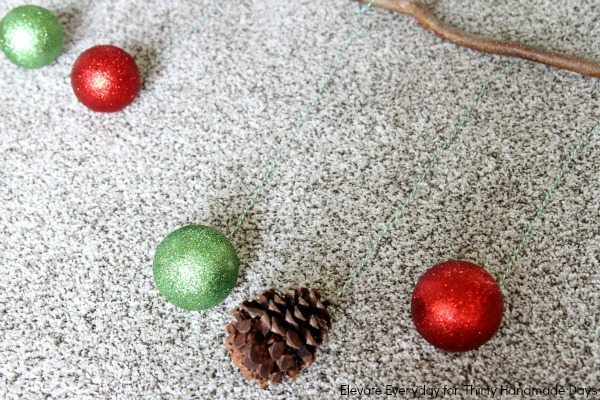 I grabbed the prettiest glitter ornaments from Hobby Lobby (50% off) & placed everything right where I wanted it.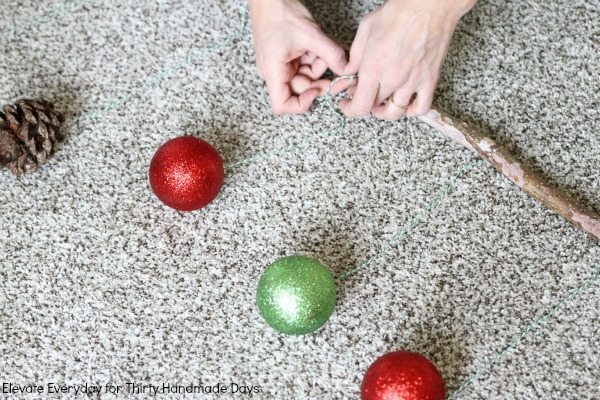 Start tying your ornaments onto your branch, I used twine from The Twinery.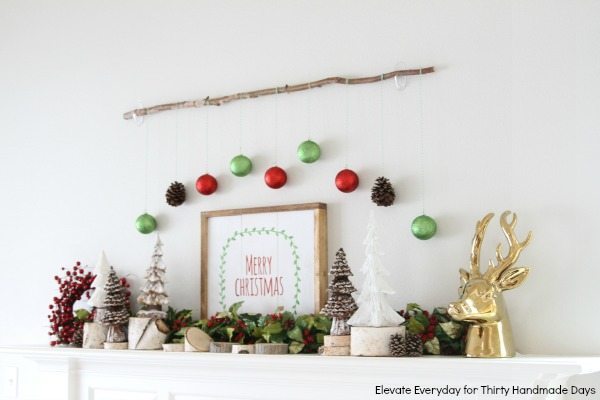 Set your branch on top of command strips and you're done! Seriously, 5 minutes and I'm not stuck with holes in my wall!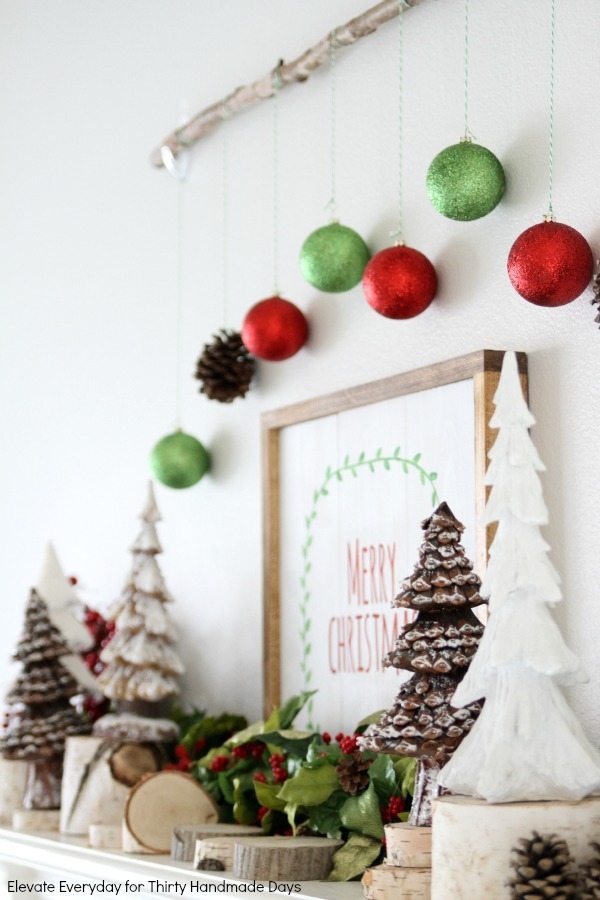 Details from the mantle:
My Merry Christmas sign is from my favorite lady, Dev, over at Salty Bison
Green Garland with berries, and trees are from Michael's at 50 & 60% off
Gold Deer Head is from Target
All the random wood pieces are from my neighbor. They always have awesome wood pieces that they know I will want!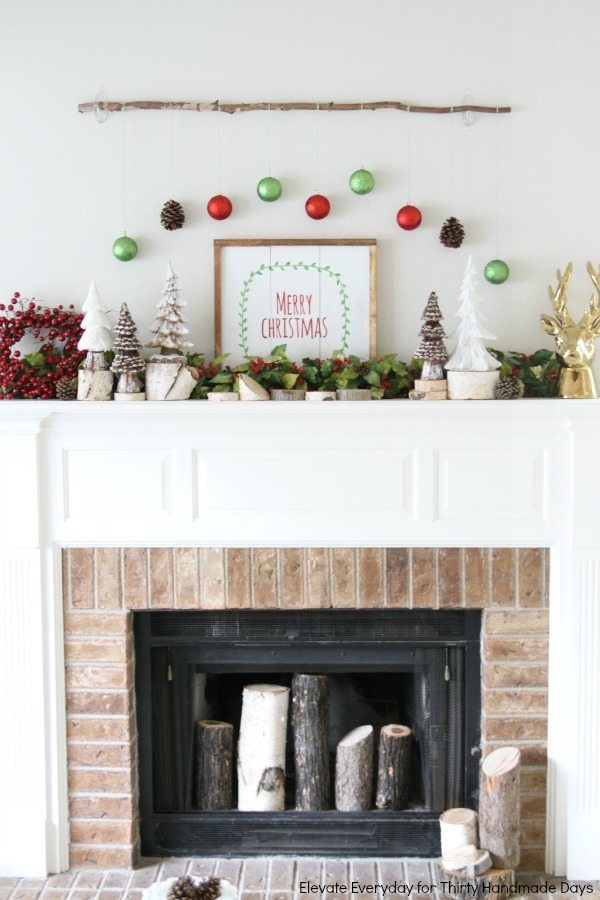 Simple, easy, and brought the height that I wanted to my front room.
Thanks for letting me visit today!
Check out my mantle from last year or my favorite peppermint meltaway cookies!