Give me a good pasta salad any day and I am one happy girl! Yum.  This Pesto Pasta Salad recipe is not only delicious but it comes together so quickly.  It's a new favorite.  We ate it for dinner and then for lunch for a couple of days.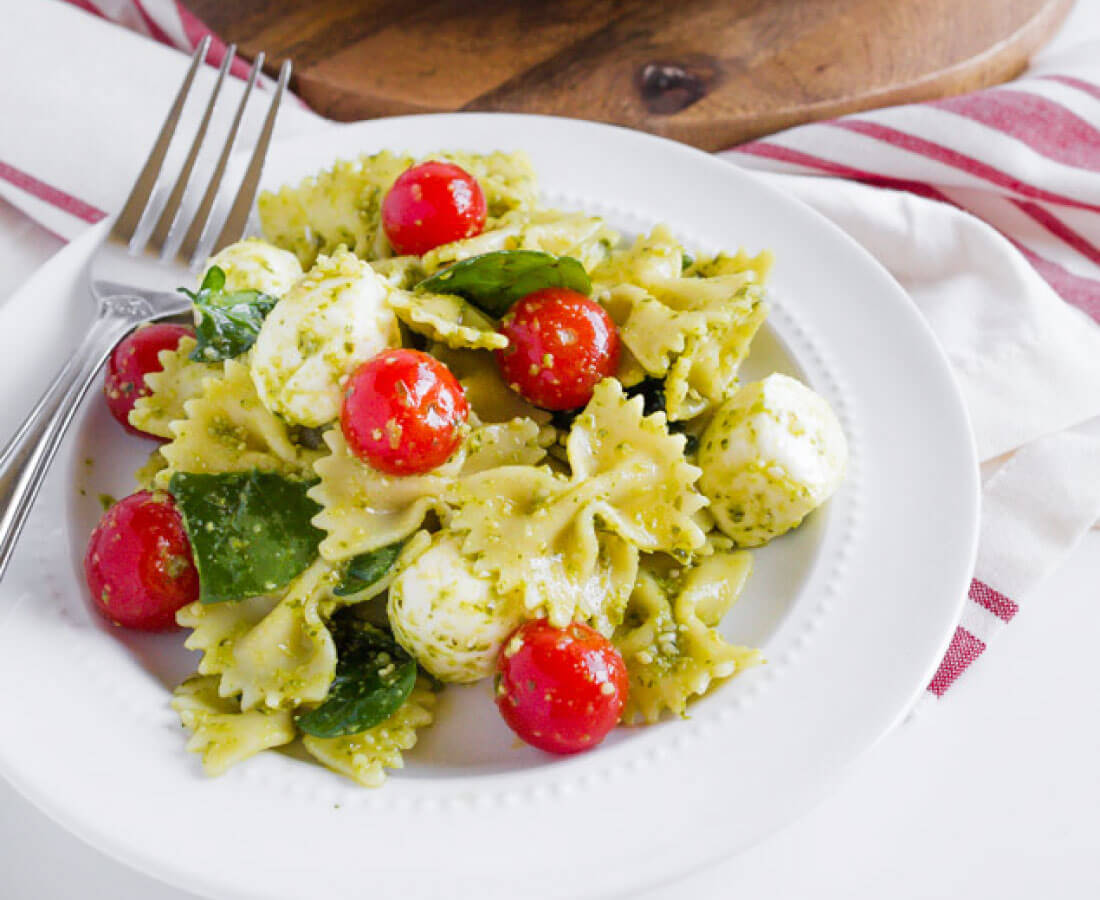 My friend Jamielyn from I Heart Naptime just released a brand new cookbook this week.  It is not only adorable and so well put together, but the recipes are divine.  This Pesto Caprese Pasta Salad was in the book.  Oh my goodness I love it!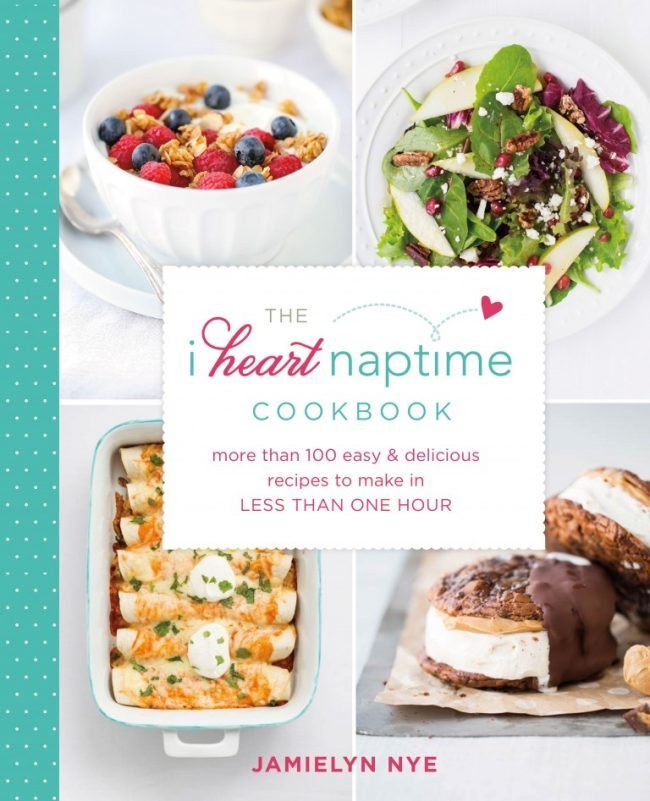 You can get the cookbook on Amazon or at Barnes and Noble and even Target.   Jamielyn has been posting some pics of where she's spotted it this week.  So exciting!
Pasta Salad Recipe 
If you like this recipe, you'll like these too:
Pesto Pasta Salad
The only thing better than pasta salad is a pasta salad recipe with pesto.  Yum!

Pesto Caprese Pasta Salad
Ingredients
1 lb uncooked bow-tie pasta
1 TBSP extra-virgin olive oil, plus more if needed
¾ c. basil pesto (or one 6 oz. jar prepared basil)
¼ c. Italian dressing
1½ to 2 c. baby spinach, stemmed
1 pint cherry tomatoes (about 2 c.), sliced
1 8oz. package bocconcini (cherry size fresh mozarella balls), drained and halved
Salt and black pepper
Instructions
Bring a large pot of water to a boil and cook the pasta as directed. Drain pasta and run it under cold water to stop the cooking process. Transfer to a large serving bowl, drizzle with olive oil and stir. Let cool completely.
Stir in the pesto and Italian dressing.
Add the spinach, tomatoes and mozzarella. Toss to combine.
Season with salt and pepper.
Cover the pasta and refrigerate until ready to serve. If the pasta seems dry before serving, you can add an additional 1½ tsp of olive oil.
See? So easy to whip together.  My family gave this one two thumbs up!