I created a recipe binder and kids recipe binder awhile ago.. I've had "create recipe cards" on my to do list ever since. Oopsey! But today that changes because I finally got it together and created some printable recipe cards.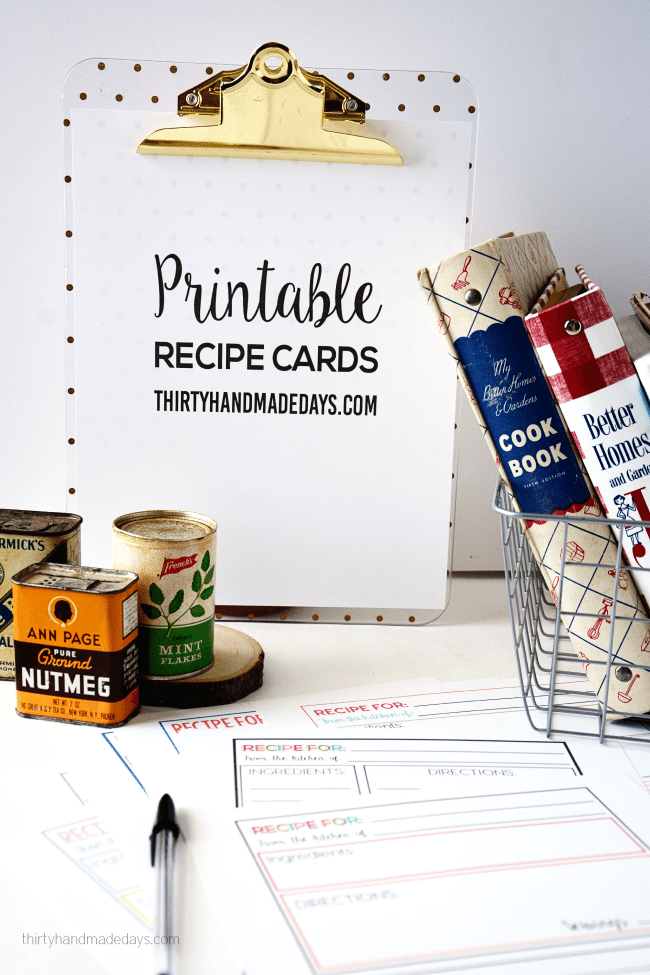 One idea that I shared years ago was this gift from my Mom – a Handwritten Recipe Book.  I asked her to write down some of my favorite recipes that she made for us when I was growing up in her own handwriting.  As much as I love technology and making lots of things on the computer, I'm also a sentimental sap and wanted my Mom to handwrite everything.  Someday I plan on handing down these recipes to my kids with their Grammy's handwriting.
You can use these recipe cards to do the same thing!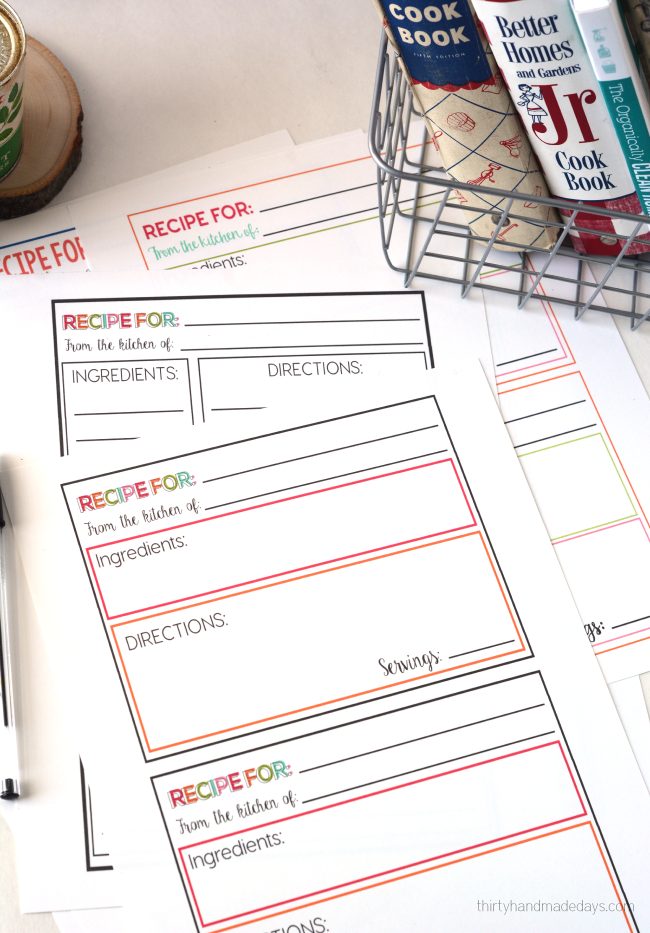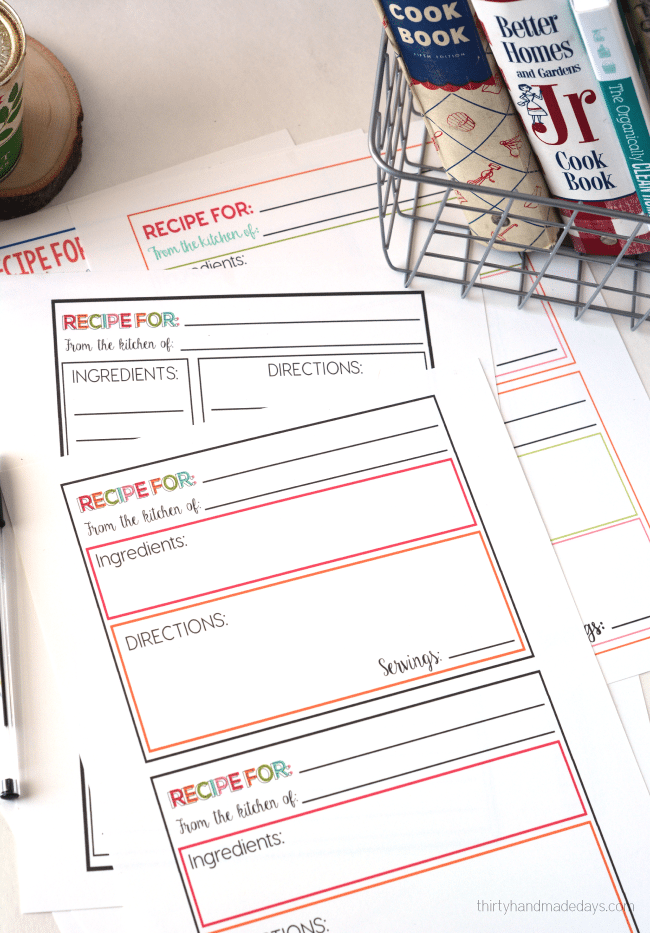 You can download the light set of printable recipe cards here.
OR — I have a whole set of them available for purchase —–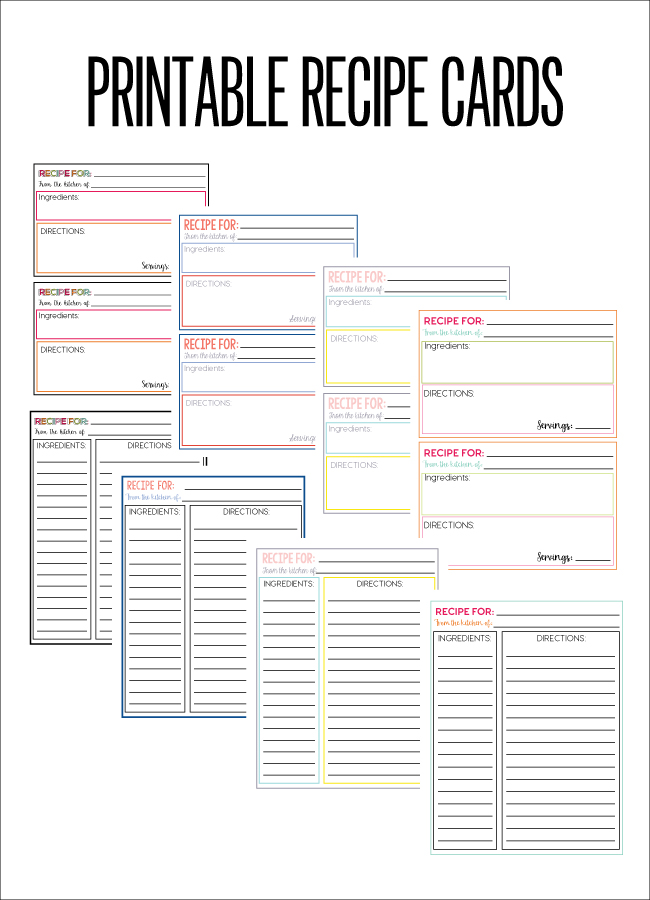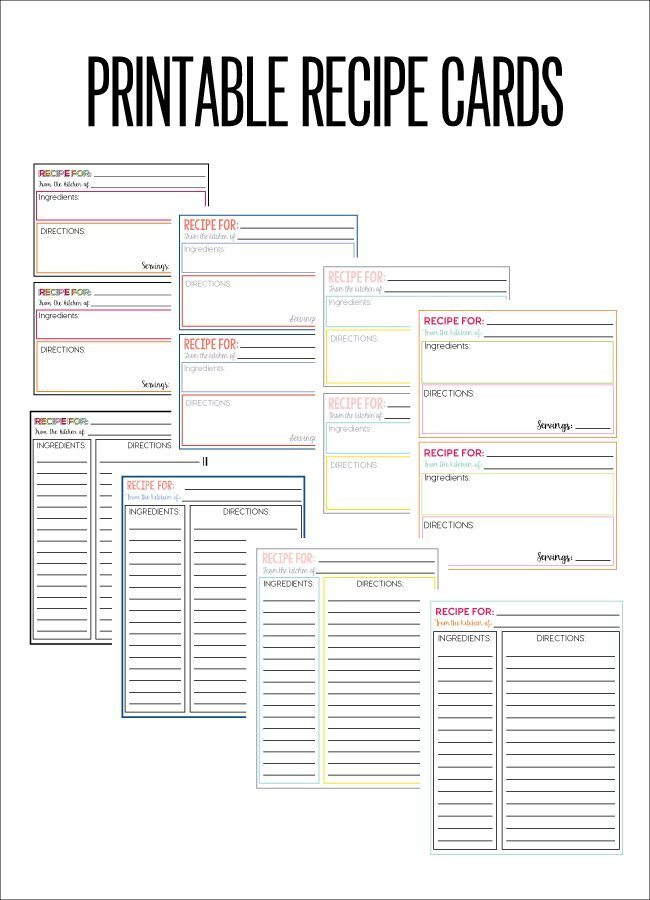 I created 8 different designs to download in one document.  There's a set that matches my typical designs, a set with upcoming color trends, a few different options.