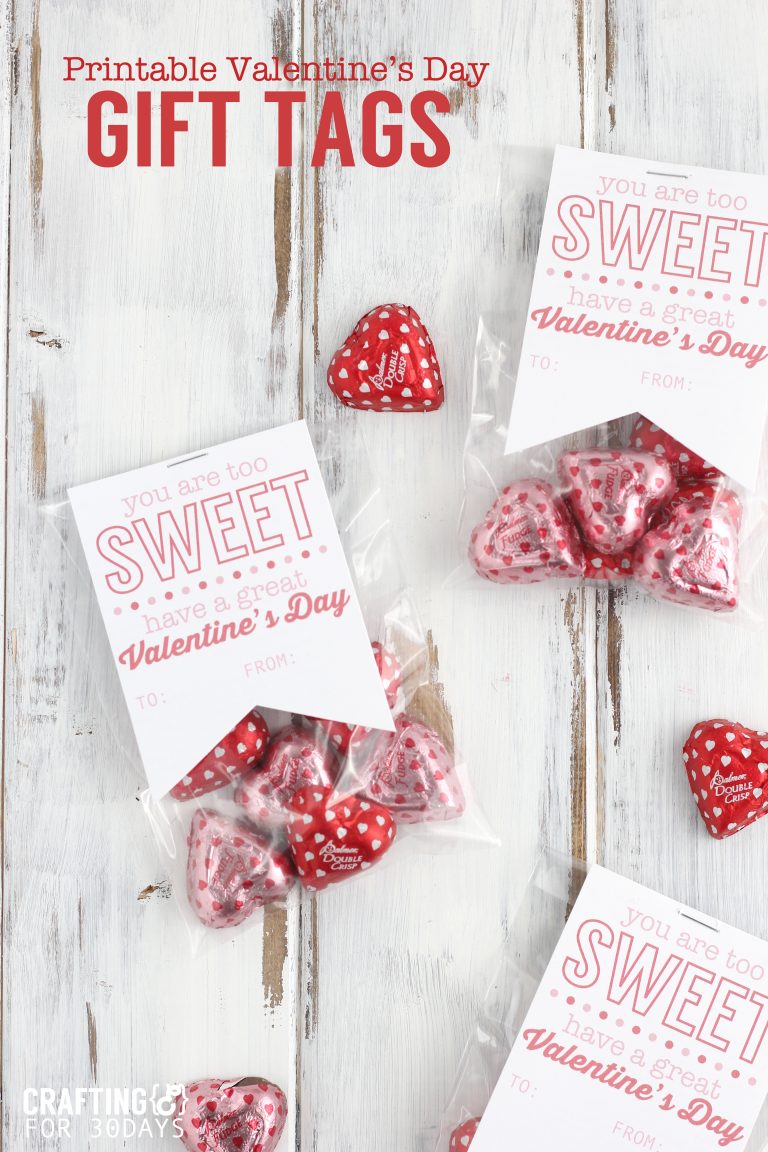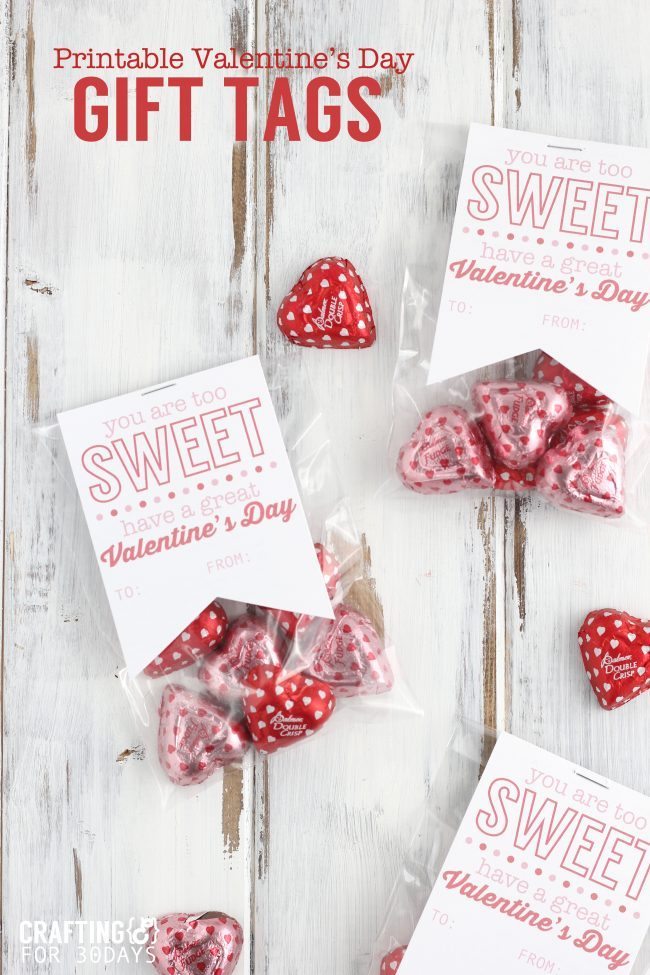 I absolutely love giving gifts to my friends and loved ones around the holidays. However if you are anything like me, you probably have NO time to make super elaborate Valentine's. This is where this printable Valentine's gift tag comes in handy.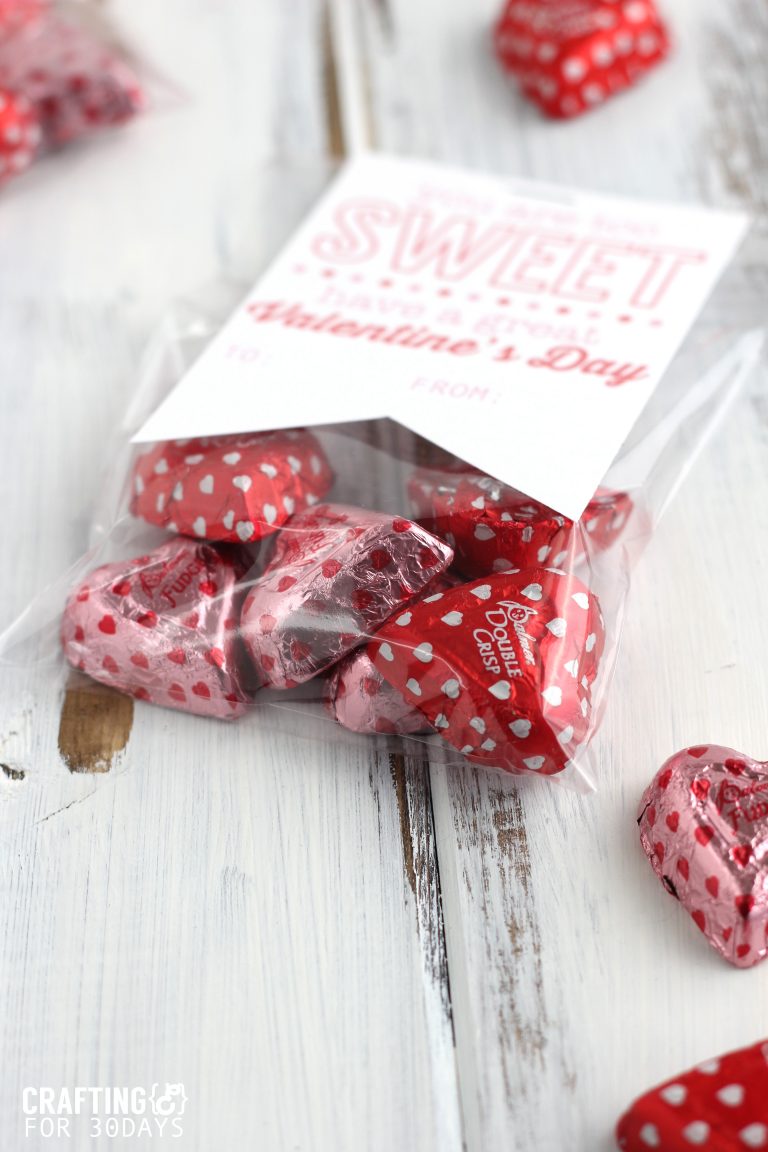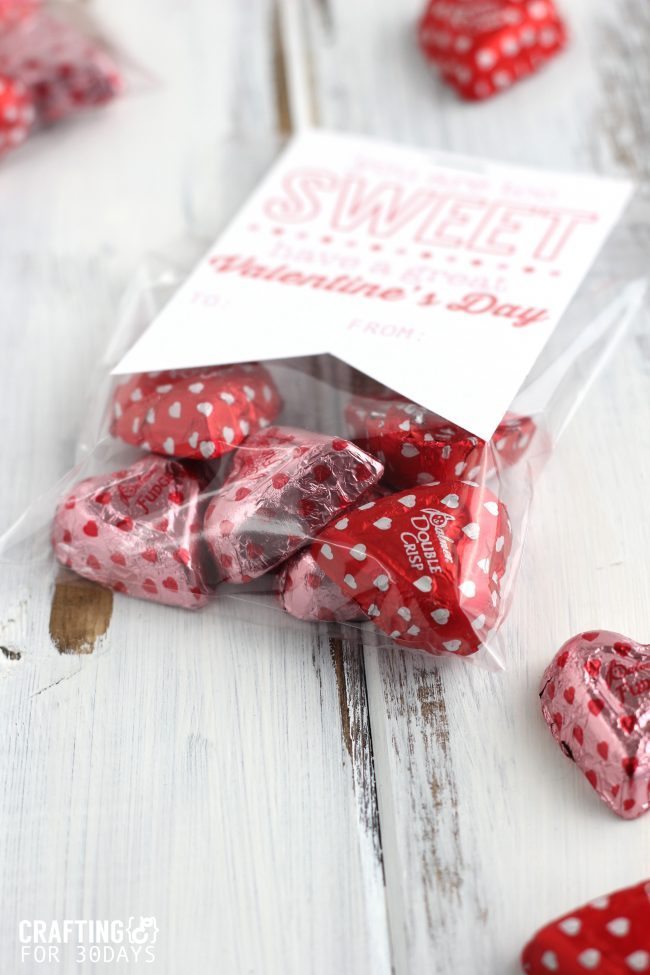 All you need to do is stick some cute chocolates in a bag and attach that tag on-top. Simple and yet a great way to show someone that you love them! Printable Valentine's are probably one of my favorite things ever they are so simple, yet still cute.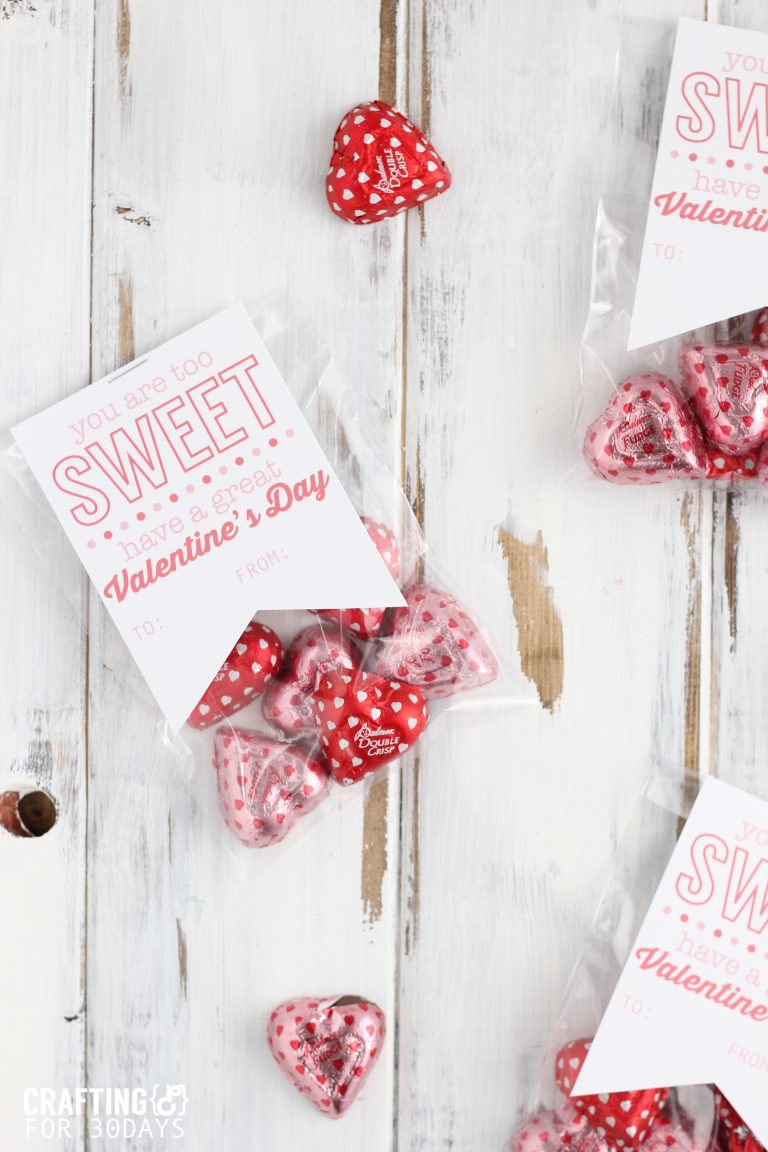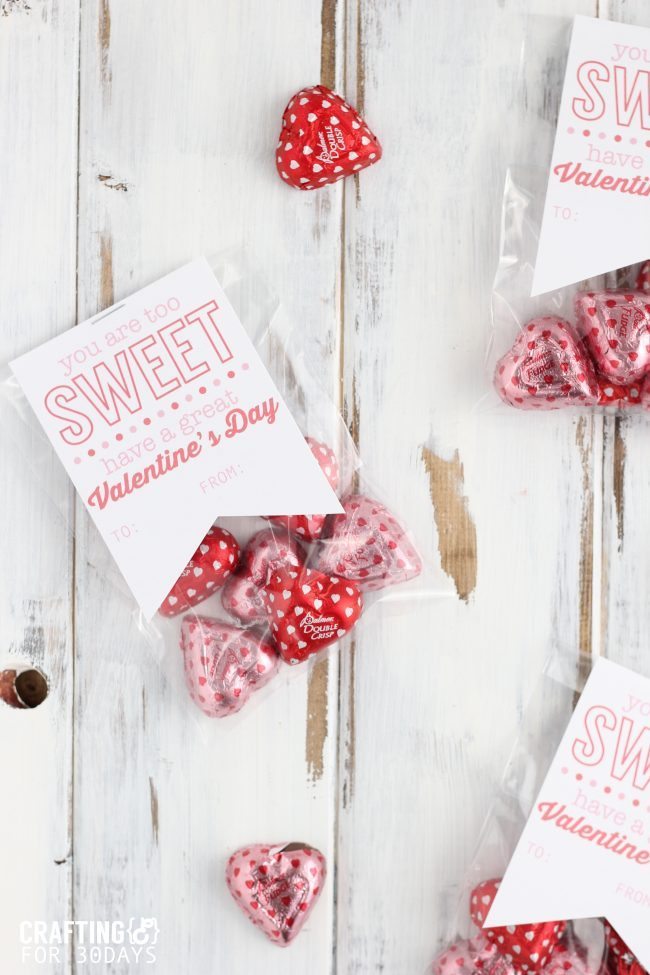 Also, can we just talk about the packaging on these chocolates for a second? I have a huge weakness for things with cute packaging. When I bought these chocolates I was going to the store for a couple ingredients and I walked out with two bags of chocolate…. and I don't even eat chocolate!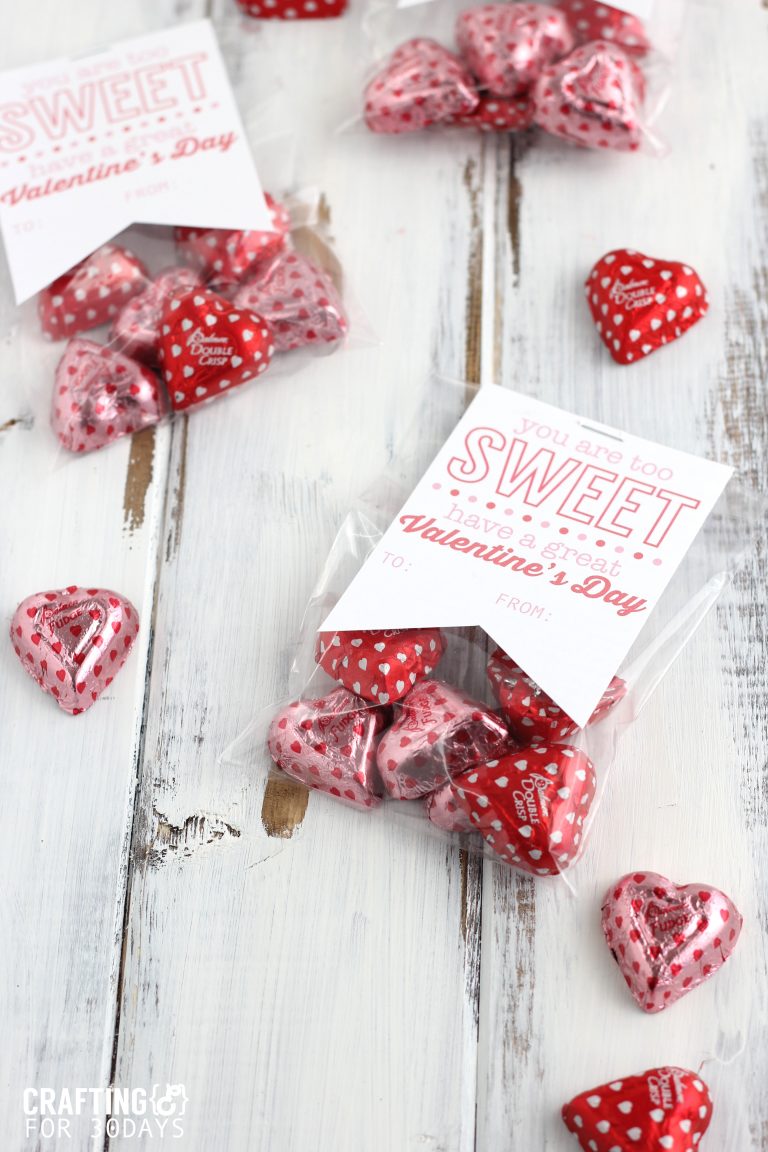 I LOVE the way these printable valentine's tags look when paired with these cute chocolates. In case you can't tell, they say "You are too sweet. Have a great Valentine's Day". Get it… "sweet"… because it's chocolate? Yeah, I like to think I'm hilarious sometimes ;).
TO ASSEMBLE: 
Print out free printable tags.
Place chocolate candies into clear cellophane bags. I found my chocolates at Safeway in case anyone was wondering.
Fold over the top of the bag to close and secure with a staple.
Place tag on bag and staple to secure.