Hello 30Dayd readers! I am so excited for Valentine's Day! It's this week! I'm excited to share these cute Love Notes with you today.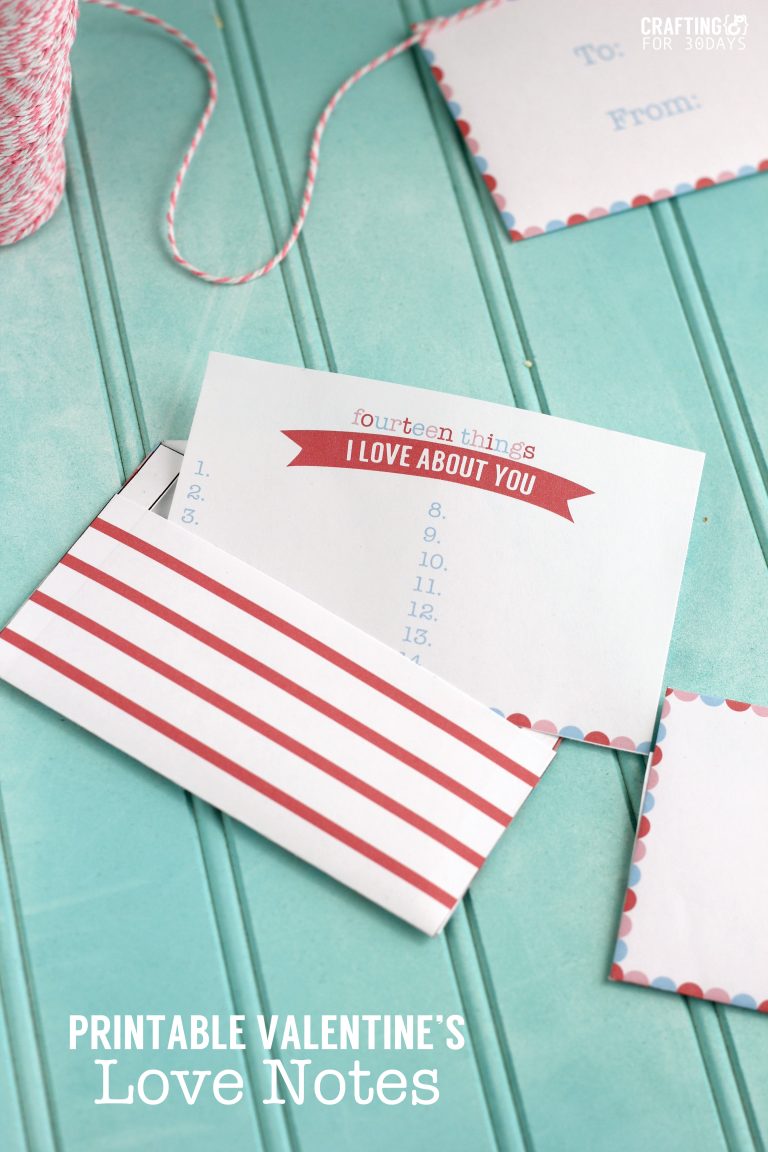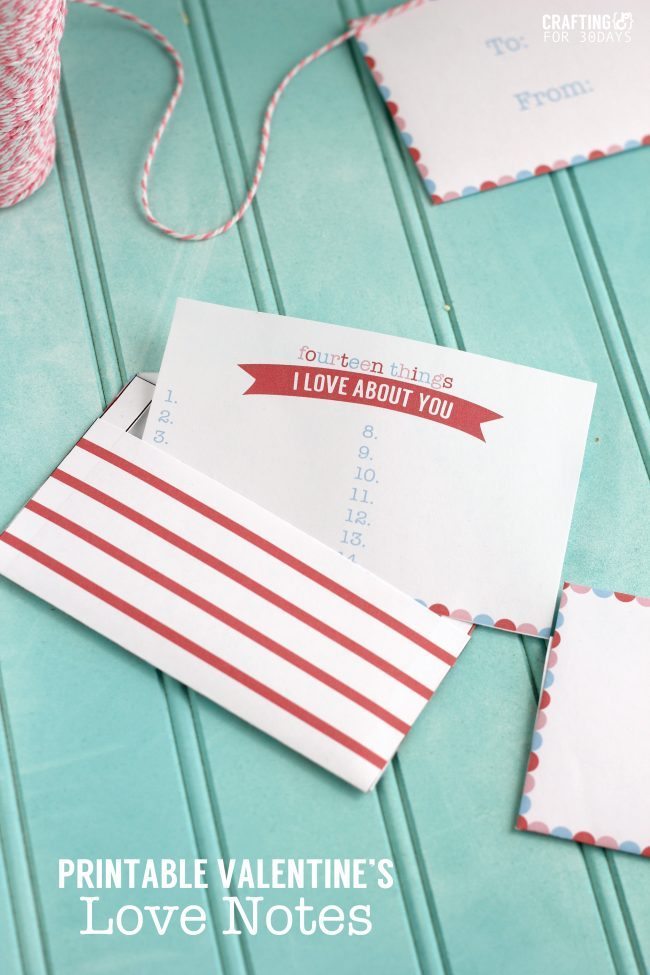 In my family, we have a lot of fun Valentine's traditions. My personal favorite is our mailbox tradition.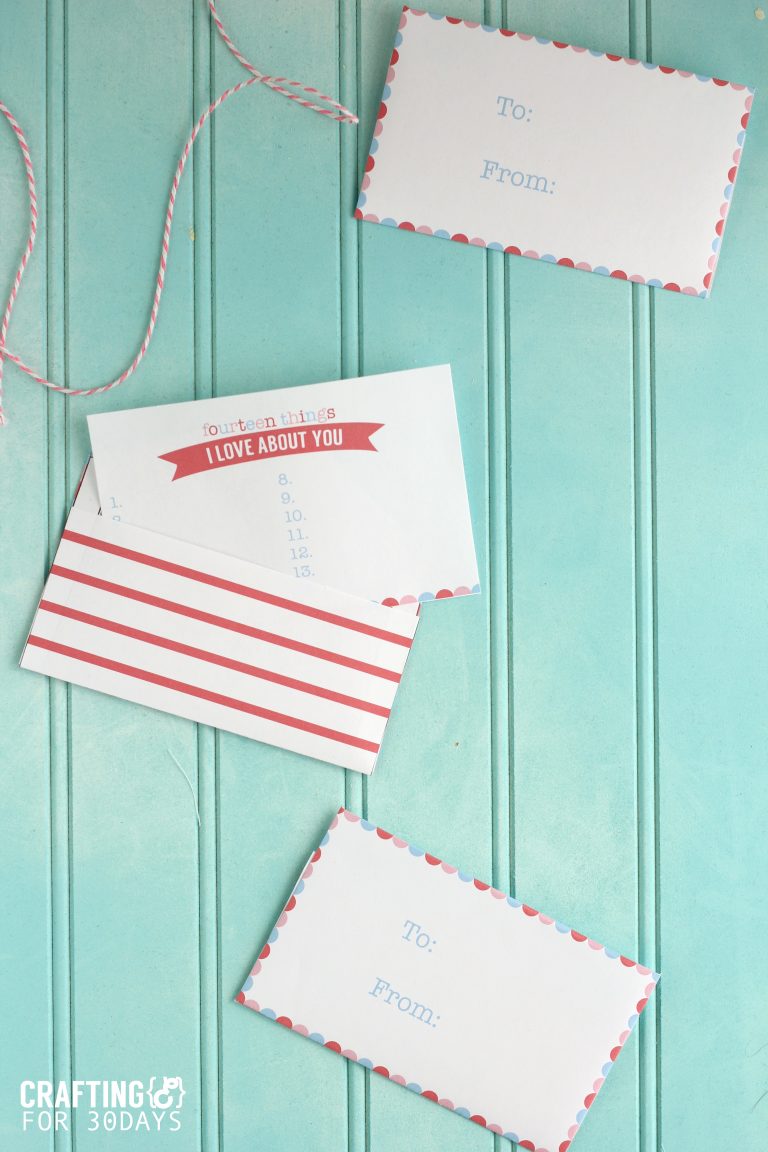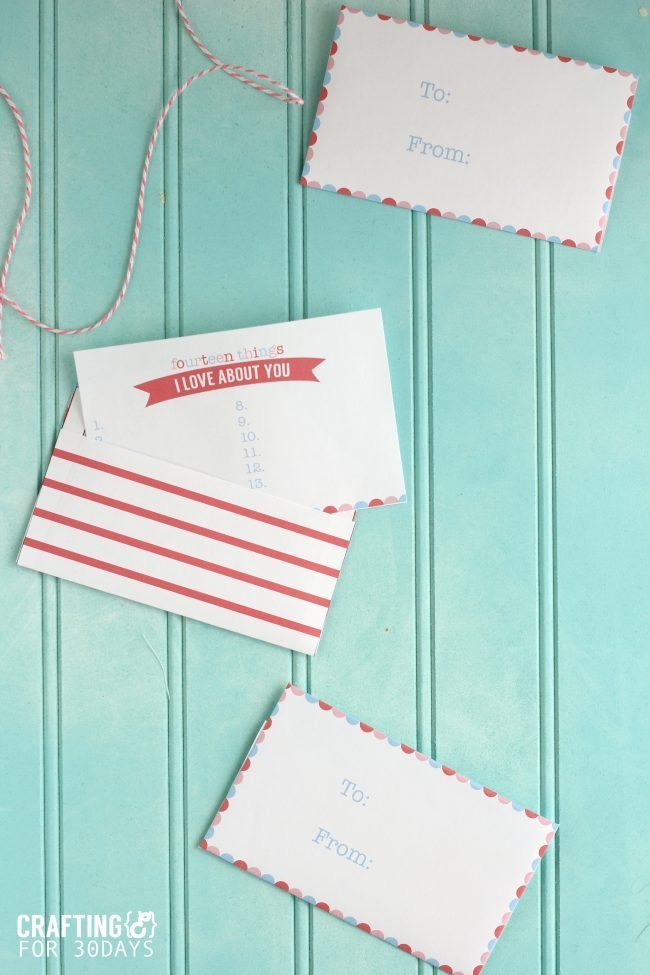 Basically, we got everyone in my family those little metal mailboxes they sell at Target. Then, from February 1st to the 14th we leave little notes and treats in each family members mailbox.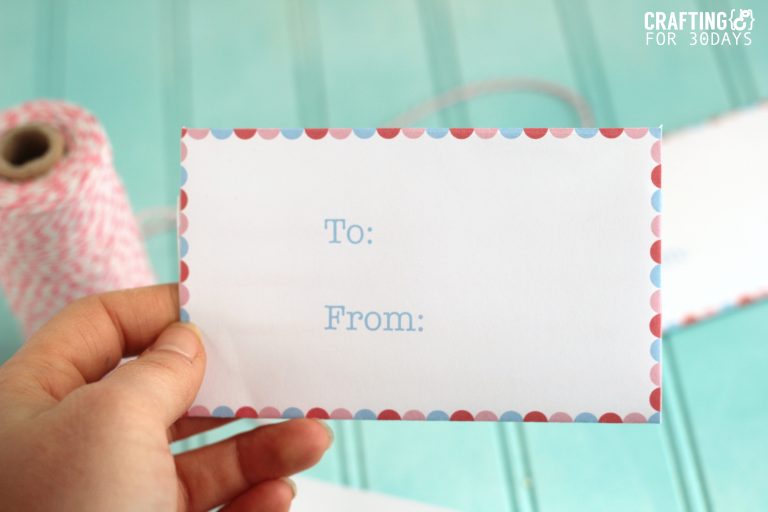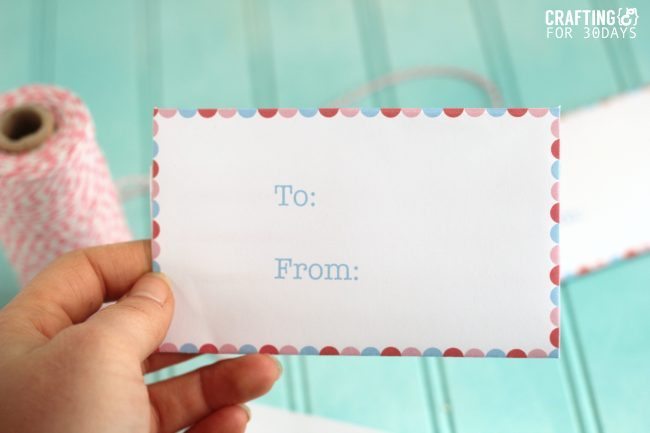 This year I decided I wanted to do a little something special. Normally I buy a yummy treat for all my family members, but this year I wanted to give them something more meaningful.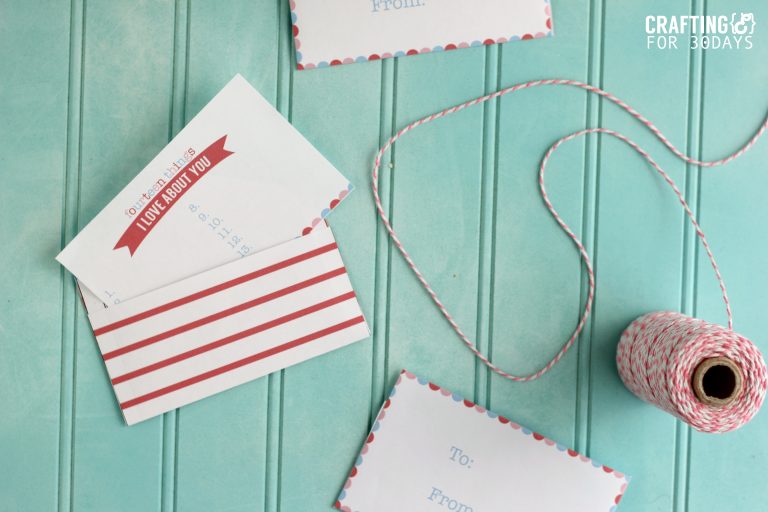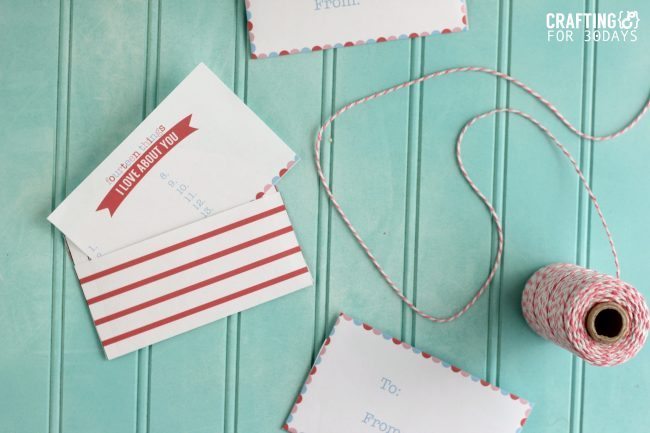 I created these cute printable love notes to do just that. At the end of the post there is a link to download the cute printable envolopes and little note card to go inside.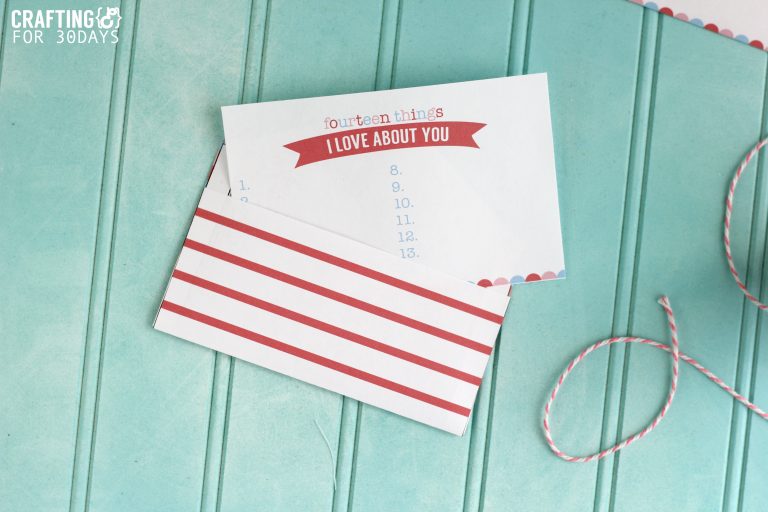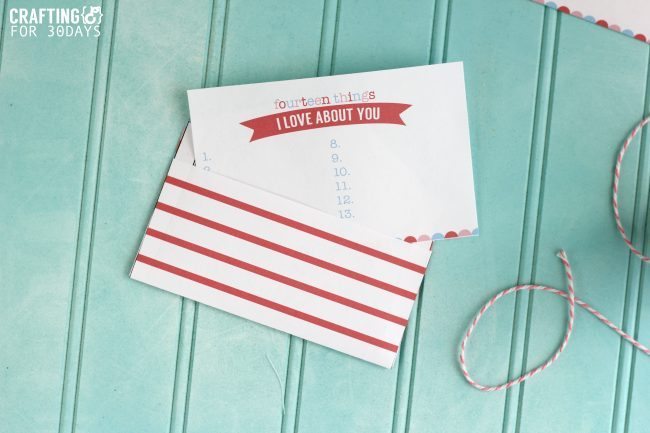 On the note, there is a spot to write fourteen things you love about the person you are goving it to.This is such a perfect way to show a loved one just how much you love them!