I recently shared the crazy, awesome opportunity I had to go to Iceland and why you HAVE to add it to your bucket list.   I was a guest of Animal Jam and Visit Iceland on my journey there and I couldn't be more grateful. Why would an online game for kids want to drag a bunch of bloggers to one of the most remote parts of Iceland? Because we are moms, and moms are role models for their children. Moms can have a huge impact when they show their kids that they can embrace adventure, that they love to get offline and outdoors, and that they are passionate and inspired by their environment and science.  Not only can that, but they can raise confident and well rounded kids in the process.  Hear me out on this one….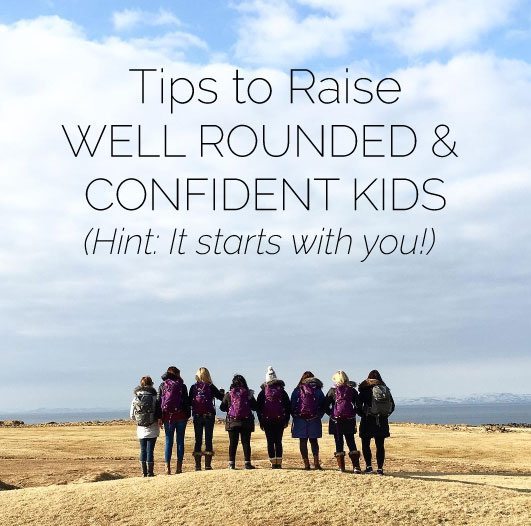 You guys, I have to be straight up here — I've been a mom for sixteen years and the jury is still out.  I adore my kids.  But I mess up a lot.  I've learned a lot along the way.  I am writing this as much for me as I am for you, as a reminder of what I should be doing.  
Tips to Raise Well Rounded and Confident Kids:
(in no particular order) 
Expose your kids to different activities.
Let them explore it all – sports, cultures, foods, everything.  Part of well roundedness is just having the opportunity.  We have one child who is super into sports.  Another one has tried pretty much every type of activity you can imagine- dance, theater, science team, cooking, jiu jitsu, etc.  Exposing your child(ren) will help them to realize their potential and also open their eyes to all kinds of things that they might not know about.
Encourage dreaming while discussing reality.
This can be a really fine line.  I have really felt like I could do anything I put my mind to with hard work.   I think I felt this way because my parents were the example in this.  My Dad was a very successful business man – top in his field actually and was inducted into the Waterpark Hall of Fame before he passed away.  He worked his tail off.  I was almost 7 years old when we moved to a new town so that he could start his own business.  My Mom worked hard painting and creating things to sell to support him and our family.   I knew from a young age to dream big dreams because of my parents.  This is something that I want my kids to see from Josh and me too.   In dreaming the big dreams, it's also important to note the reality of those dreams – lots of hard work, lots of dedication and sometimes things don't work out how you plan them.  Not only will your kids learn from your example but the discussions you have with them – keep the dialogue open.
 Let them take risks.
I know, this one is scary.  At least for me it is.  I tend to want my kids to do things that I know are safe because I'm afraid they will get hurt or make a mistake.  But the only way that they can become confident is to go out and do things on their own.  They can learn what works and what doesn't.  They will become more independent and mindful.  I think today's society is so wrapped up in making sure that everyone is okay, so we coddle our kids.  We are doing a major disservice to our kids and future generations.
Going back to what I said above, YOU (and I) have to be the role models.  If I am always in my pajamas on the computer (which ahem… is often the case, working on that!), they will follow my lead.  But if I am out tackling the world and taking names, they will see that example and try to emulate that.  I'd much rather have kids who are well rounded and confident, knowing they can do anything than doubters for sure!  Wouldn't you?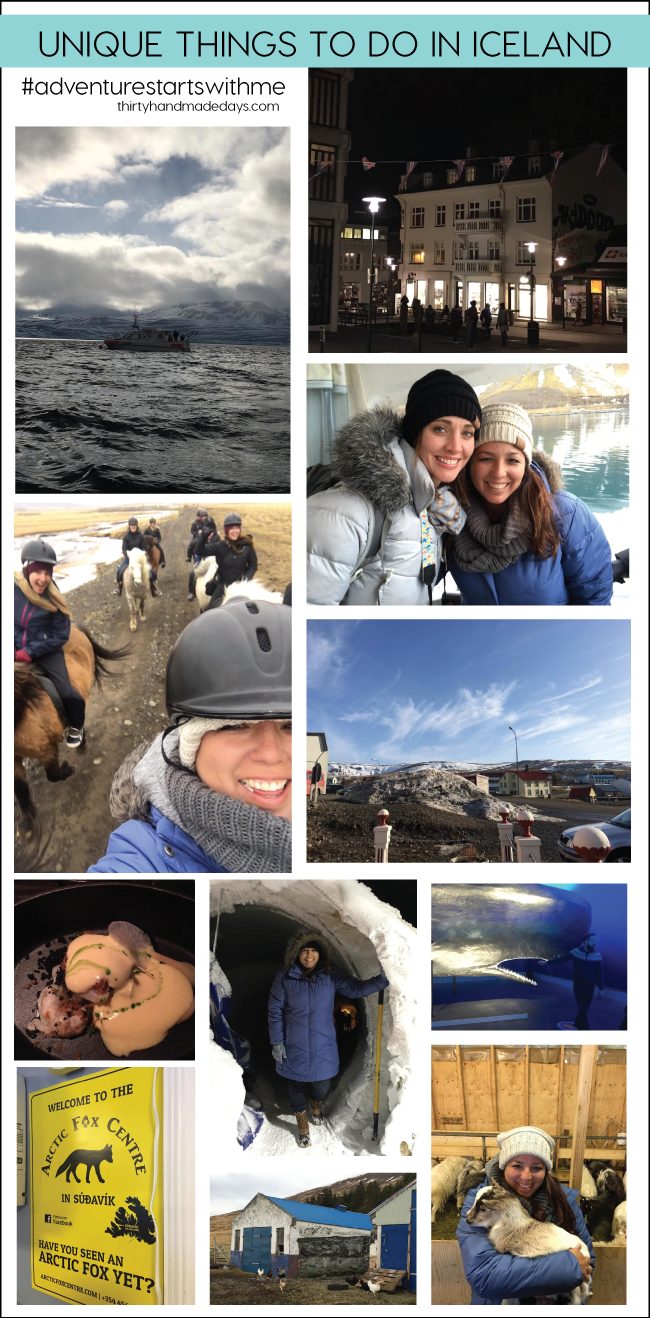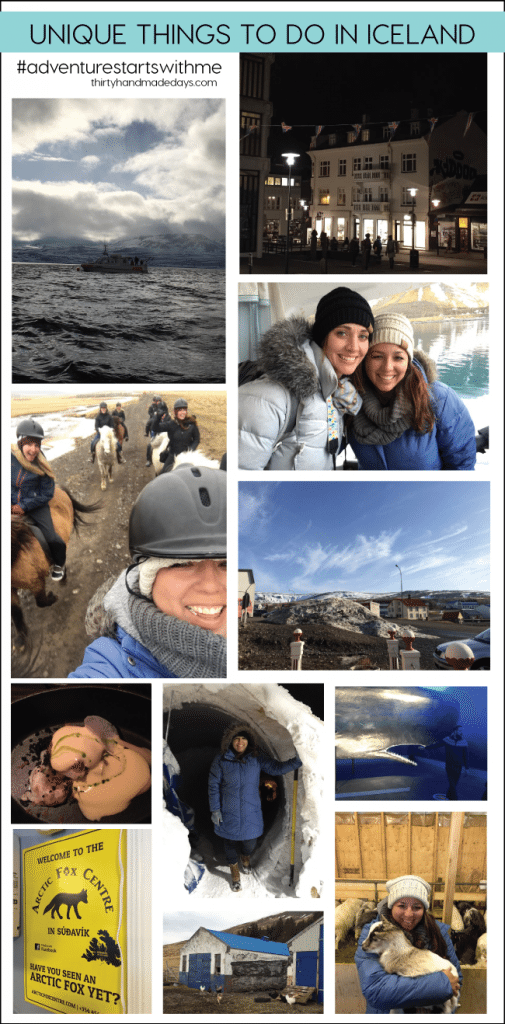 On our trip to Iceland there were so many amazing things that we got to experience, as shared in my other Iceland post.  But I just want to talk about a few of them that seriously were incredible.  This was such a big step out of my comfort zone with traveling to a chilly place and learning a lot about animals in a far away place.   Horseback riding in Oddsstadir was beautiful.  The calm, serene area was a break from my normal, fast paced Los Angeles neighborhood.  We ate the most amazing dessert bars at the Fox Centre while learning about foxes, chatting with the town mayor and hearing all about Iceland from our guide.  We ended up at this little tiny house in the middle of nowhere during a sailing trip and learned about one woman's adventures of staying in the wild to study foxes all throughout the year.  And the food throughout it all was an adventure too – there was a lot of lamb (soooo much lamb), delicate desserts, fantastic pastries, lots of roasted potatoes (my favorite!).   The people were incredibly kind and all spoke English.    It was beautiful and clean and safe.  I never thought I'd go to Iceland but I'm forever grateful that I was able to step out of my comfort zone and go!
And I love this video from Alison of How Does She about the food we ate in Iceland:
In short, if your kids see you take on new experiences and that YOU are constantly learning new things, they will do the same. Thus, the #AdventureStartsWithMe hashtag.
As a matter of fact, we'd love you to join our little hashtag. Let us know what you are doing with your kids to inspire adventure and a love of the world around them by adding your photos to the #AdventureStartsWithMe hashtag on Instagram. We'd love to see them!
Why Animal Jam?
If you are familiar with Animal Jam then you know they are the world's largest online social network for kids. Their passion is inspiring kids to learn about the natural world around them through interactive gameplay and offline activities that engender their curiosity about the sciences.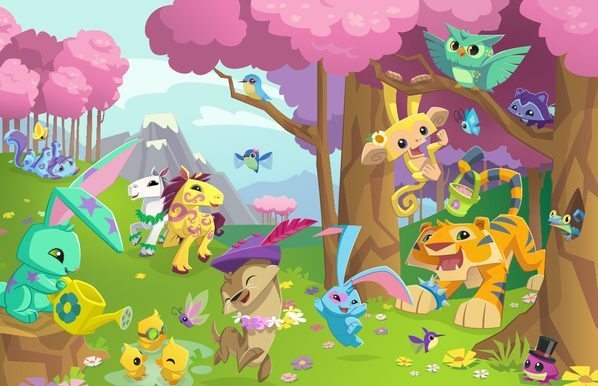 Can an online game encourage offline adventure? A love of science? YES! Here's how:
Animal Jam has an in-game Journey Book where kids find and collect cool facts about animals and environments in Jamaa (the world where everything in Animal Jam takes place). Help find fun critters in Kimbara Outback or in the Coral Reef!

Visit Brady Barr's Lab or Tierney Thys' Aquarium where you can watch videos of these scientists out in the field and even submit your own questions for them to answer in future videos.

Want even more videos? Subscribe to 

Animal Jam's YouTube channel

 to catch up on their Wild Explorers series featuring fun crafts, science experiments, and animal facts. Our favorite? 

Ten Facts about Goats!

Extend the fun offline with 

Animal Jam Academy

 – a free resource center full of science based crafts and experiments. Set screen-time privileges as a reward for completing fun science activities!