I've used baking soda for a whole lotta years in cooking and baking.  Over the last little bit I've seen and heard of more simple baking soda uses to clean and deodorize things naturally.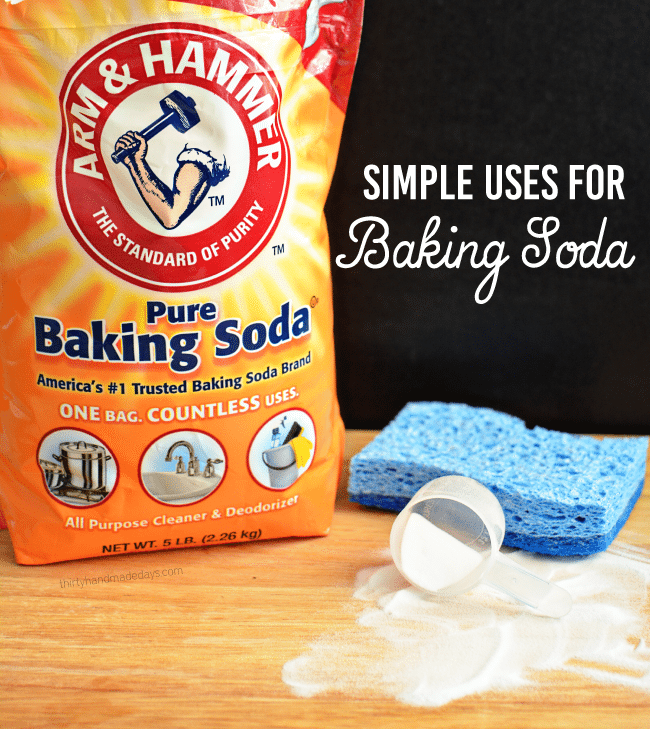 There are hundreds of uses for baking soda but here are some of my favorites!
Baking Soda Uses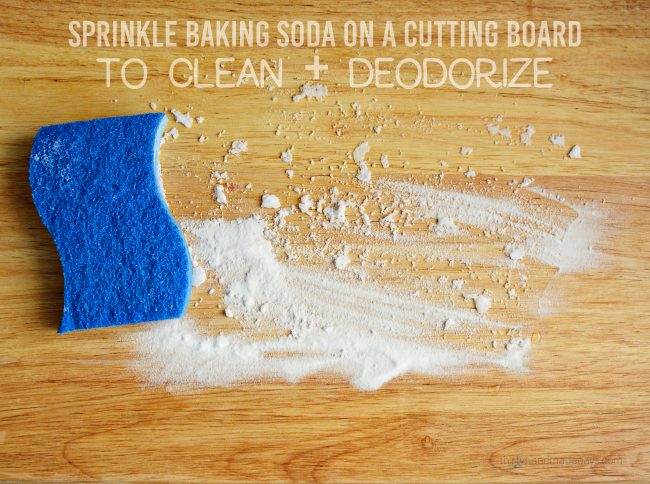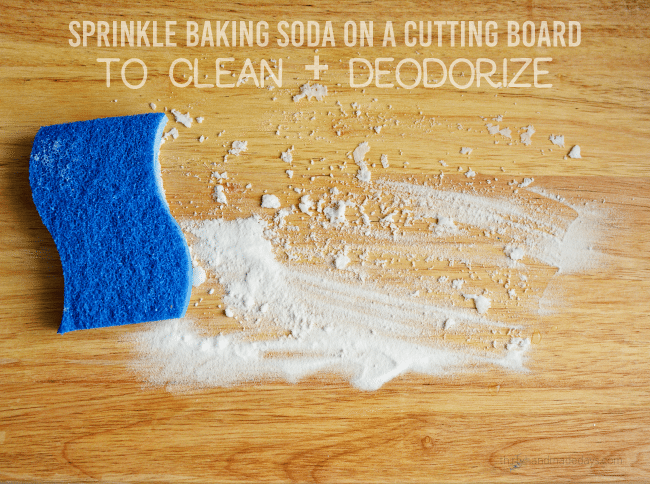 We have some pretty scuffed up cutting boards in my house.  They are used constantly for (you guessed it…) cutting fruit and vegetables.  I've always been weary of using chemicals on the boards because I don't want to eat something that's sat on a board full of chemicals.  By simply sprinkling a little baking soda, scrubbing and washing down, you have an easy way to clean cutting boards naturally.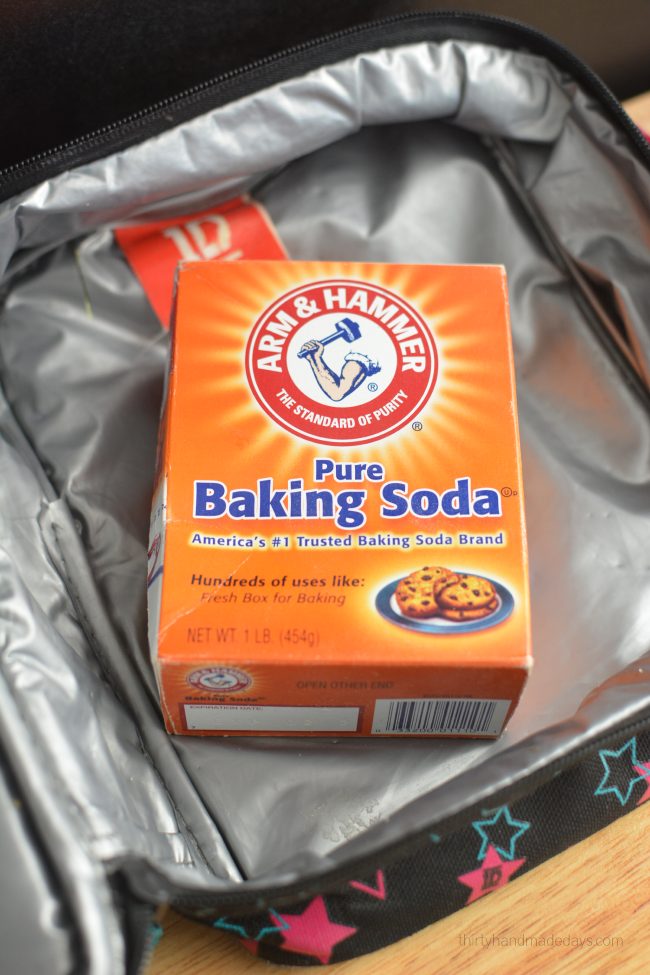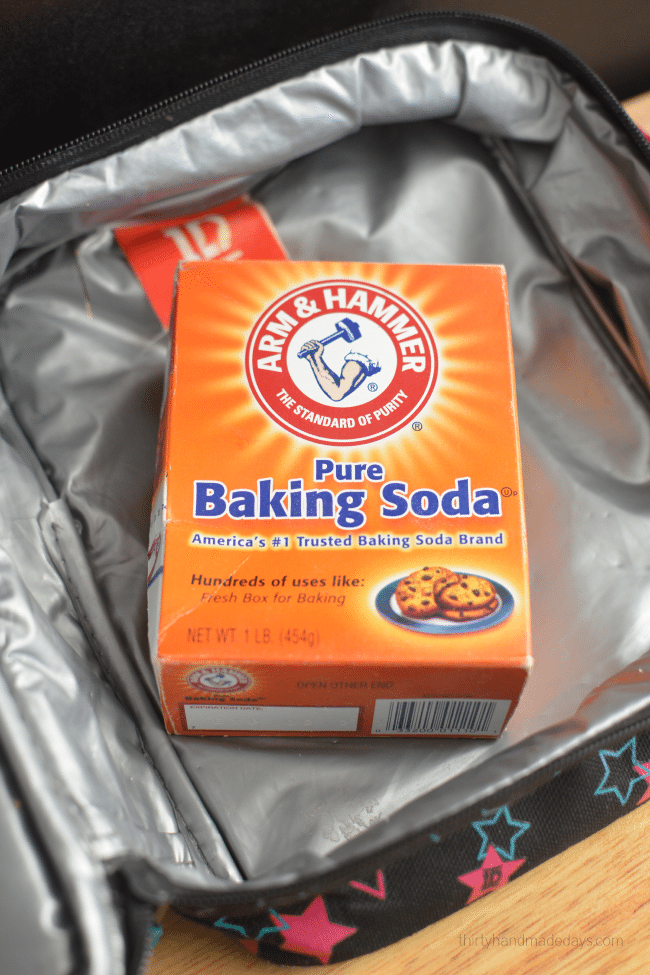 I don't know about your house but at ours, lunch boxes have seen better days by the end of the year.  They get a gross smell and are just pretty thrashed in general.  A simple fix to the smell is to add a box of baking soda and stick it in the fridge in between uses.  Take everything out after a school day, pop the open box in, close it shut and leave it in the refrigerator until you're ready to use it again.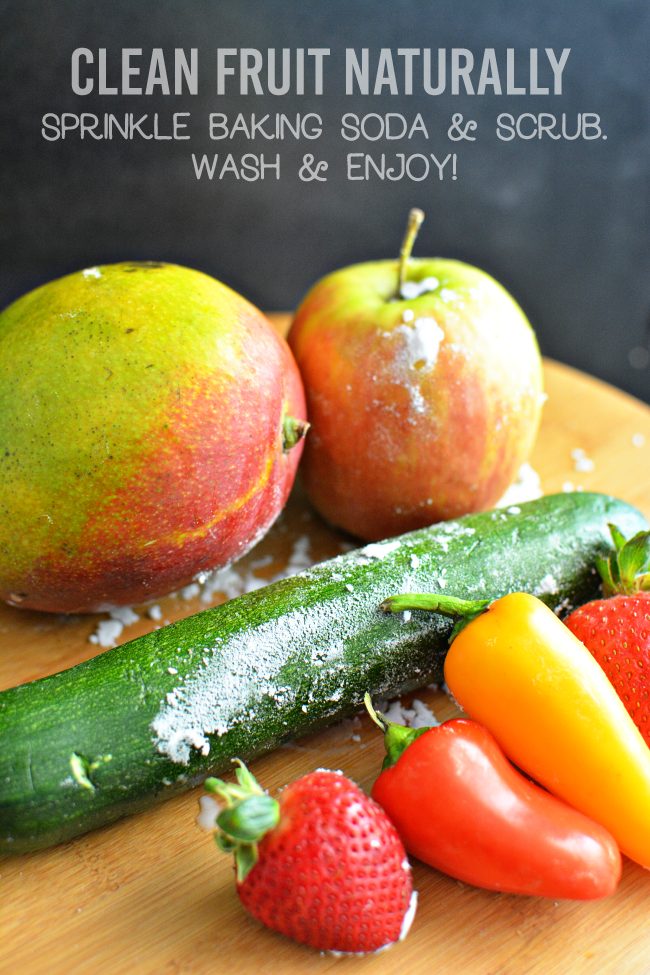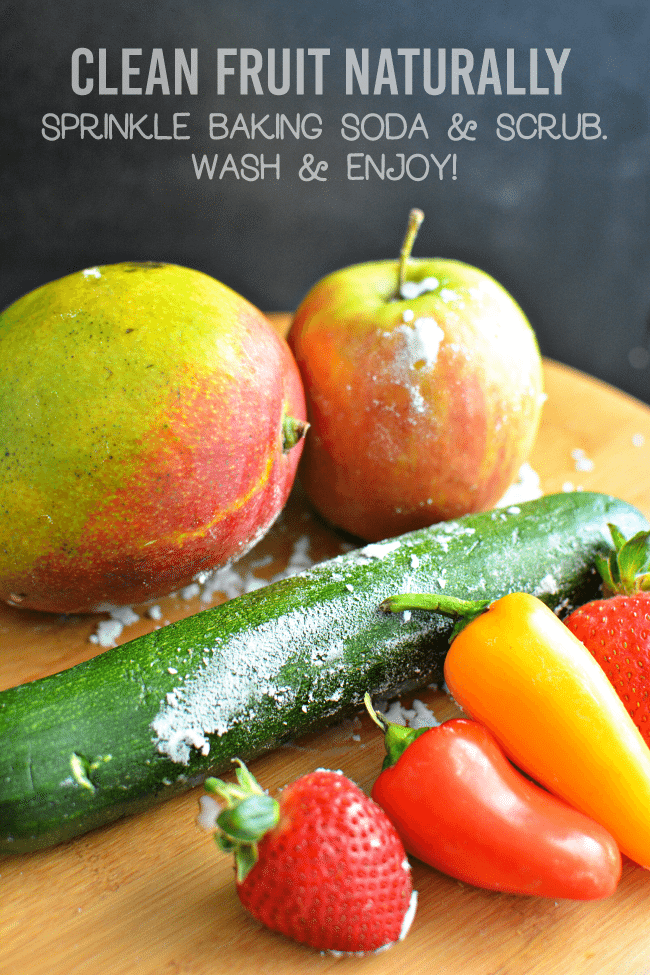 One of my favorite things about summer is all of the amazing fruits and vegetables that come in season.  YUUUUM!! Give them a quick scrubbing with some baking soda before eating.  It cleans them from dirt and other gross stuff organically.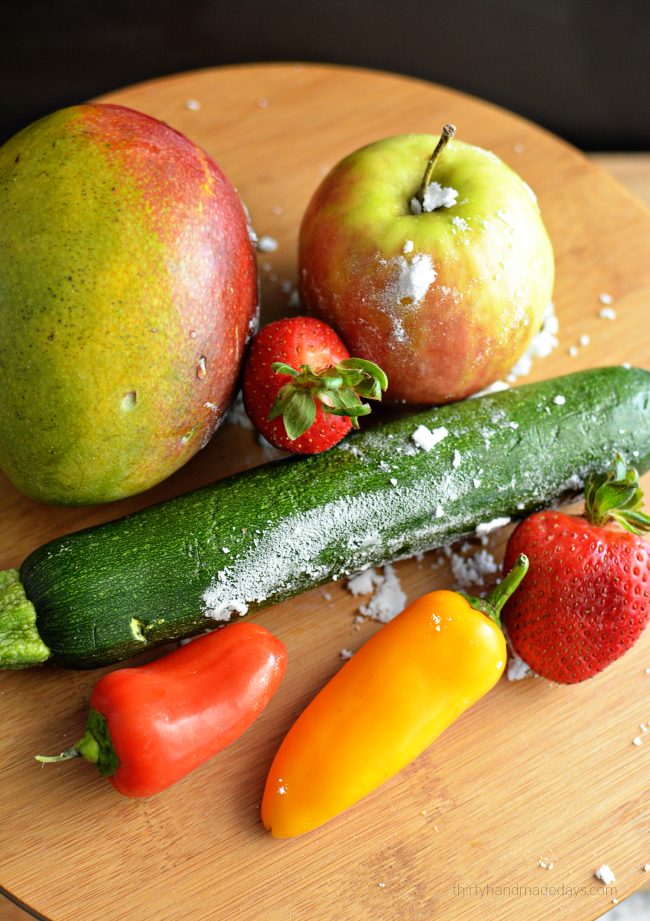 Anyone else ready to dig in to summer fruits and vegetables?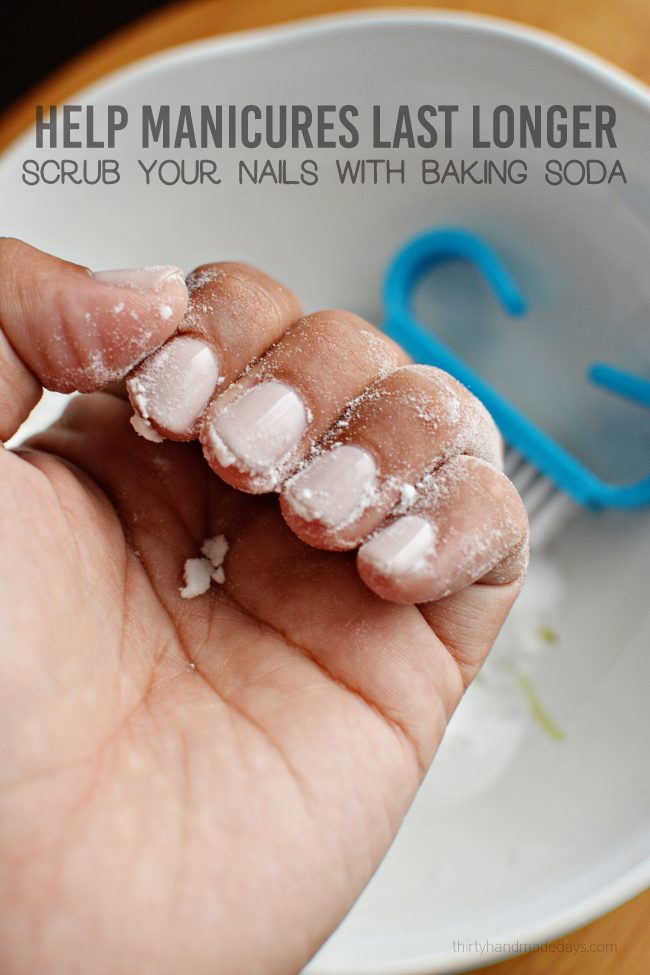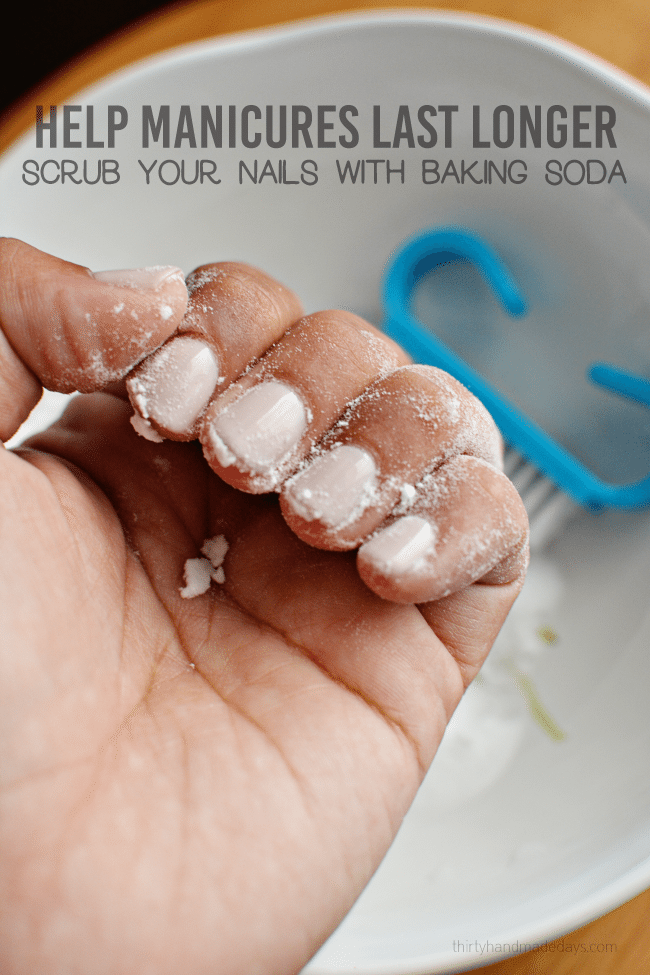 I had a really bad nail biting habit for years.  I did it subconsciously when I was nervous or bored.  A few years ago I decided enough was enough and started doing manicures.  But they can take time (and money) so I've tried to spread them out.  A simple hint to make your manicures and pedicures last is to use a nail brush and dip it in baking soda.  Then scrub your nail bed to soften the cuticles on your hands and feet!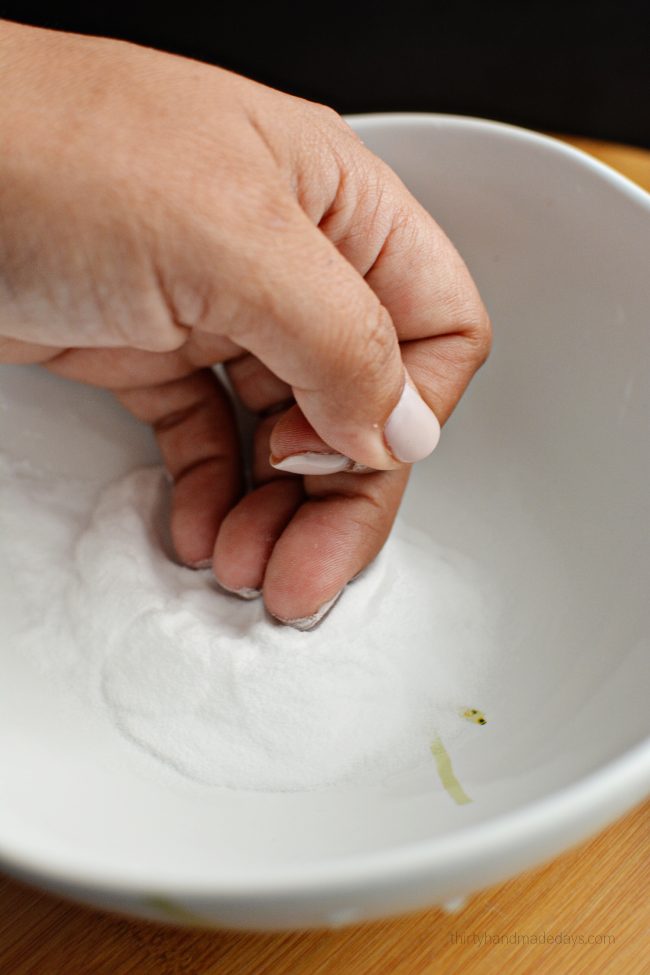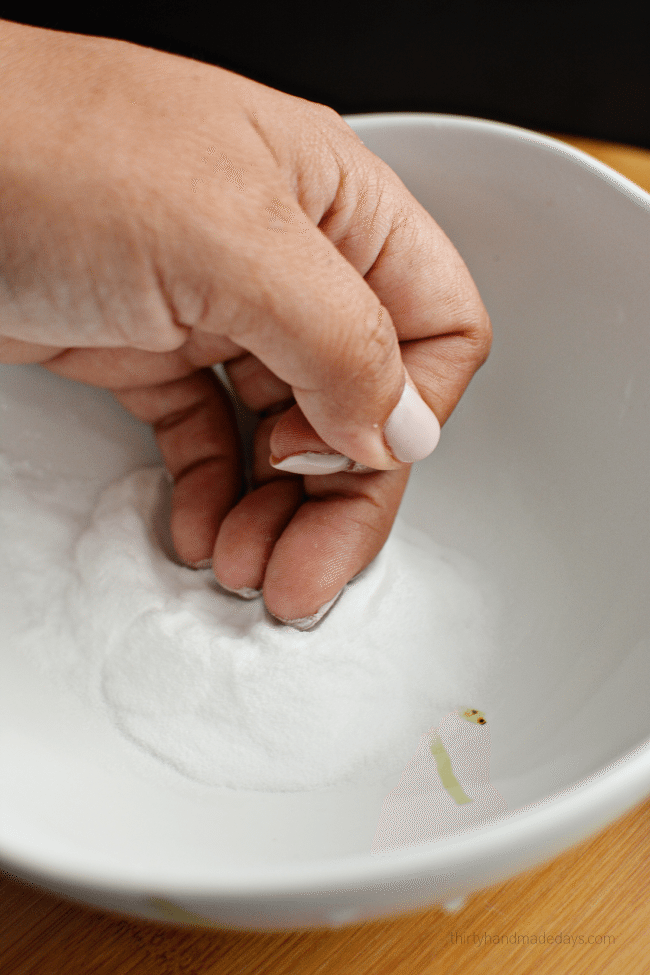 I'm not the only one who thinks there are awesome uses for baking soda.  Check out Martha and what she's up to!