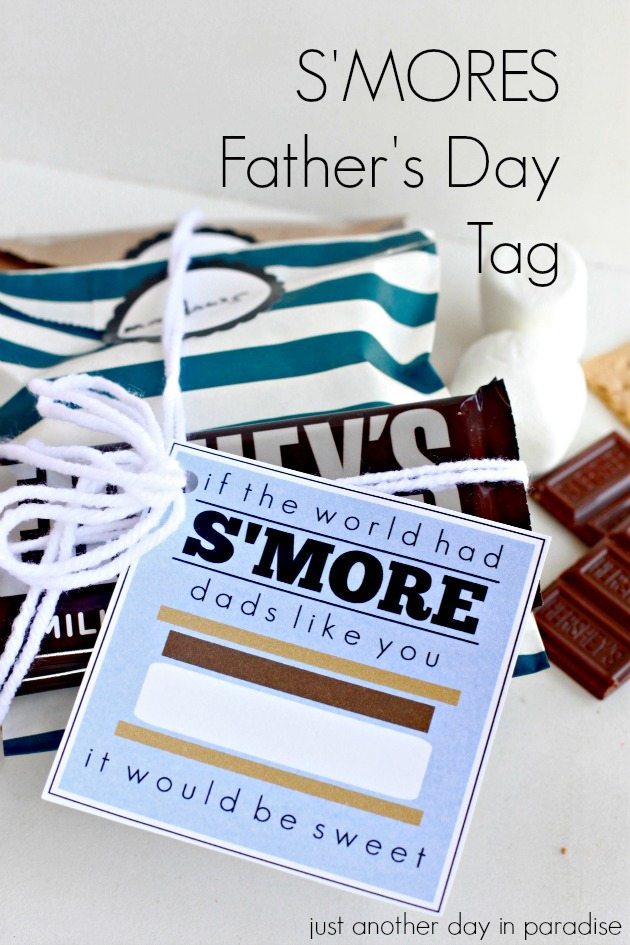 One of the things I love about Father's Day being in June is that we celebrate the holiday in Summer. Summer. Oh Summer.
Now I am singing that Frozen song. Anyone else?
Nothing says Summer quite like a warm gooey marshmallow sandwiched between two graham crackers accompanied by a square (or two or three) of chocolate.
Since S'mores make me think of Summer and Father's Day is in Summer, it seemed only fitting that I make a S'mores Father's Day printable. The printable is easily added to the s'more makings. I gathered up the normal cast members, mallows, grahams, and chocolate. I also grabbed some cute paper bags and some labels.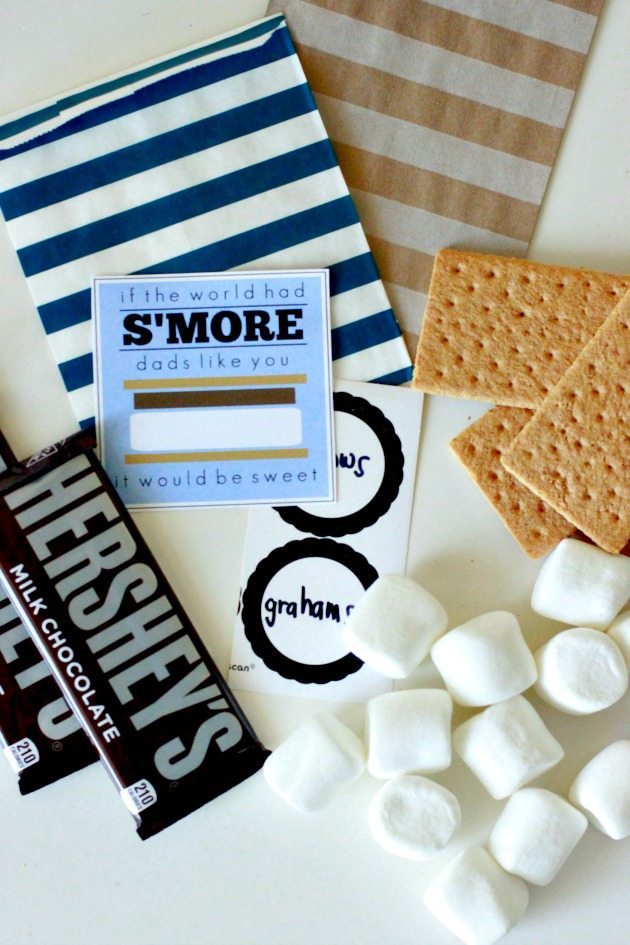 I printed off my S'more label. I was pretty pleased with this cheesy saying that popped into my head and consequently out onto my computer.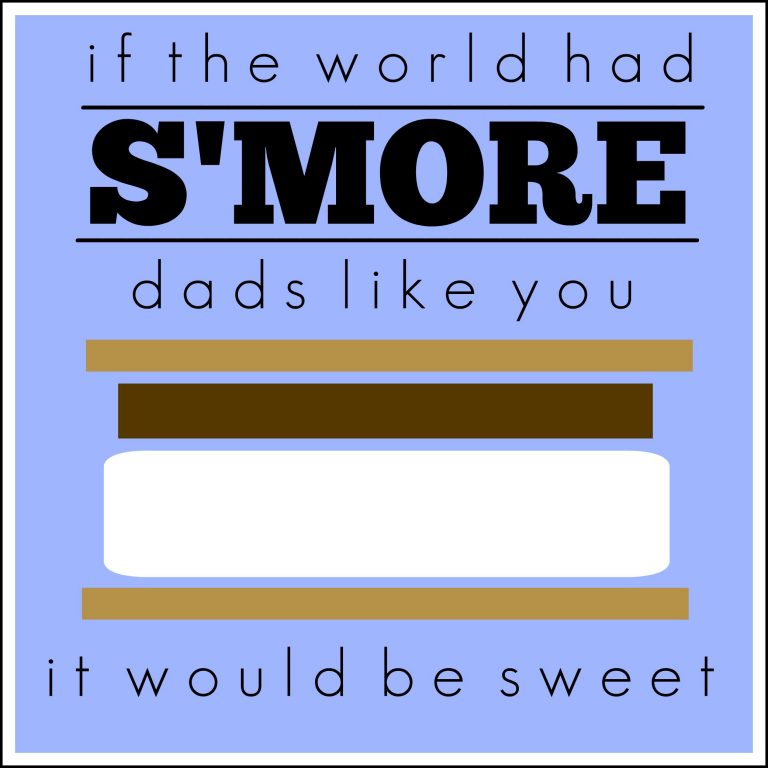 Download and print label HERE
Package up the mallows and the grahams. Label them accordingly. I chose to leave the chocolate in their wrappers because who doesn't love a good old Hershey's wrapper? I wrapped everything together with some yarn and then attached the S'Mores tag.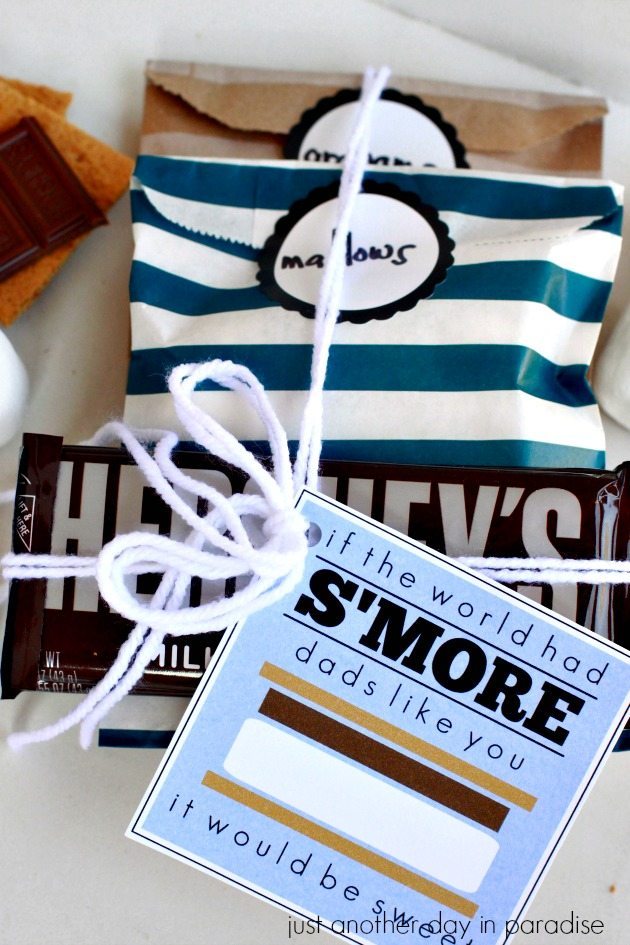 I can already picture us sitting on our back porch, roasting marshmallows over our fire pit. Summer is for making memories people. I will honestly admit it took a long time for me to recognize this lovely aspect of Summer. I used to just hang on and pray for Summer to be over. Now I embrace all the little nuances of Summer. Including of course a good old S'mores roast.
I know Memorial Day is supposed to by the jumping off point of Summer, but I kind of feel it should be Father's Day. Just saying. Sweet days, sweet treats, sweet memories, and sweet dads. Summer really is a good thing.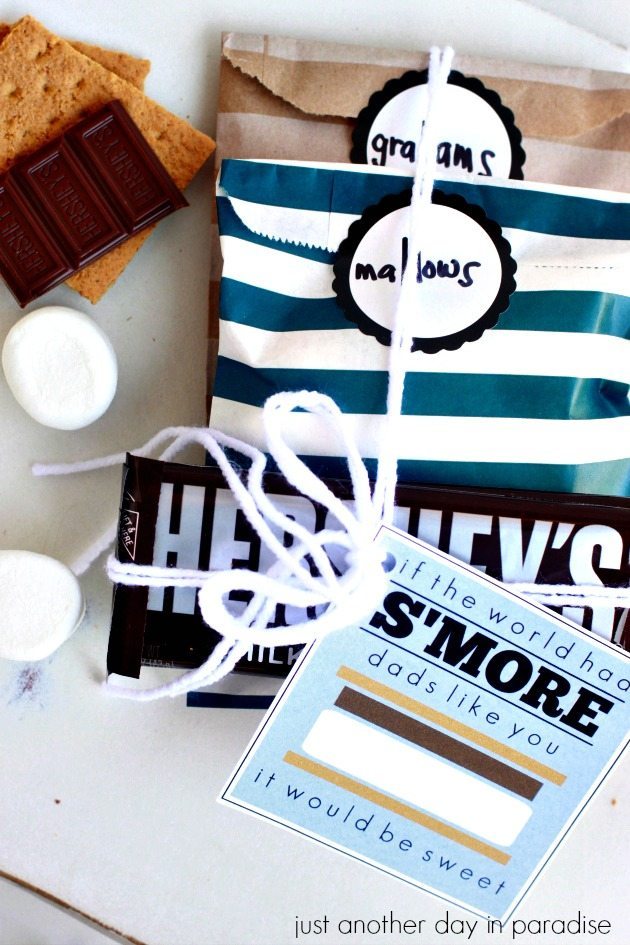 Here are a few other Father's Day ideas that I have share on my blog before: