Every year I try to come up with some non candy Halloween ideas.  It's tricky.  My kids school stopped letting them bring in candy a few years ago and it's been a challenge.  Really, they don't need any more candy but everyone brings something to give to their friends for a party.  And pencils get boring.  This year's idea is simple but super cute using Wooly Willy magnetic faces with a Halloween theme.  Aren't they so fun?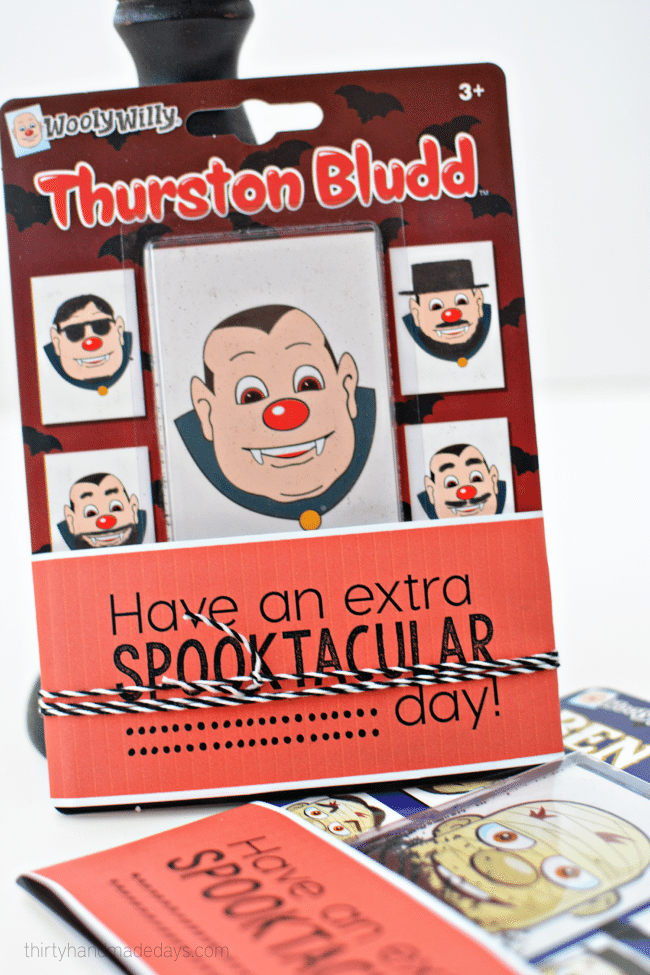 You could use my printable for anything you want for Halloween but I think they finish off this gift idea perfectly.  I added baker's twine on one and not on the other.  It's your call!  But kids will actually get excited about these.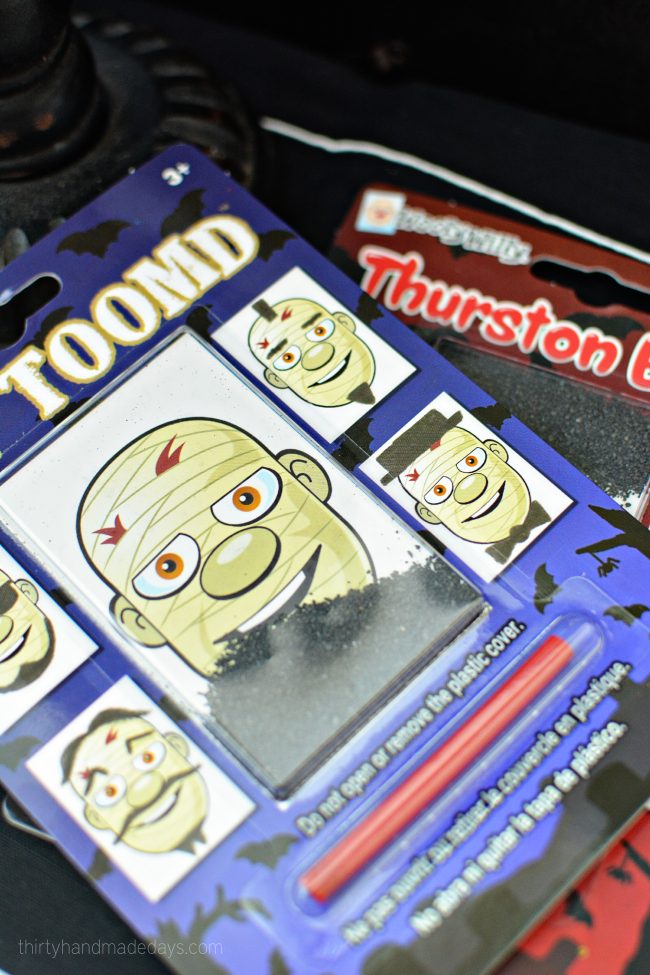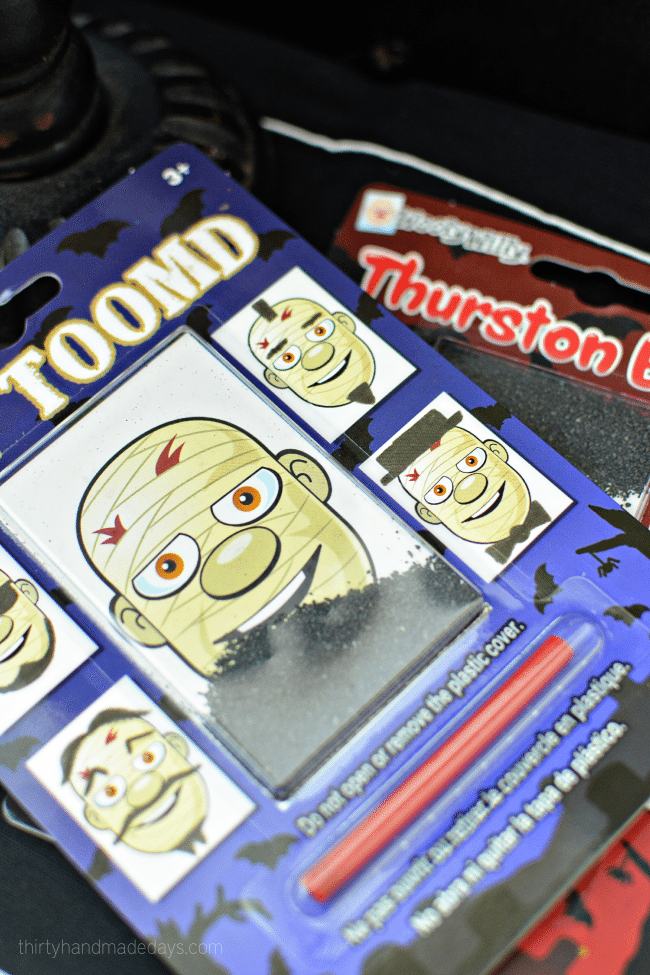 I picked up a few of these at Michael's but if you want to buy them in bulk you can grab them from Amazon.  (affiliate)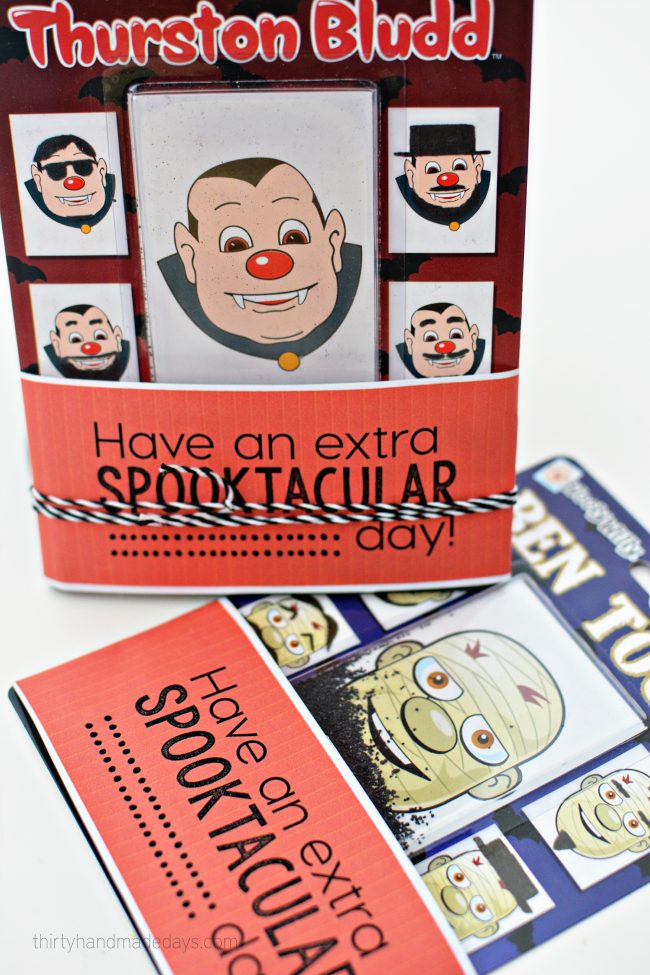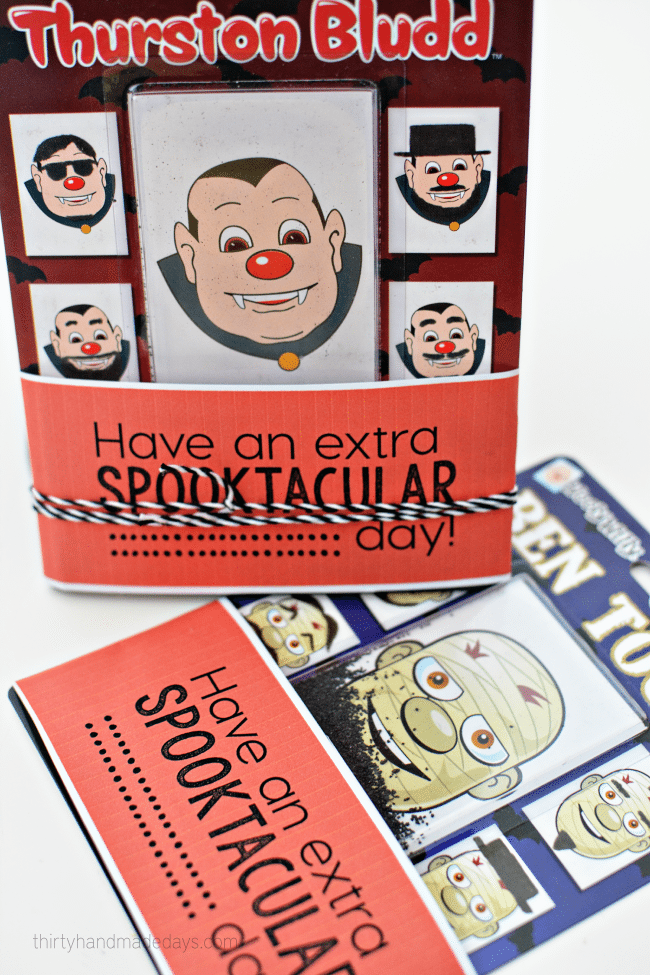 Download this printable Halloween wrapper. This is for subscribers to 30days and personal use only.   Those who are signed up for my newsletter are able to download all of the printables I offer for free.  Thanks!
Check out some of my ideas from the past: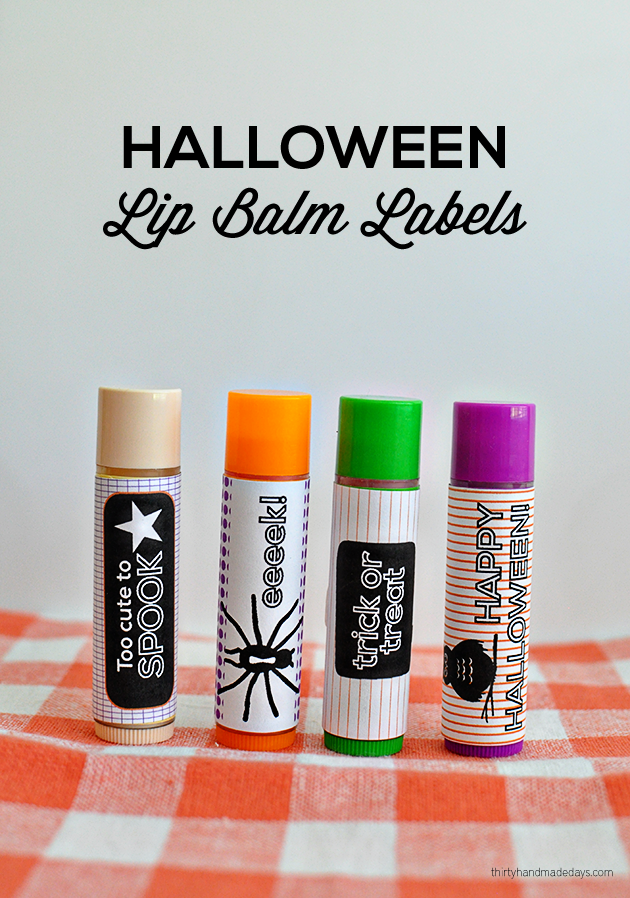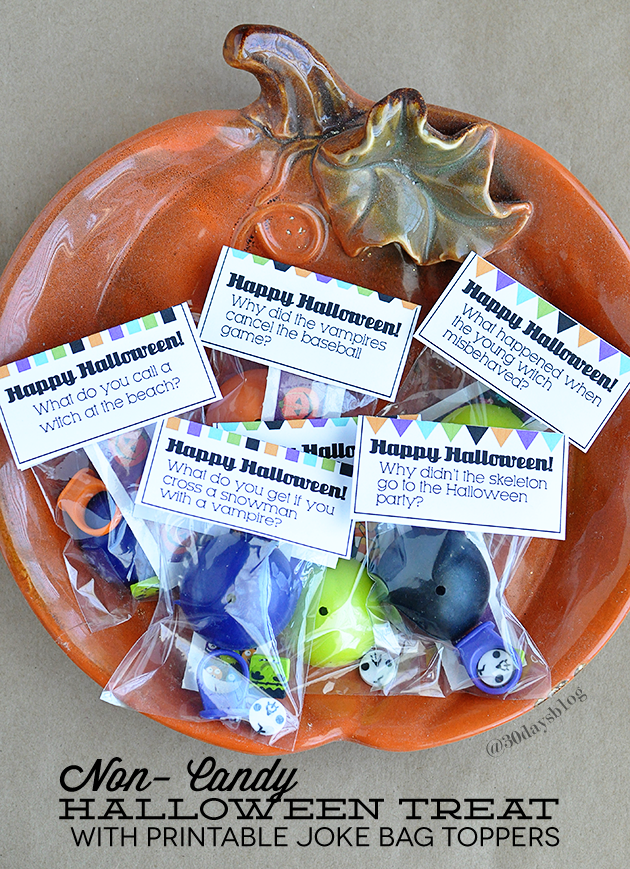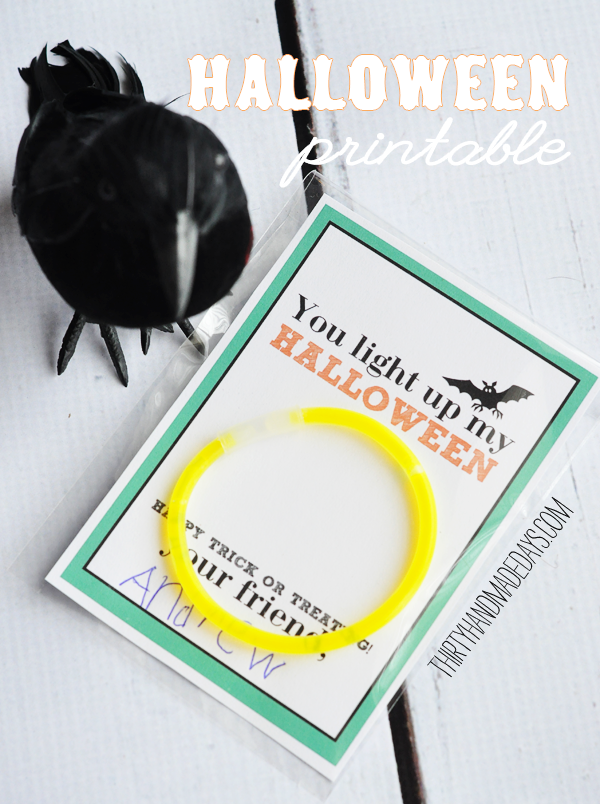 Light up bracelet