With school getting out for most people, these summer confetti party poppers are the perfect thing to help celebrate!  Read on to get the cute printable..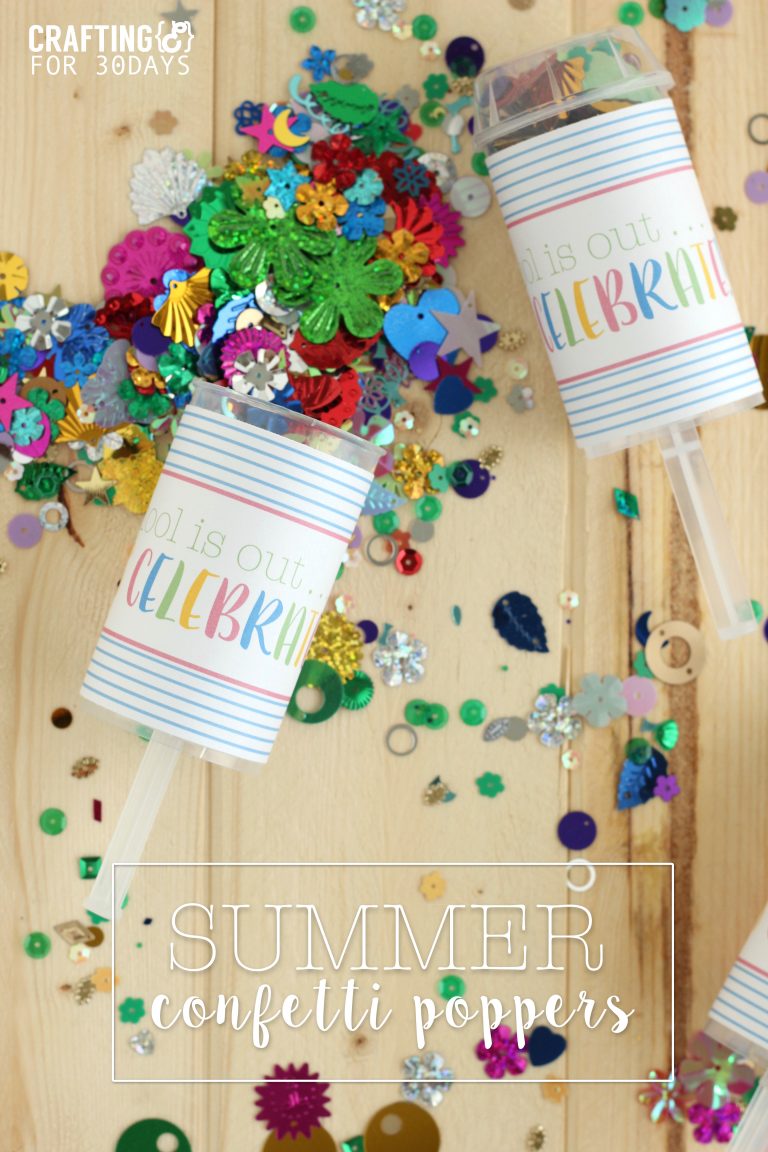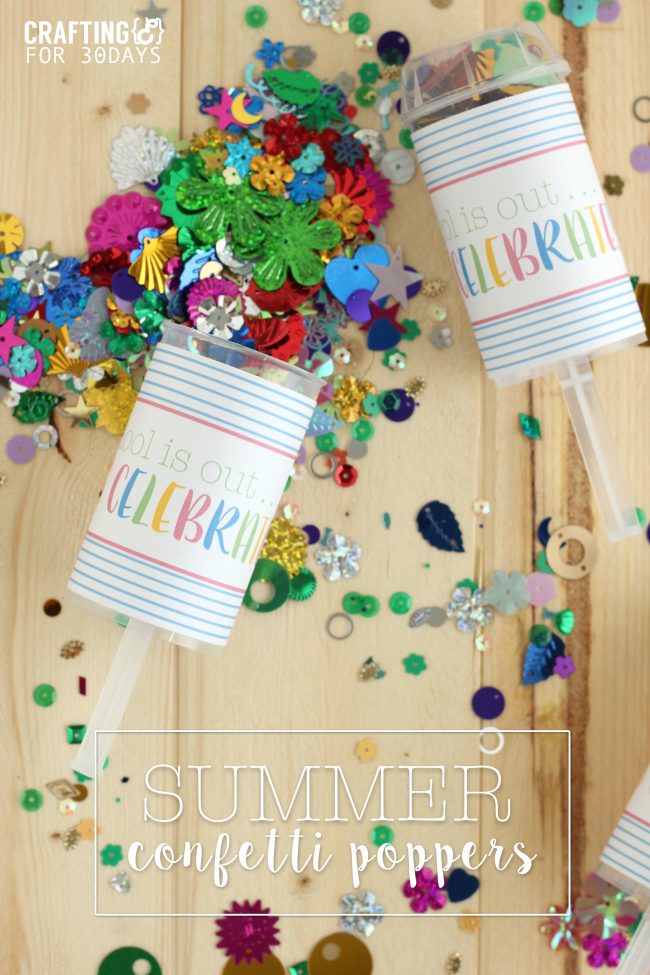 Hello Thirty Handmade Days readers! It is so crazy to me that it is already almost halfway through the 2017… time is going by way too quickly and I am NOT okay with it!  It is absolutely crazy to me how fast this year has gone by.
I am a high school Junior and it is also crazy to think that this time next year I will be starting a new adventure and go off to college. I am a big believer in celebrating all the moments in life. I love to make moments special and memorable. This project will definitely make the last day of school memorable, introducing Summer Confetti Poppers.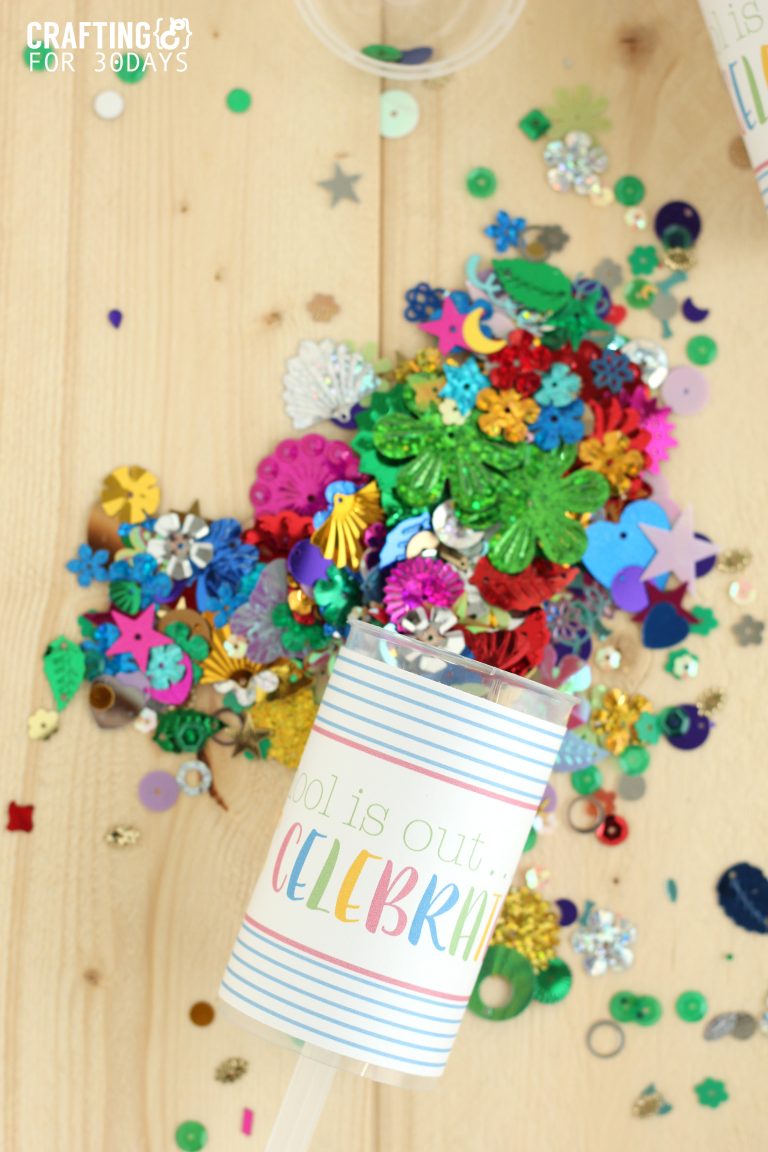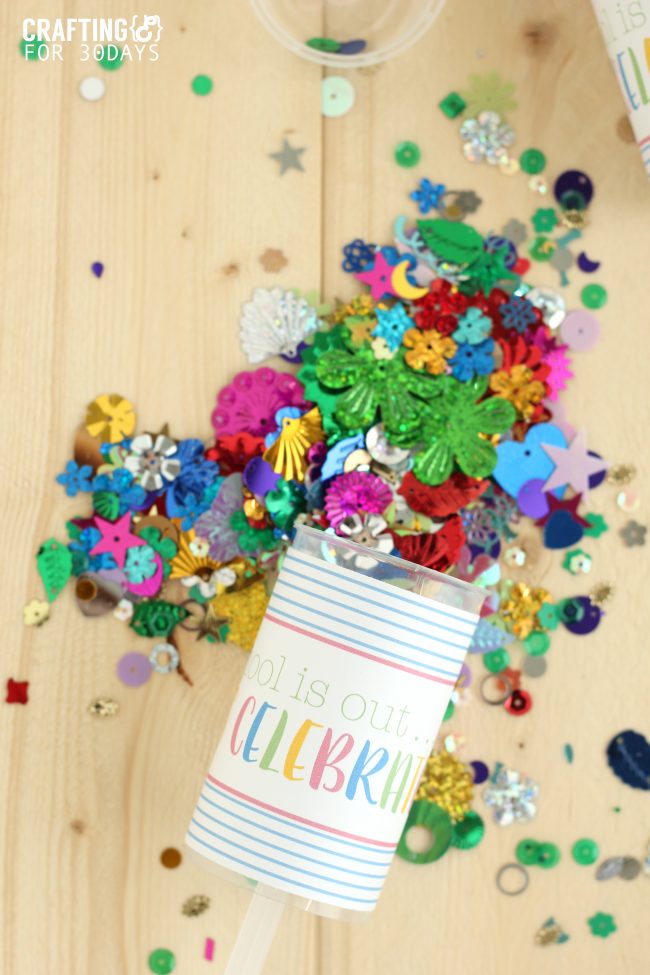 Now, I don't know about you, but I think confetti makes everything better. These Confetti Poppers are no exception. They are so adorable and such a fun way to kick off the summer. They are super easy to assemble too. I used push pop containers (which you can find online or in most craft stores). They are usually used for putting cake in, but I thought it would be fun to use these for a slightly different purpose, and they work great!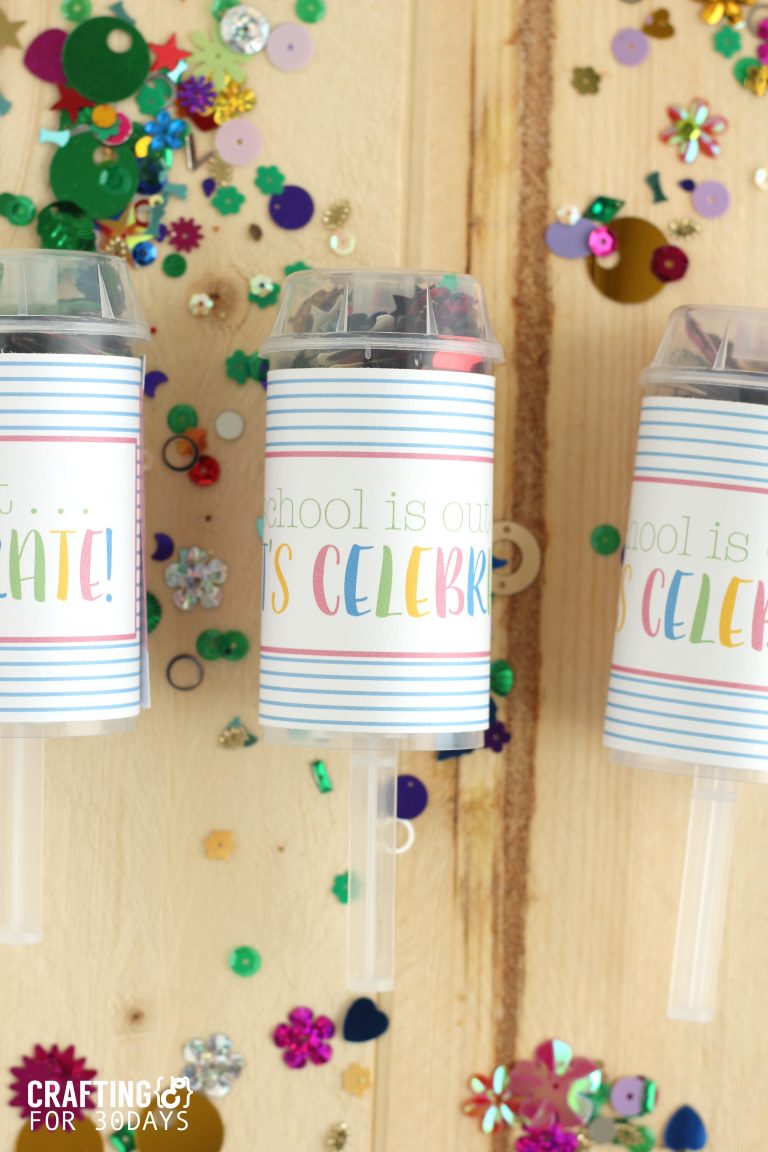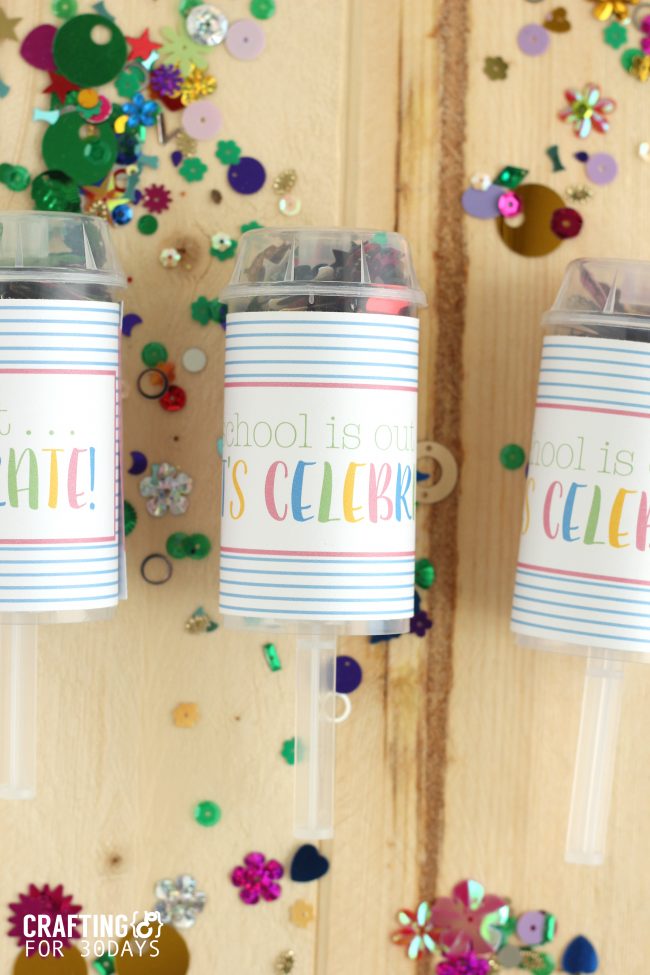 Also, I love the fun tag. It says, "School is out… Let's Celebrate!" The tag is available to download (FOR FREE) and the end of the post. I just love how fun and festive they are! The Confetti Poppers also make for GREAT photoshoot props.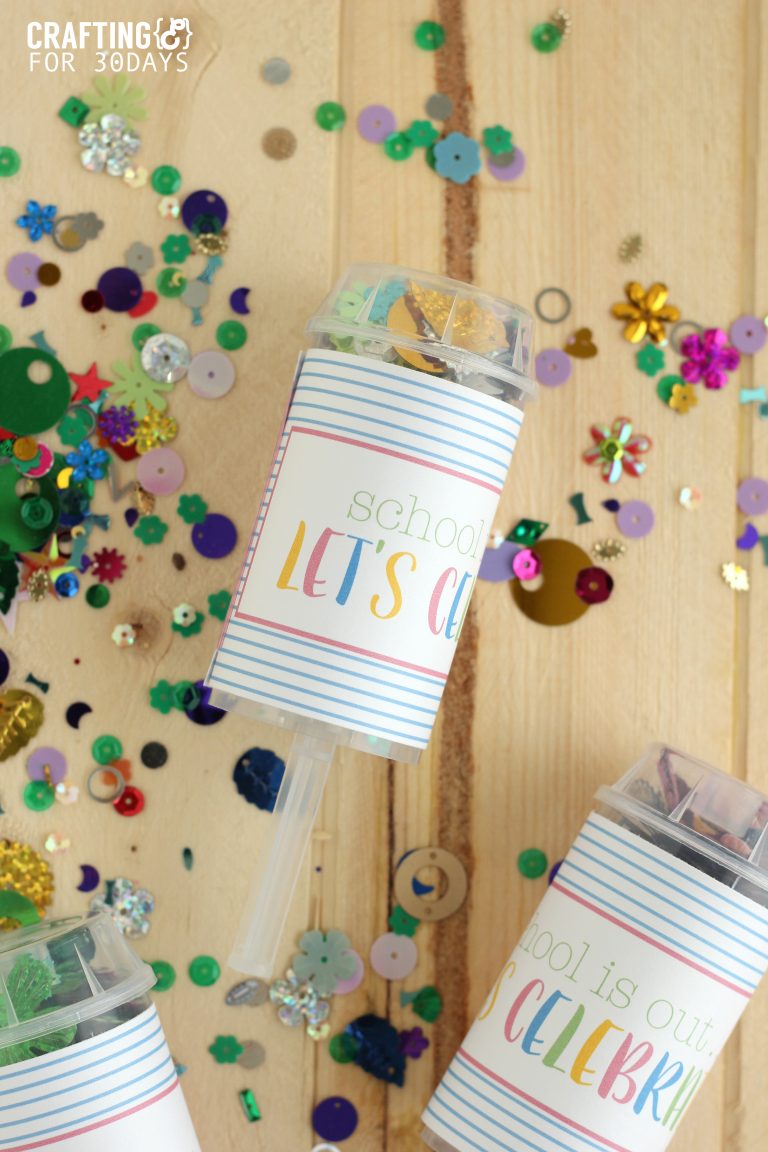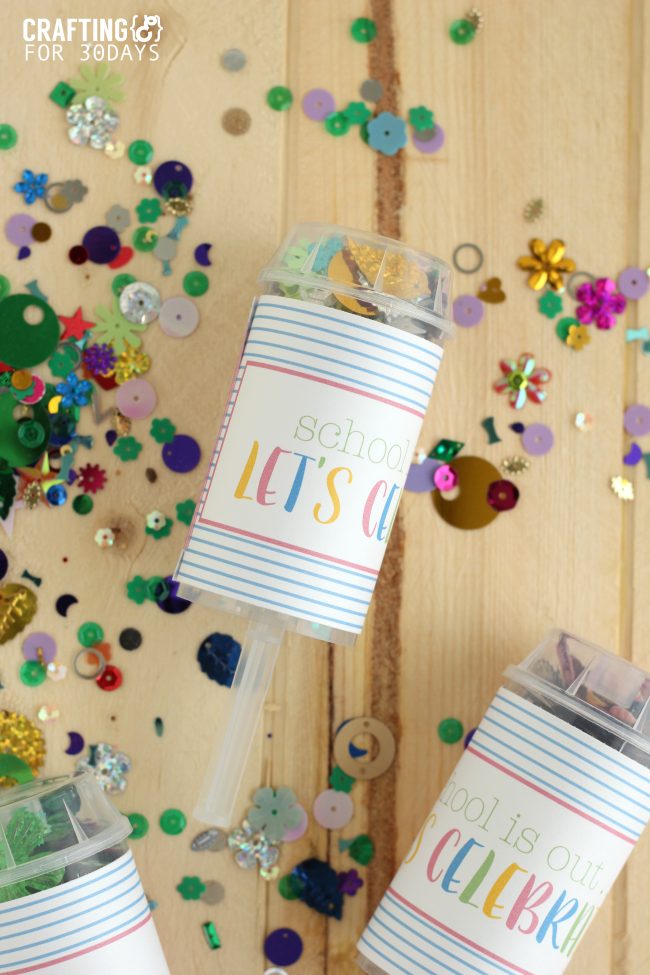 Love these SO much! It is also so easy to change these up for different occasions. They would be great for New Years Eve, Parties, Weddings and honestly all of the moments in life you want to celebrate.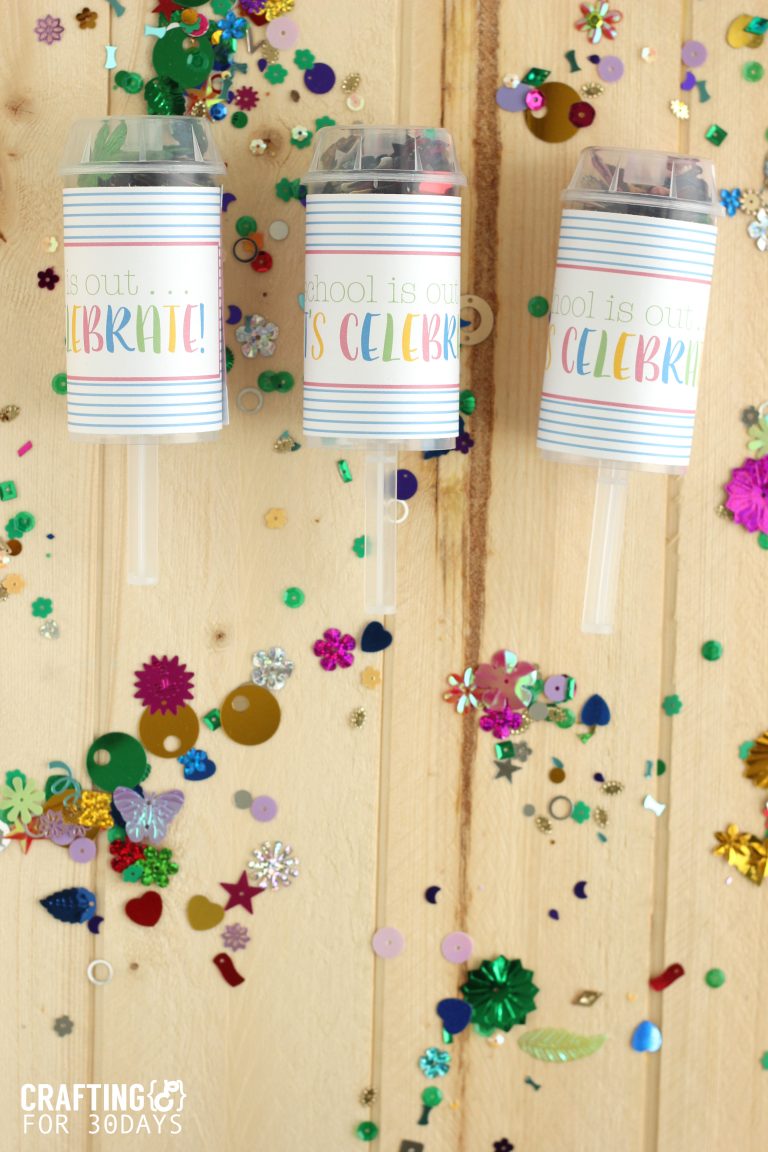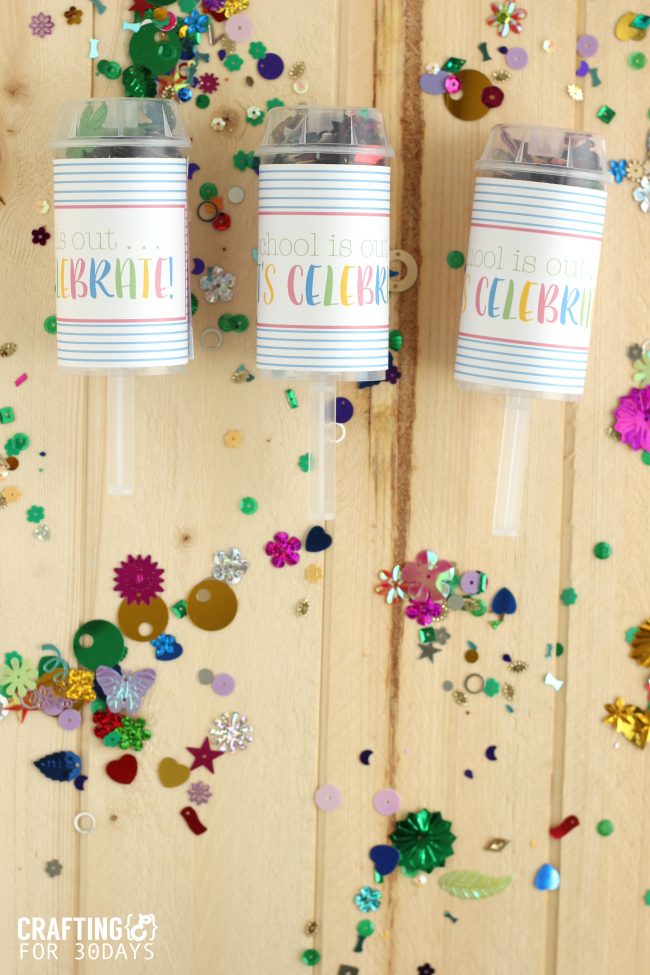 MATERIALS:
Labels (find the files to download at the end of this post)
Tape or Glue
Confetti (mine is from Walmart)
Push Pop containers
DIRECTIONS:
Push the base of the push pop up to about the half way point on the push pop containers. This way, it is easier to "pop" the confetti out of the container and it makes the effect more dramatic.
Print out your labels, cut them out, and glue or tape them onto the outside of the push pop container.
When you are ready to use them, simply take off the top and push the bottom up.