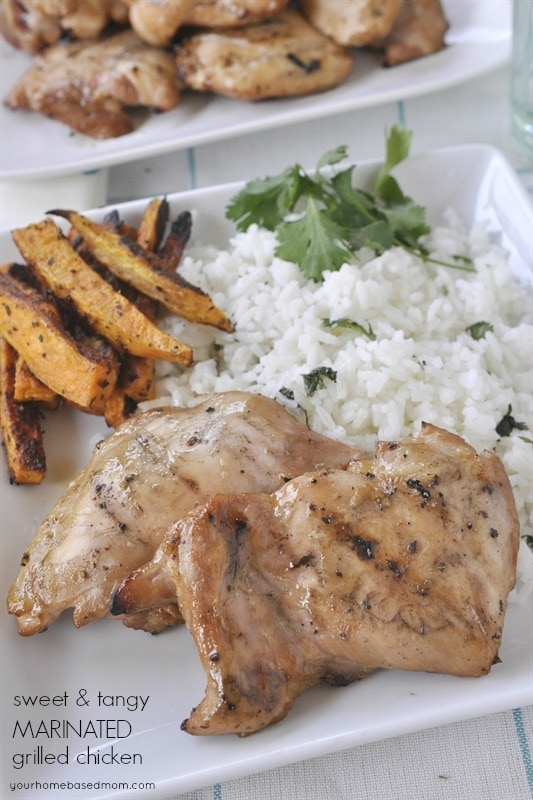 I have enjoyed following along with Mique's health and fitness journey.  I loved hearing all about her adventures and her efforts to eat more consciously.  We have a lot of various  "food issues" in our family and we have eliminated a lot from our diet in our efforts to feel better and eat better.  So today I thought I'd share a recipe we have enjoyed this summer that is healthy and delicious.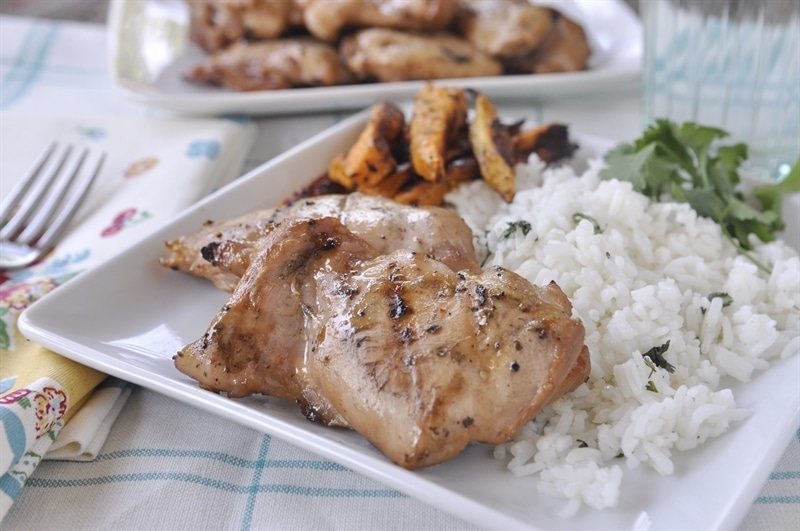 Sweet & Tangy Marinated Grilled Chicken can be made with chicken thighs or chicken breats, whichever you prefer.  The marinade is a combination of honey, soy sauce, greek yogurt and rice vinegar.
The chicken can marinade for a few hours (even 30 minutes) if you forget and up to overnight.  Just mix up the marinade and place it and the chicken in a zip loc bag or a bowl covered in plastic wrap.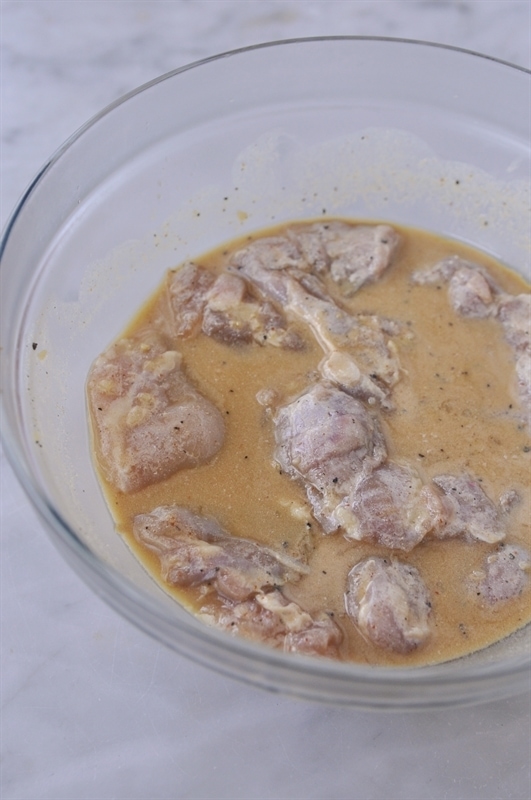 I love the chicken grilled but if you don't have a grill or it's too cold and rainy you can also cook it in the oven or in a grill pan on the stove top.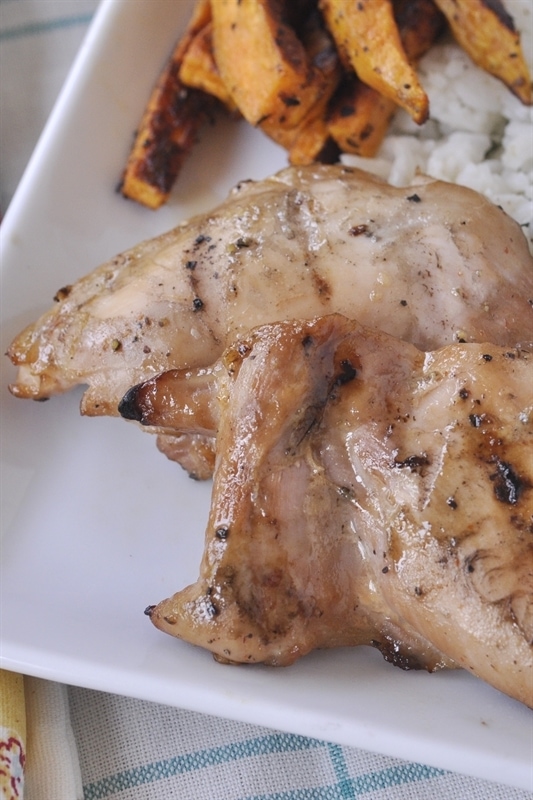 It's an easy dish to put together and it is fully of great flavor.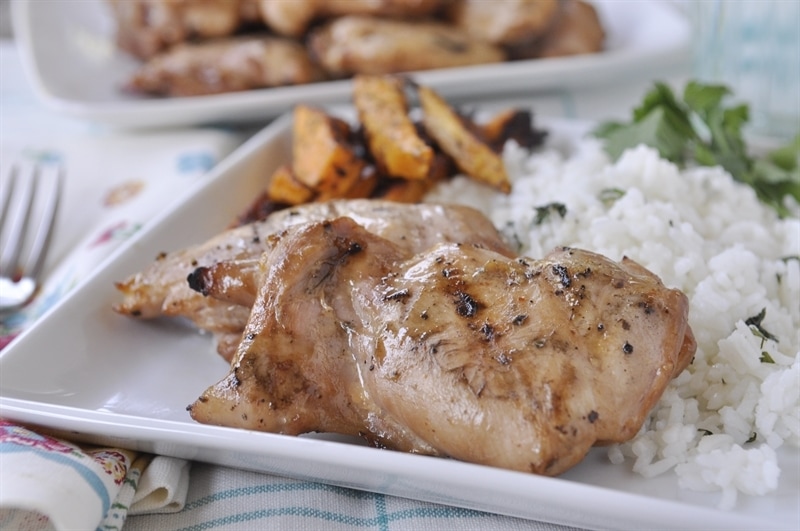 For some other yummy recipes come over to Your Homebased Mom for a visit.
Garlic Ginger Green Beans –  Roasted Cherry Tomatoes – Maple Syrup & Bacon Roasted Sweet Potatoes

Sweet & Tangy Marinated Grilled Chicken
Ingredients
2 cloves garlic, minced
1 tsp Asian Chile Pepper Sauce or more to taste
1½ Tbsp honey
2 Tbsp soy sauce
2 Tbsp greek yogurt
3 Tbsp rice vinegar
½ tsp salt and pepper
2 lbs. skinless, boneless chicken thighs
Instructions
Mix together all ingredients but chicken.
Place mixture and the chicken into a bowl or zippered plastic bag and refrigerate for 2 hours or up to overnight.
Grill until chicken is cooked through.
Enjoy!
Leigh Anne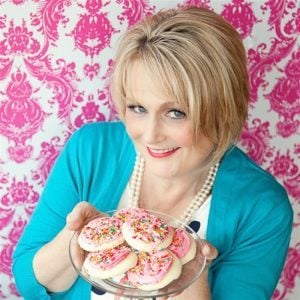 You can also visit me on Facebook, Pinterest, Twitter or Instagram.