With the holidays right around the corner, the tree is up, Christmas music is playing and the sweet smells of the season fill our home. It's my favorite time of year! I'm keeping the holiday gift ideas coming your way. Simple and sweet are my favorite gifts to give- this one combines those perfectly.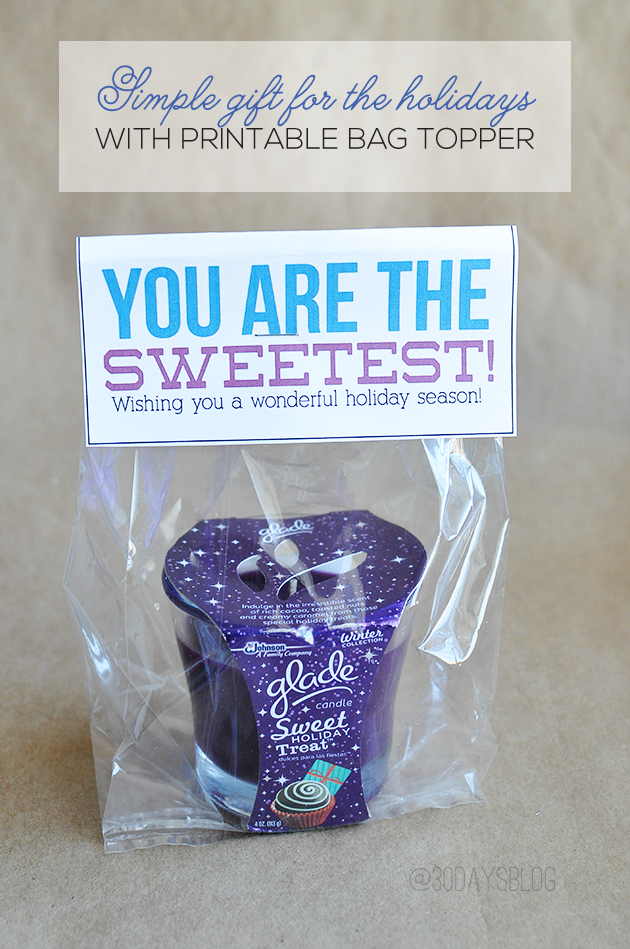 When I walk into a home, one of the first things I notice is the scent. Some homes are citrus-y, some sweet, some really clean like linen-y, and some smell like dirty socks (kidding! sorta!). At Christmas this is even more apparent- sugar cookies, peppermint, Christmas trees, mmmmm… I love it all! I saw this Glade® Sweet Holiday Treat™ candle and knew it'd make a great gift. You only need a few things for this one: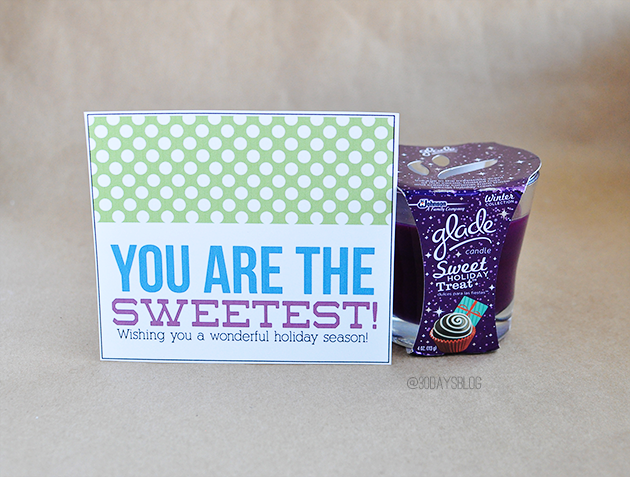 Get a yummy smelling Glade® candle at Target. Or 2 or 10. For all the presents you're going to make. Put the candle(s) into the gusseted bag. Then print out the bag topper, cut it out and fold it over. Staple it in the middle and ta-da, you're all done! Another simple idea that's perfect for a teacher, friend, neighbor, someone that stops by unexpectedly.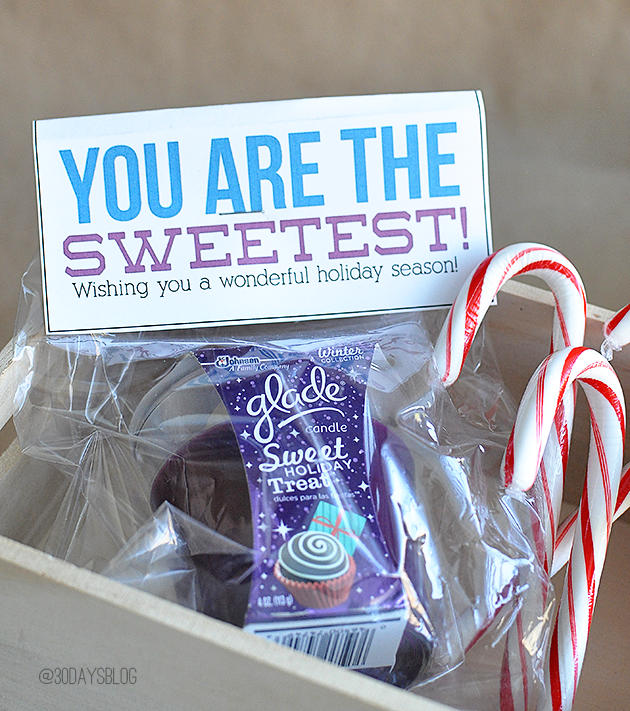 Download this sweetest gift bag topper printable.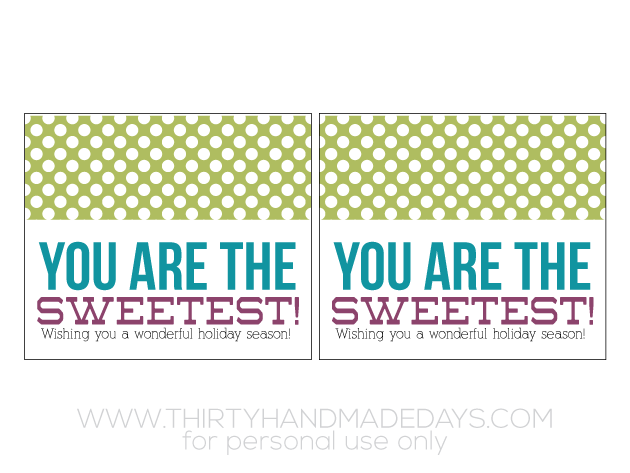 If sweet scents aren't your favorite (say what?!), these scents are available from Glade® too:
Glade® Apple Cinnamon Cheer™
Glade® Sparkling Spruce™
Glade® Pure Vanilla Joy
Glade® Frosted Berry Kiss
Get festive this holiday season with the Glade® Limited Edition Winter Collection available exclusively at Target. Inspired by the best feelings of the season, the Glade® Sweet Holiday Treat™ scent lets you indulge in the irresistible scent of rich cocoa, toasted nuts, and creamy caramel. The 2013 Glade® Limited Edition Winter Collection was inspired by the nostalgic, spontaneous, snowy, moments that build up to the holidays. Creating memories with loved ones defines the season and the holiday lineup from Glade® is just as memorable.
This is a sponsored conversation written by me on behalf of Glade®. The opinions and text are all mine.