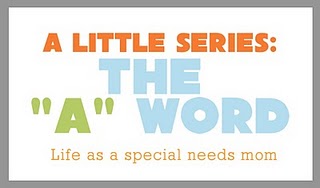 If this is your first time reading this series, start here.
……to my surprise, right away I found several promising articles and books about autism.  It was possible for our son to have a life other than sitting alone, spinning in the corner.
I scheduled an appointment with our Developmental Pediatrician but the next available appointment wasn't until July.  The conversation in the mall that sent us down this path had taken place in February.  It was a looooong wait.
Because my sister-in-law had the job she did (as an ABA therapist),  she was able to refer us to the proper services immediately. I whole-heartedly believe that she worked where she did as a miracle in our lives. Most people we talked to spent weeks, months and years trying to figure out what they should be doing, where they should go and how to help their kids. Before J even had an official diagnosis he was in all different types of therapy for 20 hours a week.
In the midst of all the therapy, the big appointment came.  The doctor observed our son.  She tried to engage him. She made notes.  And ultimately, she gave us the news that we had already known for many months:  autism.


Even though I  thought I was prepared to hear the diagnosis and I, in fact, knew that he had to get the diagnosis to continue to receive the services he so desperately needed, but being told your child definitively  has autism is gut wrenching.  The finality of it.
My daughter and I spent the first year of her life in the waiting room of the Early Intervention offices while J was in different sessions.   Our life revolved around which therapy he was going to next.  Social skills, group, occupational therapy, speech therapy.
One day,  I got a phone call from a friend who had just watched something interesting about autism on the Today Show……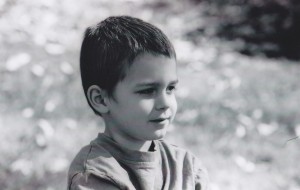 I am absolutely looooving all the comments from this series. A few people have suggested that I start a resources page.  I will be working on that.  In the mean time, if you have concerns, Autism Speaks is a great place to start.