A few weeks ago I went to New York for Click Retreat.  It was my first time ever and it lived up to all expectations I had.  There are so many things to go, do and see that I didn't even come close to checking them off my list.  Guess that just means that I'll have to go back – dang!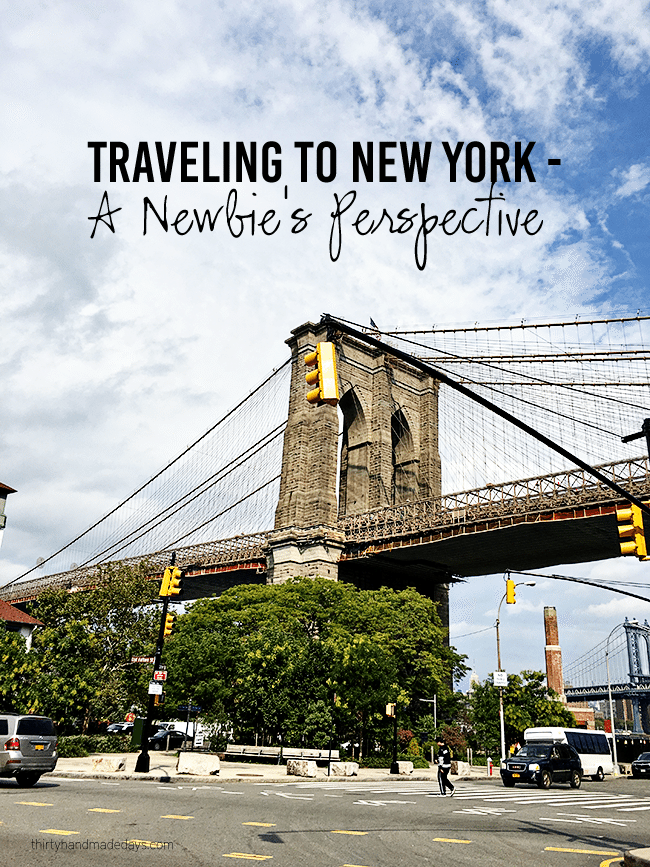 Because I was there with Click, they had a full itinerary for us.  It was the perfect way to ease into NY.  There were classes and walks but enough time to do things in between.  Here are some tips for visiting New York: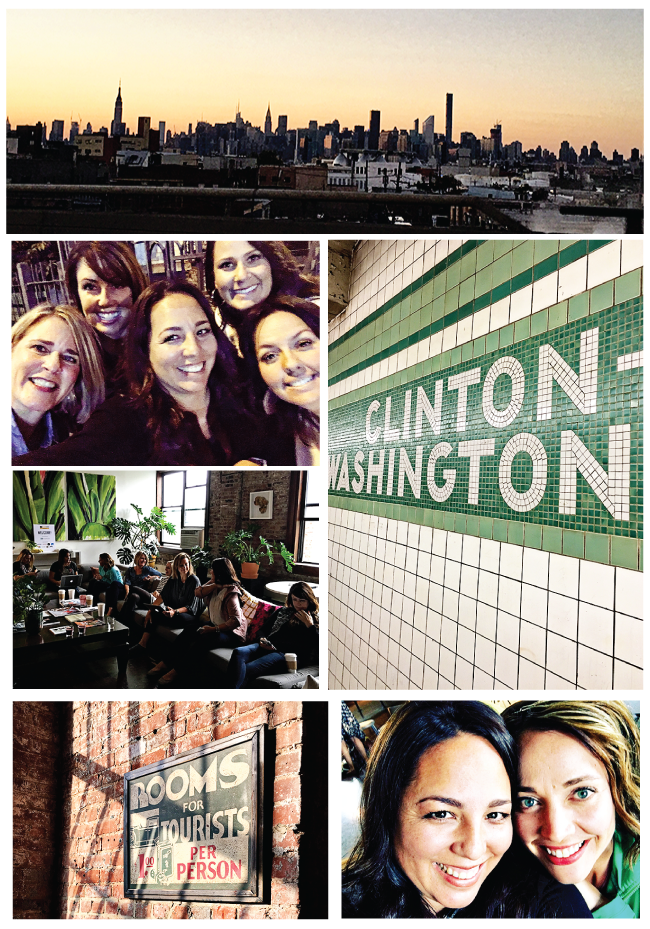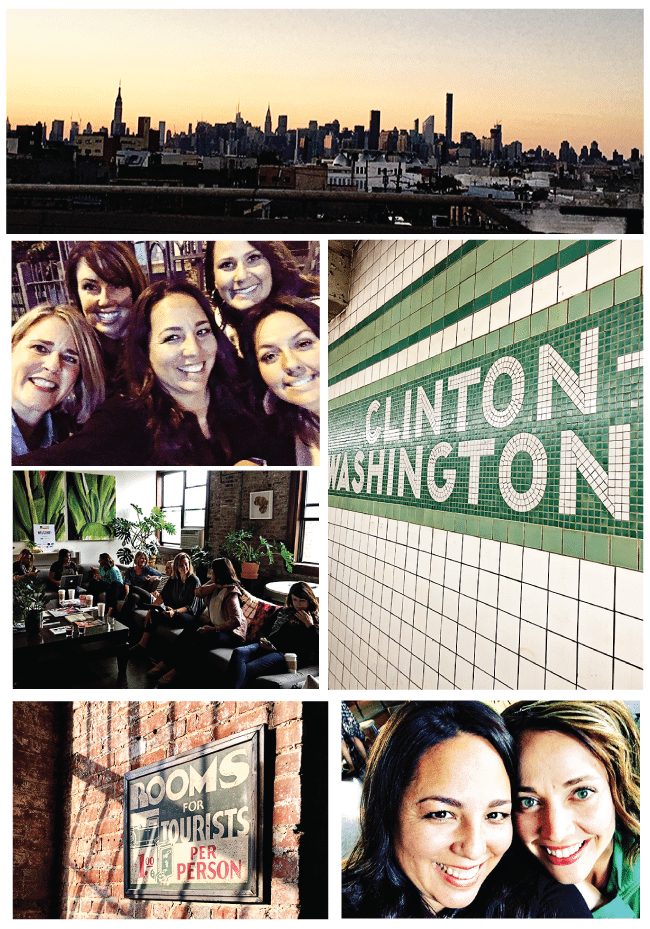 Bring good walking shoes.
People in California don't walk.  We drive everywhere.  It's the opposite in NY.  I bought these New Balance shoes right before my trip and they were like walking on air.
Catch a show on Broadway.
We saw Aladdin and it was fantastic.  I was laughing throughout the entire thing.  The costumes and sets were beautiful, the singing amazing, and just the feeling of being at a show on Broadway was incredible.  I can't wait to go back and see other shows.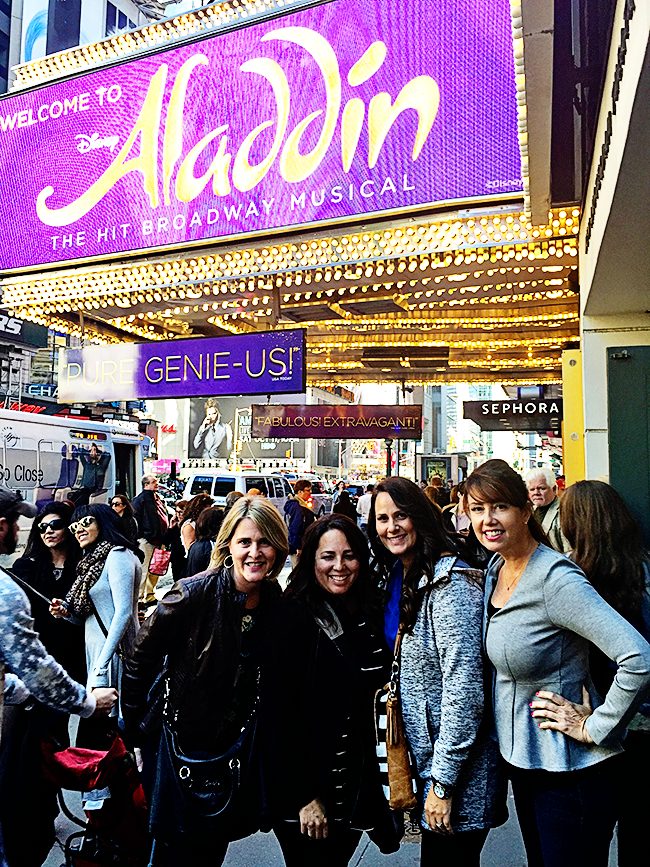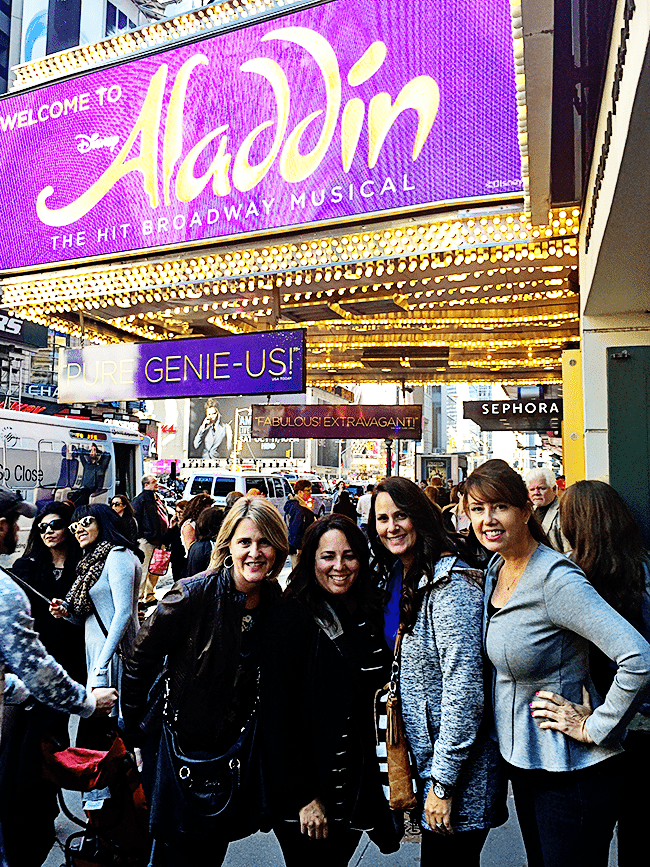 Ride the subway and use Uber.
I'll be honest- the subway freaked me out.  If I had been alone I would've been crying in a corner somewhere (no judging) but since I was with a group, I followed them.  It was inexpensive and an easy way to get around.  We also used Uber a couple of times and it was super easy.
Amy from the Idea Room in the subway station

Do the tourist thing.
We visited Central Park, Brooklyn Bridge, Times Square, Bryant Park, Rockefeller Plaza and more.  I took it all in – the rush of the city, the spots that everyone talks about, everything.
I sent this picture to Josh – it had to be taken.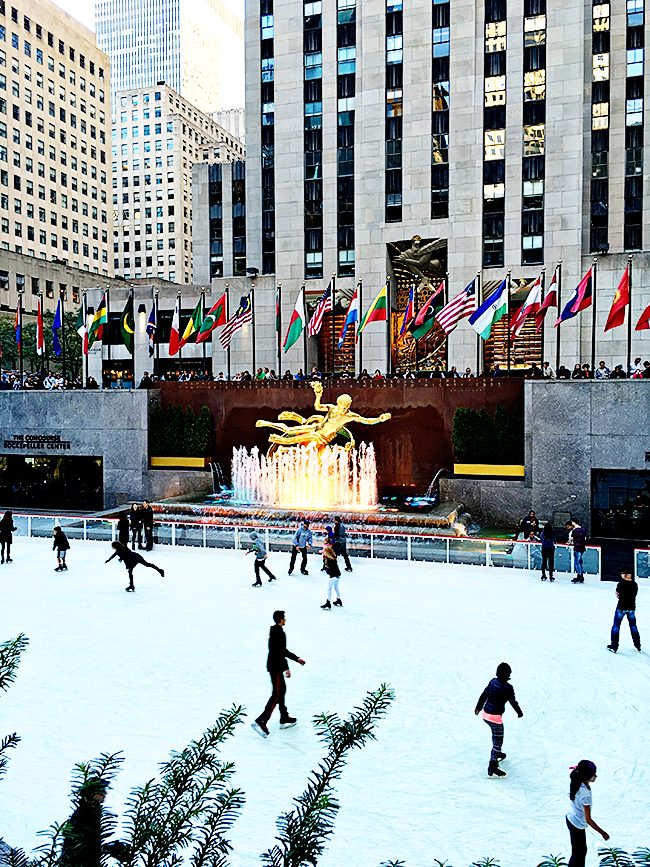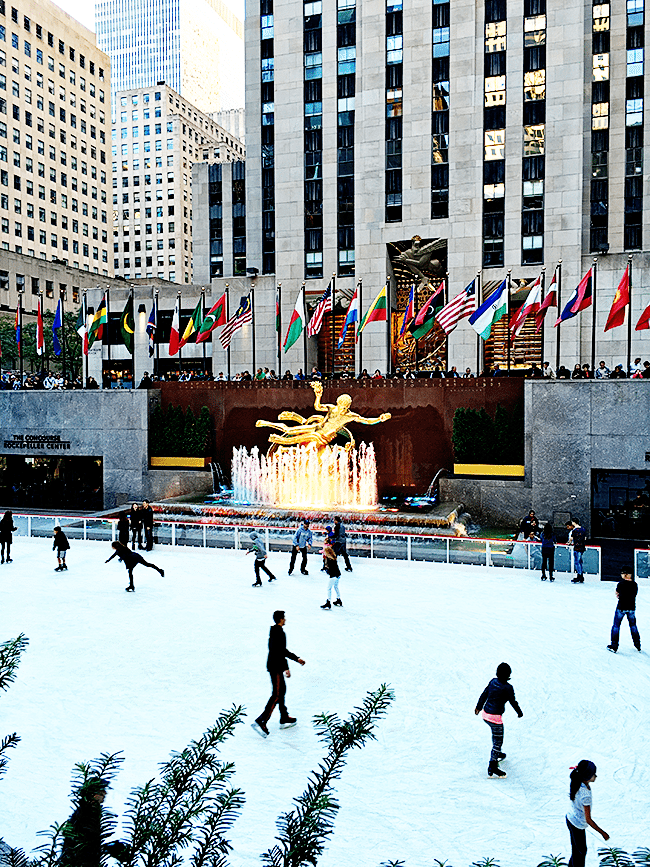 They had just finished the ice skating rink at Rockefeller Plaza.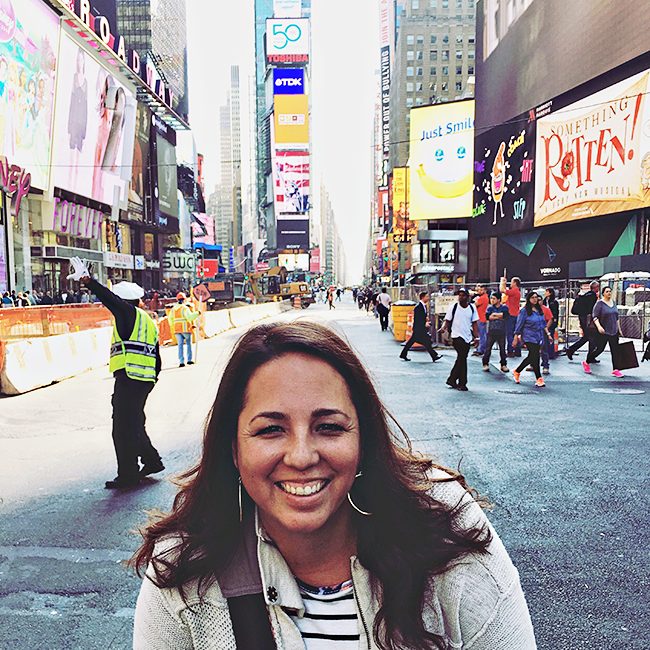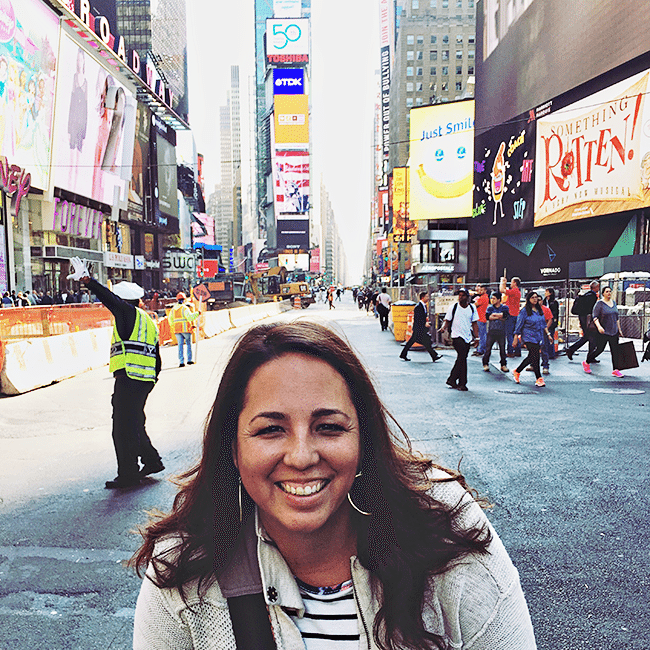 Times Square.  As busy and crazy as I thought it would be.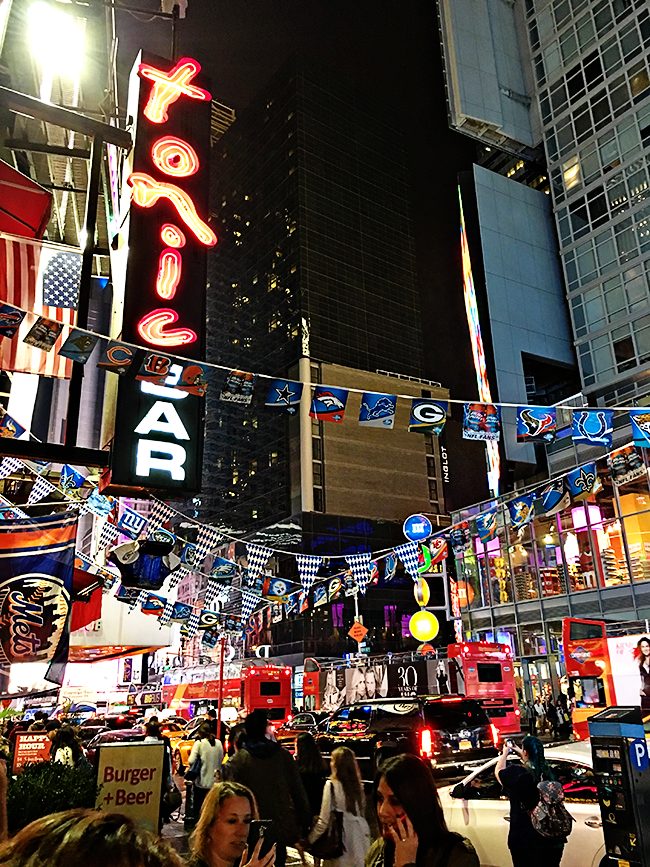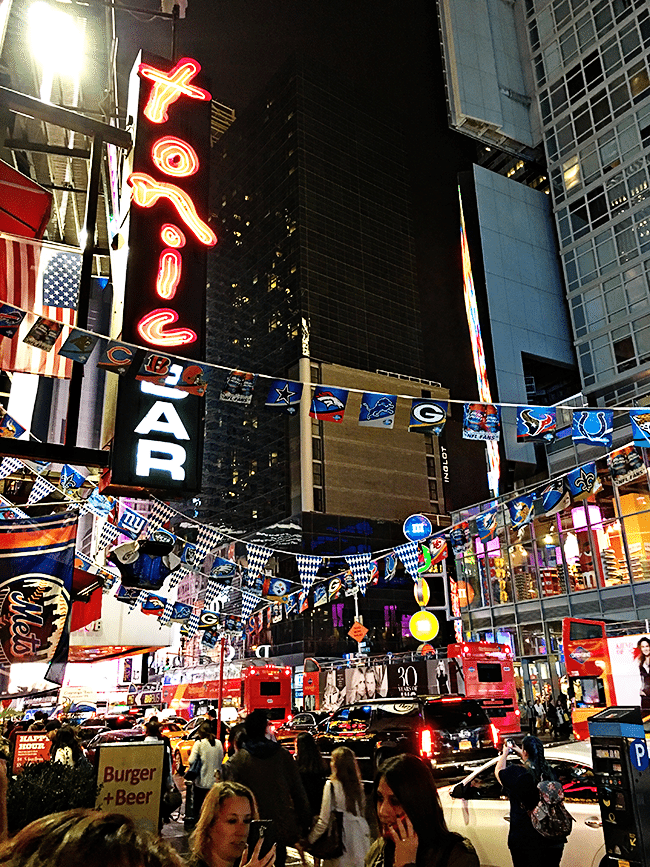 And at night.  Pretty crazy but amazing.
Eat all the food.
I've seen lots of friends travel to New York on Instagram.  I saw the same things over and over – the food.  Everyone has an opinion on the food.  I kept hearing about Shake Shack and Serendipity.  Sadly Serendipity had an hour and a half wait so we ended up going to a little local hole in the wall for real Italian food. Bellissima It was sooo good. We went to Shake Shack in Dumbo (slang for Down Under the Manhattan Bridge Overpass) and hello – so tasty and you can't beat the view.

Consider where you stay.
There are so many options for hotels but for this particular retreat, we stayed with the queen of AirBnB in Brooklyn, Shell.  She was fantastic host and her space was absolutely incredible.  One of the retreat attendees who lives in NY walked in and gasped because she'd never seen a space that large.

Amy and I lucked out with the master bedroom in Shell's place.  It was heavenly! This was the view from our window.

This was the table the last night of Click.  Shell and her staff put together the most beautiful and delicious meal.  It was the best way to end the event.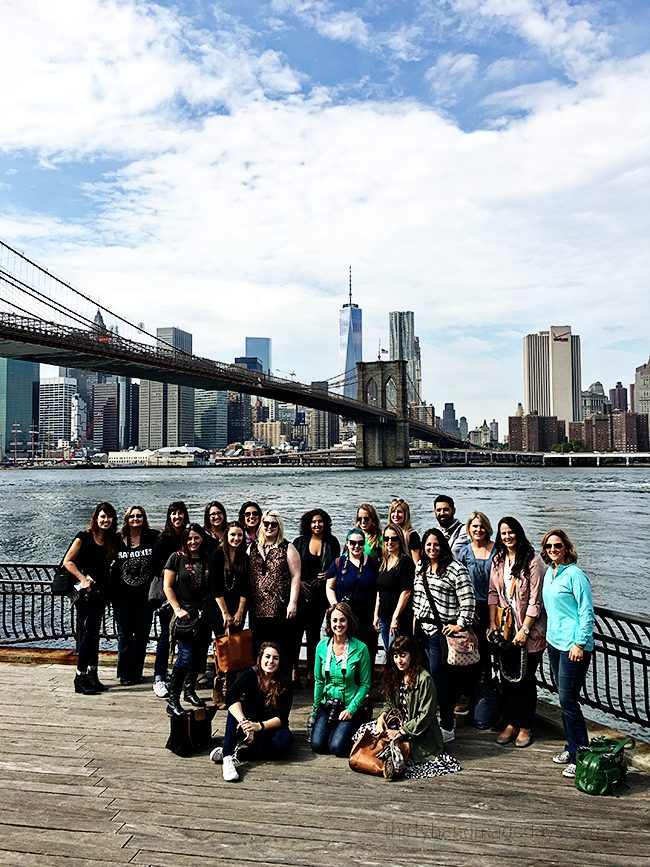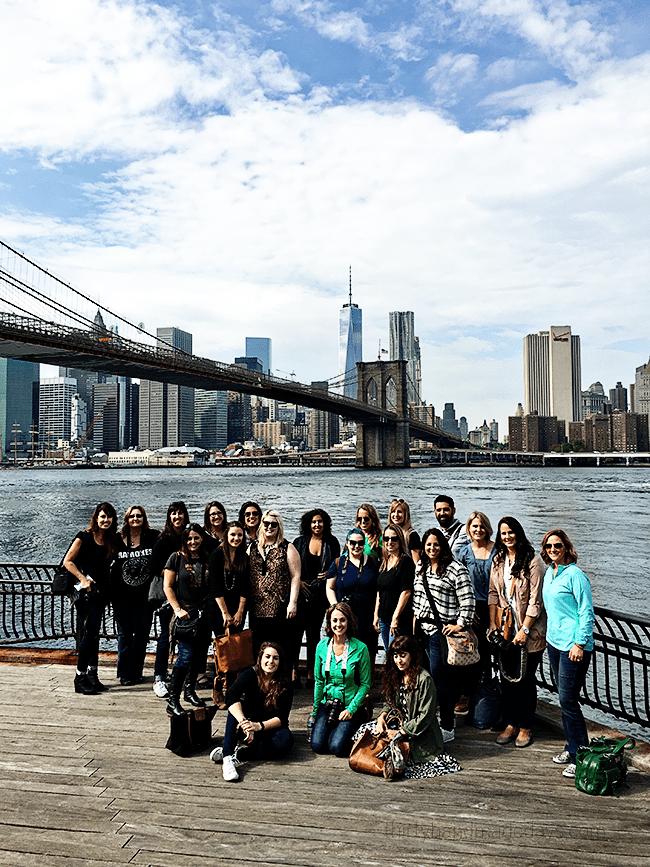 Some of the Click Retreat attendees (minus some friends who had to leave early) at the Brooklyn Bridge.  What a great bunch of humans.  My favorite part (even though I loved it all) is connecting with friends that I only get to work with online.
If you're considering traveling to New York – do it! And then make reservations for a trip back like I want to do.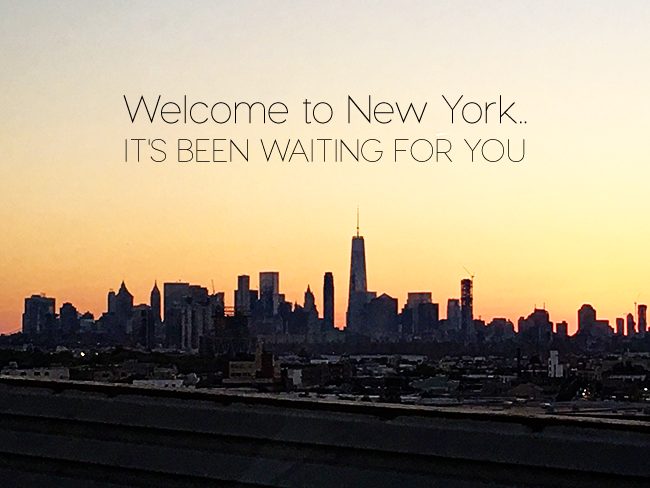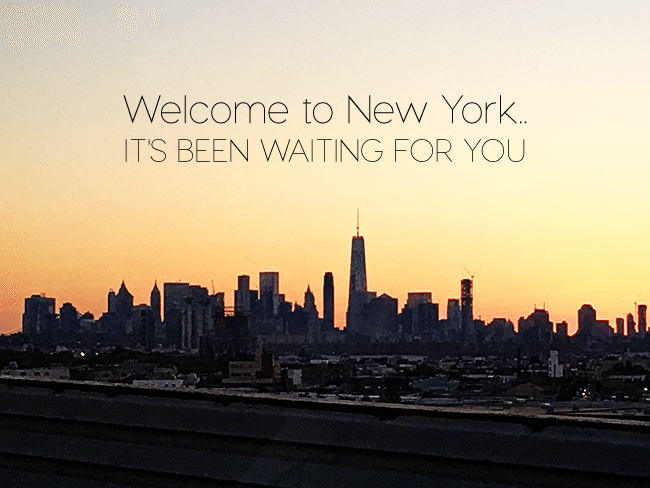 For other travel ideas, check out these posts: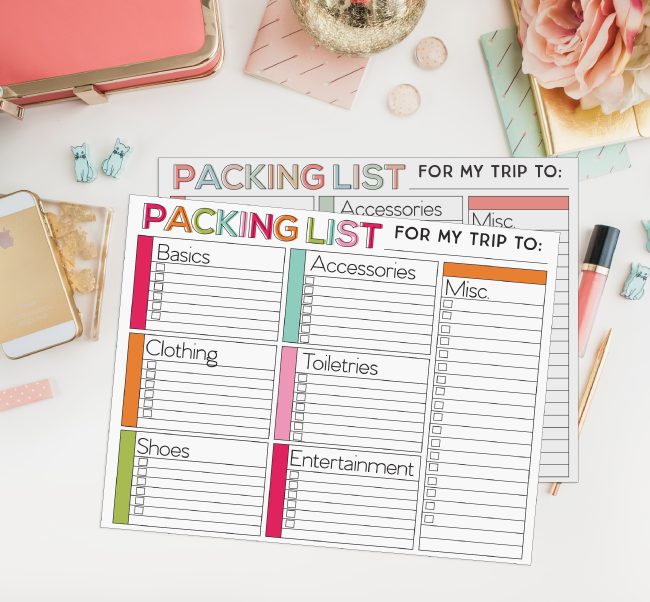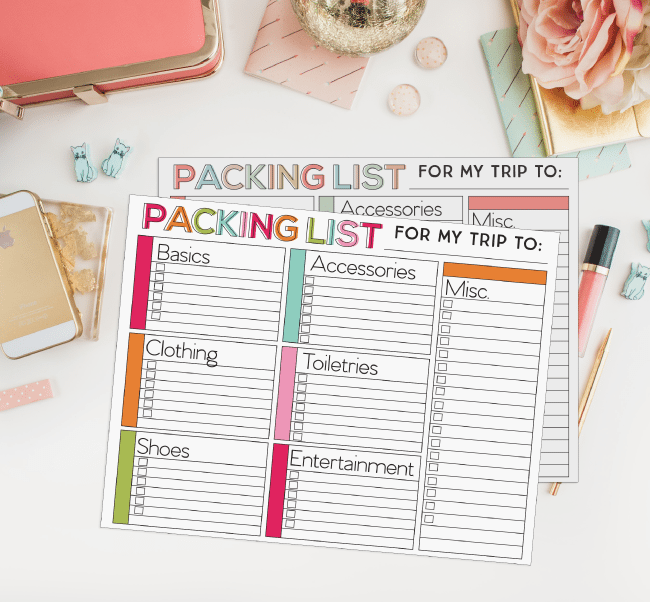 Printable Packing Lists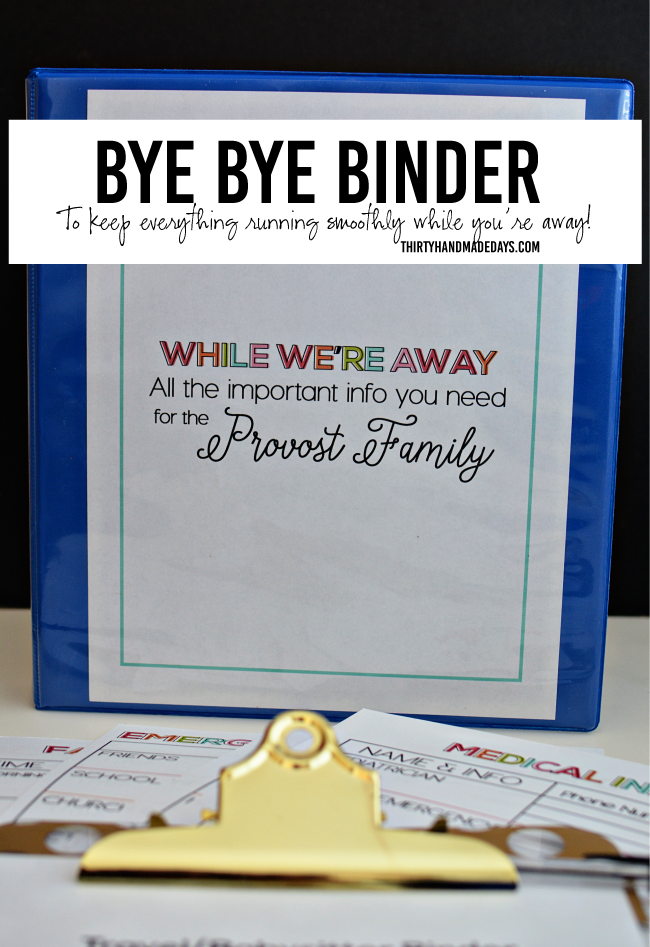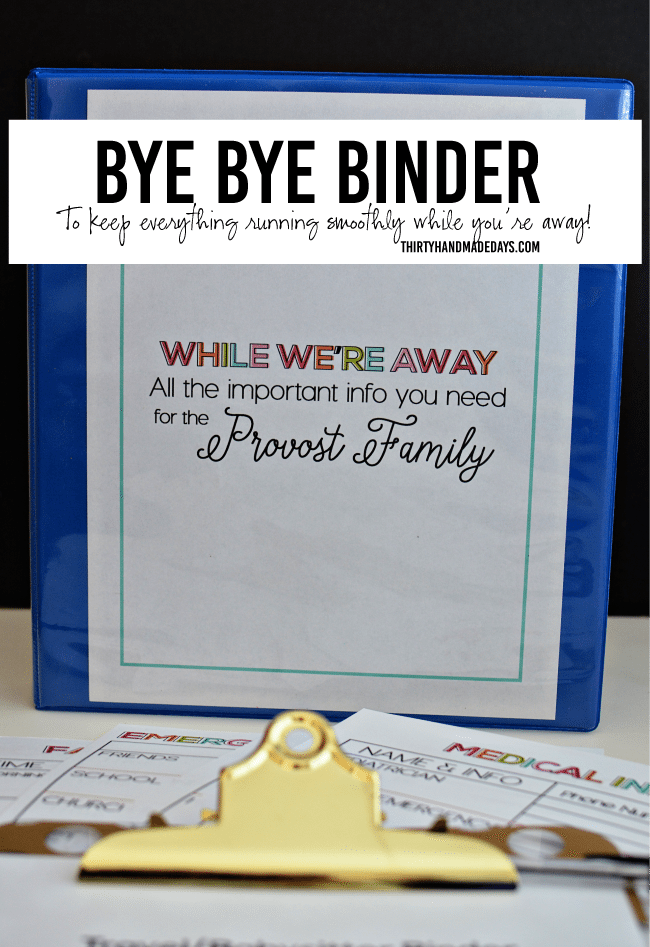 Bye Bye Binder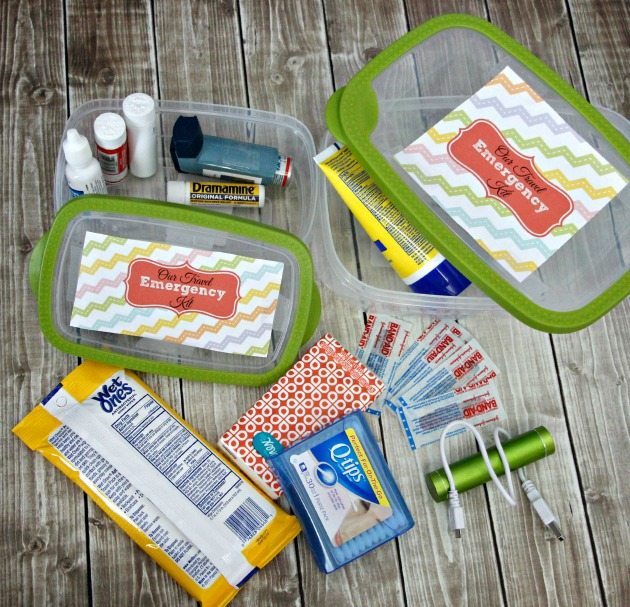 Make a travel emergency kit