Help your holidays be more meaningful with these Thanksgiving Coloring Pages!  Print some out and focus on what you're grateful for.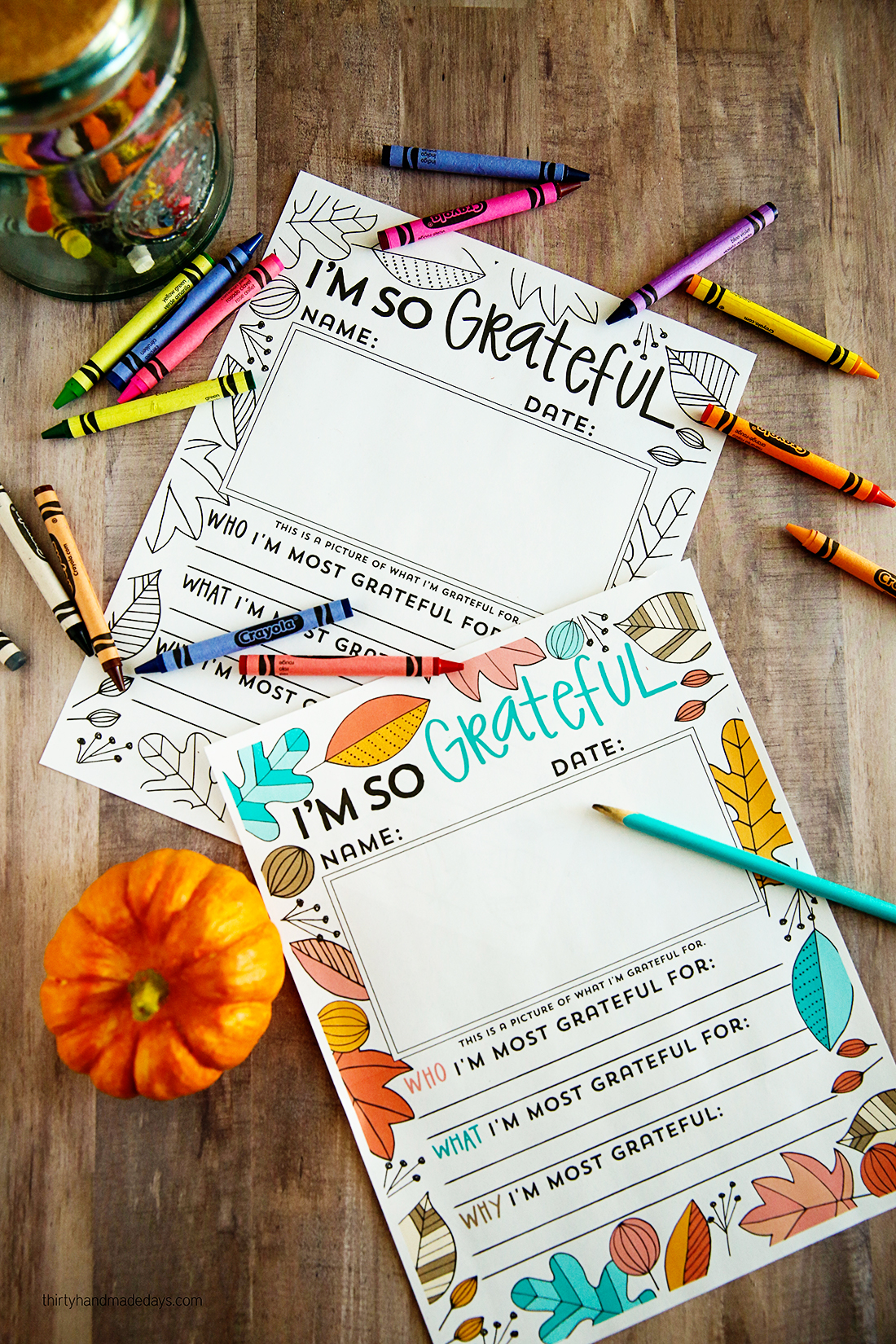 Thanksgiving Coloring Pages
A couple years ago I created an "I'm Grateful for…" Thanksgiving coloring pages for people to fill in.  I can't believe that it's time for Thanksgiving this week and knew I needed to update this design.
With this printable, you can have adults or kids print it out and fill in.   There's a black and white version that kids can color in if they want (or the adults can too!).  The color version has some cute colors for the fall.  
When I created this a couple years ago, I really felt the need to spend some time writing down what I was grateful for.  I was having a really tough time with things happening around me.  I had lost my Dad to cancer, was in the thick of tough time as an autism mom and just couldn't shake the hard stuff.  I know how important it is to count my blessings and needed a way to write it all down.  Even though this seems like it could be just for kids, it was therapeutic for me to write and draw.
Other Thanksgiving Ideas:
If you love these Thanksgiving Coloring Pages, you're going to love these other Thanksgiving ideas. Please click each link below to find the idea: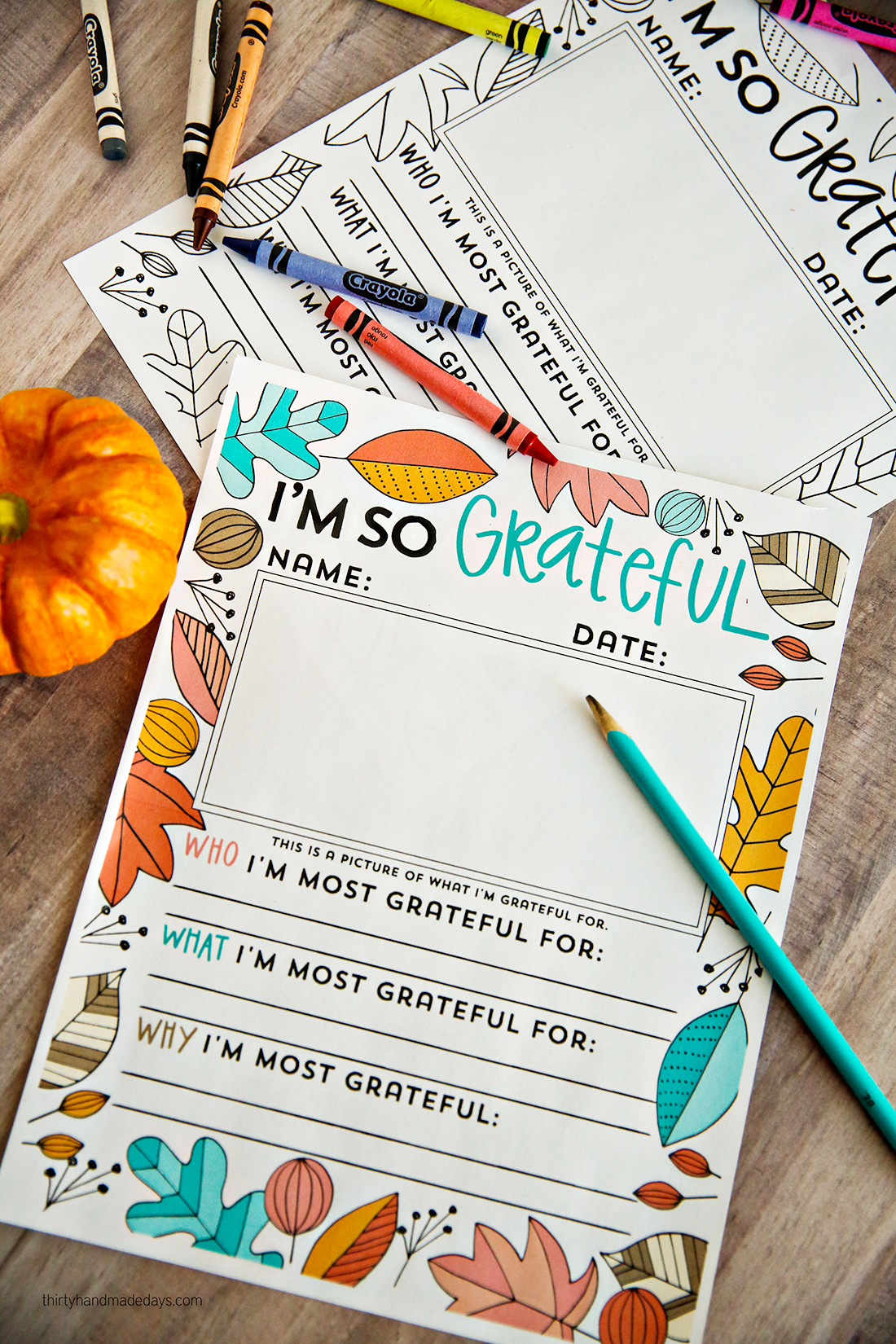 Printable Thanksgiving Coloring Pages
Download this grateful for printable in color and black and white .  For personal use only.  Thanks!