Thank you to
Yahoo! Mail
for sponsoring this post about staying connected. I was selected for this sponsorship by the Clever Girls Collective, which endorses
Blog With Integrity
, as I do.
Nowadays I look at my email inbox and get a bit overwhelmed.  14,000 emails?  HELLLLLLLLLP.  (so if you haven't heard back from me, now you know why)  In an effort to clean it out I went back into my archives.   I have a section labels SENTIMENTAL.  And it is there that I found an email I sent out when my youngest was born. 
I meant to get this email out last week, but just finally got around to it!  Our little man arrived safe and sound after being induced 2 1/2 weeks early.  He's healthy and happy- looks just like J & Jules….the 2 big kids are doing well adjusting (JJ had a bit of a rough week but is getting more used to things; Julia has gladly taken on the role of big sis and has been adorable with her "cute baby Andrew").  I'm feeling good but sleep deprived and Josh has taken on role of Dad to three nicely……
In some ways it seems like forever ago that my youngest was born.  And in other ways it feels like so much time has past.  I can hardly believe that my "baby" will be starting kindergarten in just under a month.  These days he's our resident taste tester, back scratcher, family clown and best "snoogler" (snoogle= snuggle) around. Also such a cute cute cute kid. (totally unbiased of course)
I found this quote that I love: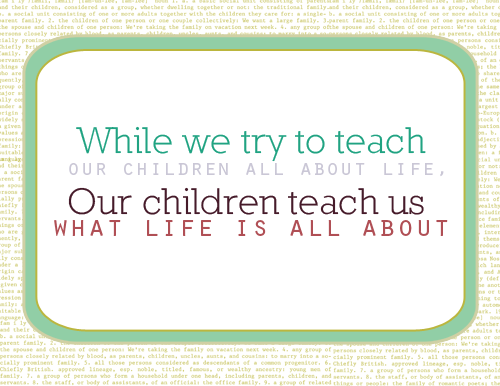 I am constantly amazed at what all three of my kids teach me.  From one I learn humor, another kindness, and another empathy.  From all I learn patience. ;)  Even though I often feel overwhelmed, I count myself lucky to be their mother. 

Such a fun little video courtesy of Yahoo! mail.